"Meal prep is all about saving time and money!" according to meal prep queen, Kaitie Pursell who has lost 21kg on the 28 Day Weight Loss Challenge.
She swears by meal prepping to stay on top of her weight loss and says "I save money and, believe it or not, in most cases, time by using the Healthy Mummy Meal Plans and cooking most things from scratch."
Using one of her favourite Healthy Mummy recipes, Mexican lasagne, Kaitie made 3 TOTALLY DIFFERENT meals.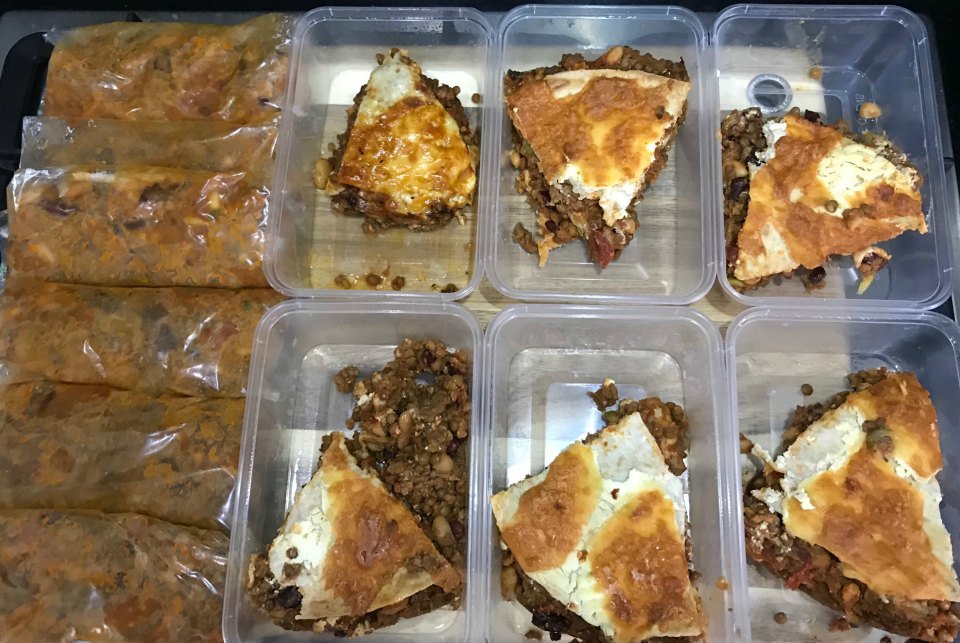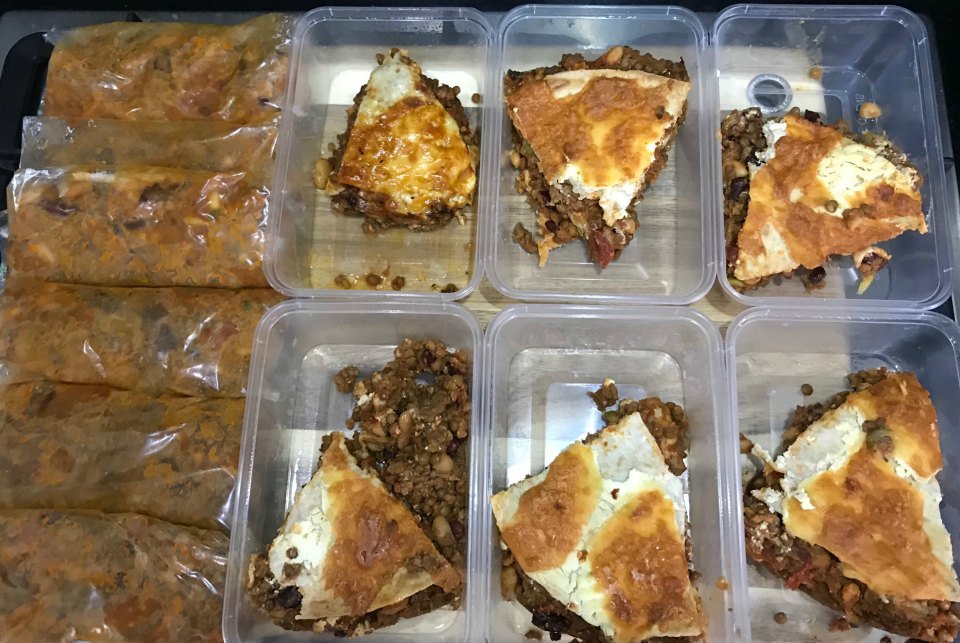 How this mum turns 1 meal into 3 AND saves money
By meal prepping in this way Kaitie was able to triple her meals AND have leftovers as the lasagne freezes so well.
Not only is this meal prep recipe so versatile, it's healthy AND can save you money as Kaitie says, "I often make a triple batch of the mince part of the recipe while also adding a tin of lentils or two to make my dollar stretch a little further."
She made 2 Mexican Lasagne's, one for dinner and then she portioned up and froze the other.
Next, she portioned the rest of the leftover mince to freeze and use in these 3 other Healthy Mummy recipes.
Mexican Lasagne
Ingredients
400

g

premium beef mince

410

g

can of salt reduced red kidney beans

drained and rinsed well

2

medium carrots

grated

2

medium onions

finely diced

1

red capsicum

finely chopped

400

g

can salt reduced diced tomatoes

35

g

sachet salt reduced taco seasoning

5

wholegrain wraps/tortillas

1/2

cup

sour cream

1/2

cup

cheddar cheese

grated
Method
Preheat your oven to 180C.

Heat a non-stick frying pan over medium-high heat.

Sauté onion for a couple of minutes, then add 1 tbsp water (this takes away the need for any added oil) and cook until the onion is soft and translucent, and water has evaporated.

Increase the heat to high and add the mince.

Cook, stirring, until there are no lumps and mince is brown.

Add grated carrot, chopped capsicum, red kidney beans, diced tomatoes and taco seasoning. Stir and then simmer for 10-15 minutes until mixture has thickened.

Lightly spray an oven safe dish with cooking spray.

Layer the dish with 2 x tortillas, then half of the meat mixture, 1 x tortilla, the remaining meat mixture, 2 more tortillas, then sour cream. Sprinkle the cheese over the top.

Cook for 30-40 minutes, or until golden brown.
Beef nachos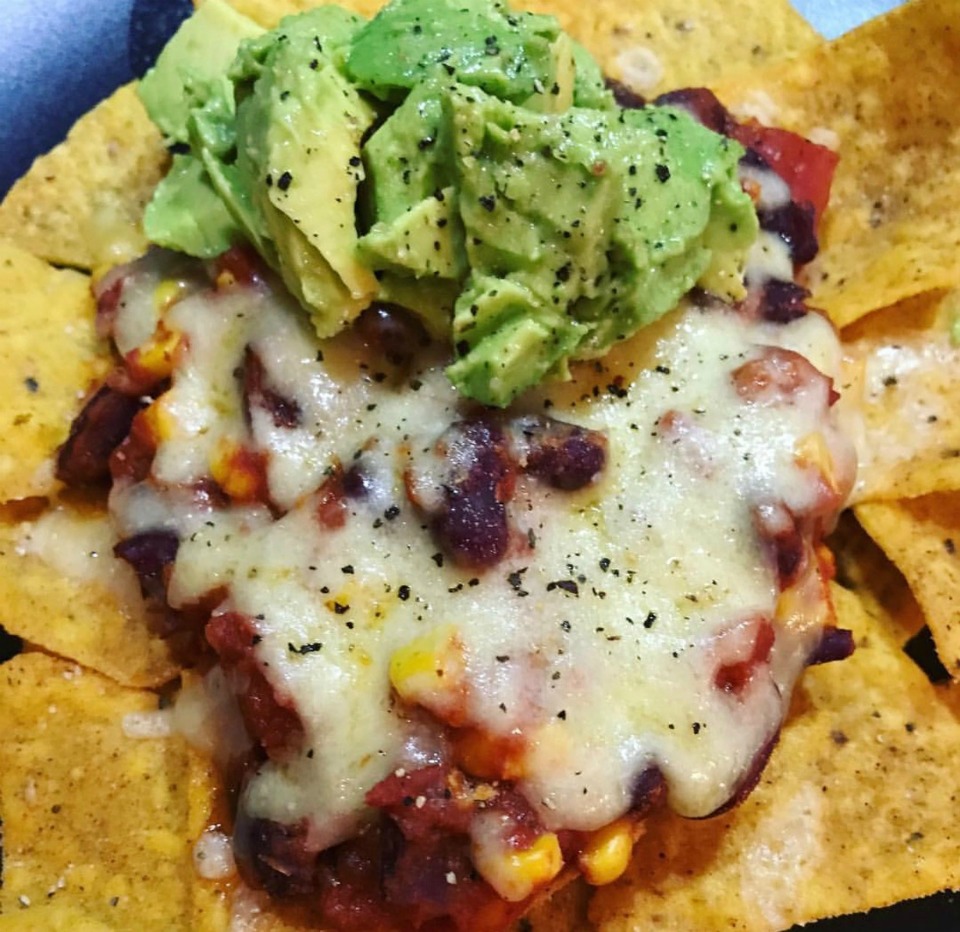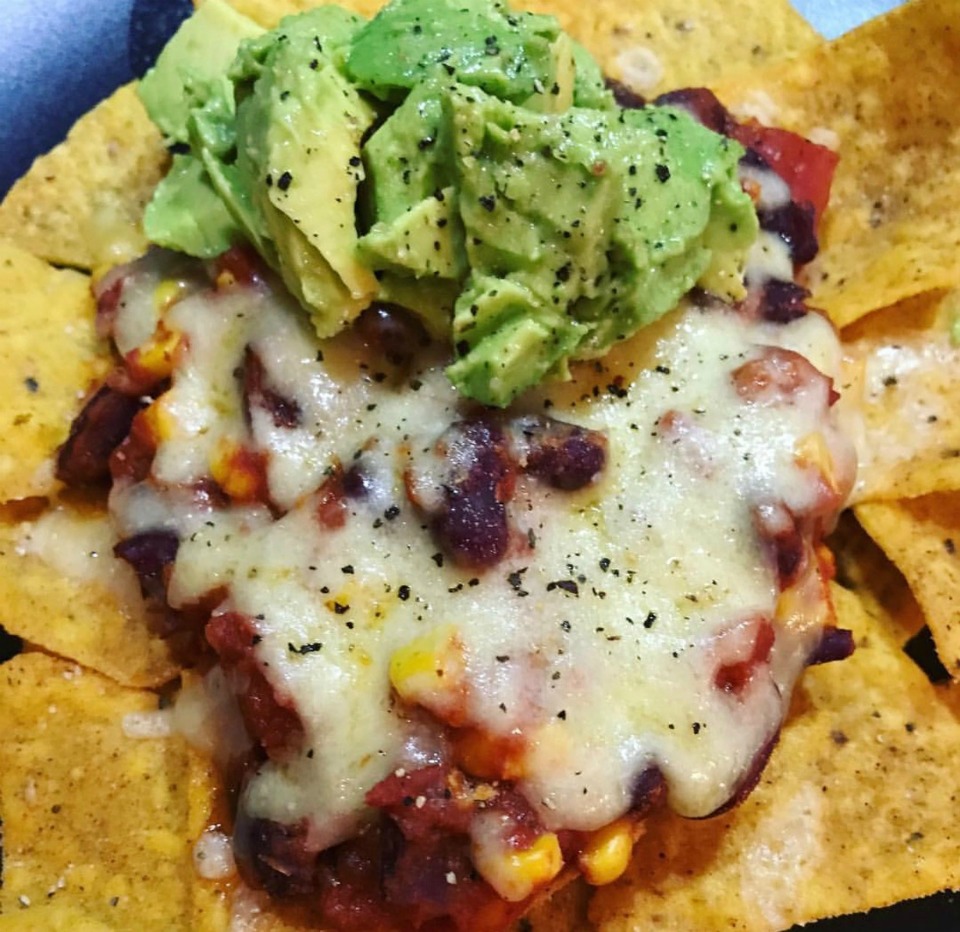 28 Day Weight Loss Challenge members can access this recipe on the 28 Day Weight Loss Challenge recipe hub.
Beef and bean tacos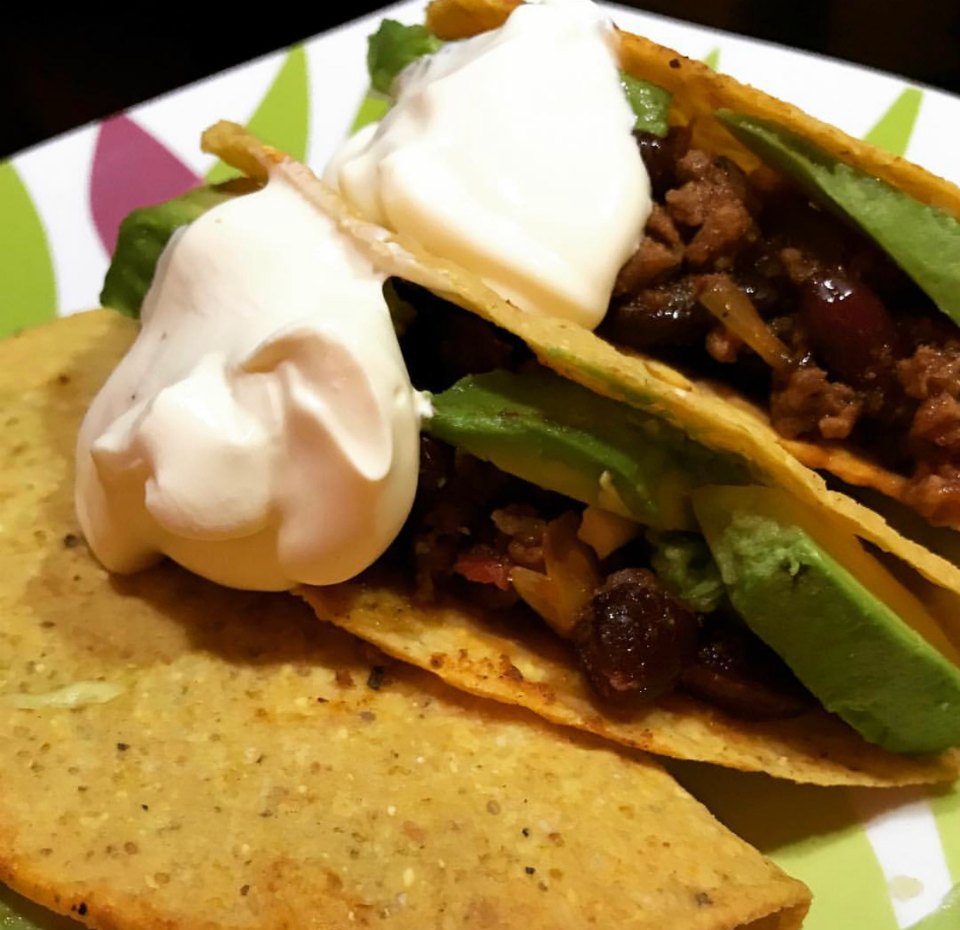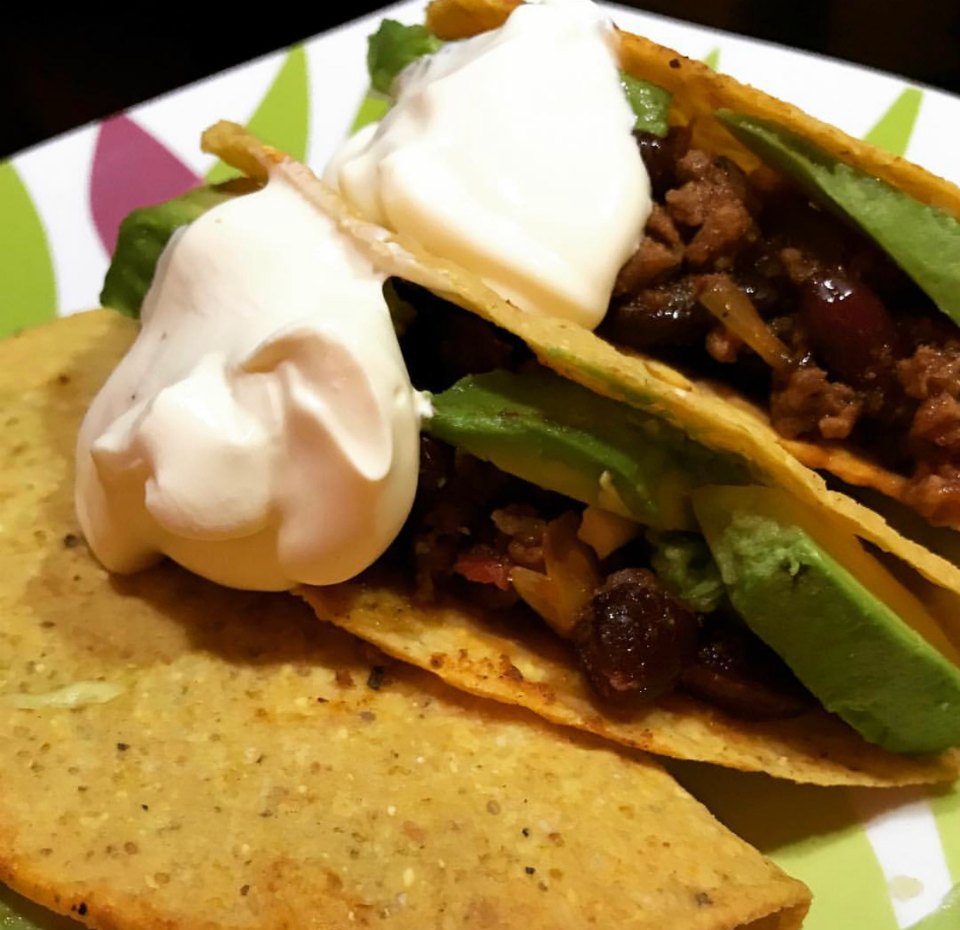 28 Day Weight Loss Challenge members can access this recipe on the 28 Day Weight Loss Challenge recipe hub.
Mexican spuds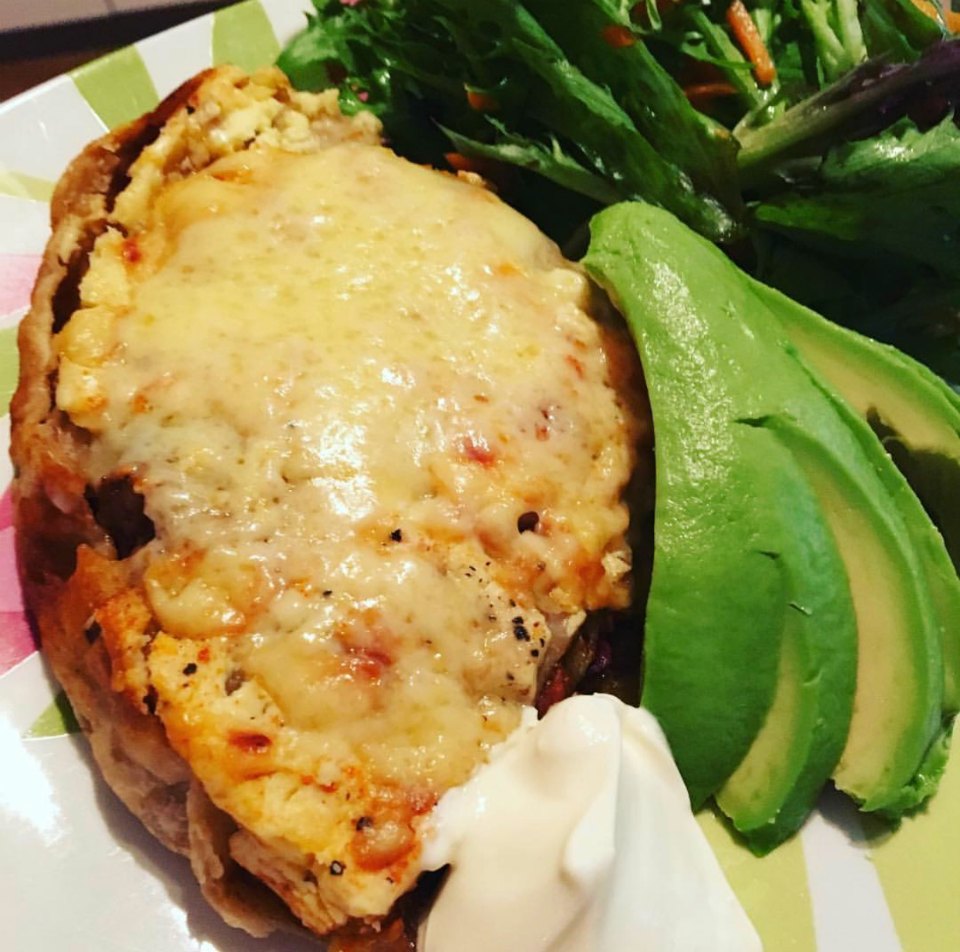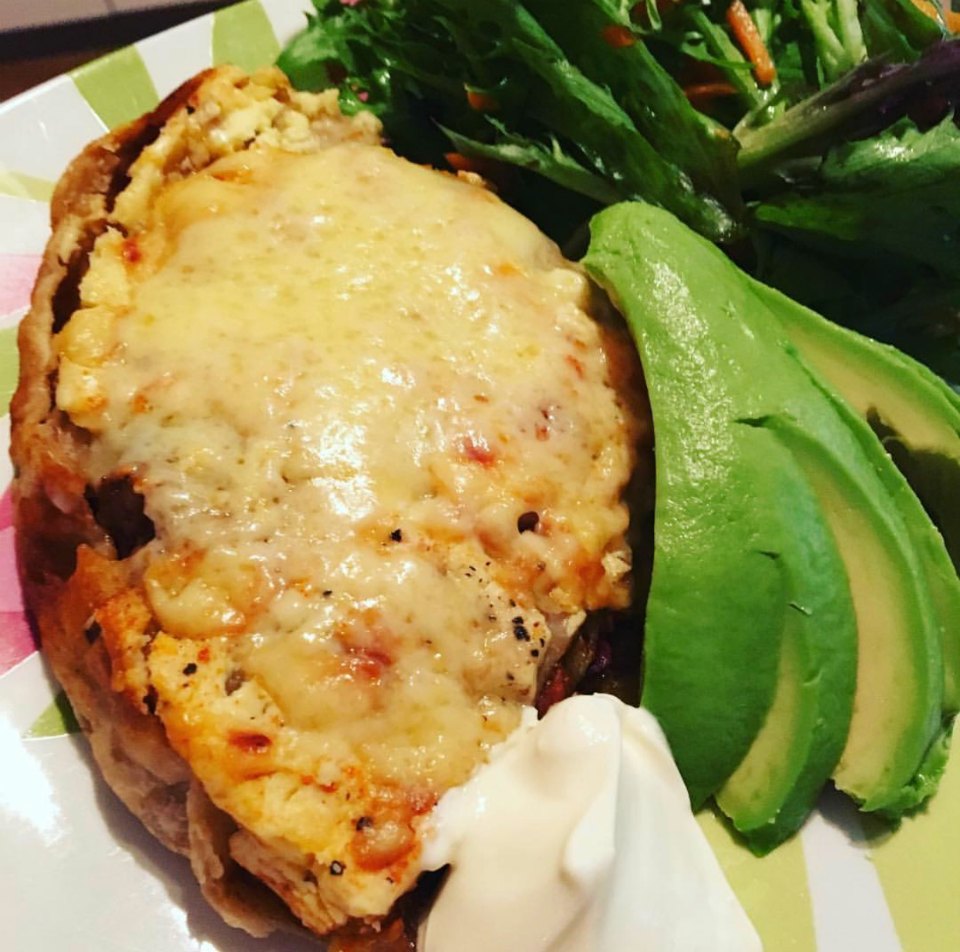 Ingredients
1 small sweet potato
1 tsp extra virgin olive oil
1 spring onion, chopped
1/2 clove garlic, minced
60 grams dinner red kidney beans
1/4 cup corn kernels, fresh or tinned
1/4 tsp chilli powder
1 tsp lemon juice
1/4 medium avocado, diced
Method
Drain an rinse the beans.
Pierce holes in the sweet potato with a fork or skewer. Place in a microwave steamer, with a small amount of water and microwave on high for 7-10 minutes (the time will depend on. microwave and size of sweet potato), or until the sweet potato is lightly tender.
Set the sweet potato aside to cool slightly. Once cool to touch, cut in half lengthways and scoop pit the flesh so there is only a thin layer of flesh remaining lining the edges. Set aside.
Heat olive oil in a frying pan over medium heat. Add onion and garlic and cook until tender. Add beans, corn and chilli powder and cook until warmed through. Add sweet potato flesh and stir through.
Divide bean misture into each sweet potato, approximately 160g, then use a larger one and serve only had per person, rather than a whole sweet potato per serve.
Amazing stuff Kaitie!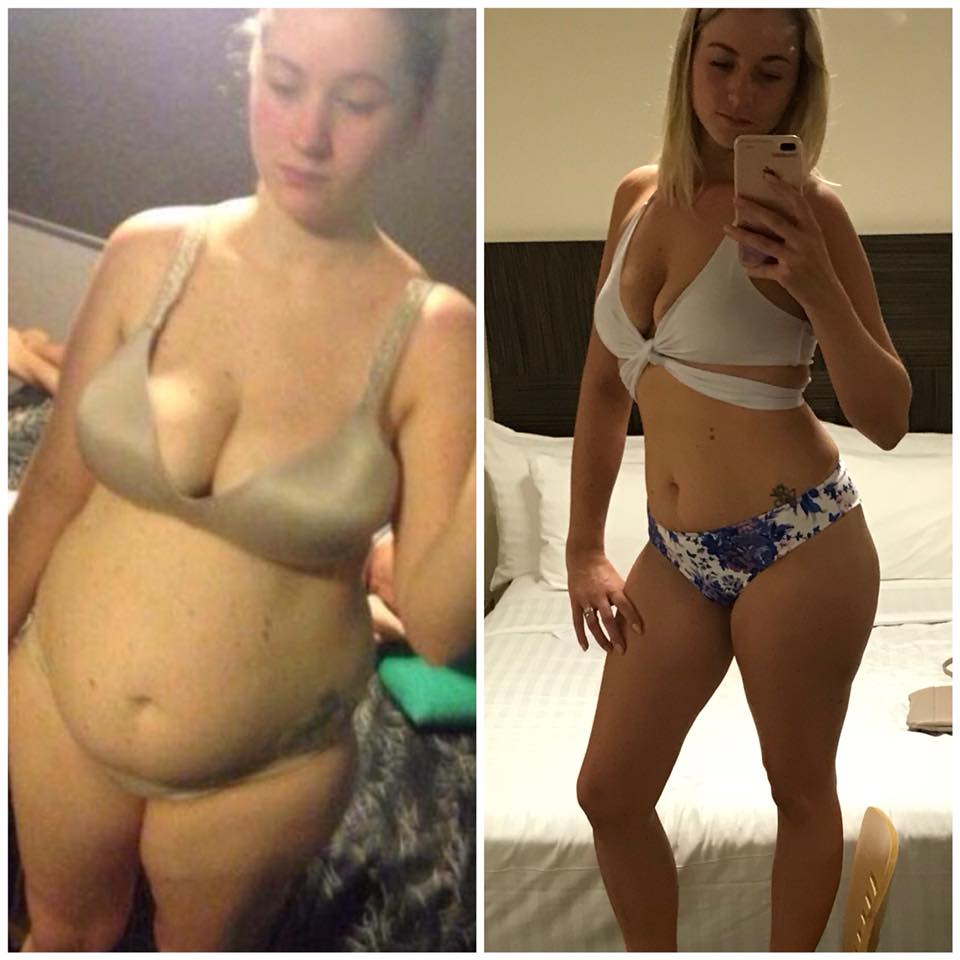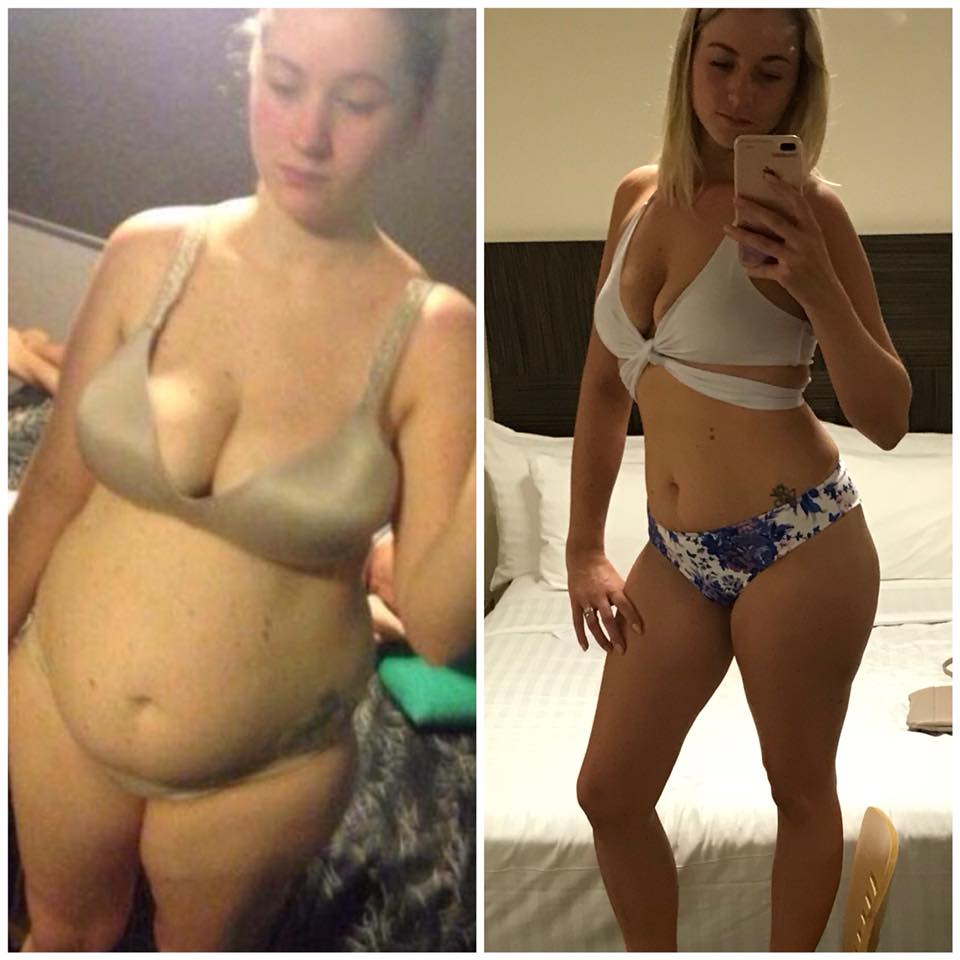 Now check out Kaitie's 11 meal prep tips to save big bucks and lose over 20kg!
Become a meal prep pro like Kaitie and lose kgs on the 28 Day Weight Loss Challenge
The 28 Day Weight Loss Challenge is a weight loss program designed specifically for mums to help them lose weight in a sustainable and healthy way.
With 4,000 recipes and weekly meal plans – the 28 Day Weight Loss Challenge is loaded with delicious, family-friendly meals the whole family will enjoy.
The 28 Day Weight Loss Challenge is also home to 350 exercise and work out videos that mum's can follow and use in the comfort of their own home – NO VIGOROUS GYM WORKOUTS HERE.
Lear more about the 28 Day Weight Loss Challenge.