3 Keto Soup Ideas – How to make easy low carb soups with vegetables, chicken and other ketogenic ingredients – with the video.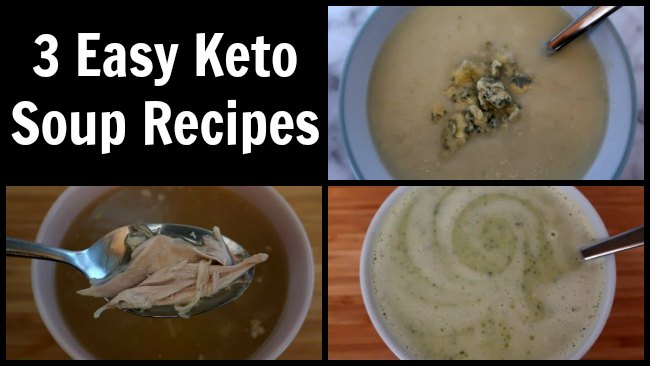 3 Keto Soup Ideas
As the weather has become chilly lately here in Ireland, I've been rotating through these 3 easy keto soup ideas each week.
Each soup make a hearty, warming meal that's simple to put together. You can even prepare a pot of soup ahead of time over the weekend to enjoy through the week.
1. Keto Chicken Soup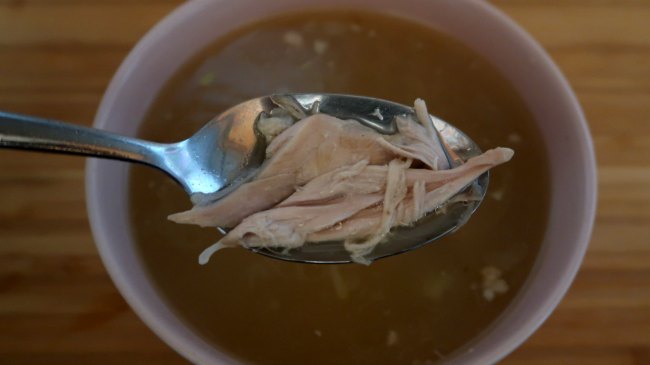 I find that a bowl of chicken soup is sublimely healing and nurturing through the Winter months.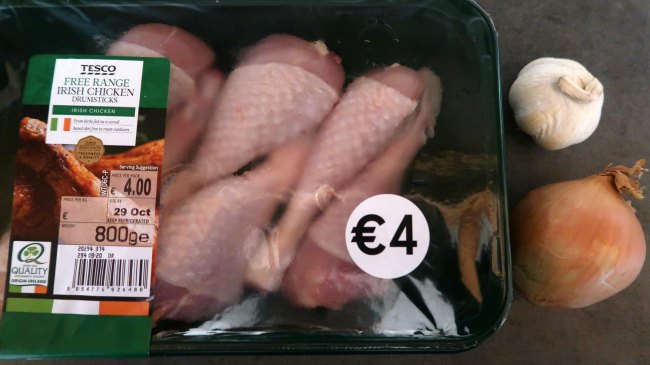 To make a really simple soup, all you need is:
Chicken Drumsticks, Wings or Thighs – ideally with bone in and skin on for flavor and nutrition
Onion, peeled and chopped
Garlic, peeled and chopped
Salt & Pepper, to taste
Coconut Oil, for cooking
Start by melting coconut oil in a large saucepan, then add the chicken. Toss the chicken to brown on all sides.
Once the chicken has browned, add in the chopped onion, garlic, salt and pepper to taste.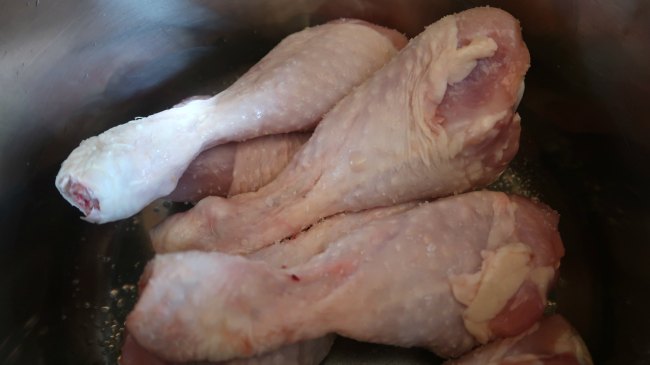 Toss the onion and garlic through the chicken and briefly brown and soften, then pour water over to cover. Add a tablespoon of apple cider vinegar to help draw nutrients from the bones.
Bring the soup up to the boil, then reduce the heat and simmer for 1.5 to 2.5 hours or until the chicken is tender and falling off of the bones.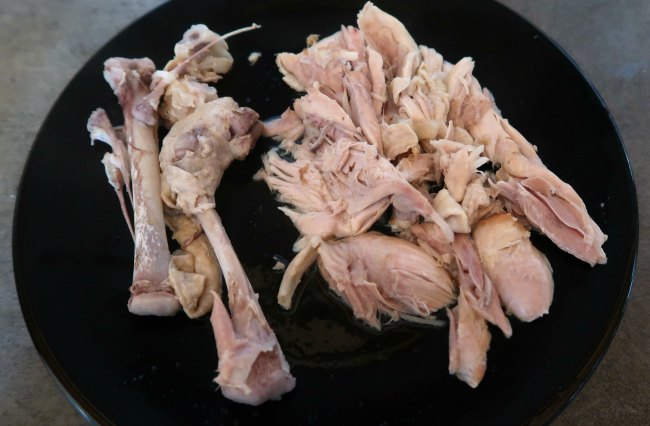 Remove the chicken from the soup, then pull all of the chicken off the bones and return to the soup. You can save the bones to make another batch of soup, if you like.
You can also add other vegetables and ingredients to your soup once it's ready:
Broccoli
Cauliflower
Zucchini or Zucchini Noodles/Zoodles
Serve in bowls and enjoy your homemade chicken soup.
2. Creamy Vegetable Soup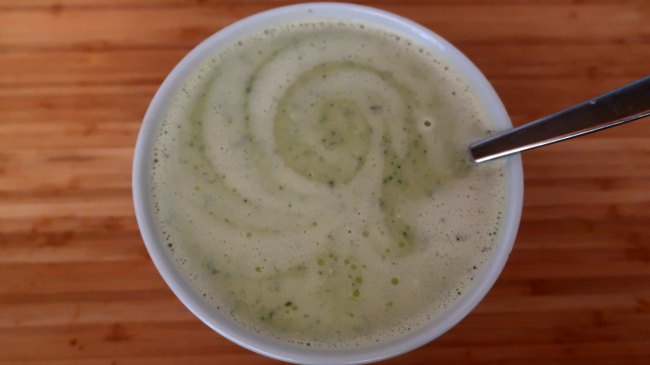 You can use any low carb vegetables you like in a creamy vegetable soup.
In this instance I simply went for zucchini, onion and garlic. You could also include any of the following keto friendly vegetables in your soup that you like:
Broccoli
Cauliflower
Mushrooms
Asparagus
Brussel Sprouts
Pumpkin
Cabbage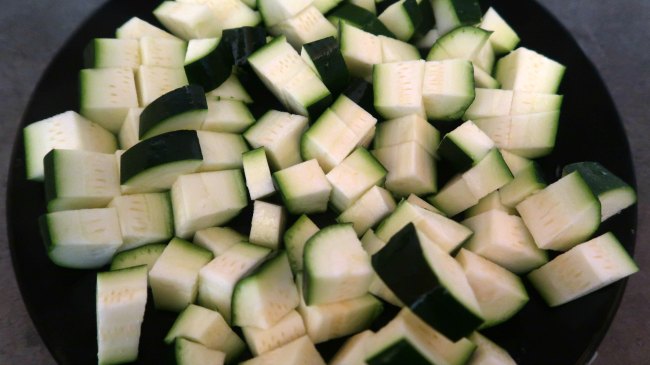 Heat coconut oil in a large saucepan and, when hot, add in chopped onion and garlic. Cook until softened and starting to brown.
Then, add in the chopped zucchini and any other low carb vegetables you like, along with salt, pepper and any other seasoning you like, to taste.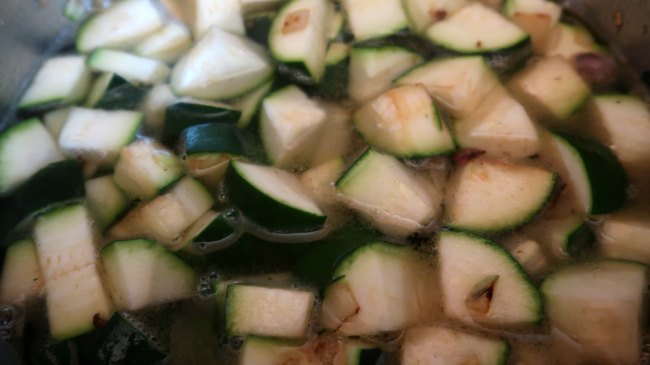 Soften slightly, then pour over stock or water to cover, bring up to the boil then reduce the heat down and simmer for 15 to 25 minutes.
Cook until the vegetables are soft enough to blend, so the cooking time will depend on the vegetables you're using.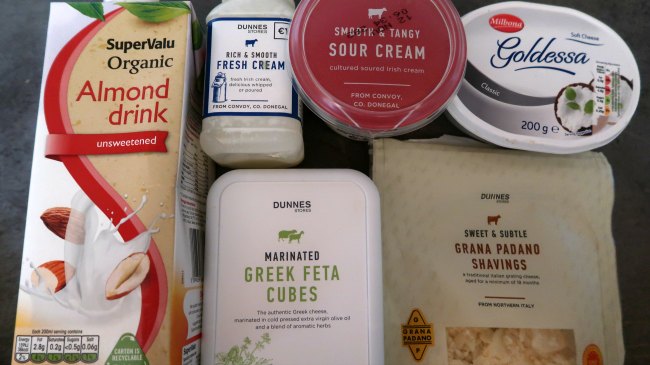 Once cooked, blend using a stick mixer until creamy. You can also choose to blend through or top your soup with any of the following creamy and flavorful ingredients:
Cream
Almond Milk
Sour Cream
Cream Cheese
Butter
Grated Cheese
Parmesan
Feta
Pine Nuts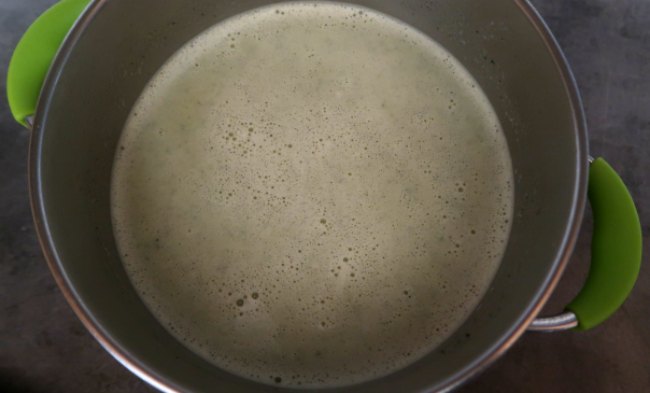 3. Leek & Cauliflower Soup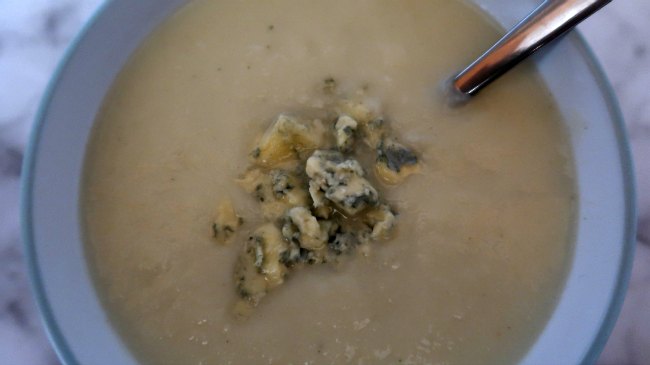 This leek and cauliflower soup is a low carb friendly version of potato and leek soup. I've simply swapped carb heavy potatoes for cauliflower.
Blue cheese is the perfect topping as it brings the flavours together and adds it's distinctive strong taste.
You could swap the blue cheese for fried bacon, which is another popular topping for such a soup. Also, you can finish off the soup by blending through cream or sour cream for an extra creamy and rich texture.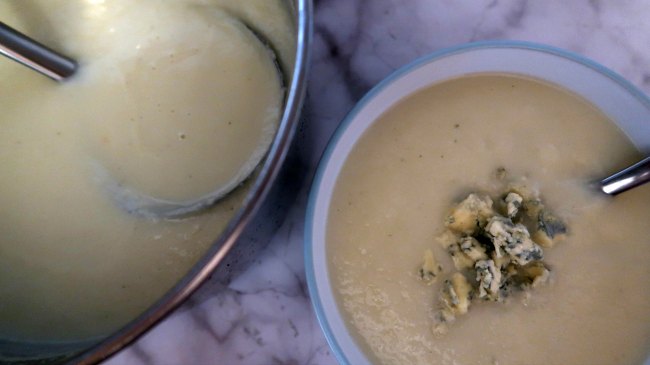 Here's the full recipe for how to make the soup:
1-2 Leeks, Chopped
3-4 Garlic Cloves, Peeled and Chopped
1 Head of Cauliflower, Chopped
Salt & Pepper, to taste
4 Cups Vegetable Stock
1/4 Cup Cream or Sour Cream (Optional)
Blue Cheese (Optional)
Butter or Coconut Oil, for frying
Heat butter or coconut oil in a saucepan.
Add the chopped leek and garlic.
Cook until starting to soften and become fragrant.
Add the chopped cauliflower, salt and pepper to taste.
Cook for a few minutes then pour over the vegetable stock.
Bring up to the boil, reduce the heat to a simmer and cook for 25 to 30 minutes or until the vegetables have all softened.
Remove from the heat, pour in the (optional) cream or sour cream and carefully blend with a stick blender until smooth.
Pour into bowls an top with (optional) crumbled blue cheese.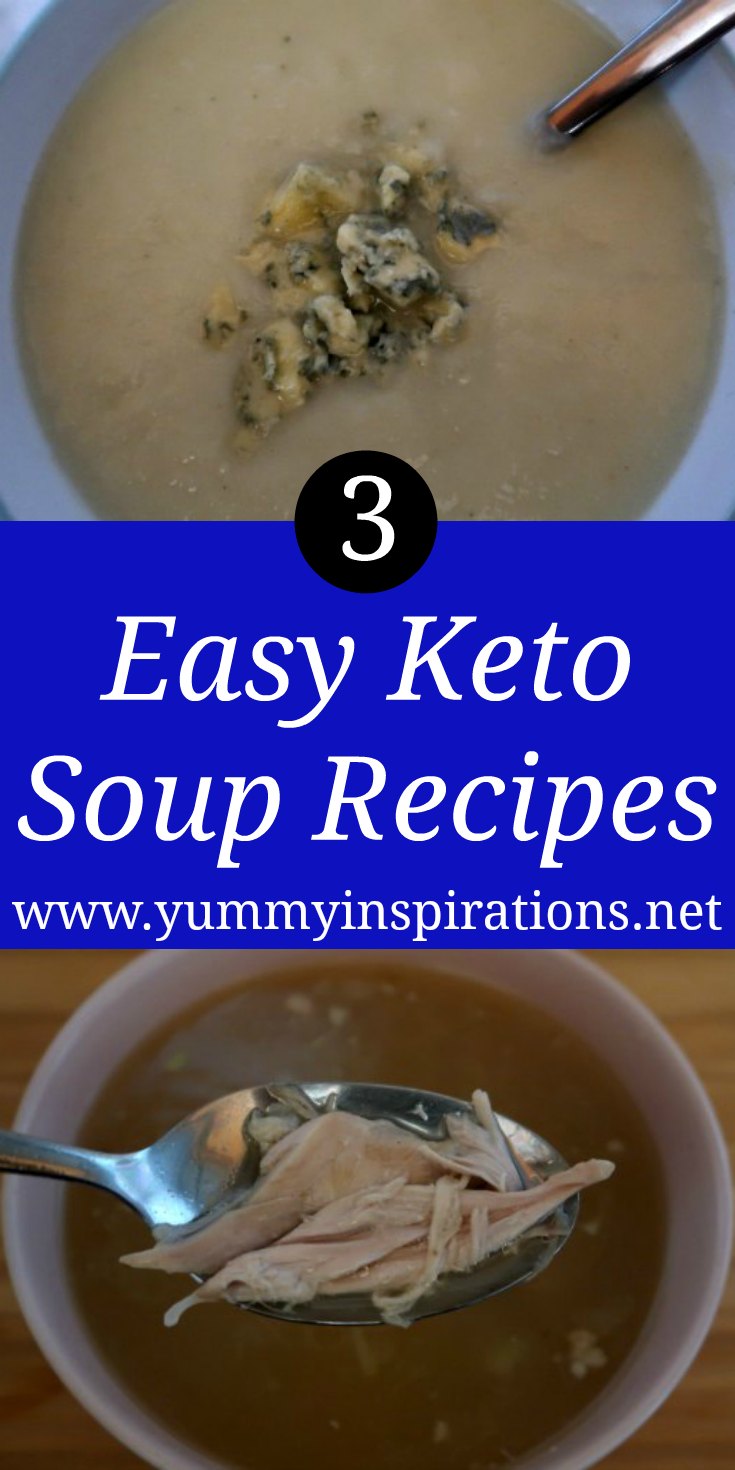 Keto Soup Ideas Video
Here's the video where you can watch the easy keto soups being prepared, step by step. Hit play below or click here to watch on YouTube.
More Easy Keto Soup Recipes
Beef and Mushroom Soup
Broccoli Cheese Soup
Oxtail Soup
Disclaimer – this post is meant for informational post only and should not be construed as medical advice. Please consult with your health professional before making any dietary changes.
Disclosure – this post contains affiliate links.
<!–
–>