7 Keto Chocolate Desserts Recipes With 4 Ingredients – Easy Low Carb Dessert Ideas to satisfy your sweet tooth.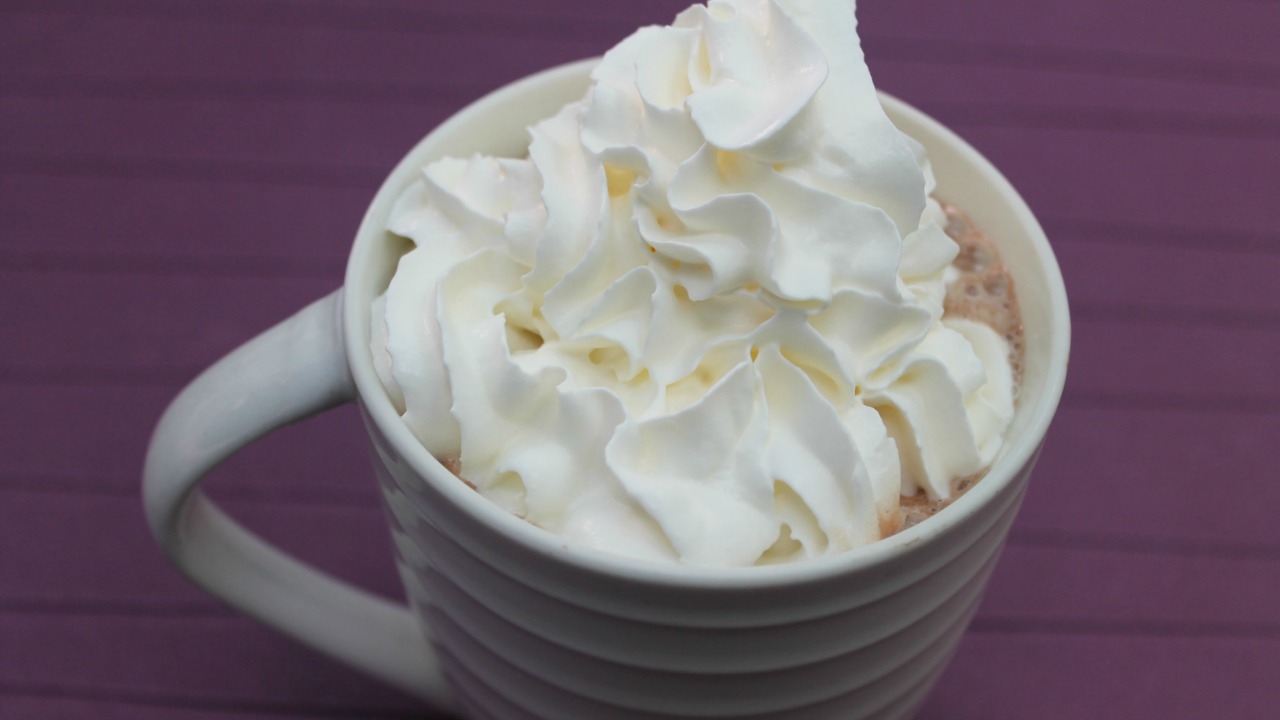 7 Easy Keto Chocolate Desserts
These 7 Easy Keto Chocolate Desserts each need only 4 ingredients to create the decadent low carb sweet treat.
I find that stocking my kitchen with just the following keto friendly ingredients, means that I can mix and match to be able to prepare any of the desserts.
Cream
Mascarpone Cheese
Stevia
Low Carb Chocolate
Butter
Almonds
Eggs
Cocoa Powder
Cream Cheese
Almond Milk
Keto Chocolate Desserts Video
Here's a video where I talk you through my go to Keto Chocolate Dessert ingredients and scroll down for 7 recipes with only 4 ingredients in each. Hit play below or click here to watch the video on YouTube.
1. Chocolate Mousse With Cream Cheese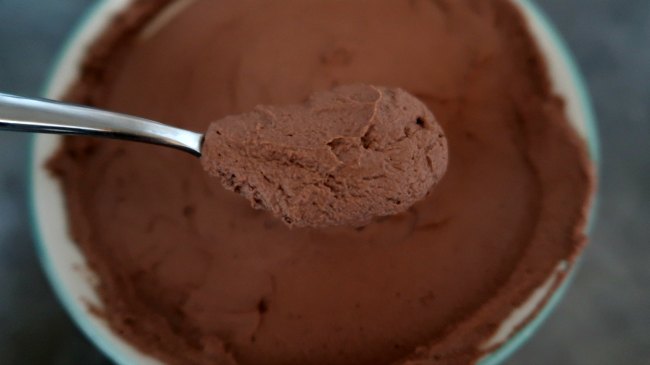 This chocolate mousse tastes like a chocolate cheesecake and only needs cream, cocoa powder, stevia and cream cheese.
2. Chocolate Truffles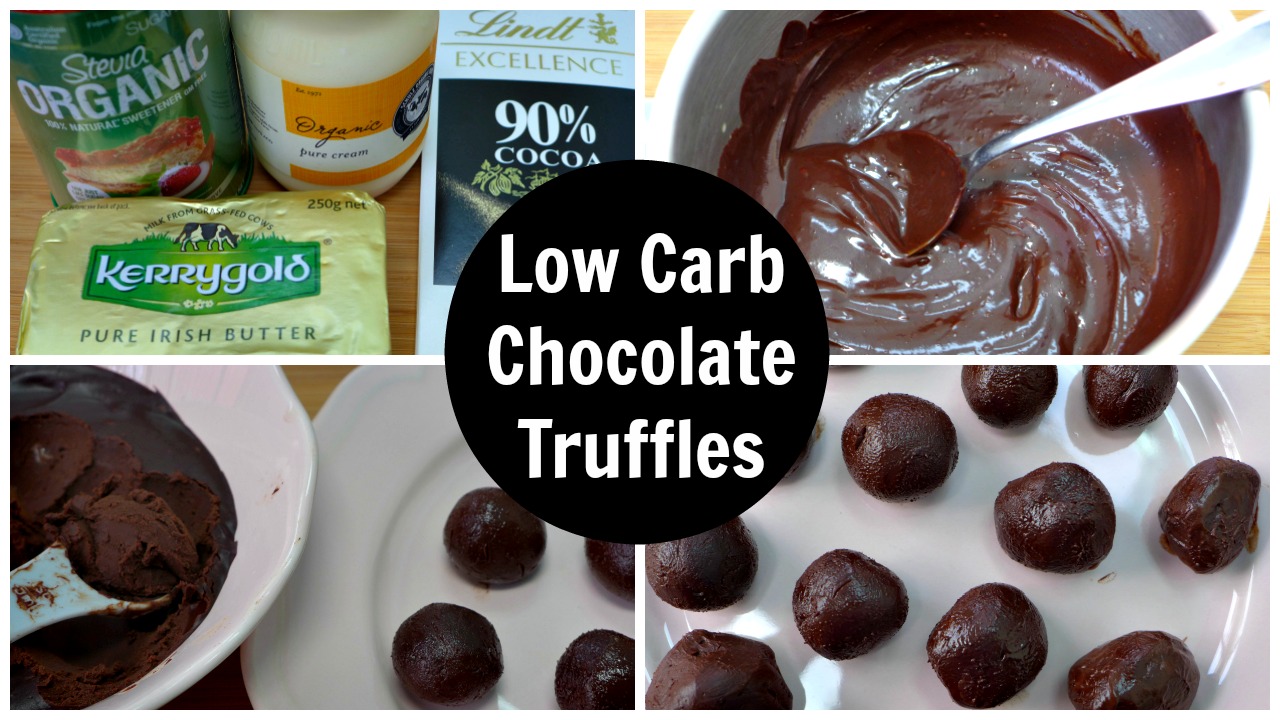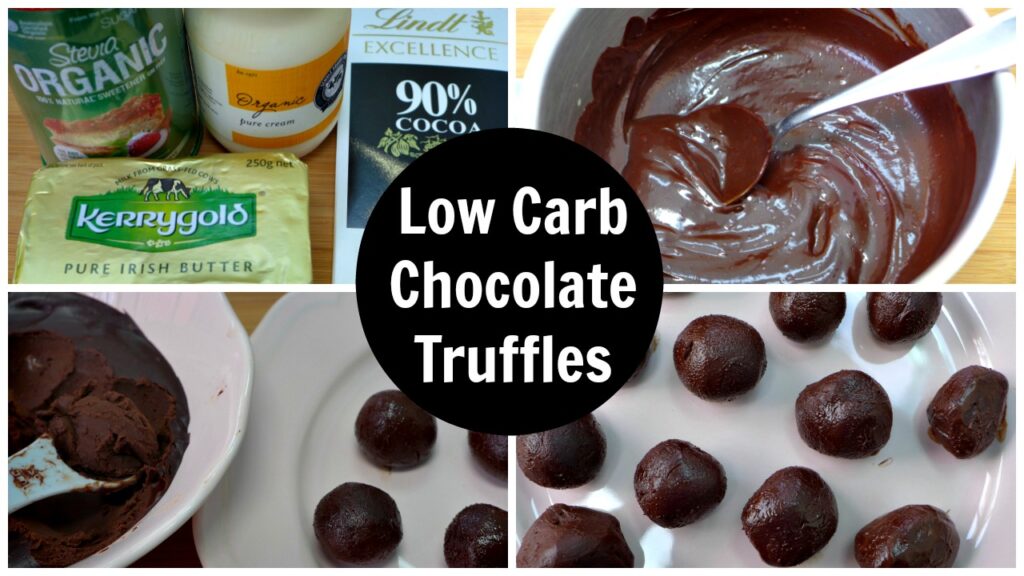 These truffles are a decadent chocolate treat all year around, especially as a Festive indulgence.
3. Flourless Cupcakes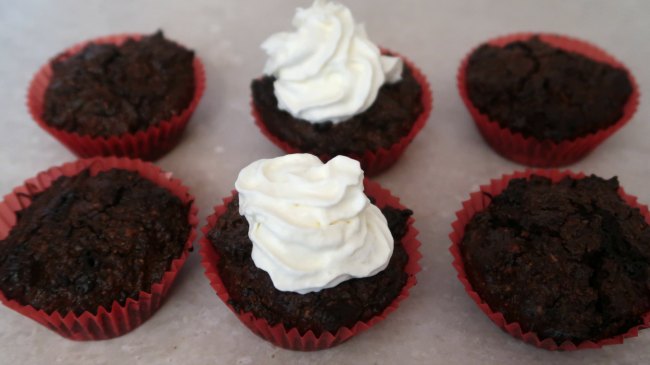 These simple cupcakes come together in a food processor and are a perfect topped with whipped cream.
4. Tiramisu Mousse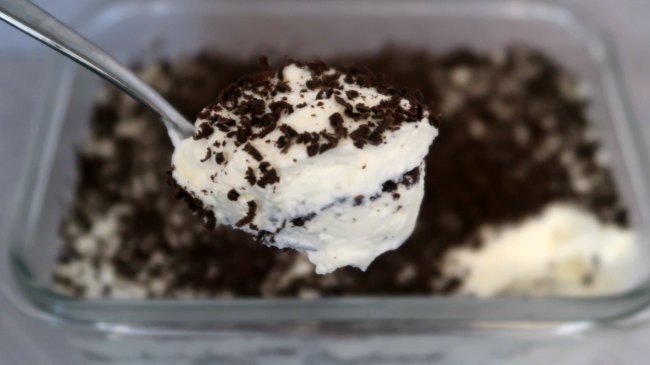 If you've been missing a dessert like a tiramisu, then this mousse with 4 ingredients is the perfect solution.
5. Chocolate Fat Bombs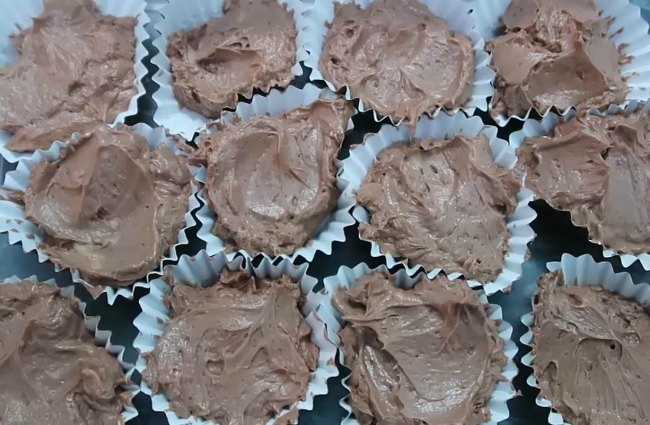 These chocolate fat bombs will satisfy your sweet tooth while helping you meet your macros.
6. Chocolate Souffle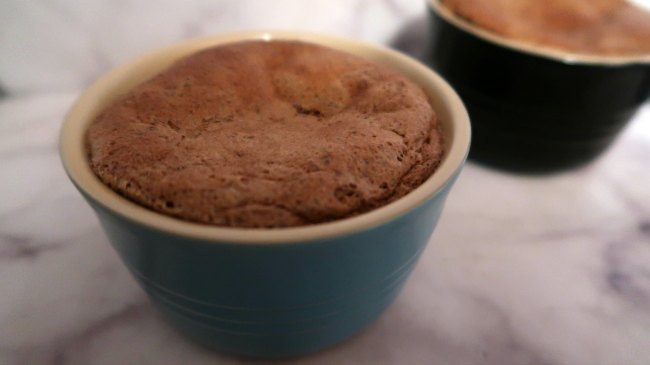 A souffle doesn't have to be complicated, this dessert is really straight forward to prepare and is completely flourless.
7. Hot Chocolate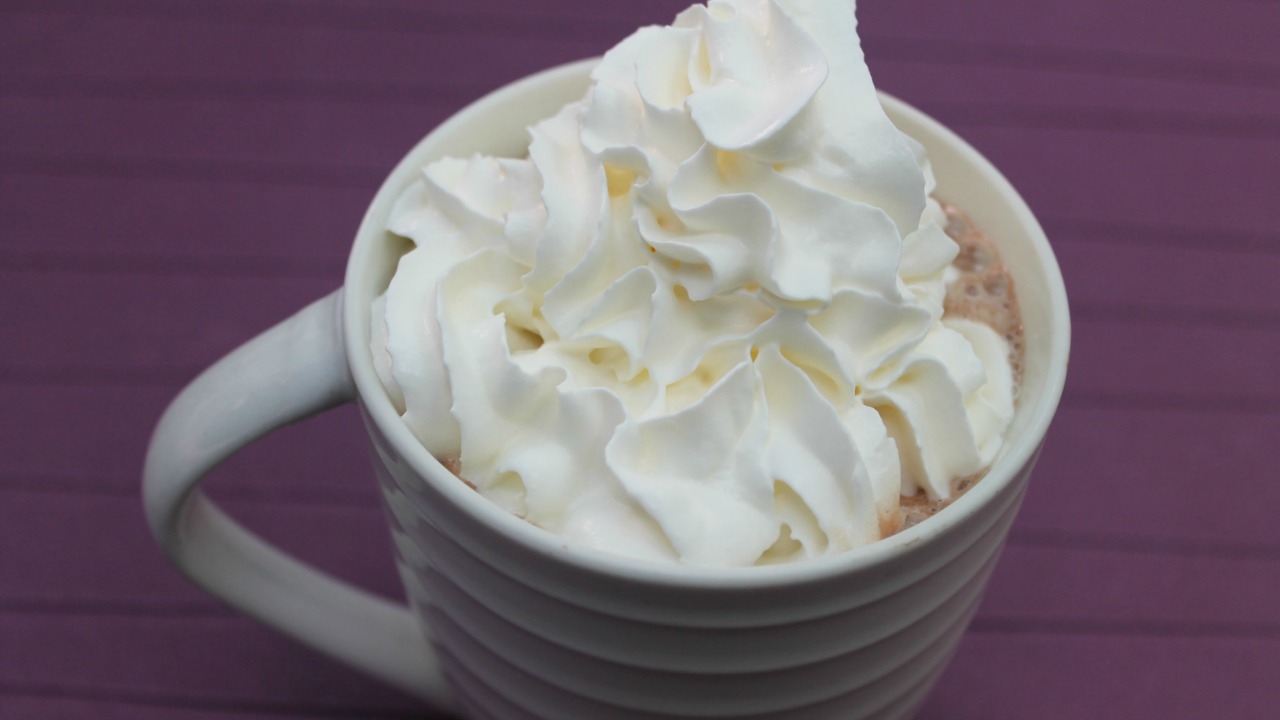 And finally, this hot chocolate is the sweet treat that I enjoy most often on keto – usually topped with plenty of whipped cream.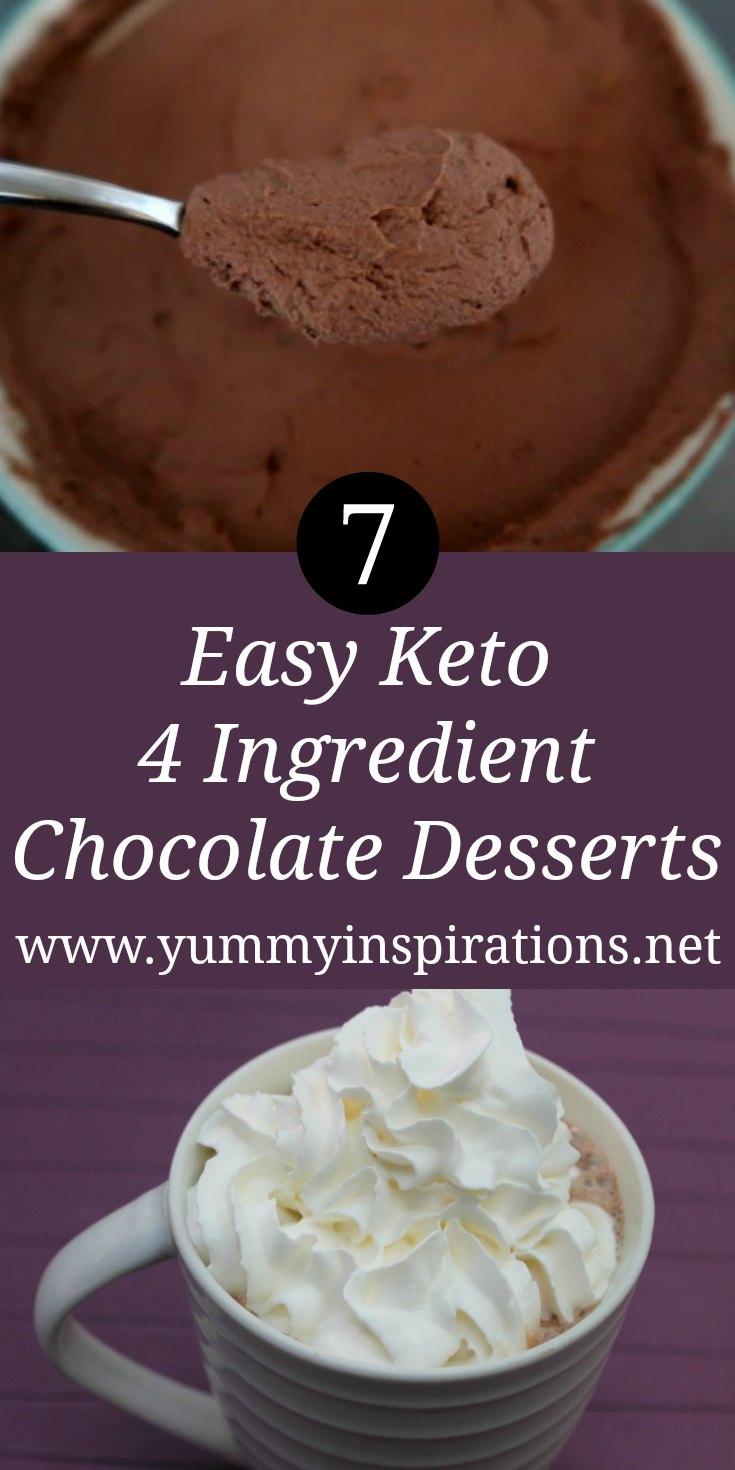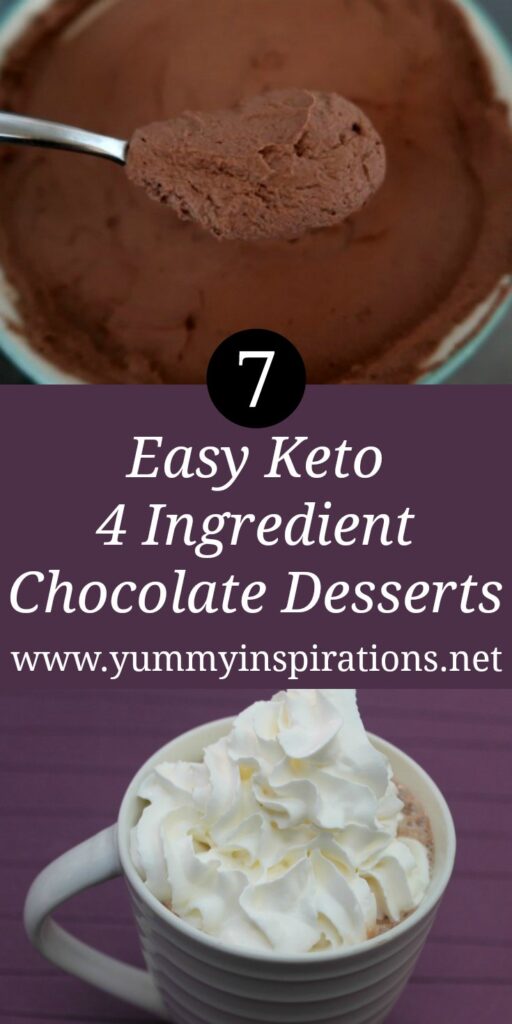 As you can see, there are plenty of easy keto sweet treats to enjoy that only need 4 low carb ingredients and a few simple steps to prepare.
The recipes will help you satisfy your sweet tooth while you follow a low carb lifestyle.
Subscribe to receive the FREE weekly newsletter, packed full of easy recipes and food inspiration plus exclusive, subscriber only content. Click here to Subscribe by Email.
Disclaimer – this post is meant for informational post only and should not be construed as medical advice. Please consult with your health professional before making any dietary changes.
Disclosure – this post contains affiliate links.