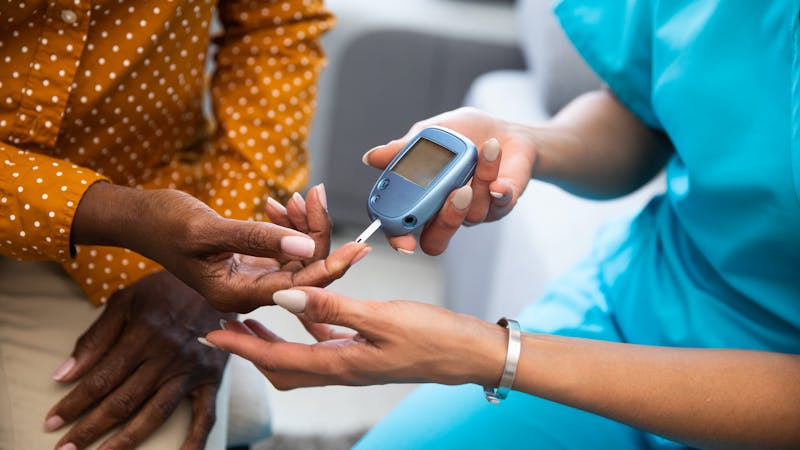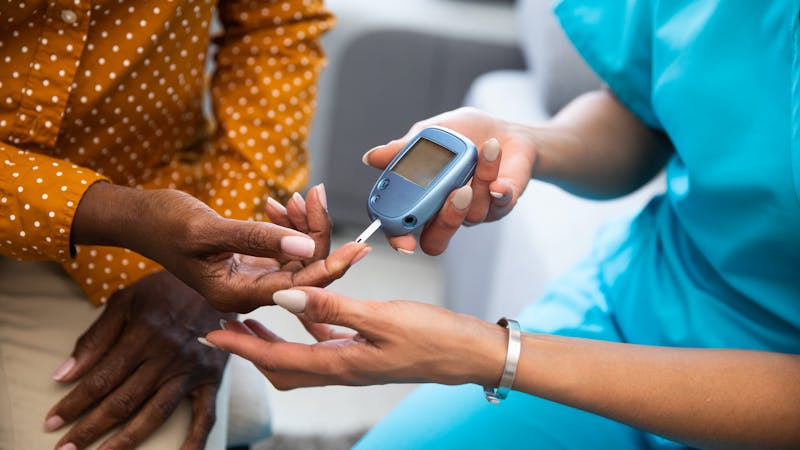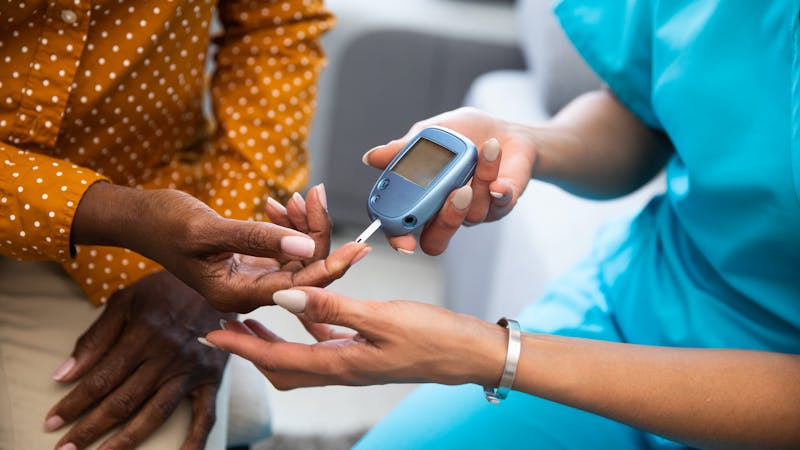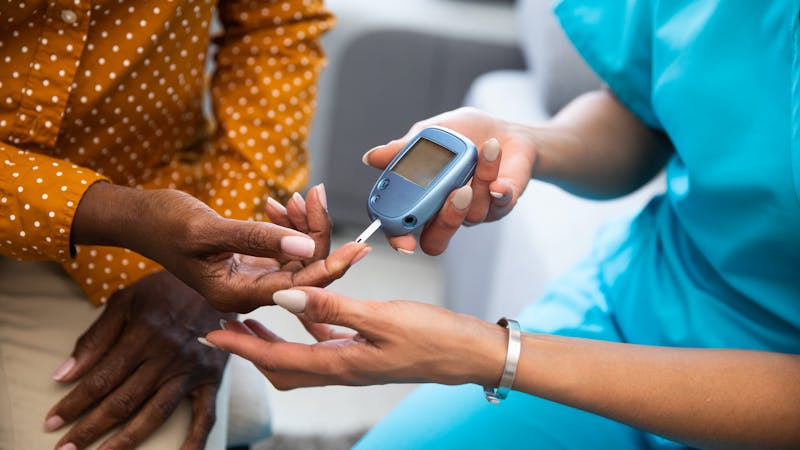 Once again, research has confirmed that low-carb eating improves blood sugar control.
A new study, published by Tawainese researchers in PLoS One, found that a lower-carb diet was more effective than a traditional diabetes diet for reducing blood sugar levels in people with type 2 diabetes.
In the 18-month randomized controlled trial, 92 people with type 2 diabetes were assigned to either eat a diet providing 90 grams of carbs per day or a traditional diabetes diet. The researchers were mainly interested in the low-carb diet's effects on blood sugar and diabetes medication changes, and secondarily in how the diet affected metabolic risk factors.
By the end of the trial, participants in the low-carb group had reduced their HbA1c by an average of 1.6%, compared to a 1% reduction in the traditional diet group. The low-carb group was also taking fewer diabetes medications after 18 months on the diet, while the other group's diabetes medication regimens didn't change.
Additionally, the low-carb group lost an average of 2.2 inches (5.7 cm) from around their waists, whereas the other group lost 0.75 inches (1.9 cm). And they achieved an 8.7 mm Hg reduction in systolic blood pressure, compared to a slight increase among those in the traditional diabetes diet group.
Interestingly, changes in triglycerides, HDL, and small, dense LDL particles weren't significantly different between the groups. This may have been because the low-carb group ate more carbs than participants in other low-carb studies where dramatic improvements in these values have been seen.
In fact, the two groups didn't end up eating drastically different amounts of carbs. By the end of the study, participants in the traditional diabetes diet group had gradually decreased their average carb intake to about 150 grams of carbs per day — almost 100 grams less than their baseline diet.
The researchers stated that they decided to use a more moderate low-carb diet to encourage compliance, noting that in very-low-carb diet trials people often end up going significantly over their carb limits after several months.
Just over 92% of the participants completed the study, which is pretty impressive for a trial lasting 18 months.
So although the results were less dramatic than in many previous low-carb studies, this trial demonstrates that even a modest reduction in carbs can improve blood sugar control and provide other health benefits.
For people with diabetes who are interested in potentially achieving normal blood sugar levels with little to no medication, we recommend reading our guide to reversing type 2 diabetes.
More posts
More weight loss and fewer diabetes meds for patients who chose a very low-carb diet, study shows
A lifestyle program to reverse type 2 diabetes now
More evidence shows low carb benefits blood sugar control for those with type 2 diabetes
---
Start your FREE 30-day trial!
Get delicious recipes, amazing meal plans, video courses, health guides, and weight loss advice from doctors, dietitians, and other experts.
Join now
---