Aquafaba Whipped Cream Recipe – How to make easy 3 ingredient dairy free whipped cream dessert alternative – with the video tutorial.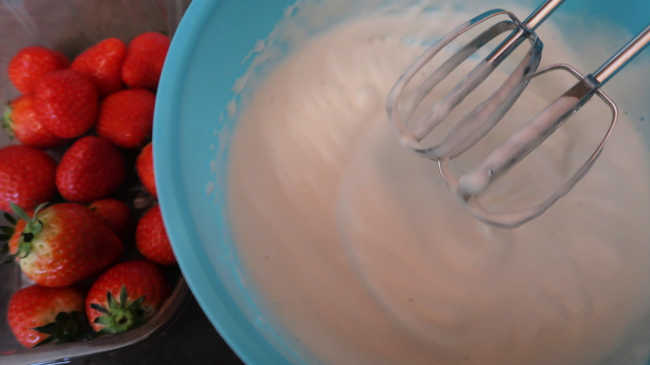 Aquafaba Whipped Cream
This aquafaba whipped cream comes together when you magically whip up aquafaba – which is the liquid from a can of chickpeas.
To make the cream, simply drain a can of chickpeas over a sieve into a bowl. You can use the chickpeas on a salad, soup or casserole – only the liquid from the can is needed for the dessert.
Make sure that the chickpeas are completely salt free – you don't want a salty dessert.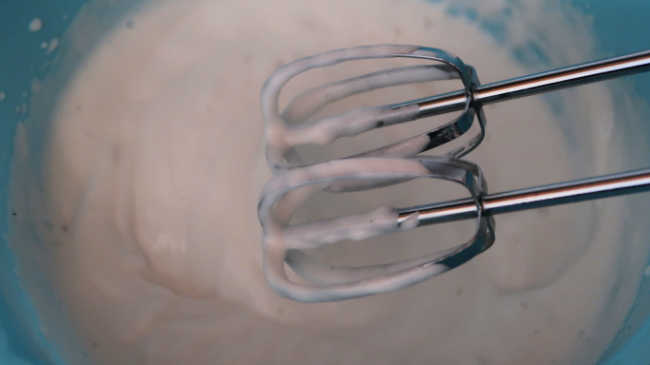 In this instance I've simply flavored and sweetened the cream with vanilla and maple syrup.
You can make it sugar free by using stevia instead or use whatever sugar or sweetener you usually include in your diet.
Another option is to leave out the vanilla and add in lemon zest and juice from a lemon flavored whipped cream.
The whipped cream can be enjoyed with strawberries, as a decadent hot chocolate topping, to sandwich cakes or cookies together or as a frosting.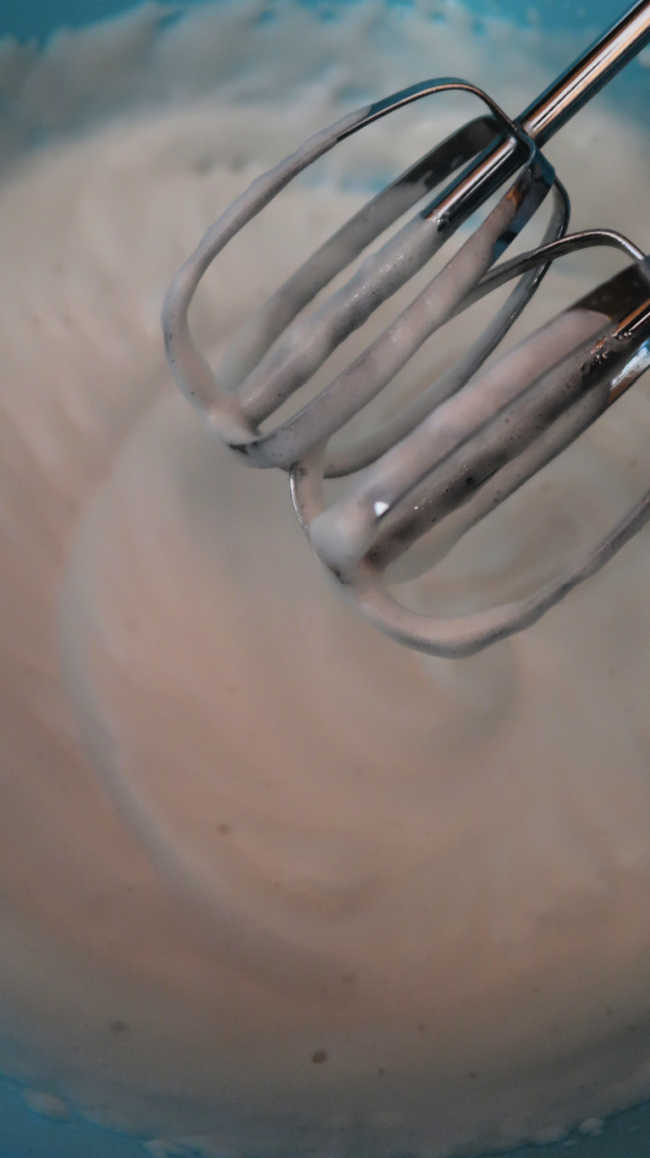 Aquafaba Whipped Cream Recipe
Liquid from 1 Can of Chickpeas
1 teaspoon Vanilla
1/2 to 1 Tablespoon Maple Syrup
Drain the can of chickpeas over a sieve into a bowl. Set the chickpeas aside to use in another recipe, you only need the liquid for the dessert.
Use electric beaters to whip the liquid into glossy whipped cream.
Once almost thickened, add the vanilla and maple syrup.
Whip again until you have glossy, thickened whipped cream.
Use immediately and enjoy with strawberries, hot chocolate or as a frosting.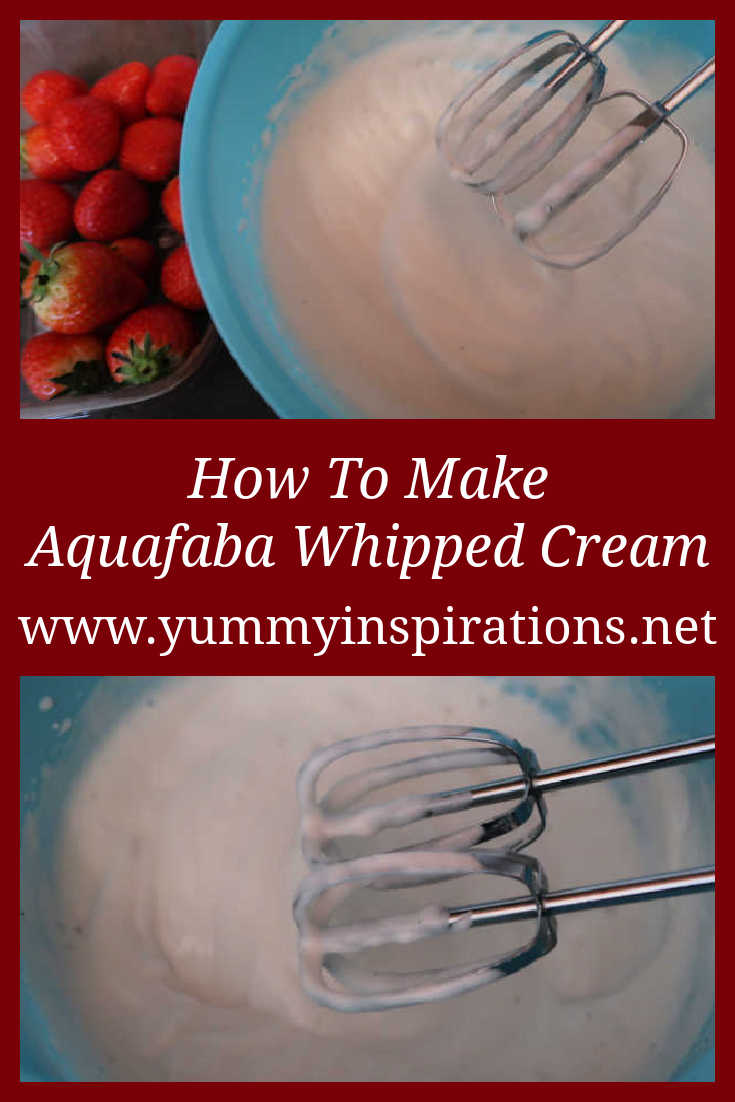 Recipe Video Tutorial
Here's the video where you can watch the easy recipe being prepared, step by step. Hit play below or click here to watch on YouTube.
More Easy Dairy Free Desserts
2 Ingredient Mango Ice Cream
3 Ingredient Fudge
Blueberry Chia Seed Pudding
<!–
–>