Cheesy Green Bean Casserole Recipe – Best Ever Easy Low Carb, Keto & Gluten Free Vegetarian Side Dish with cheese and sour cream – with the video.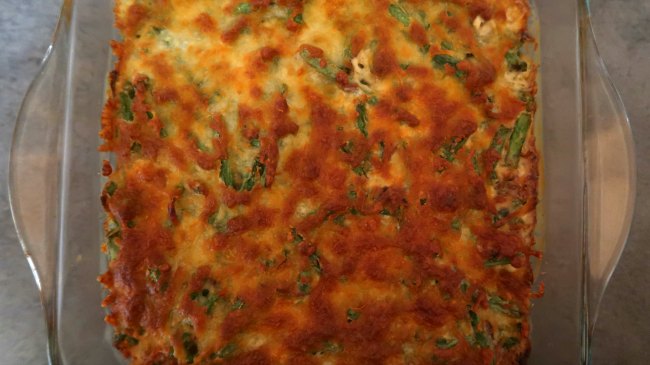 Cheesy Green Bean Casserole
This cheesy green bean casserole is my best way to enjoy green beans when they are in season.
At the moment they are just 49 cents a bag, so I couldn't resist turning a couple of bags into a dreamy, cheesy side dish.
I find that giving the beans a quick fry helps to soften them before cooking in the oven. I like to fry mine with onion and garlic, but you could add in mushrooms, leek or other vegetables too, if you like.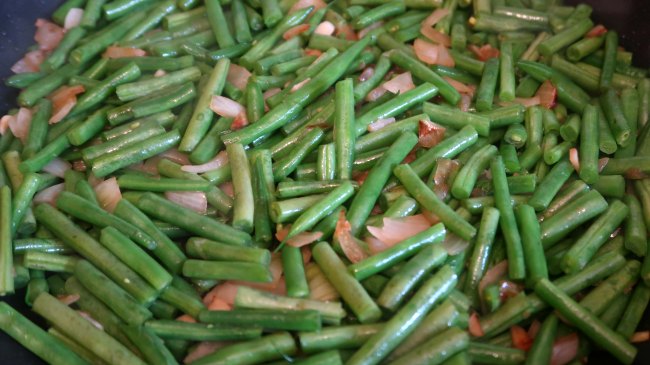 You can use as little or as much onion and garlic as you like when frying, depending on your tastes and how many carbs you want to allocate to your casserole.
Cream and sour cream makes the perfect creamy sauce for the beans, you can go with those two ingredients, or you could swap in from the following:
Cream Cheese
Mayonnaise
Mascarpone Cheese
Milk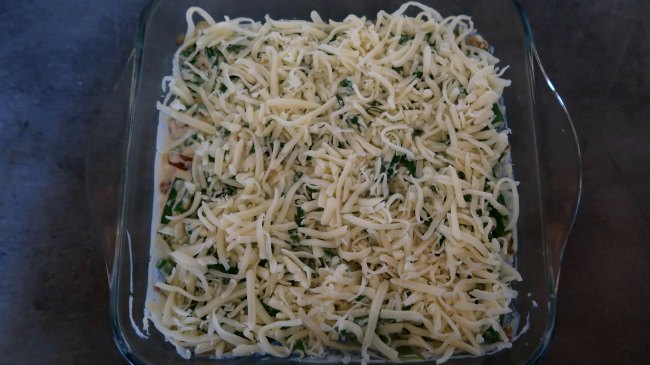 For the cheese, you can go for one, two or more cheese varieties, here are some cheese choices to choose from:
Mozzarella
Cheddar
Parmesan
Blue Cheese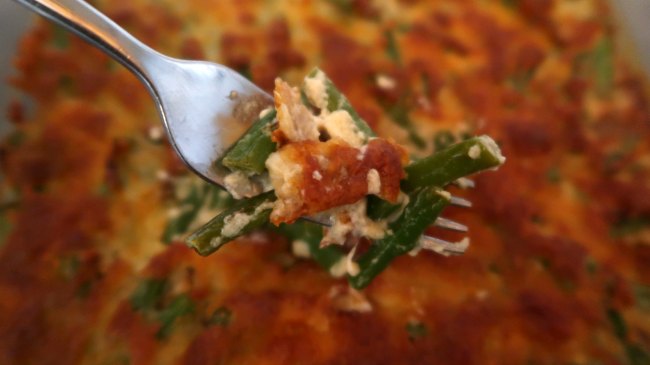 Cheesy Green Bean Casserole Recipe
500g/1.1lb Green Beans, chopped
1/2 to 1 Onion, peeled and chopped
2-3 Garlic Cloves, peeled and chopped
1/4 to 1/3 Cup Cream
1/4 to 1/3 Cup Sour Cream
1/2 to 1 Cup Grated Cheese
Salt & Pepper, to taste
Preheat the oven to 180C/350F and grease a baking dish.
Heat coconut oil or butter in a large frying pan, when hot, add the green beans, onion and garlic.
Add salt and pepper, to taste and cook for a few minutes, until softened.
Move the green beans, onion and garlic to the prepared baking dish.
Pour over the cream, sour cream and half of the cheese and stir through until fully combined.
Top with the rest of the grated cheese, adding more if needed.
Place into the preheated oven for 20 to 25 minutes or until golden and cooked through, then serve and enjoy.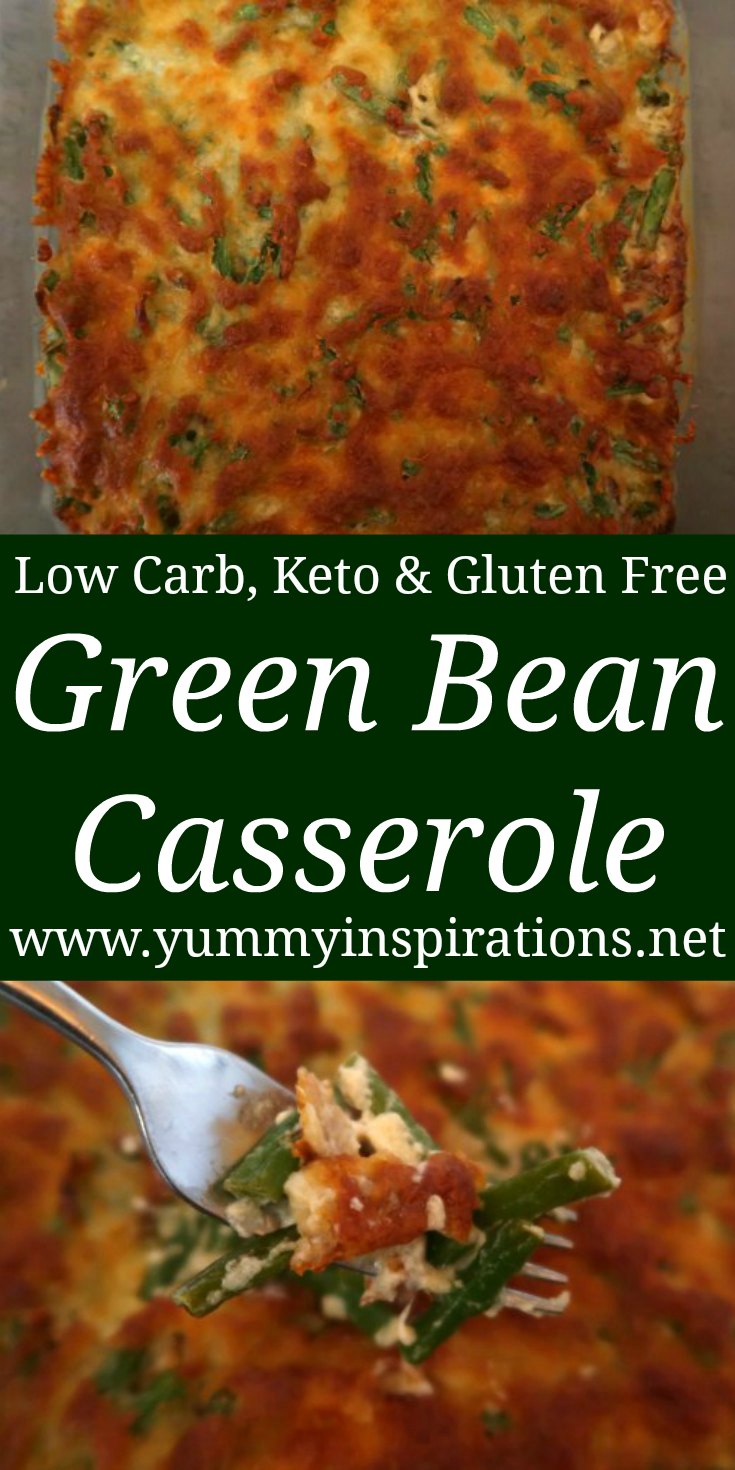 Recipe Video Tutorial
Here's the video where you can watch the easy side dish being prepared, step by step. Hit play below or click here to watch on YouTube.
More Easy Cheesy Side Dishes
Brussel Sprouts Gratin
Cauliflower Mashed Potatoes
Cheesy Broccoli Rice
Stuffed Mushrooms
Disclaimer – this post is meant for informational post only and should not be construed as medical advice. Please consult with your health professional before making any dietary changes.
Disclosure – this post contains affiliate links.
<!–
–>