Chocolate Magic Shell Recipe – How to make easy 2 ingredient homemade DIY ice cream topping with chocolate and coconut oil – with the video tutorial.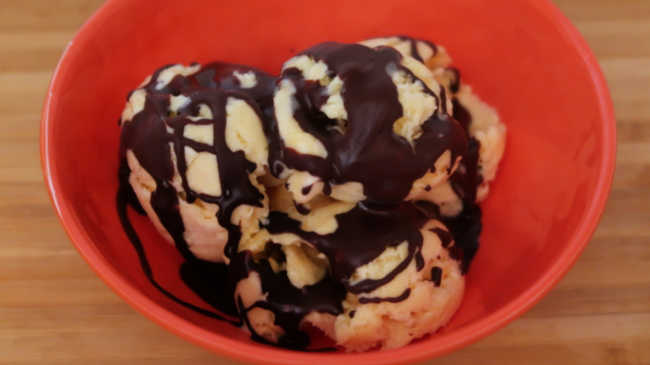 Chocolate Magic Shell Recipe
This chocolate magic shell recipe makes a quick and easy ice cream topping that's WAY better than the store bought version.
Coconut oil is the magic ingredient – it melts when slightly warmer than room temperature and hardens almost instantly when chilled – making it perfect to pour over ice cream and crack into.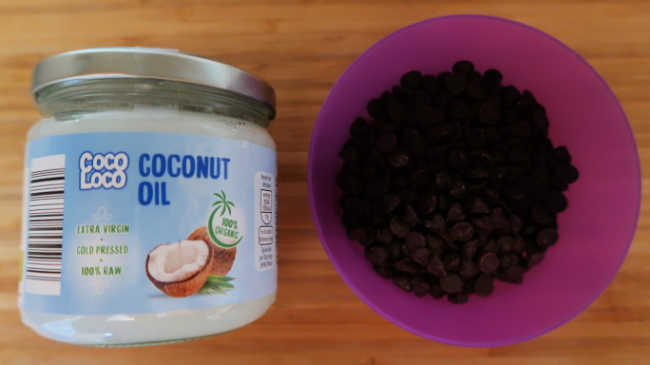 I like to use a bag of chocolate chips in this recipe because they are already weighed out, chopped and quick to melt.
You can really use any chocolate you like, adding in sugar or stevia if the chocolate you use is dark and you want to sweeten it.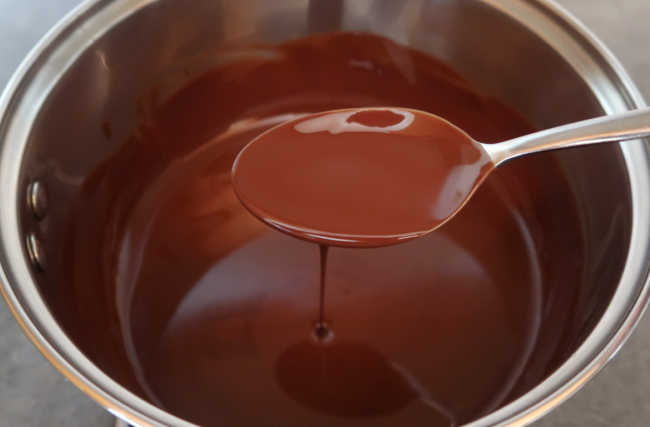 You can simply follow the recipe and use the 2 ingredients or you can adapt it to make a flavored chocolate ice cream topping by adding in:
1/4 to 1/2 teaspoon peppermint extract for chocolate mint flavor
1/4 to 1/2 teaspoon orange extract for chocolate orange flavor
1 to 2 tablespoons peanut butter for chocolate peanut butter flavor
1-2 teaspoons coffee for mocha flavor
You can enjoy the chocolate sweet treat with any ice cream you like, including no churn chocolate ice cream, no churn vanilla ice cream or creamy low carb vanilla ice cream.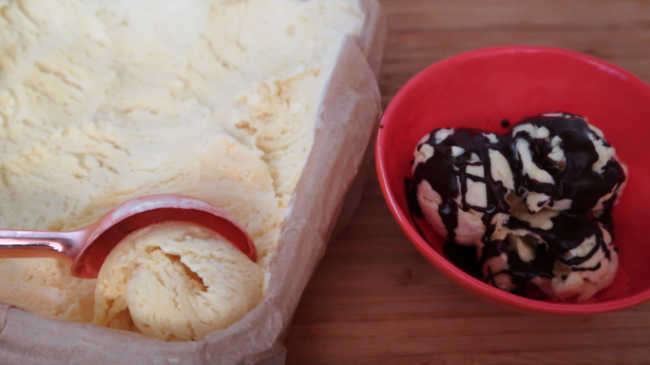 Chocolate Magic Shell Recipe
1 Tablespoon Coconut Oil
100g/3.5oz Chocolate
Melt the coconut oil and chocolate together, either in a microwave or on the stove top.
Once melted, set aside and serve out ice cream into a bowl or bowls.
Pour the topping over the ice cream, allow to set for about 30 seconds, then crack into it and enjoy.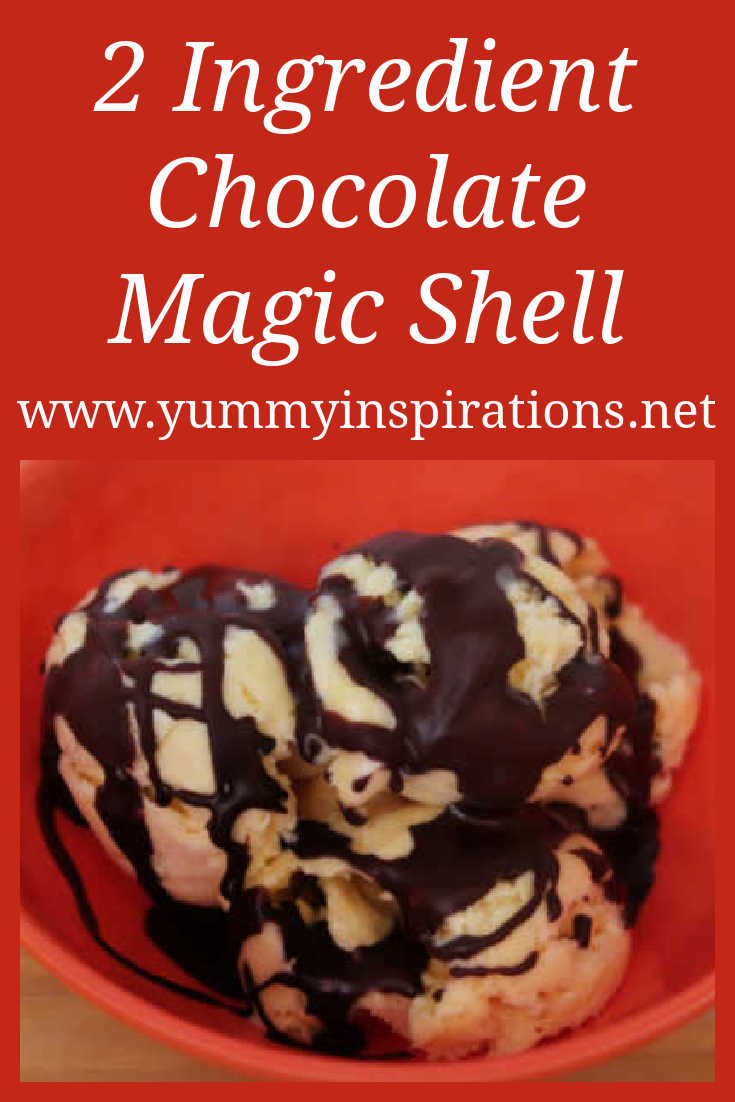 Recipe Video Tutorial
Here's the video where you can watch the easy sweet treat being prepared, step by step. Hit play below or click here to watch on YouTube.
More Easy Chocolate Desserts
Chocolate Orange Mousse
Easy 3 Ingredient Fudge
Gooey Chocolate Orange Cake
<!–
–>