Chocolate Orange Mousse Recipe – How to make the best easy 3 ingredient dark eggless mousse that's low carb, sugar free and keto friendly – with the video.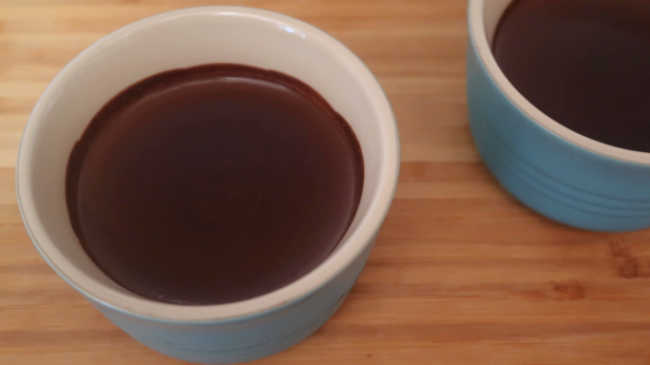 Chocolate Orange Mousse Recipe
This chocolate orange mousse recipe has only 3 ingredients and makes a decadent dark chocolate dessert.
In this recipe only the peel of the orange is used to infuse the cream with natural zesty orange flavor. You can also add in a half to a teaspoon of orange extract for a deeper orange flavor.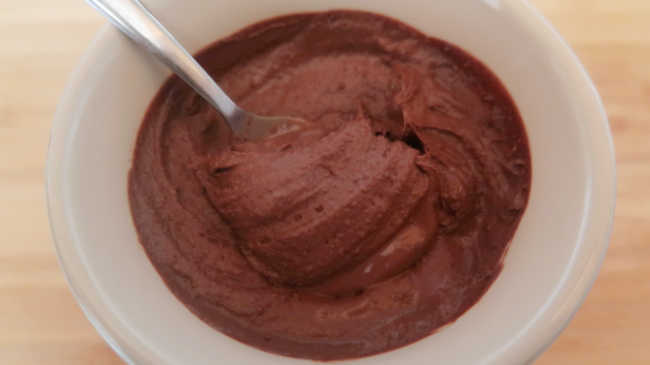 You can use any cream you like, it doesn't have to be whipping cream, just use whatever you have to hand.
For the chocolate, you can use whatever dark chocolate you like. If you're making a low carb, keto friendly mousse then make sure it's low in sugar and 85% plus. You can also add in stevia, sugar or your sweetener of choice to sweeten your mousse, to taste.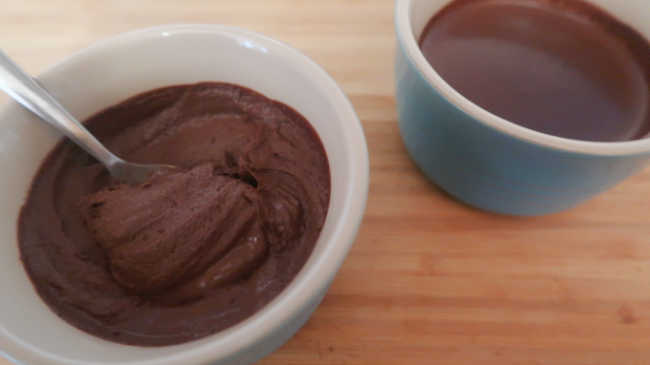 Chocolate Orange Mousse Recipe
125g/4.4oz Dark Chocolate
1 Cup Cream
1 Orange
Chop the chocolate and place it into a large bowl.
Place the cream into a small saucepan.
Using a vegetable peeler, carefully remove the peel from the orange and add it to the cream.
Place the cream and orange peel saucepan on the stove top over medium heat.
Heat until the cream starts to simmer, then remove from the heat.
Remove the orange peel from the cream and discard it.
Pour the orange infused cream over the chopped chocolate.
Stir until smooth and the chocolate has fully melted.
Allow to cool slightly, then pour into a serving dish or individual bowls.
Once completely cooled, place in the fridge for a few hours or overnight to thicken, then enjoy.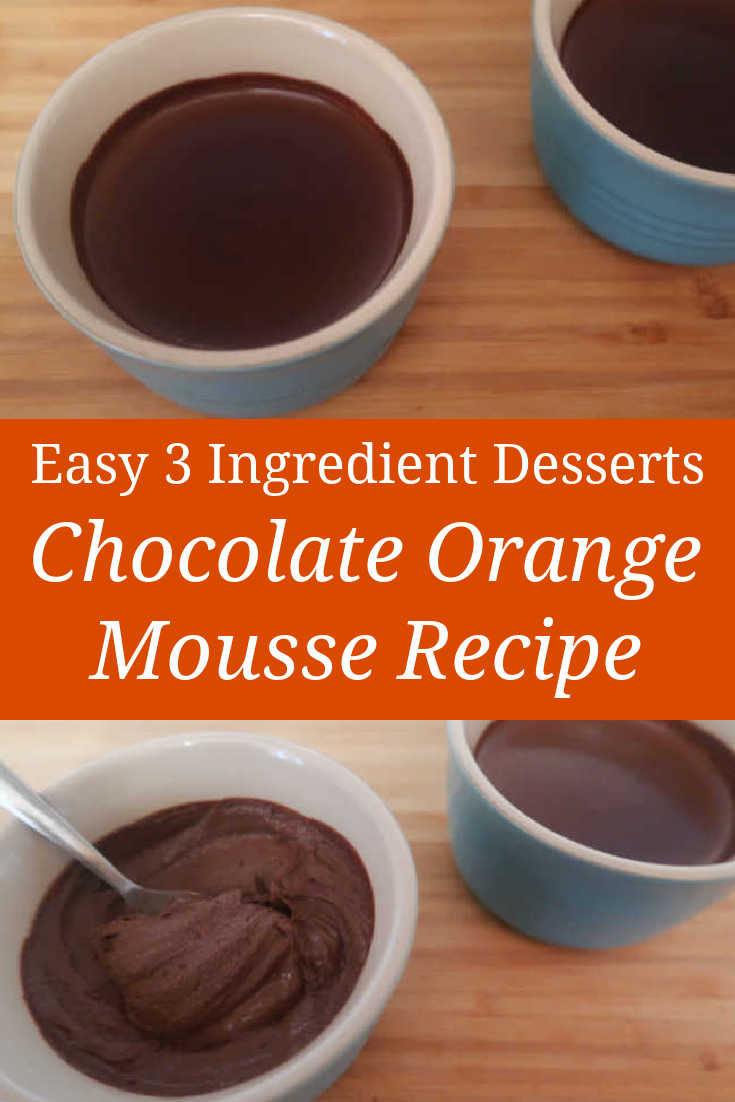 Recipe Video Tutorial
Here's the video where you can watch the easy recipe being prepared, step by step. Hit play below or click here to watch on YouTube.
More Easy Chocolate Desserts
Chocolate Panna Cotta
Easy Chocolate Truffles
Gooey Chocolate Pudding
<!–
–>