Dark Chocolate Chip Cookies Recipe – How to make an easy chocolate chip cookie baked treat with the video tutorial.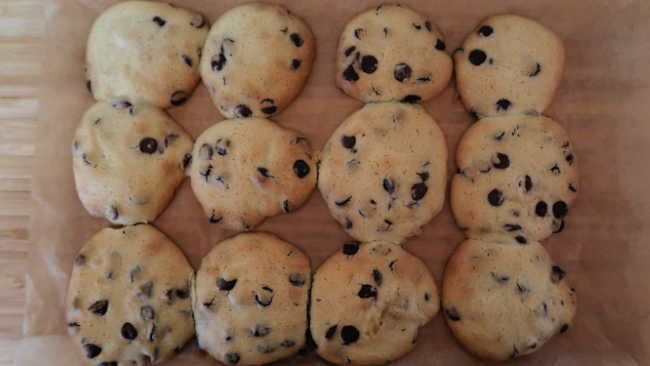 Dark Chocolate Chip Cookies Recipe
This Dark Chocolate Chip Cookies Recipe is my go to cookie that I make every couple of weeks. I've been making it for years and the family always gladly welcome to the cookie goodness.
These are dark, not overly sweet but still wonderfully indulgent cookies.
You can make these cookies gluten free by swapping the flour for a quarter of a cup of coconut flour instead.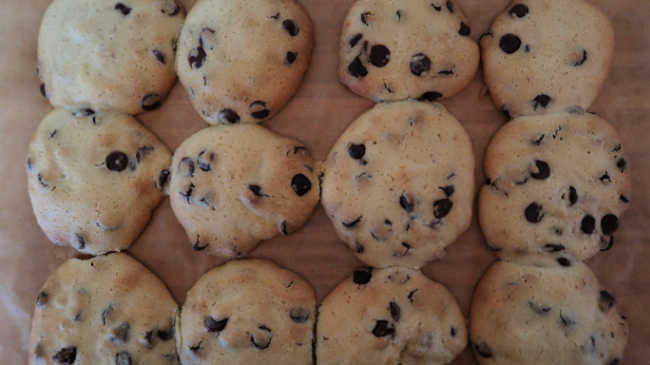 The cookies can be baked as soon as you've made the dough or pop the dough onto the baking tray and place in the fridge for about an hour to firm up before baking.
If you'd like to make them sweeter, just add more sugar, you could also swap the sugar for brown sugar for a more caramel like flavor.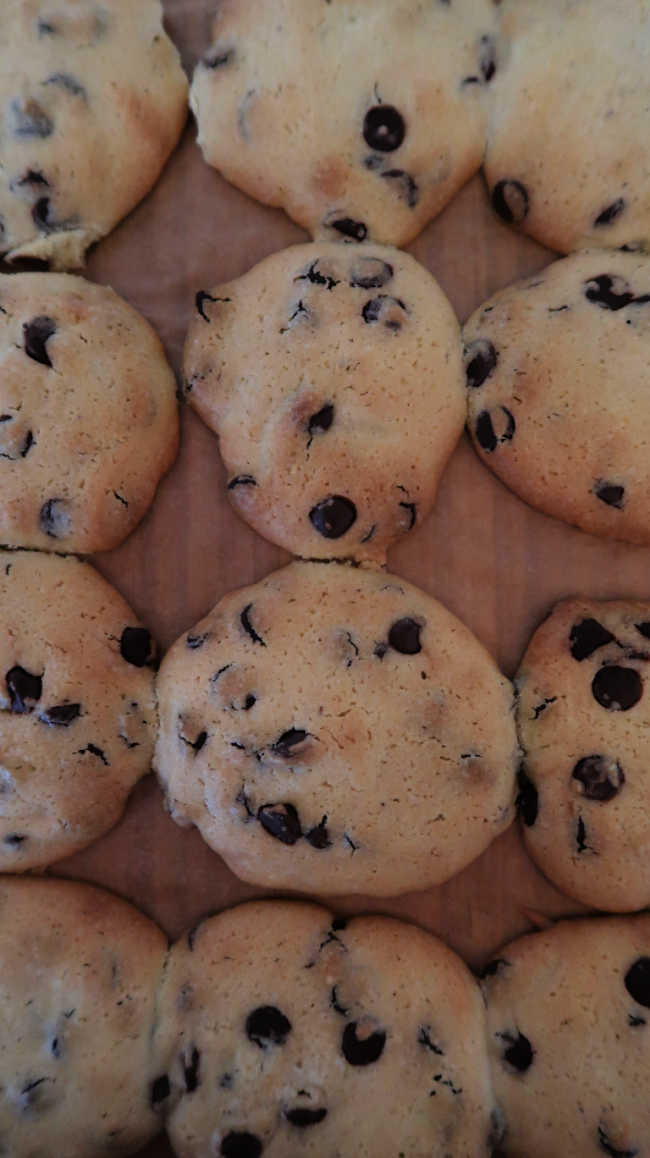 Dark Chocolate Chip Cookies Recipe
100g/3.5oz Unsalted Butter
1/3 to 1/2 Cup Sugar
1 teaspoon Vanilla
1 Egg
Pinch of Sea Salt
1 Cup Plain Flour
100g/3.5oz Dark Chocolate Chips
Preheat the oven to 180C/350F, get out a baking tray and line it with well greased baking paper.
Melt the butter over low heat. Once melted, pour into a large bowl and allow to cool slightly.
Once slightly cooled, mix through the sugar and vanilla.
Mix in the egg and salt.
Stir through the flour and then when just starting to combine together, fold through the chocolate chips until you have a cookie dough.
Place 1 tablespoon per cookie onto the prepared baking tray.
Move to the oven for 10-15 minutes or until slightly golden.
Allow to cool completely on the baking tray and then enjoy!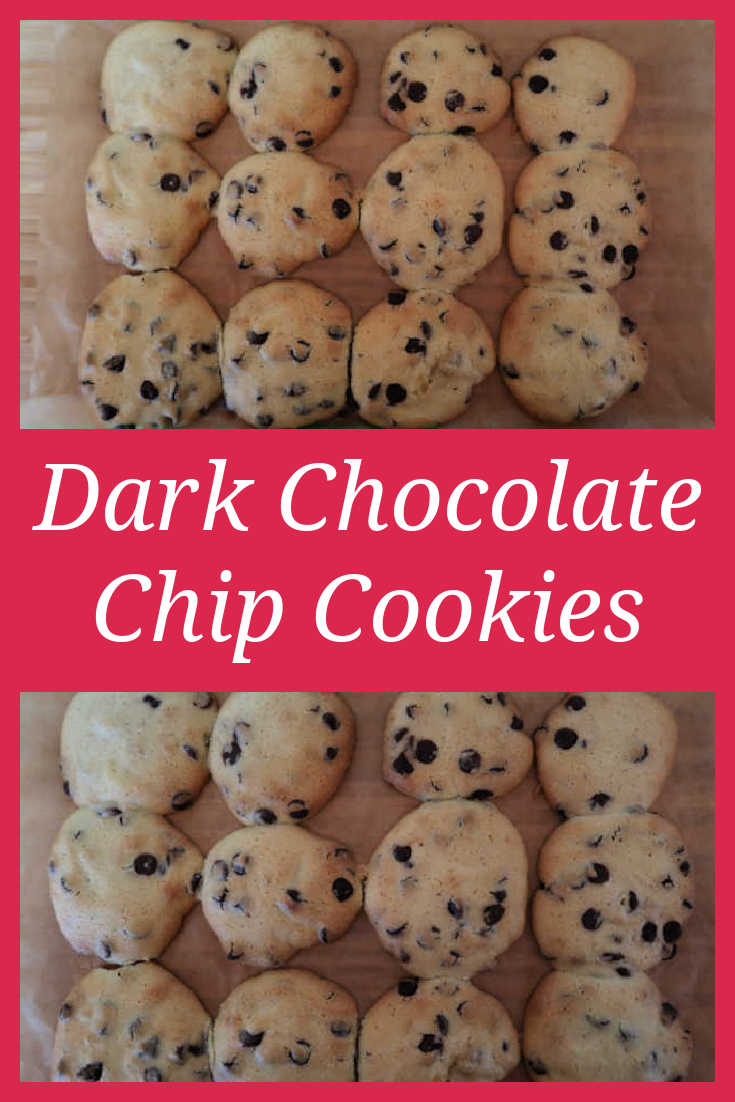 Recipe Video Tutorial
Here's the video where you can watch the cheesecake being prepared, step by step. Hit play below or click here to watch on YouTube.
More Easy Cookie Recipes
Gluten Free Date Cookies
No Bake Chocolate Peanut Butter Cookies
White Chocolate Chip Oatmeal Cookies
<!–
–>