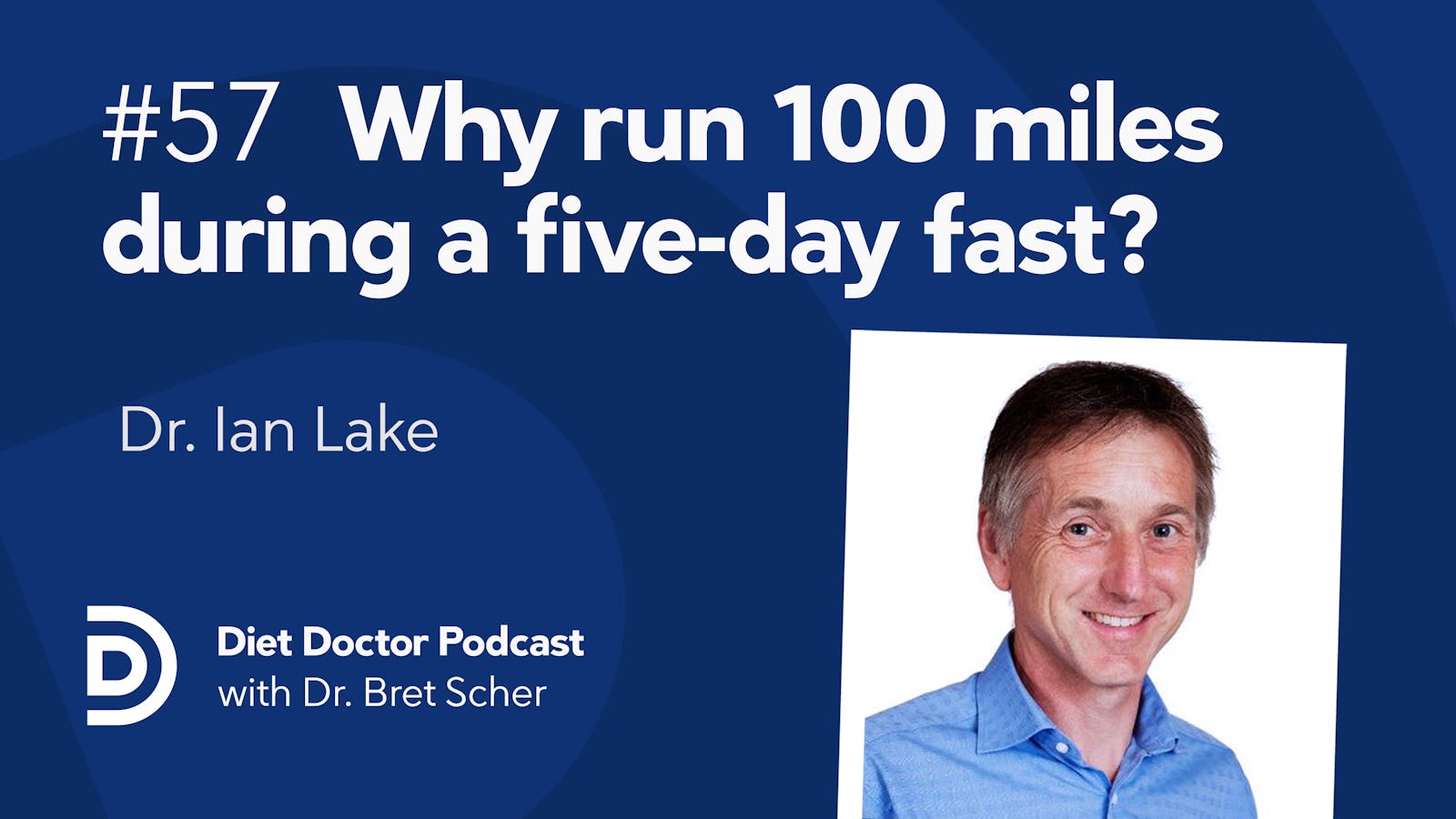 As a physician, Dr. Ian Lake broke free of dietary guidelines to treat his own type 1 diabetes and prove he could do better than standard care with a low-carb approach. Now he wants to spread that message to his patients and to all other physicians.
His key point is about the safety of low carb and fasting. Lake believes that we don't need carbs for energy and that fasting is not the same as starvation. To prove it, he organized and completed the Zero Five 100 project. Zero calories. Five days. 100 miles.
Eight people started and safely completed this remarkable, well-planned journey. Through the process, Dr. Lake collected valuable data to help us understand the physiology of fasting and low carb and how it applies not only to those with type 1 diabetes but to all of us.
Will it be enough to change the paradigm of blood sugar management? That remains to be seen. But it's an amazing start!
Thanks for reading,
Bret Scher, MD FACC
As a member you have access to the podcasts as soon as they are published. <a href="https://www.dietdoctor.com/new-member/podcast" title="Start your free trial now!" class="dd-member-signup dd-member-signup-podcast">Start your free trial now! Check all of our podcast episodes here.
Table of contents

2:35 Welcome, Dr. Ian Lake
5:07 Dr. Lake's way of dealing with type 1 diabetes (T1D)
8:34 Following the blood sugar level from the guideline
11:20 Resistance on treating T1D patients with keto
17:30 Dr. Lake's exercise background
21:06 Some precautions with insulin injection
23:55 The motivation behind The Zero Five 100 project
29:40 Responding to some pushbacks about the project
34:19 Experience on participating in the project
37:02 How it got easier as Ian progressed in the run
40:59 Low glucose level on a keto diet
43:21 Other findings about the project
44:57 Dr. Lake on proving keto is safe for T1D
47:01 Pushback from doctors despite the positive result
50:50 Where to learn more about Dr. Lake and the project

About the video
Virtual podcast recorded and published in October 2020.
Host: Dr. Bret Scher
Producer: Hari Dewang
Spread the word
Do you enjoy the Diet Doctor Podcast? Consider helping others find it, by leaving a review on iTunes.