Easy Candied Walnuts Recipe – How to make low carb, keto, sugar free cinnamon roasted walnuts with egg white and no sugar – with the video tutorial.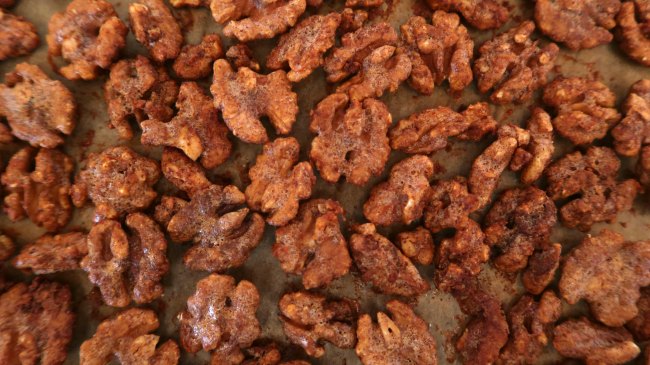 Easy Candied Walnuts
These easy candied walnuts make a sweet low carb, keto friendly sweet treat to make all through the year – especially during the holiday season.
This makes a sweet snack that you can enjoy by the handful or you can use it as a topping for seasonal salads.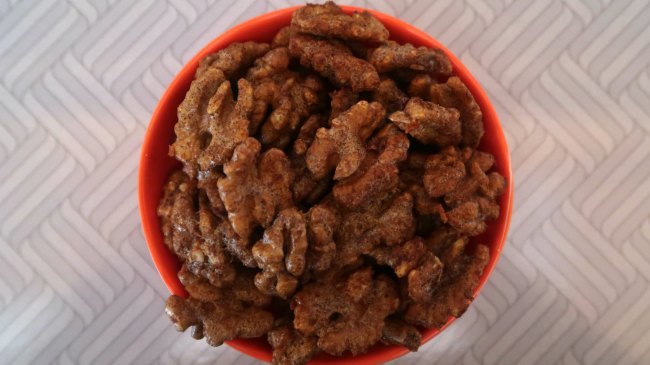 How To Make Keto Candied Walnuts
These candies walnuts are super simple to prepare. Simply whisk together an egg white, stevia, vanilla, salt and cinnamon until well combined.
Then, stir walnuts through the sweet batter and bake in the oven until crisp and golden.
To ensure the walnuts are low carb and keto friendly, I have used stevia for sweetness. You can feel free to substitute with any sweetener or sugar of choice, depending on your tastes and dietary requirements.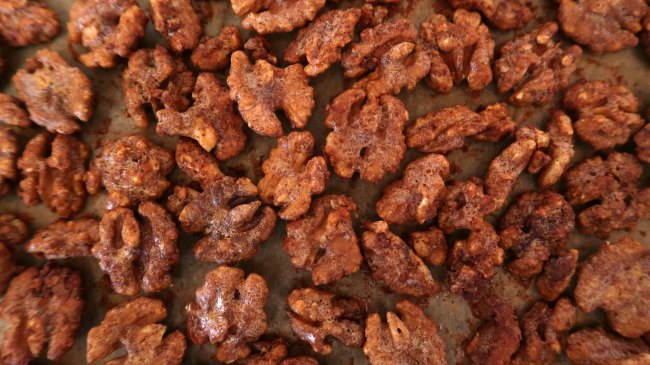 Easy Candied Walnuts Recipe
1 Egg White
2 Tablespoons Stevia
1 teaspoon Vanilla Extract
Pinh of Salt
1/2 to 1 teaspoon Ground Cinnamon
200g/7 ounces Walnuts
Preheat the oven to 120C/250F and line a baking tray with well greased baking paper.
Pour the egg white into a mixing bowl.
Whisk the egg white until frothy and foamy.
Add the stevia and vanilla and mix until fully incorporated.
Add the salt and cinnamon and whisk through.
Pour in the walnuts and stir to fully coat the nuts in the egg batter.
Place the walnuts onto the prepared baking tray, flatten down so that they bake evenly and move to the preheated oven.
Cook for 15 minutes, remove from the oven, toss the walnuts and return to the oven for 15 minutes.
Remove from the oven again, toss the walnuts and place back into the oven for a final 15 minutes or until golden and crisp to your liking.
Once done to your liking, remove from the oven and allow to cool completely, then enjoy.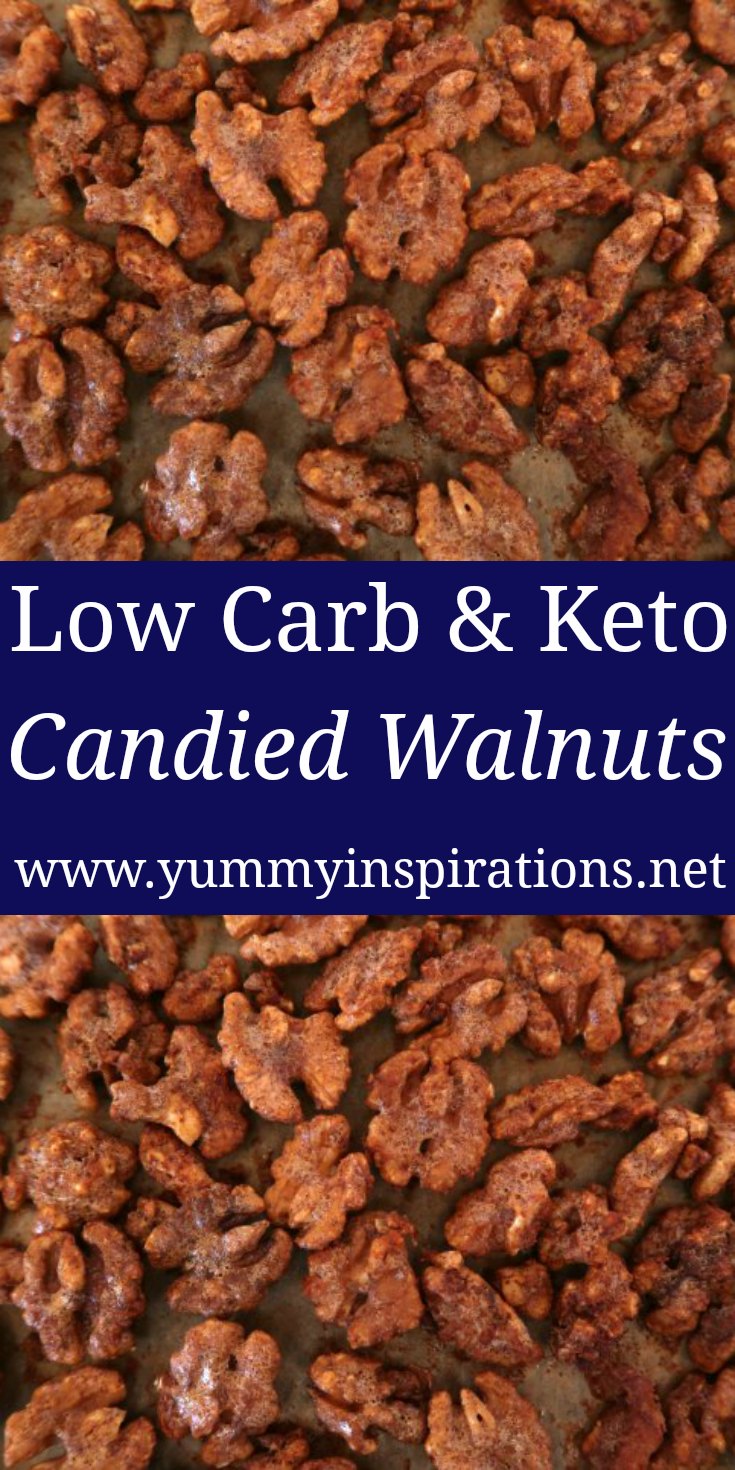 Recipe Video Tutorial
Here's the video where you can watch the easy sweet treat being prepared, step by step. Hit play below or click here to watch on YouTube.
More Easy Keto Desserts
Goats Cheese Cheesecake
Keto Cheese Platter Ideas
Mascarpone Panna Cotta
Disclaimer – this post is meant for informational post only and should not be construed as medical advice. Please consult with your health professional before making any dietary changes.
Disclosure – this post contains affiliate links.
<!–
–>