Easy Chocolate Truffles Recipe – How to make the best ever homemade low carb, keto, sugar free dark chocolate truffle dessert recipe with only 3 ingredients. With the full video tutorial.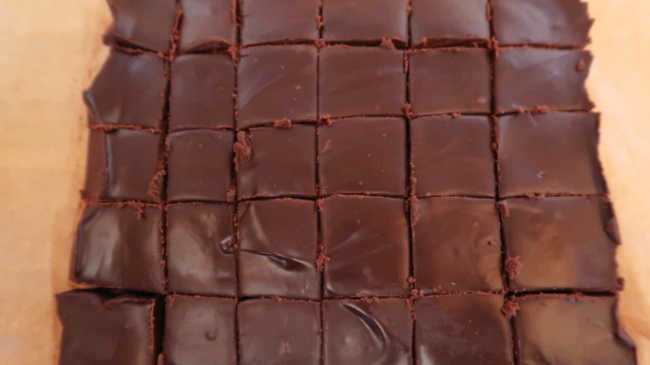 Easy Chocolate Truffles Recipe
These easy chocolate truffles really are the best method for making the decadent dessert.
Instead of having to go though the effort of rolling truffles, you simply pour the truffle mixture into a square baking tin, let them set in the fridge and then cut them into neat, bite sized squares.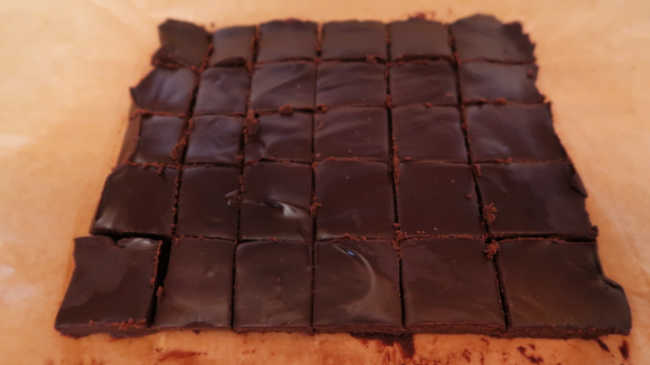 You only need 3 ingredients to make these truffles:
Dark Chocolate – you can use any dark chocolate you like, if you'd like them to be low carb, keto and sugar free just make sure the chocolate is 85%+ and low in sugars and carbs.
Butter – I like to use salted butter for the perfectly balanced truffles, as salt brings out the sweetness and gives the truffles a mouthwatering flavor.
Cream – use any cream you'd like to in the truffles.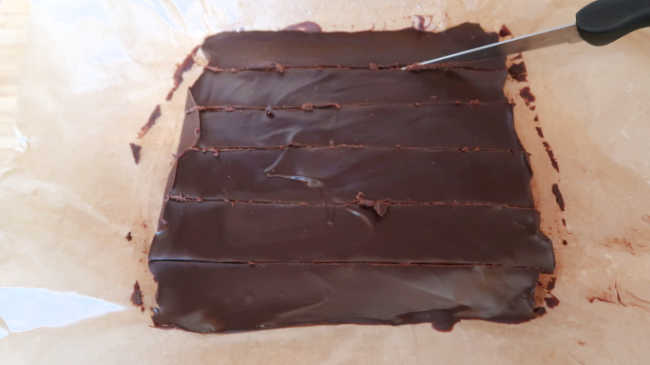 You could also add in other ingredients to flavor or dust your truffles with:
Cocoa Powder
Vanilla
Salt
Coconut
Grated Chocolate
Orange Flavor
Mint Flavor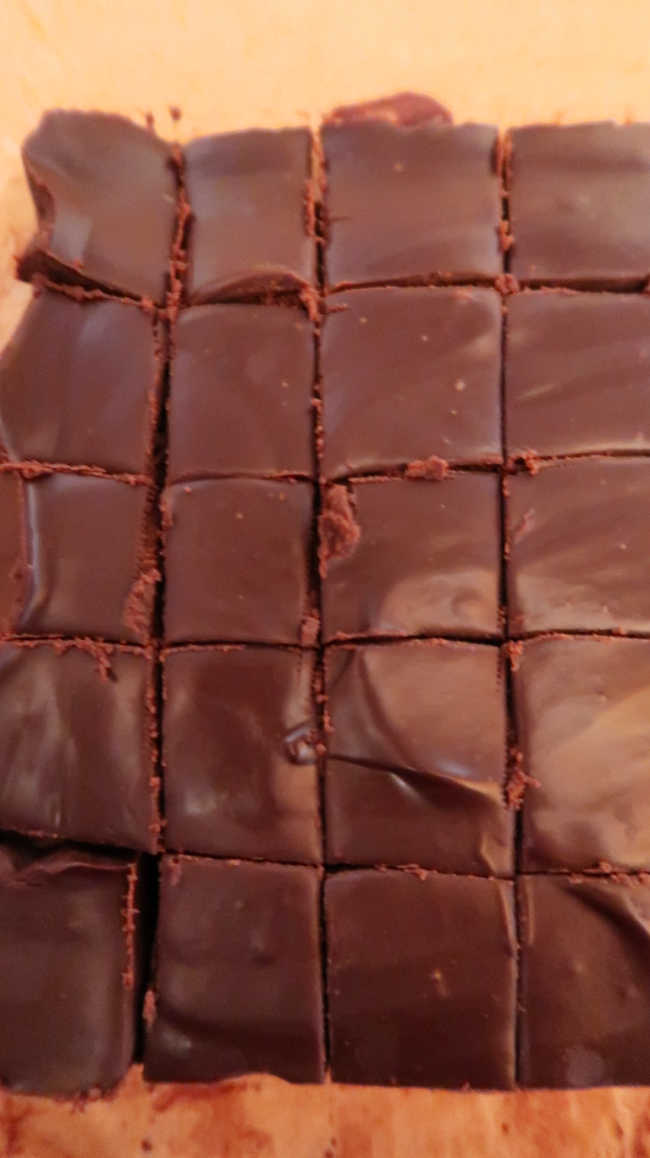 Easy Chocolate Truffles Recipe
250g/8.8oz Dark Chocolate
3/4 Cup Cream
1 Tablespoon Butter
Line a square dish or baking tin with well greased baking paper.
Chop the chocolate and place it into a large bowl.
Pour the cream into a small saucepan and add the butter.
Place the saucepan on the stove top over medium to high heat.
Melt the butter and bring the cream up to a simmer.
As soon as the cream is simmering, remove from the heat.
Pour the heated cream and melted butter over the bowl of chocolate.
Stir continuously until the chocolate has completely melted, you could use a stick blender to quickly blend the ingredients together smoothly.
Once the truffle mixture is smooth and glossy, pout it into the prepared square dish.
Allow to cool then place into the fridge to cool completely and harden.
Remove from the fridge and cut into squares, store in the fridge and enjoy.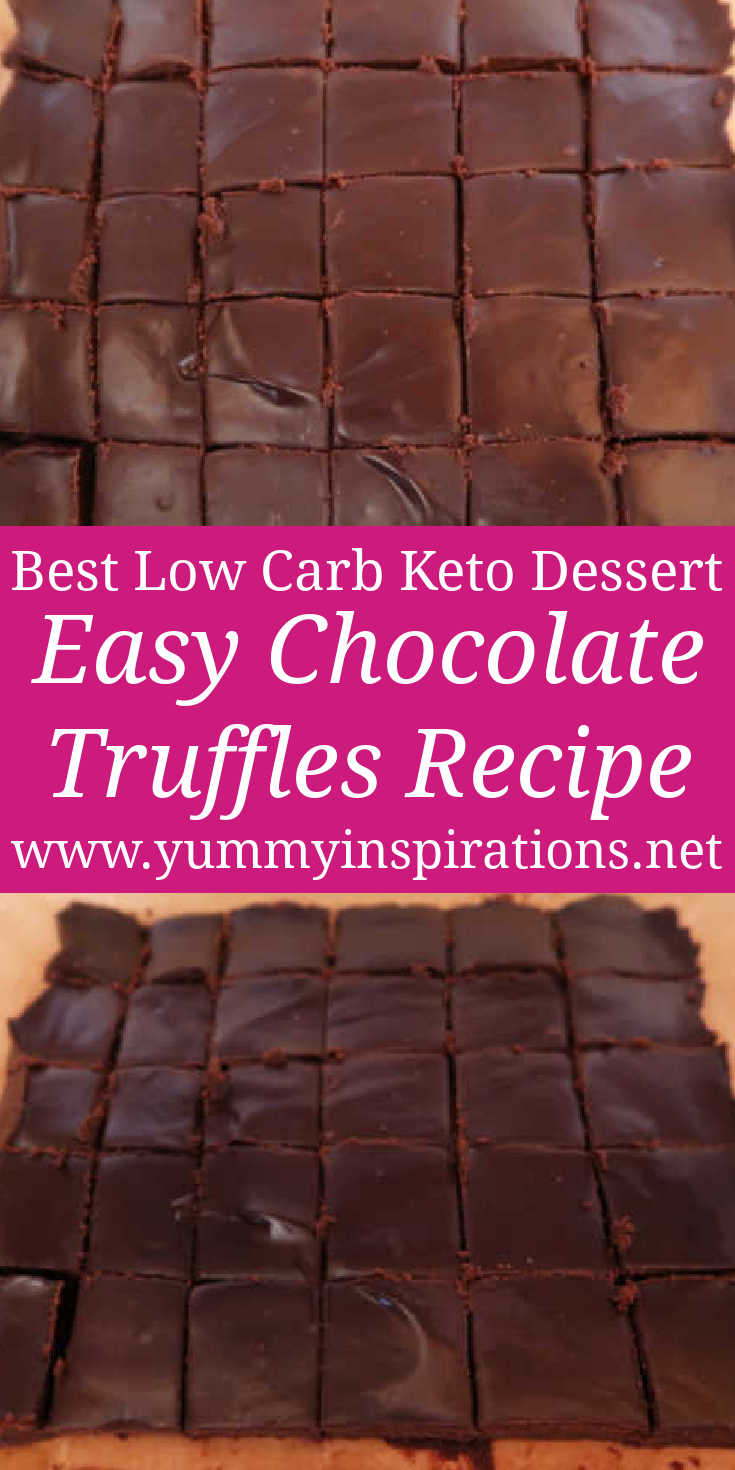 Recipe Video Tutorial
Here's the video where you can watch the easy recipe being prepared, step by step. Hit play below or click here to watch on YouTube.
More Easy Chocolate Desserts
Gooey Chocolate Pudding
Low Carb Chocolate Mousse
No Bake Chocolate Peanut Butter Cookies
Subscribe to receive the FREE weekly newsletter, packed full of easy recipes and food inspiration plus exclusive, subscriber only content. Click here to Subscribe by Email.
Disclaimer – this post is meant for informational post only and should not be construed as medical advice. Please consult with your health professional before making any dietary changes.
Disclosure – this post contains affiliate links.
<!–
–>