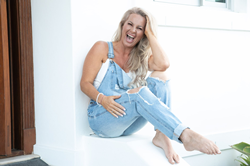 A morning routine does not come naturally. It happens through self-awareness and diligent practice.
BRISBANE, Australia (PRWEB) July 12, 2021
Amongst recent lifestyle trends, morning routines have found their place at the top of the list, being shared on social media and Youtube as a way to transform one's life for the better. Leisa Nadler, Trauma Release Practitioner, Reiki Master Teacher, and #1 Best Selling Author, gives her expert take on morning routines, why they are so important, and how to create sustainable and intentional morning routines you can continue to practice for years to come.
"How you choose to start your day will define how things will play out for the rest of the day, energetically and emotionally," says Leisa.
Leisa believes that a morning routine finds its moment of glory on the days when we are facing low motivation, energy and need a higher purpose to get us out of bed.
"It's almost like we are allowing the routine to take the reigns for a little while and guide us with its divine openness to shift what is not serving us. Our routines are strong beliefs that we commit to, even on the days of struggle. When carrying out the morning routine, our mind and body settle and we slowly find inner calm, freedom, and joy to move forward," she adds.
How do we navigate this new, somewhat alien, habit, routine, ritual if it is not what we are used to doing at all? Leisa shares her personal story and how morning routines have transformed her life.
"For me, it did not come naturally, at first. For over 40 years of my life, I could not hold a constructive conversation until I had a few cups of coffee and my morning dose of cigarettes," she says.
Leisa knew that her routine, many years ago, was not setting her up for success. "I worked in bars and nightclubs all through my earlier years. My daily routine was to close the club at midnight and then enjoy the bar party with my colleagues till about 4 AM. I had created a life of inner struggle and bad habits that was reflecting in my health, both mentally and physically," Leisa continued.
So, how does a morning routine help change our life from feeling demotivated and lacking purpose to being vibrant and excited to start new things?
As a Trauma Release Practitioner, Leisa now uses morning routines as a way to help women from all walks of life find self-love, happiness and purpose in their life again. "When I finally decided things had to change, I discovered morning routines. But as I said, it did not come naturally, at first. It comes slowly, by tuning into our body, meeting it where it's at, and performing our morning habits as best as we can while remembering to celebrate our efforts, every single day. By creating healthy habits they take on a life of their own. The inner and outer selection is soul memorising and magnetic vibrational joy," she explains.
Leisa embraced morning routines with a simple trick that she has also been using with clients over the past years. Instead of "morning routine", she flips the text to "Rituals To Rise"
"The importance of language use when speaking to ourselves becomes apparent in this case: why did I change "routine" to "ritual"? When addressing my routine as a "ritual", I have successfully moved it into a self-love need, instead of an obligation. Thus, I have created something positive, rewarding, and purposeful," she shares.
Indeed, the word "routine" may feel like work. On the other hand, a "ritual" honors and feeds the mind and body what it needs. Rituals make an impact and allow for a deeper internal shift in the mindset. One that acknowledges, to our very core, how critical these morning habits will be for our health and happiness.
Leisa advises seeing morning rituals as "non-negotiables" – habits that help serve others and oneself, every day, with intention.
Get up between 4:30 am-5 am whenever the body naturally wakes you
Pranayama Breathwork/Tibetan Rites
Meditate (sometimes guided/sometimes stillness)
Journal/Gratitudes (min 15 minutes)
Read my personal script of manifesting, visualize it into reality
Move the body in flow and where it wants to go
Go for a walk into mother nature 45 minutes – one hour or do a HIIT class or weights
Leisa offers some tips on how to create a morning routine you can sustain for the long run:
Tip #1:

Start slowly and build your way through it. Morning routines takes time to construct what works best. Every day is different and we must honour that. It can take up to 3 hours when spending time tuning into your spirituality and meditation, but start with 10 minutes and build your way up.
Tip #2

Tune into your body and listen to your intuition. What is it trying to communicate with you? What are her or his needs right now?
Tip #3

Embrace the practice and complete your rituals with pure joy. Even if you don't feel like it, especially then! It will get you into a version of yourself where you have clarity and can give back to others, and yourself. It grounds and balances you every day to your ultimate best self.
"Morning routines allow you to step into the truer, more powerful version of yourself. The beautiful vibrant loving soul you were born to embody is waiting for you on the other side", Leisa says.
About Leisa Nadler

Leisa is an Activator, Soul Alchemist, Trauma Release Practitioner, Light Language Facilitator, Reiki Master Teacher and a No 1 Bestselling Author. She was born in the land of the long white cloud, beautiful New Zealand. She now lives in Queensland, Australia with her husband. With a combination of her piercing insights, she expertly drafts new cognitive, neural, and cathartic pathways, bringing undetected areas to the light into life. Her chemistry of light work and intuitive sacred healing arts provide the magic for dissolving old non-serving beliefs systems and archaic methods and forging a way for you to establish and embody all that is new and nourishing, encouraging and supportive. Over the past decades, she has helped hundreds of women all over the world find more joy, happiness and peace.
You can find out more about Leisa on her website https://www.leisanadler.com/