Goat Cheese Cheesecake Recipe – Easy Low Carb, Keto & Gluten Free Goat's Cheese Dessert idea with the video.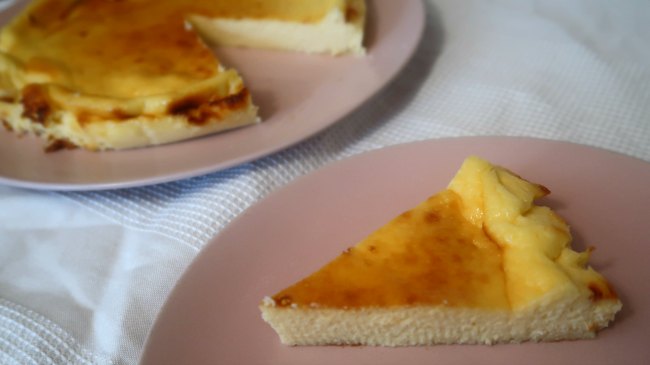 Goat Cheese Cheesecake
This goat cheese cheesecake makes a light low carb dessert that's wonderfully simple to prepare.
All you do is pop all of the ingredients into a bowl, whisk to a cheesecake batter and bake until golden.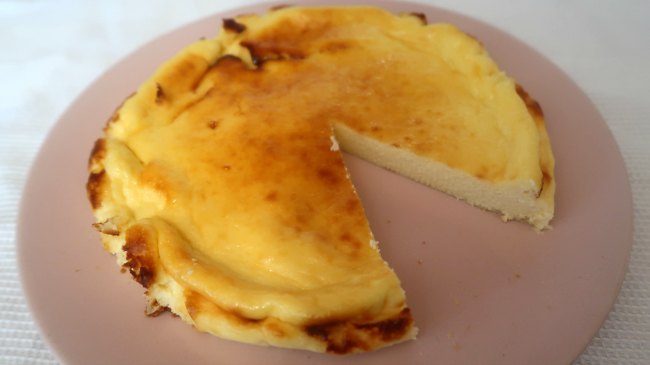 If you'd like to create a lemon flavored cheesecake, then add in the zest and juice from half to a whole lemon to the batter.
In this instance I've used creme fraiche, which is a creamy sour cream alternative that works beautifully in this cheesecake. If you can't get hold of it, then feel free to use sour cream instead.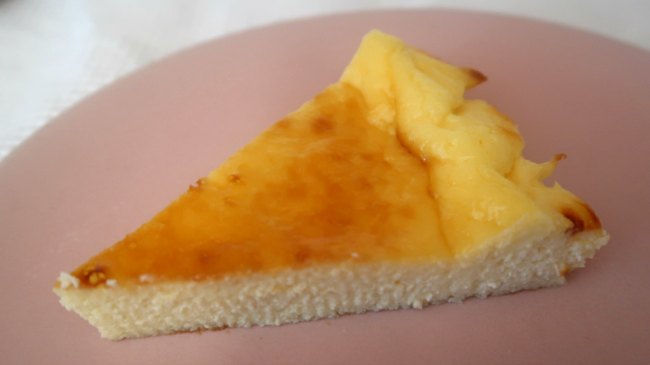 Use 1/3 to 1/2 a cup of stevia, or your sweetener or choice, depending on how sweet you'd like your cheesecake to be.
You can enjoy the cheesecake as it is, but I enjoy a slice topped with homemade chia jam.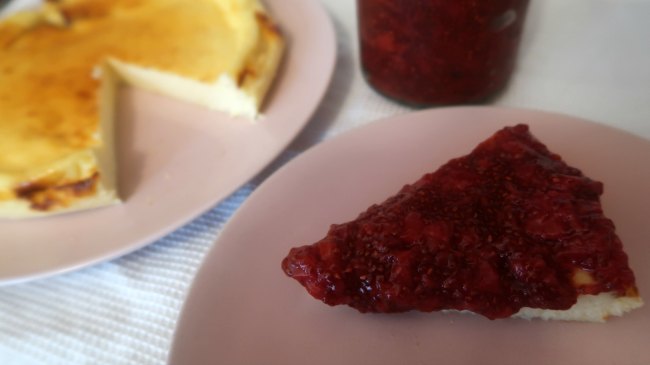 Goat Cheese Cheesecake Recipe
300g/11oz Goat Cheese
1/3 to 1/2 Cup Stevia
1 teaspoon Vanilla Extract
3 Eggs
1/2 Cup Sour Cream or Creme Fraiche
Preheat the oven to 180C/350F and line a round baking tin with well greased baking paper.
Add all of the ingredients to a large bowl.
Using electric beaters, whisk the ingredients together until you have a creamy cheesecake batter.
Pour the cheesecake into the prepared baking tin.
Place into the preheated oven for 30 to 40 minutes or until golden and cooked through.
Remove from the oven, allow to cool and then move to the fridge to set and chill completely.
Serve from the fridge as is or topped with berries or homemade chia jam.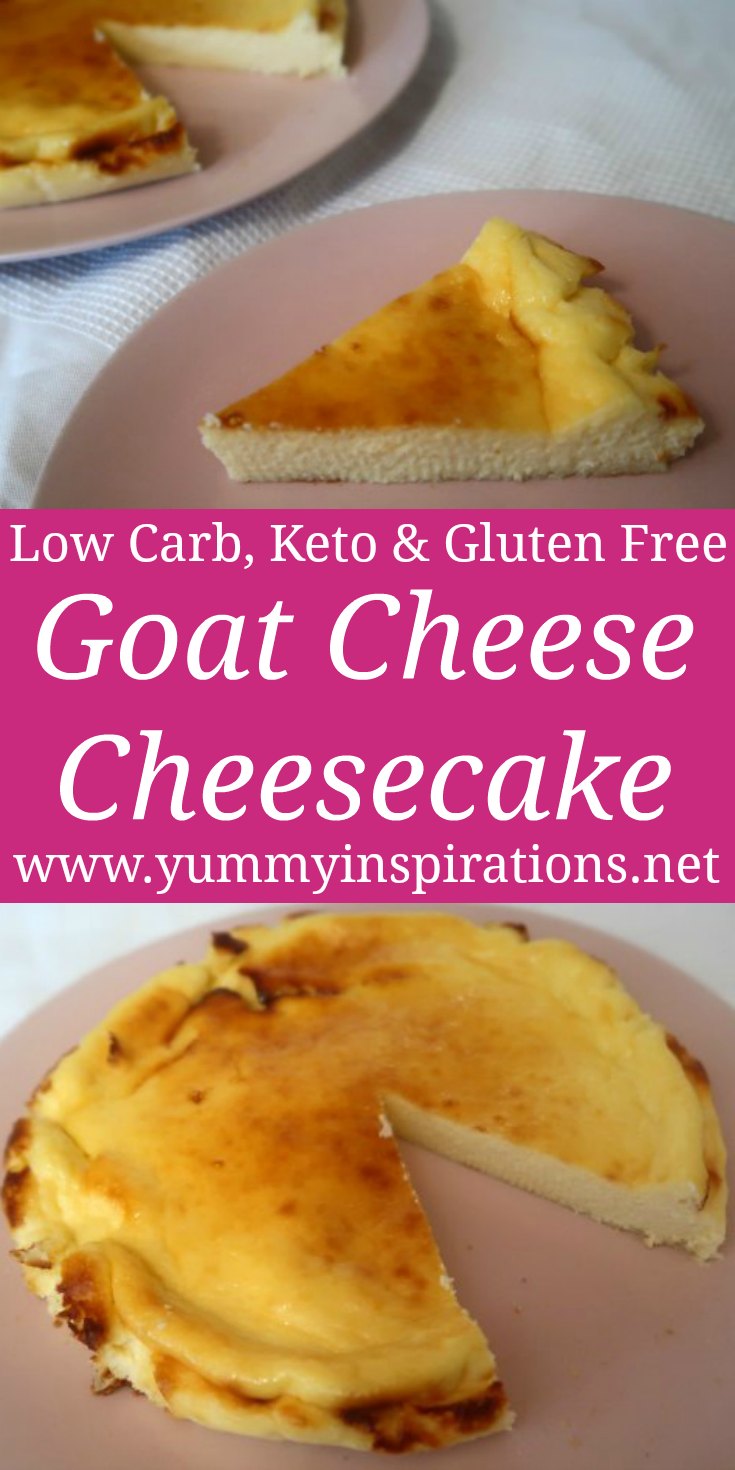 Recipe Video Tutorial
Here's the video where you can watch the cheesecake being prepared, step by step. Hit play below or click here to watch on YouTube.
More Easy Keto Desserts
Low Carb Chocolate Mousse
Tiramisu Mousse
Whipped Chocolate Drink
Disclaimer – this post is meant for informational post only and should not be construed as medical advice. Please consult with your health professional before making any dietary changes.
Disclosure – this post contains affiliate links.