This is a recipe I included in Near & Far in 2015 inspired by a trip to Italy a few years prior to that. It's arguably the best way I know to cook beans, a version of the much-loved Tuscan bean recipe – fagioli al fiasco. And it's the method I always return to. Traditionally, beans were baked overnight in a Chianti bottle placed near the embers of that night's fire. While not exactly authentic (no fire here), I do a riff on the general idea, using a low-temperature oven and enamel-lined pot. The technique couldn't be simpler and if you want to know how to cook beans that are beautifully luxe, tender, and creamy this is the recipe to try.
What kind of Beans to Buy?
The beans pictured here are Rancho Gordo cranberry beans. Velvety and thin-skinned they are an absolute dream to cook with. You can also use cannellini or cassoulet beans. I mean, in all honestly, most beans cooked this way are going to be wonderful. The main thing I would pay attention to is source. Buy beans from a place that has good turnover, or from a farmer or company you know and trust. Buying beans that have been sitting around or stored for years can be a problem. The beans stay tough, etc.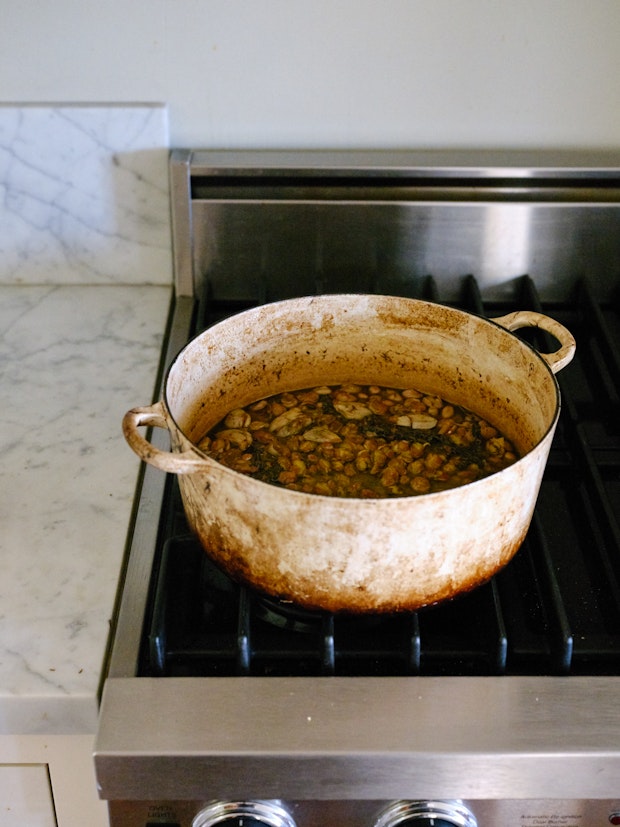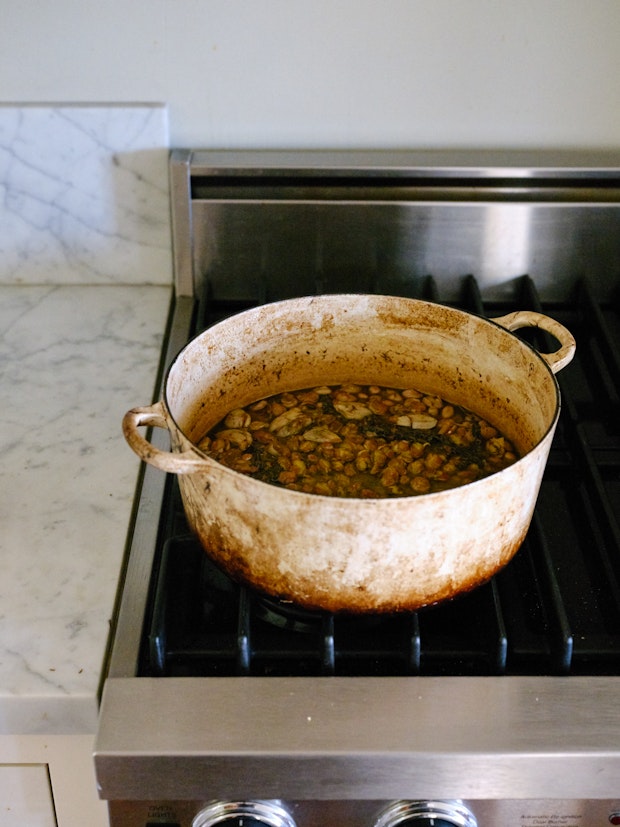 The Magic of Bean Broth
The key to these beans is their simplicity. It's one of those occasions where you just really need to keep it basic. Use good beans, good garlic, and good olive oil. The gentle, steady heat of your oven will coax the handful of ingredients into a beautiful, brothy pot of beans. Keep in mind, the bean broth is special in its own right, and I love to sip it straight from the pot. It's freckled with chile flakes and dotted with olive oil and you should savor every tablespoon of it. The bean broth here is somehow exponentially better than when I cook beans on the stovetop.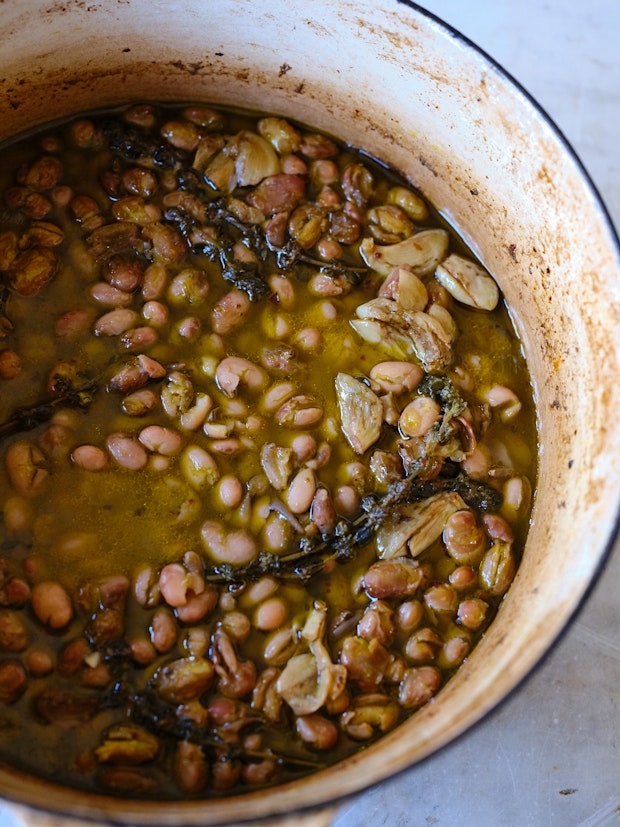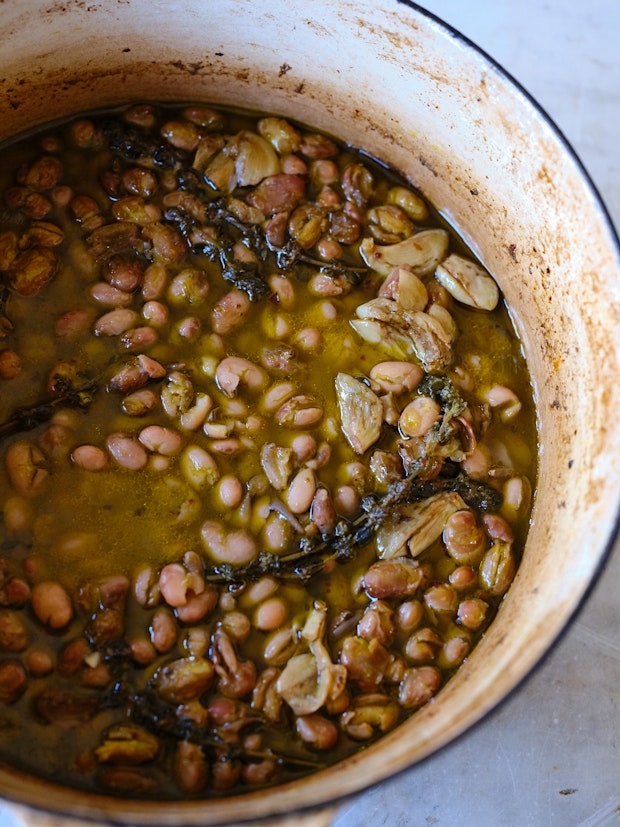 Ideas Related to Serving Beans
You can enjoy these beans on their own, use them to top bruschetta, or ladle them over pasta. We had them for lunch this afternoon on top of fresh-off-the-comal masa tortillas that had been slathered with avocado and a smear of a Cali-style chermoula sauce. In fact, that's what we've had for lunch the past three days. Laugh/cry.
Leftovers! I used the last of this pot of beans in an impromptu casserole by tossing 2/3 beans (and broth) with 1/3 leftover short pasta and a bit of torn mozzarella in an 8×8-inch baking dish. Top with a bit more cheese, lemon zest, scallions, and lots of herby bread crumbs. Bake, covered for 35 minutes or until bubbly and hot. So good! It was just right served alongside asparagus and a simple salad.

If you're interested in an Instant Pot version of this recipe, I've got you. And if you're looking for other basic, pantry-friendly recipes, have a look at the rice recipes (particularly this green rice), or these pasta recipes (this pasta with creamy crushed walnut sauce is quite popular rn). There are also a lot of bean recipes in the archives, don't miss this simple farro & bean stew, this carrot, dill & white bean salad, and ribollita is always a crowd-pleaser. If you're interested in seeing me cook these, I'm going to post the video here (under the Cooking III highlights). Please enjoy!