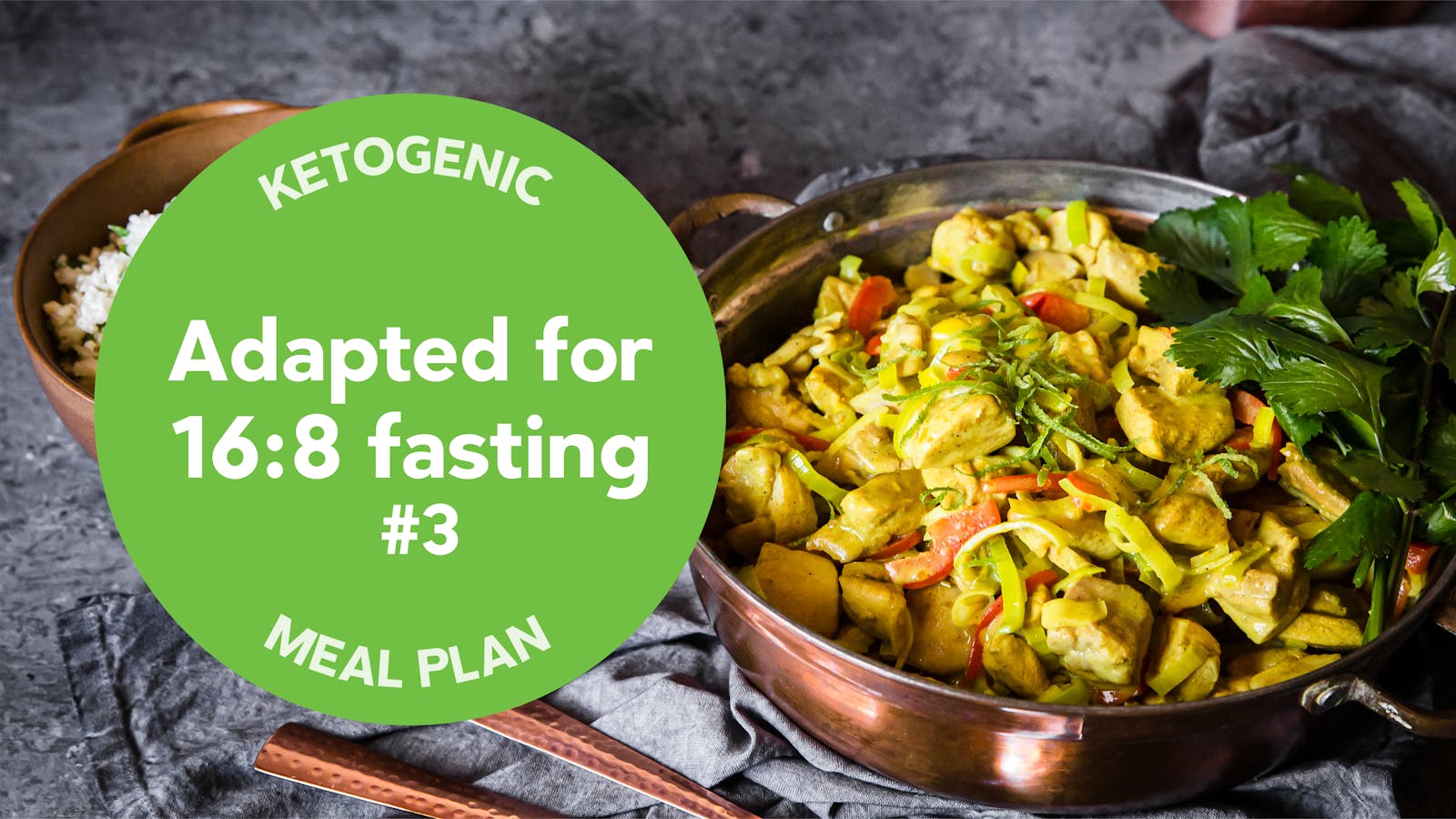 Have you tried intermittent fasting? Do you incorporate this practice into your keto lifestyle? If you answered "yes" to either of these questions, this week's meal plan is sure to streamline your routine.
You'll enjoy fresh, flavorful meals, including coconut curry chicken, Kristie's chicken Philly cheesesteak casserole, the keto cheeseburger salad — and more.
There's no need to worry about your carb limits with this plan. It'll keep you below 17 grams of net carbs per day.
And remember, with this lineup of meal prep dishes, you can feel free to adjust, change, or skip any recipe. It's completely up to you!
Would you like to know more about fasting? Explore our guides to intermittent fasting.
More meals ideas
Looking for more recipes? We now have 166 low-carb meal plans available – including ones that are keto-approved, quick & easy, budget-friendly, vegetarian compliant, as well as, Team DD favorites. With so many options, there's no reason you should have to feel bored while eating keto.