Keto Friendly Foods List – 30 of the best low carb ketogenic diet friendly food options to put on your grocery shopping list and include in your keto meal plan.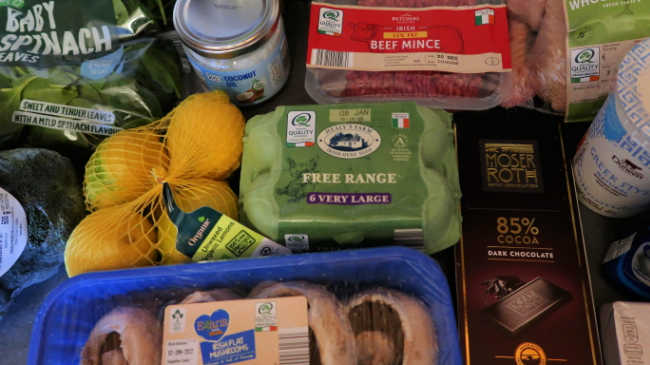 Keto Friendly Foods List
This keto friendly foods list will give you ideas for 30 foods low in net carbs and high in healthy fats which are perfect for a low-carb diet like the ketogenic diet.
I've been on and off (and back on) the keto diet over the past 5 years and have personally enjoyed tremendous weight loss and other health benefits while enjoying a variety of the best keto foods.
Important Note – Be sure to consult with a Doctor or your chosen health professional before beginning a diet like the Keto diet, to be sure that you're in the best possible health and stay that way.
Healthy Fats
The majority of a low carb diet is made up of healthy fats including plenty of monounsaturated fats which have numerous health benefits. (Source.)
Here is the ultimate guide of easy ideas for keto-friendly foods that will all be your best friend to help you meet your fat macros.
1. Healthy Oils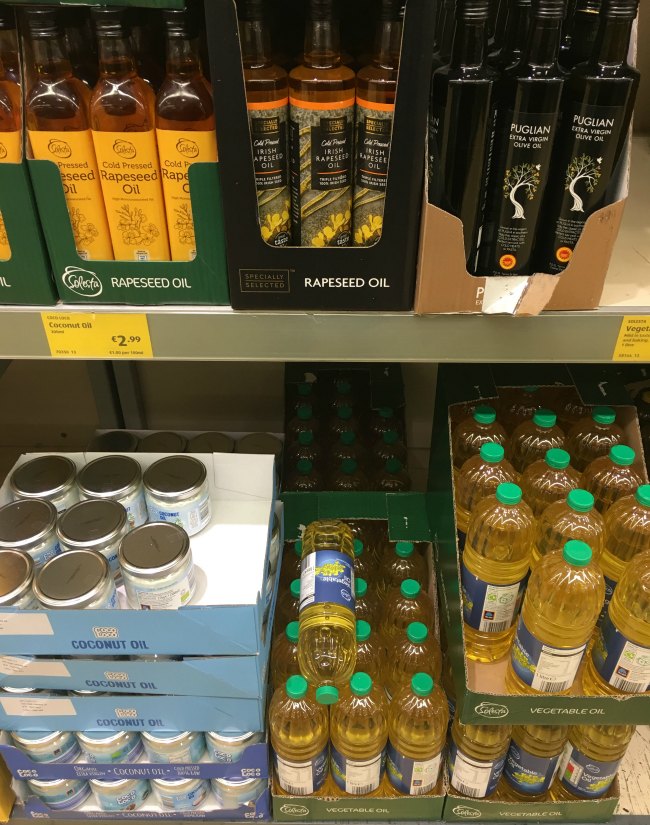 Extra Virgin Olive Oil, Coconut Oil, Avocado Oil and MCT Oil and other vegetable oils can all be used in cooking, salad dressings and even adding fat to a black coffee like in a bulletproof coffee.
2. Butter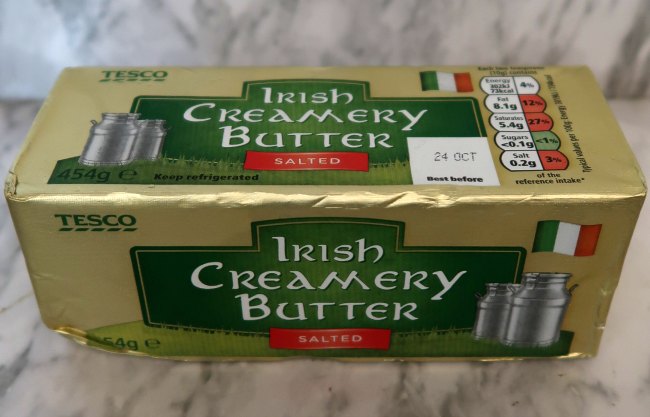 I go through so much butter that I make sure to always include a stick or two on my shopping list.
I like to keep both salted and unsalted butter in my fridge and use one or the other for frying, baking or sauteing.
3. Sour Cream & Heavy Cream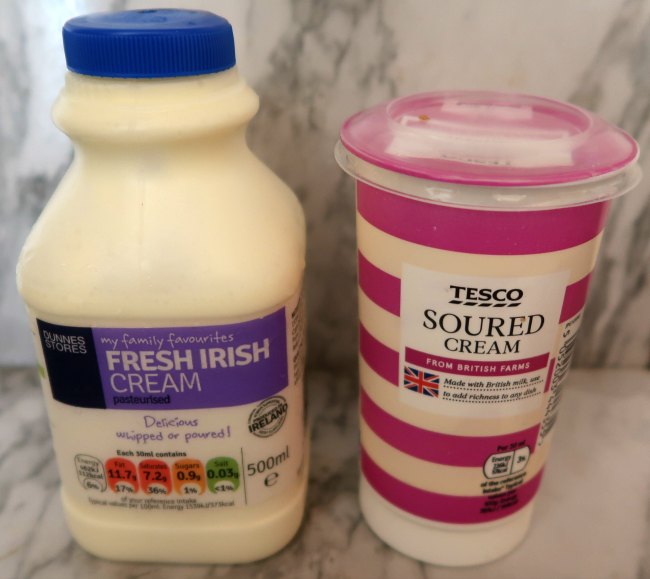 You'll find that full fat dairy products like heavy cream have a low carb count and are the perfect foods to include on your keto food list.
Usually I just write down "all the creams" on my shopping list and make sure I keep stocked up on both sour cream and cream. Which usually includes a selection of pouring as well as thickened, whipping or heavy cream.
Sour cream is great to enjoy as a side with most keto meals, helping bring the fat content up, while adding luxurious, creamy texture and flavor.
Cream is delicious mixed into vegetables to make a creamy sauce or even low carb sweet treats like chocolate mousse.
4. Cheese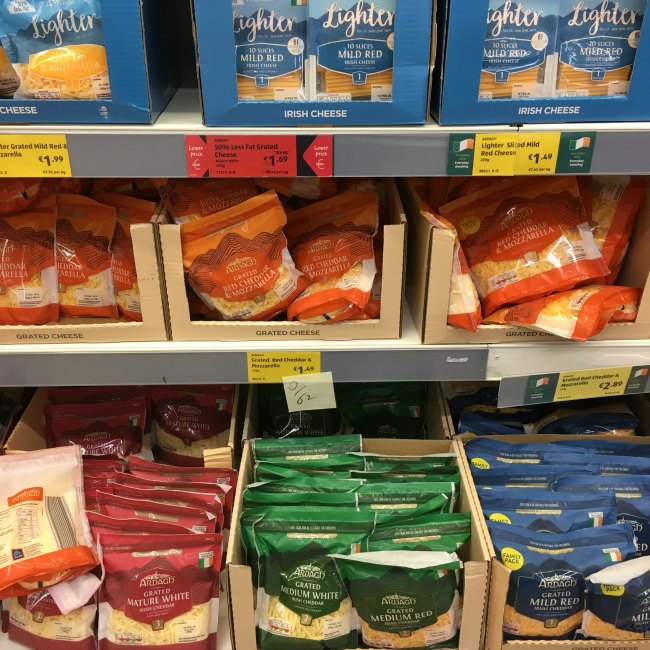 I always include a number of cheese options that I find at the grocery store in my weekly shop.
That includes cheddar cheese, cottage cheese, brie, feta, ricotta cheese, mascarpone cheese and whatever other cheese I'm craving that week.
When buying grated cheese, just have a read of the nutrition panel to check for any hidden carbs, starches or fillers that sometimes find their way into processed cheese packages.
5. Coconut Milk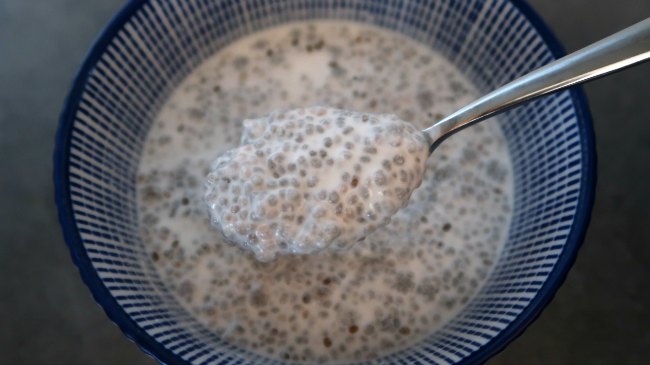 Canned coconut milk is low in carbs, high in healthy fats and makes an excellent milk substitute in smoothies, hot chocolates, whipped cream, panna cotta and chia puddings.
6. Yogurt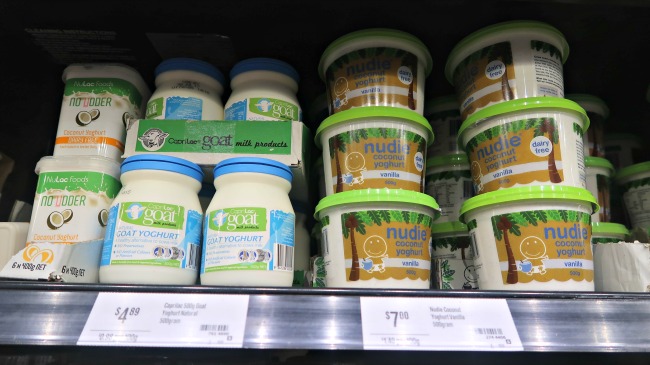 Plain, Natural or Greek Yogurt tends to be the lowest in sugars and carbs. Just carefully read the nutrition panel to find which one with a sugar content that fits your own personal macros.
You can sweeten the yogurt with stevia, use it in chia puddings or smoothies. Or, lately I've also been using plain natural yogurt as a substitute for mayo or sour cream in recipes.
Keto Friendly Foods List – Protein
You'll find that a keto diet has as much protein as a regular diet. That being said, these are my favorite protein options to include on my keto grocery list.
If you need a little help with meal planning I suggest Balanced Keto Weekly Meal Plans, where you'll get weekly Keto Diet Meal Plans delivered straight to your Inbox. Get 7 days of meal planning every week – all done for you! Click here to learn more.
7. Eggs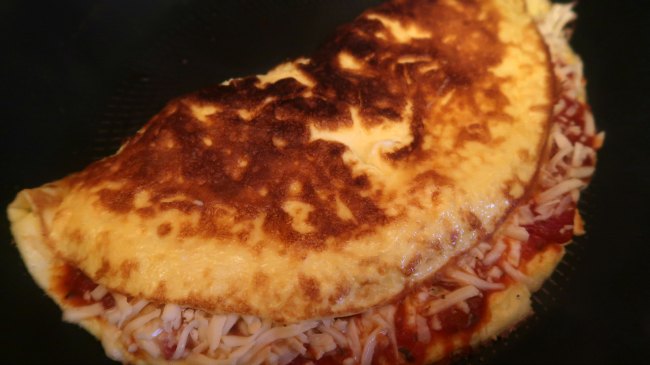 I enjoy protein rich eggs in some form for breakfast or snacks most days. Either as an omelette, scrambled, fried or as deviled eggs.
8. Tuna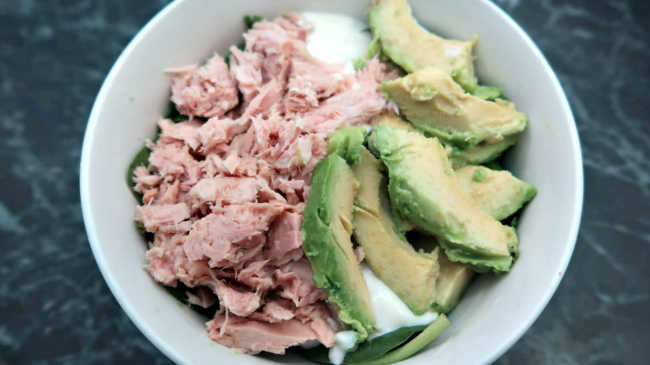 Tuna is great to keep on hand to easily be able to whip a meal together that's low carb and high in protein.
My favorites are tuna salad, tuna noodle casserole and tuna and egg salad.
9. Salmon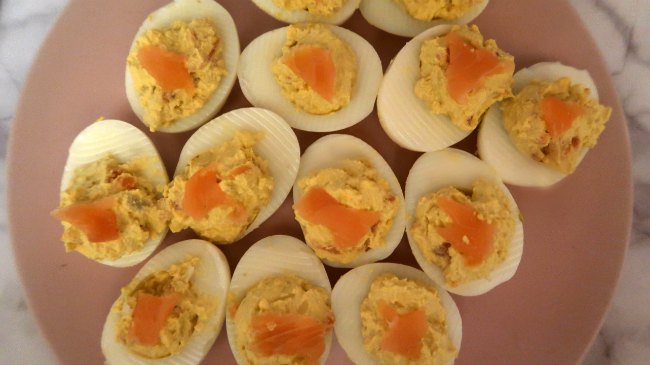 Fatty fish like salmon can be enjoyed with deviled eggs or simply as a snack or side with scrambled eggs.
10. Chicken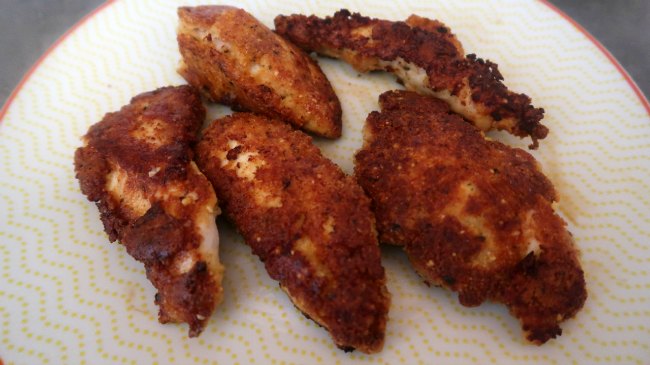 You can roast a whole chicken, use the bones to make homemade stock and enjoy chicken for days.
Or, there's my best ever chicken bake, paprika chicken tray bake or easy low carb fried chicken.
11. Meat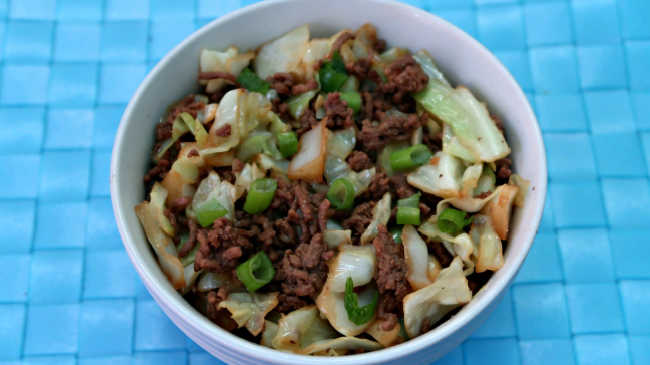 You can include moderate protein in your diet by incorporating grass-fed beef including grass-fed meat cuts, ground beef and even organ meats in various meals.
There's keto beef stew, beef and mushroom soup or authentic Irish corned beef and cabbage which are all always family favorites.
Some of my favorite low carb friendly ways to enjoy budget friendly ground beef mince are usually either bunless burgers, egg roll in a bowl or one pan moussaka.
12. Nuts & Seeds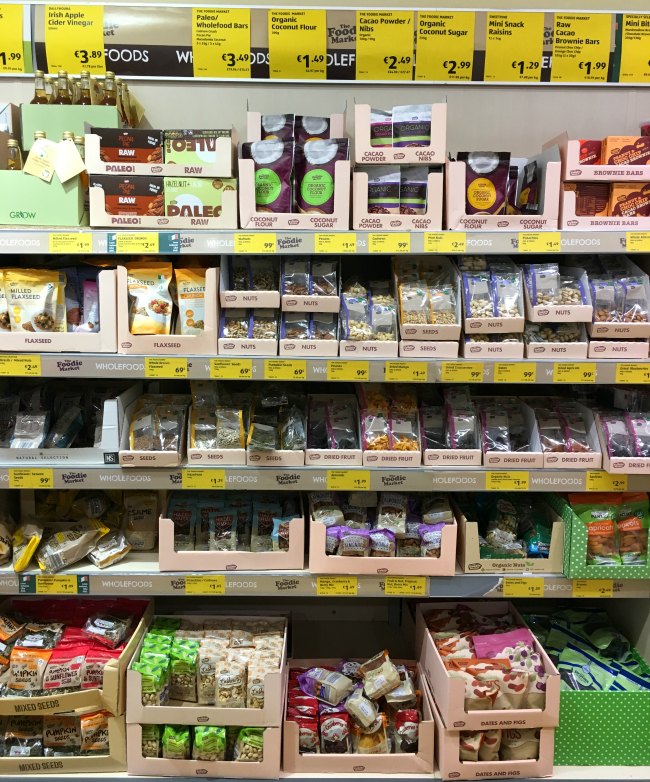 Nuts and seeds make a healthy snack that's low in carbs and high in protein and fiber.
Some of the best options for keto include peanut butter, sesame seeds, sunflower seeds, chia seeds, macadamia nuts, almonds, pine nuts, cashews and brazil nuts.
Just be sure to exercise portion control with nuts and seeds because the carbs can quickly add up.
13. Protein Powder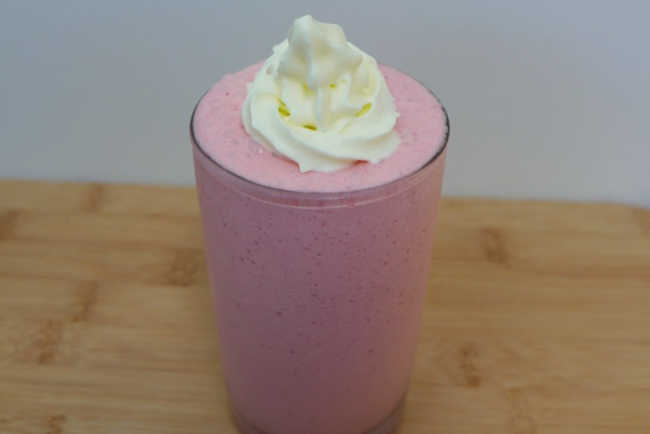 A good idea to is to pop a low carb protein powder (like this one) on your keto shopping list so that you have an easy protein option for days when you're in a rush and only have time for a protein shake in the morning. (Or post workout.)
You can make a low carb shake, smoothie or chia pudding and mix through a half to a scoop of protein powder to elevate the protein content.
Fruit and Vegetables
You'll find that the majority of your carb intake for the day will come from keto diet food list approved fruit and vegetables.
I try and include as much real food as possible in my diet, so try and incorporate at least a vegetable element with every meal.
Most starchy vegetables like potatoes, sweet potatoes and corn tend to be too high in carbs to be included on a low carb diet, so you'll have to skip those when you're on keto.
Here are the best foods that I usually include in my diet through the week.
14. Spinach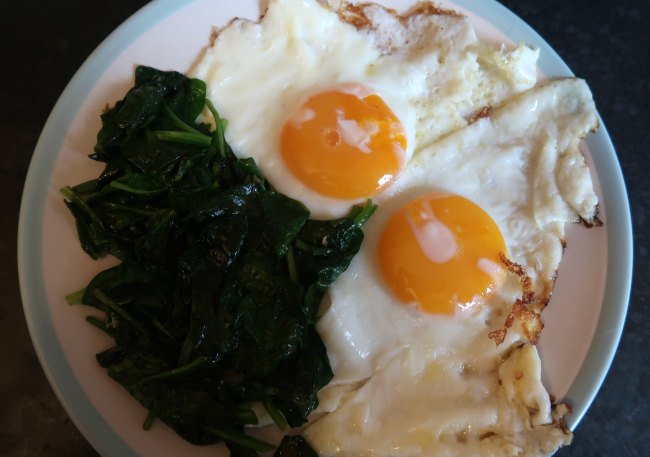 Including a portion of leafy greens in your diet most days will provide you with a whole range of vital nutrients.
You can either make creamed spinach, simply fried with eggs, enjoy as a salad base or blend into green smoothies.
15. Zucchini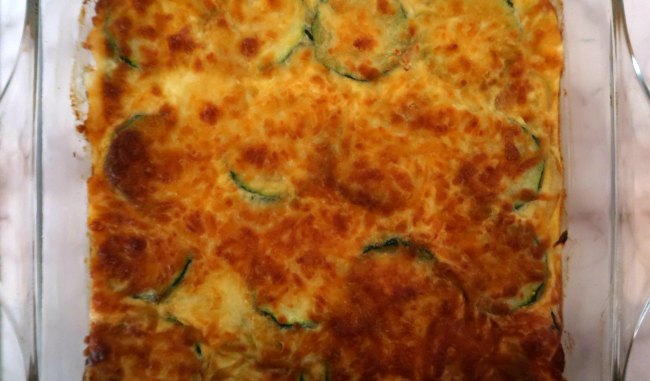 Another favorite green vegetable of mine is versatile zucchini which can be used to make zucchini noodles, a green shakshuka or the above pictured three cheese zucchini bake.
16. Brussels Sprouts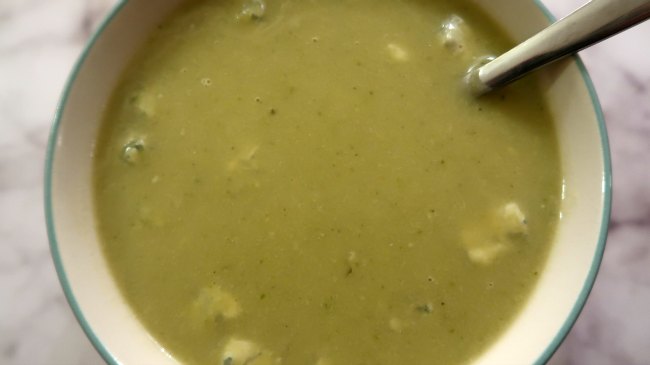 There are a number of keto recipes to enjoy brussels sprouts, which are loaded with tons of essential nutrients while being low in grams of carbs.
Some of my favorite sprout recipes include soup, breakfast hash, gratin and simply sauteed.
17. Mushrooms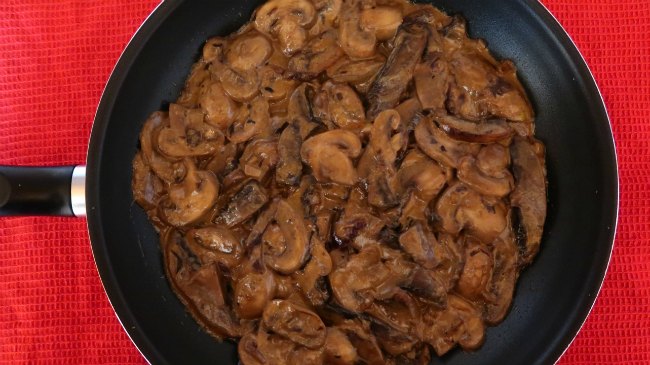 You can enjoy mushrooms simply fried in coconut oil with a couple of fried eggs.
Or, you could make a mushroom stroganoff, casserole or a creamy sauce to have with steak.
18. Broccoli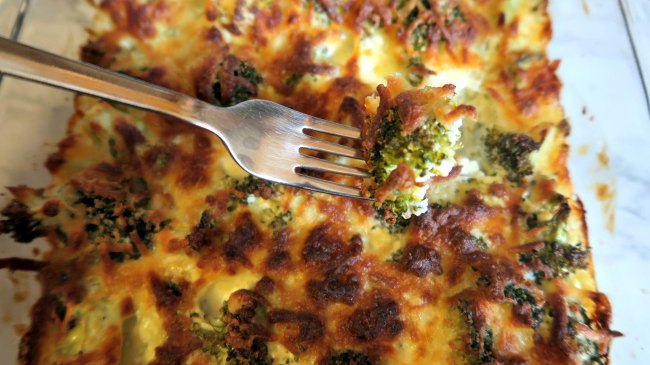 Broccoli is a staple vegetable that I enjoy regularly through the week in meals. It's high in fiber, nutritious and tasty in dishes like broccoli salad, casserole or broccoli rice, which is a cheesy dish with grated broccoli.
19. Cauliflower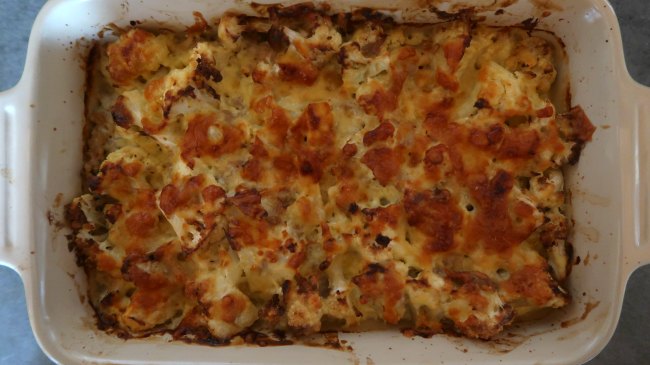 Cauliflower can be transformed to mimic old favorites like rice and mash, but with way fewer carbs.
My favorite low carb friendly ways to enjoy cauliflower are cauliflower mac and cheese, creamy mushroom risotto, baked cauliflower mash, cheesy cauliflower mash and tuna cauliflower casserole.
20. Avocado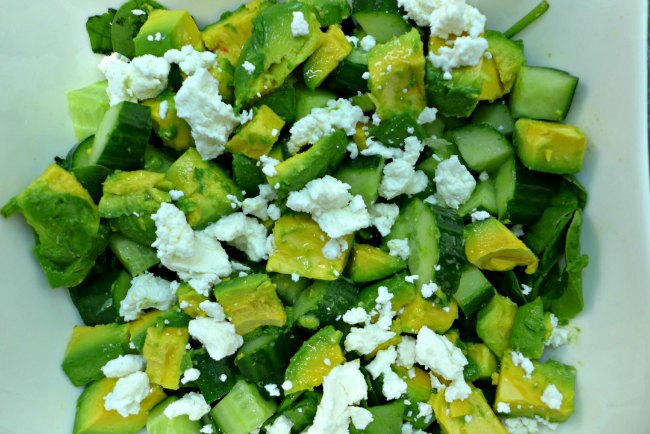 A Keto Diet staple that's low in carbs and high in healthy fats. Avocado is great as a side for keto dieters to enjoy with breakfast, mixed into a salad or even with chicken.
21. Cucumber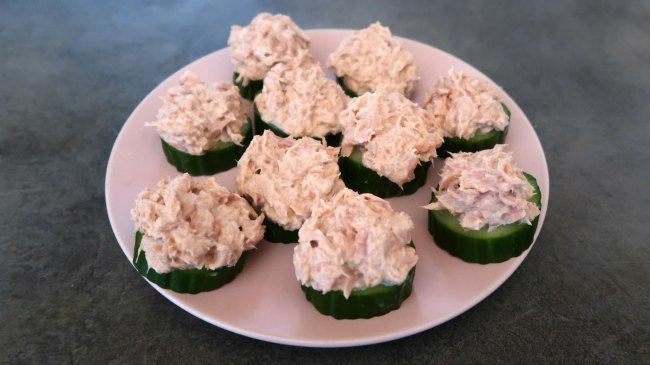 Cucumber makes a crunchy snack, chopped into a salad or base to spread low carb friendly egg salad or tuna salad over.
22. Berries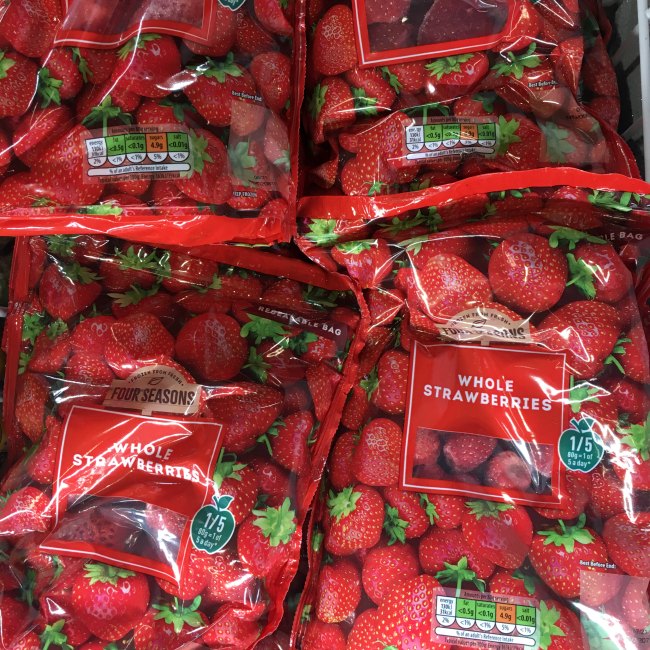 Another essential sweet treat for me is berries and cream. Yes, you can have berries on Keto – just be very careful with portion control.
A handful of berries topped with a generous portion of whipped cream makes the perfect snack and helps with sweet cravings.
Enjoy a handful of in season strawberries, raspberries or blueberries or keep frozen berries in the freezer to enjoy in a smoothie.
You could also make chia jam to enjoy mixed through yogurt or as a pancake or waffle topping.
23. Lemons & Limes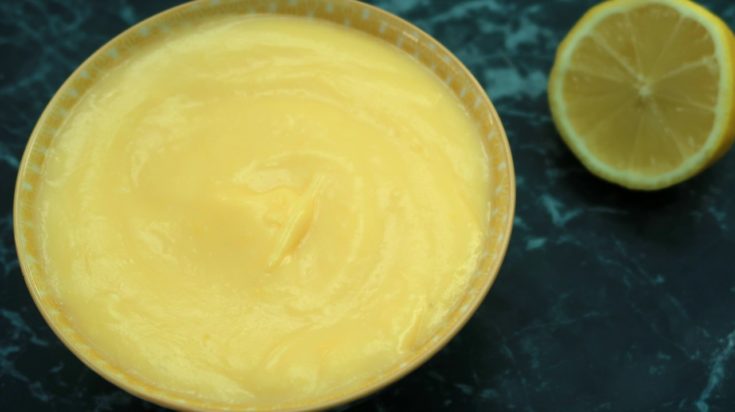 Lemons and limes are whole foods that can add flavor to dishes or be the star in a sweet treat recipe like in lemon custard cake, lemon cheesecake mousse, lemon curd and lemon ricotta cake.
Keto Friendly Foods List – Sweet Essentials
I find that a great way to stay on track is to regularly create keto friendly sweet treats that help keep sweet cravings at bay without going off plan.
These are food items that I always keep to hand to be able to mix and match in a range of easy keto desserts.
24. Chocolate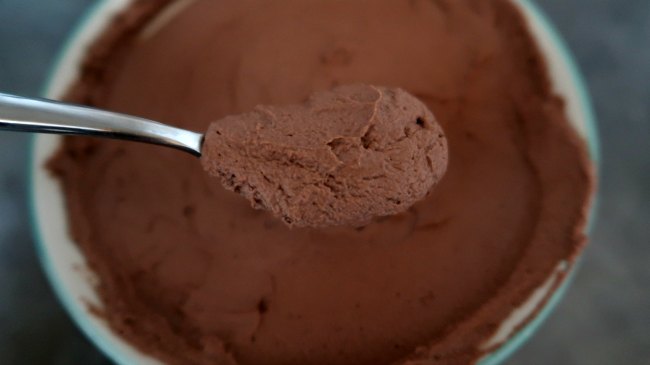 To be honest, I simply can't live without having chocolate of some kind in my diet.
That includes dark chocolate in desserts and for a bite sized sweet treat as well as cocoa powder to make chocolate flavored keto desserts.
So, I go for 85% or 90% Dark chocolate, have a row a day or enjoy it in a Low Carb Hot Chocolate or even in my indulgent (and easy) 4 ingredient chocolate mousse.
25. Cream Cheese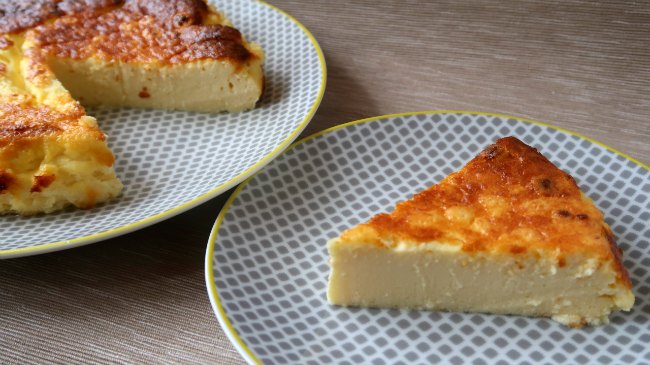 There's always a tub or 3 of cream cheese in my fridge, which in my opinion is one of the best keto diet foods that can be used to make cheesecake, brownies, mousse and even blended into smoothies.
26. Almond Flour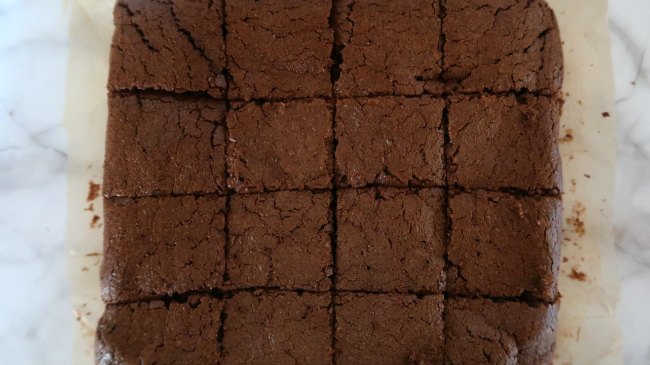 Almond flour or almond meal is a low carb friendly flour alternative that can be used in keto sweet treats like pancakes, waffles, brownies, cookies and cake.
27. Almond Milk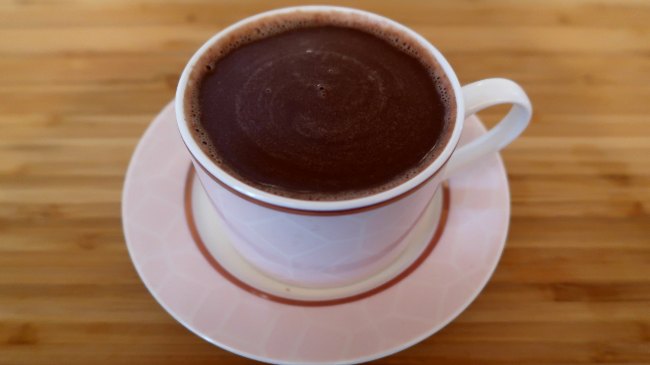 You'll find that the amount of carbs in whole dairy or full fat milk is too high to include on a low carb diet.
So, using alternatives like almond milk means you can still enjoy a form of milk in your diet in hot chocolate and smoothies.
Just be sure to pick unsweetened almond milk and read the nutrition label carefully to be sure it doesn't have any added sugars or hidden carbs.
28. Coconut flour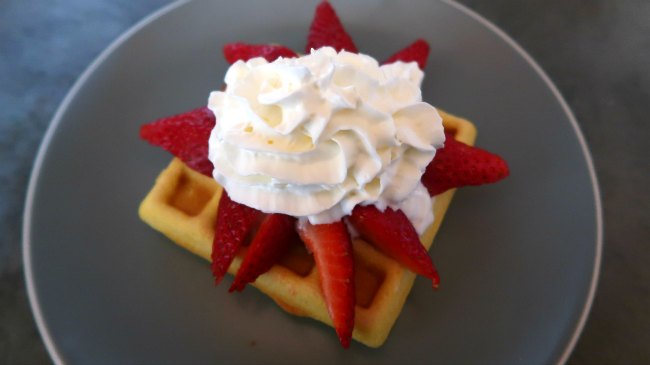 Another keto friendly flour option is coconut flour, which is low in carbs, high in nutritious fiber and perfect in waffles, brownies, cake, pancakes and cookies.
29. Stevia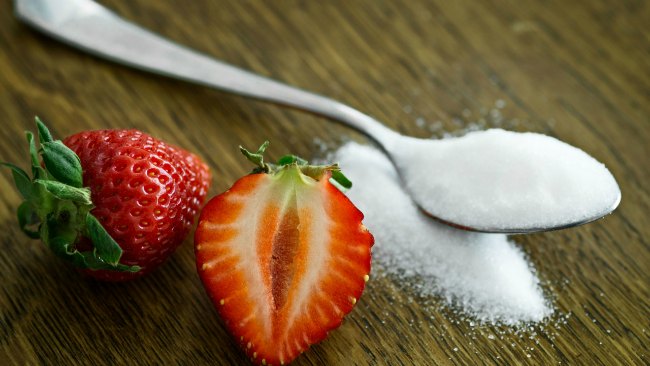 Stevia is my preferred keto friendly sweetener of choice. You can try different artificial sweeteners on the market until you find one that you like and that agrees with your digestive tract to use in a range of low carb treats.
30. Coffee & Tea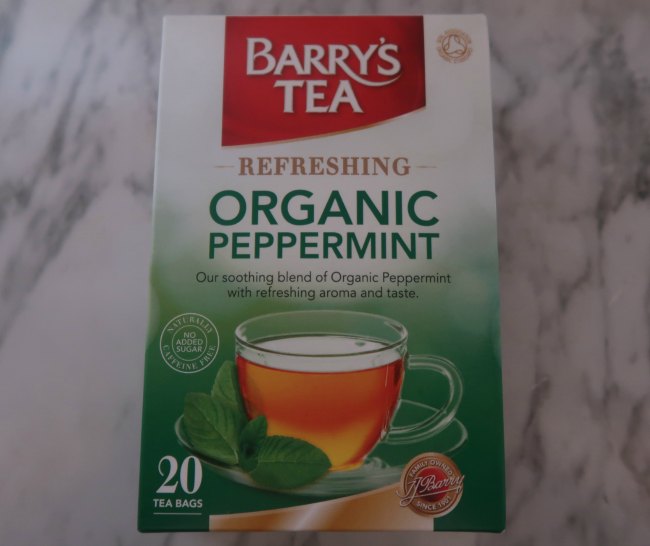 And finally, having a choice of virtually carb free coffee and tea options is perfect to keep you going through the day as a warming snack or even as a meal replacement when you add one of the keto fat options to the drink in a bulletproof tea or coffee.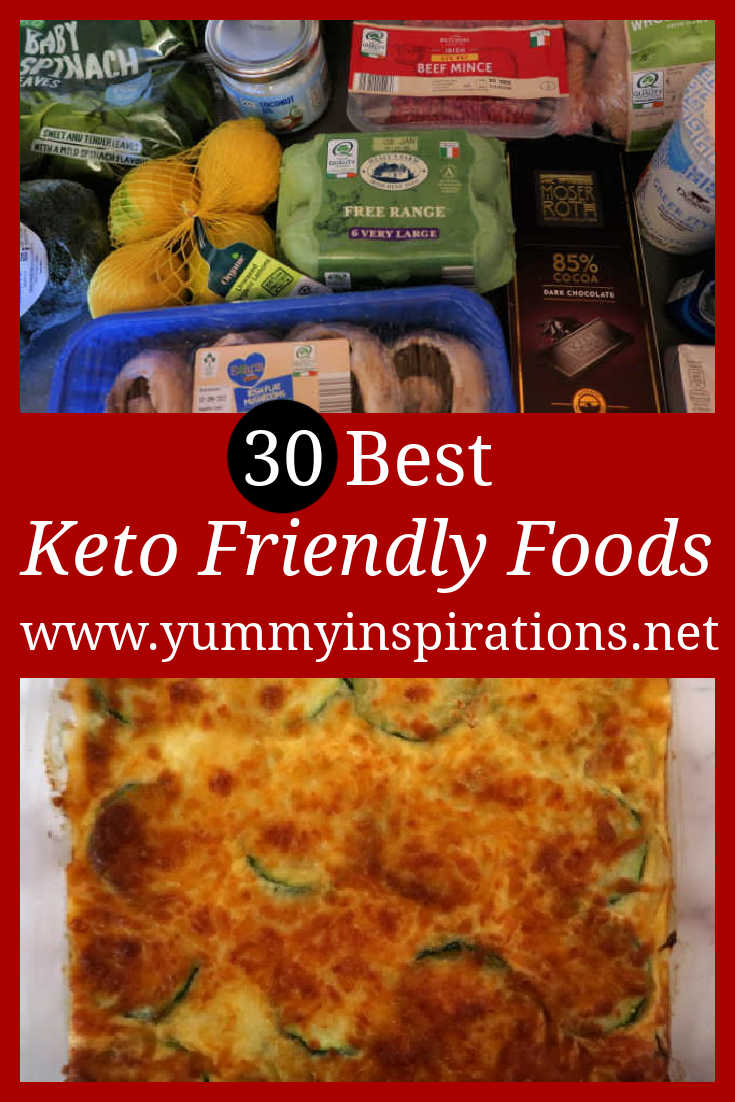 Ketogenic Diet Grocery Shopping Haul
Here's a video where you can watch a grocery shopping haul of some of my favorite items included in this keto friendly foods list. Hit play below or click here to watch on YouTube.
More Low Carb Diet Inspiration
7 Day Keto ALDI Meal Plan
How To Do Lazy Keto
How To Get Into Ketosis
Disclaimer – this post is meant for informational post only and should not be construed as medical advice. Please consult with your health professional before making any dietary changes.
Disclosure – this post contains affiliate links.
<!–
–>