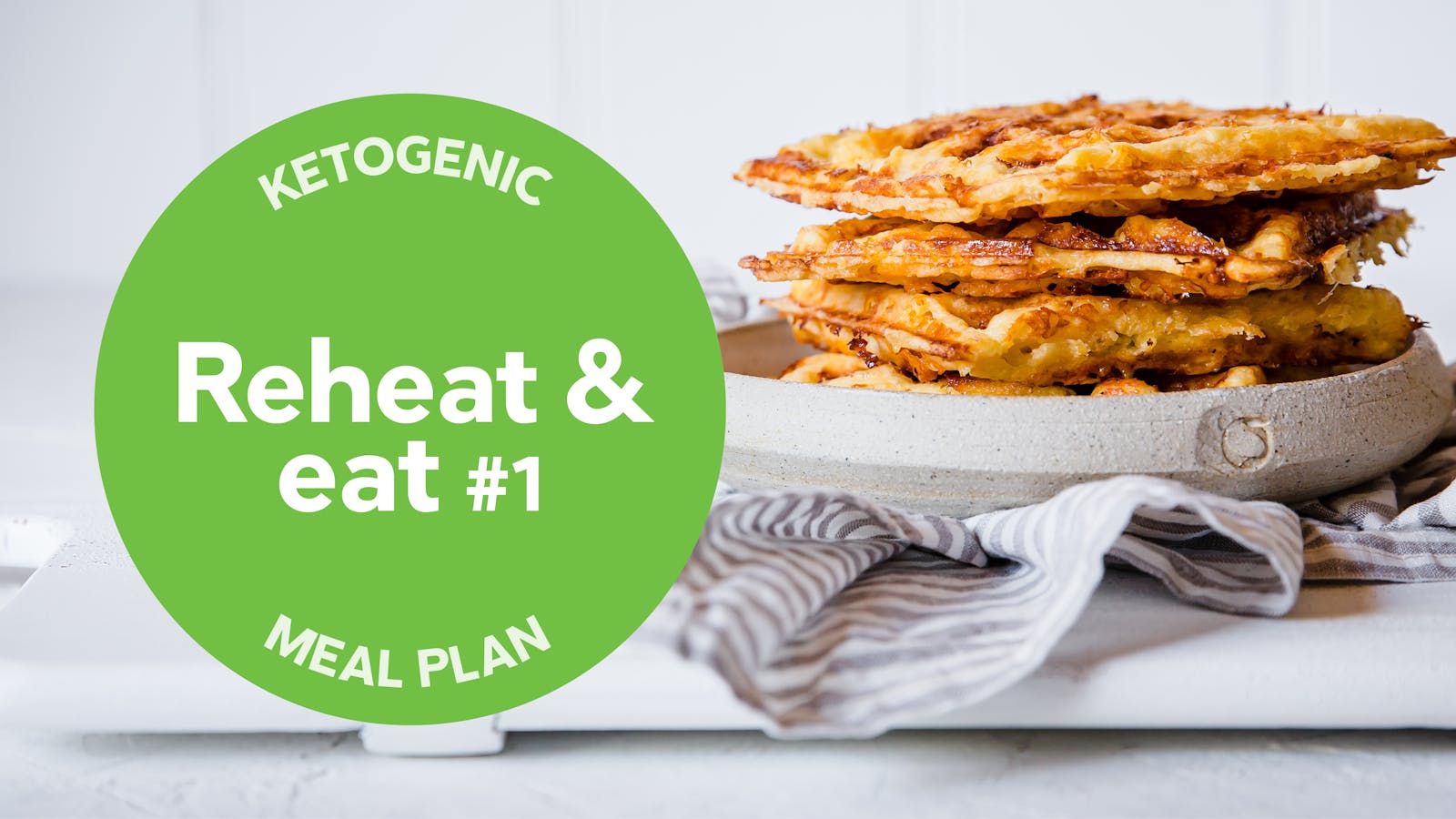 This week, we're helping to make your life a bit easier by showing you how to stock your freezer with ready-to-eat, keto-friendly meals.
All the included dishes can be made in advance, stored in the freezer, and enjoyed later in the week. This means you'll spend one day prepping and cooking. All the rest is just reheating and eating.
You could even increase the serving sizes of each of these meals and freeze the additional portions to have as lunches and dinners for weeks to come.
You'll enjoy fresh, flavorful meals, including Asian meatballs with Thai basil sauce, vegetable pie, and Kristie's chicken Philly cheesesteak casserole — just to name a few.
There's no need to worry about your carb limits with this plan. It'll keep you below 20 grams of net carbs per day.
And remember, with this lineup of meal prep dishes, you can feel free to adjust, change, or skip any meal. It's completely up to you!
For tips and tricks on how best to prep and freeze your meals, take a look at our new guide to low-carb and keto meal prep and freezing.
More meals ideas
Looking for more recipes? We now have 165 low-carb meal plans available – including keto, quick & easy, budget, vegetarian, and Team DD favorites. With so many options, there's no need to feel bored while eating keto.