Lemon Custard Cake Recipe – How to make an easy homemade magic gluten free dessert with lemons and coconut flour – with the video tutorial.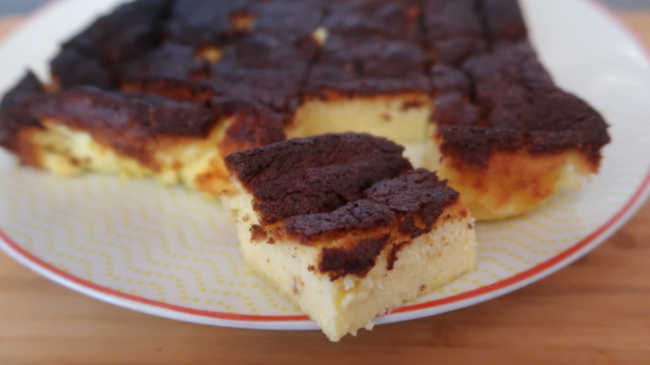 Lemon Custard Cake Recipe
This Lemon Custard Cake Recipe is an easy gluten free dessert that comes together like magic.
I've adapted the recipe from one I found for a lemon custard magic cake, changing up the flour to be gluten free and incorporating a combination of cream and milk, rather than just cream. (Here's the original recipe.)
The resulting cake is beautifully moist, creamy and full of lovely lemon flavor.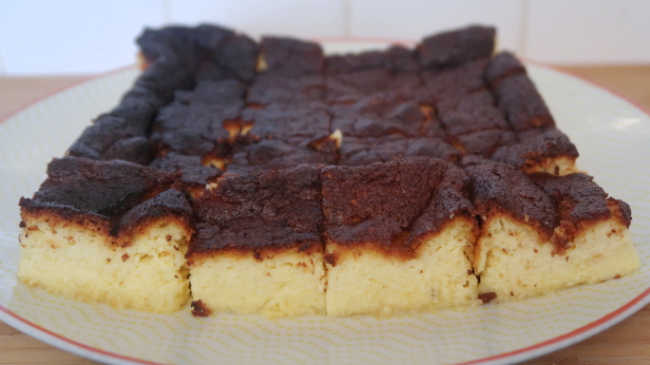 Lemon Custard Cake Recipe
1 Cup Milk
1/2 Cup Cream
125g/4.4oz Unsalted Butter, chopped
4 Eggs
1/2 Cup Sugar
1 Lemon
3 Tablespoons Coconut Flour
Preheat the oven to 180C/350F and line a square baking tin with well greased baking paper.
Place the milk, cream and chopped butter in a small saucepan over medium heat.
Heat until the butter has melted and the milk and cream has warmed through, then set aside to cool.
Separate the eggs into two large bowls, then, using electric beaters, whip the egg whites until thickened, then set aside.
In the second bowl, whip the yolks until smooth, then add the sugar and whisk until fully incorporated.
Grate over the lemon zest and squeeze the lemon into the bowl over a sieve to catch any pips. Whisk until mixed through.
Pour over the melted butter and milk/cream mixture and whisk until well combined.
Sprinkle over the coconut flour and give the mixture a final mix until smooth.
Fold the egg whites into the yolk mixture, a third at a time, adding the next third once the previous third has been fully incorporated.
Pour the batter into the prepared baking tin and place into the preheated oven for 50 to 55 minutes, or until golden and set.
Remove from the oven, allow to cool completely then remove from the tin and place on a plate. Chill in the fridge for a few hours to fully set, then enjoy.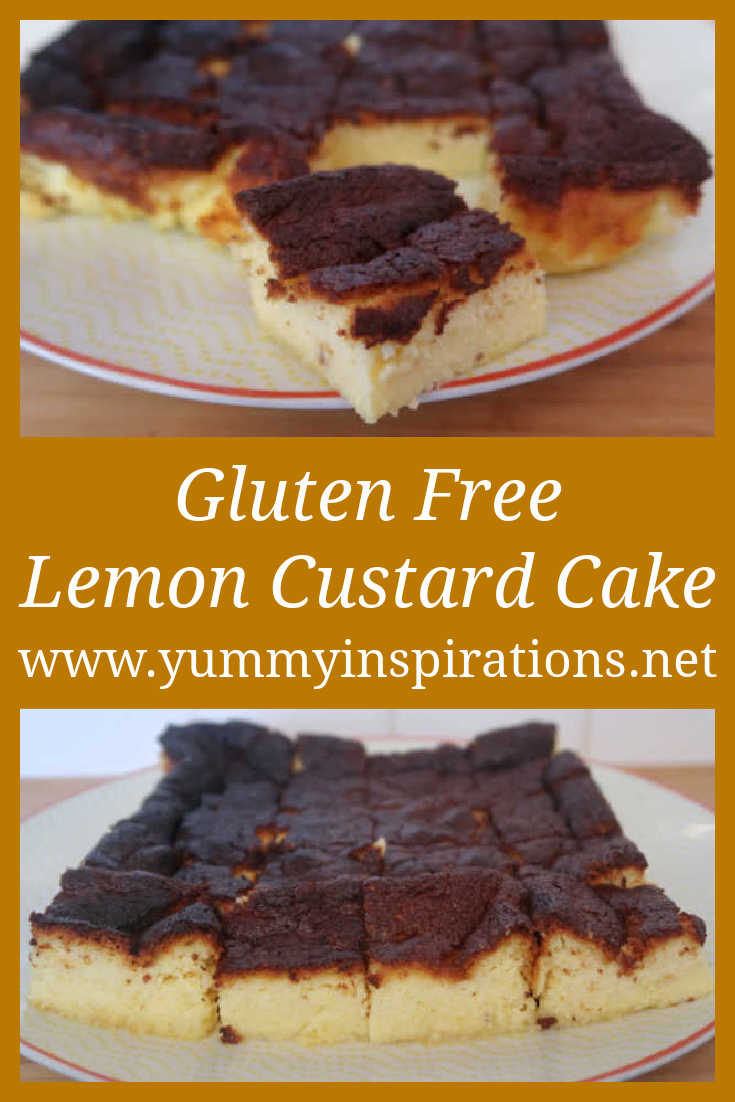 Recipe Video Tutorial
Here's the video where you can watch the easy recipe being prepared, step by step. Hit play below or click here to watch on YouTube.
More Gluten Free Baking Recipes
Chocolate Chip Loaf Cake
Gluten Free Banana Chocolate Chip Muffins
Strawberry Ricotta Cake
Disclaimer – this post is meant for informational post only and should not be construed as medical advice. Please consult with your health professional before making any dietary changes.
Disclosure – this post contains affiliate links.
<!–
–>