LIDL Keto Shopping List – low carb products and grocery foods to look out for at budget friendly LIDL supermarket. With video grocery haul.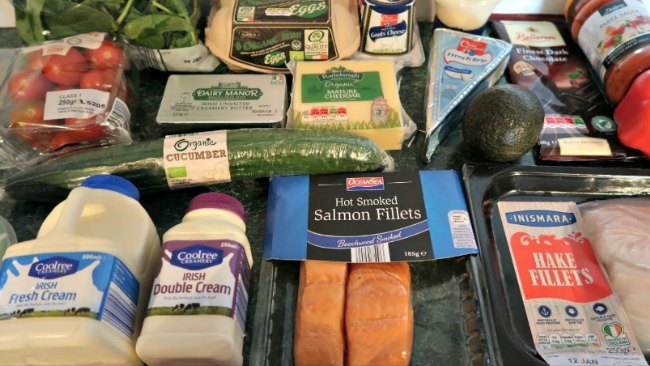 LIDL Keto Shopping List
This LIDL Keto Shopping List will give you ideas for foods and products to look out for next time you're at the budget friendly supermarket.
For more budget friendly shopping lists, check out my Costco Low Carb Shopping List and ALDI Keto Must Haves List.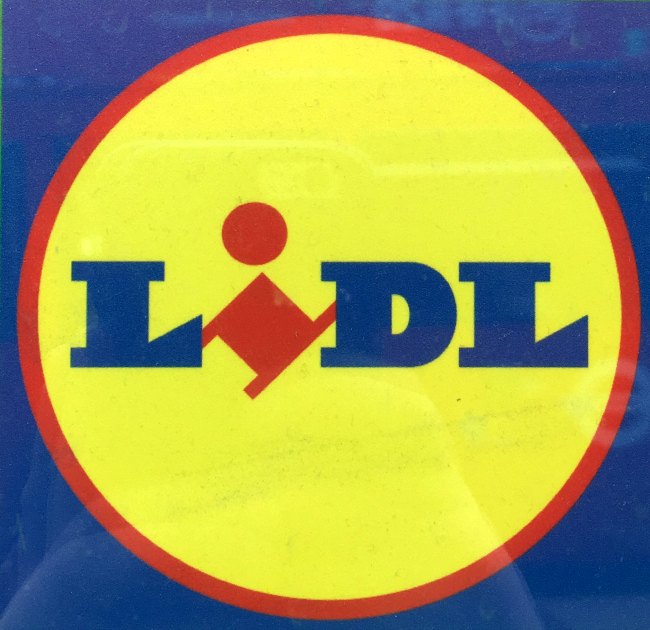 Healthy Keto Fats at LIDL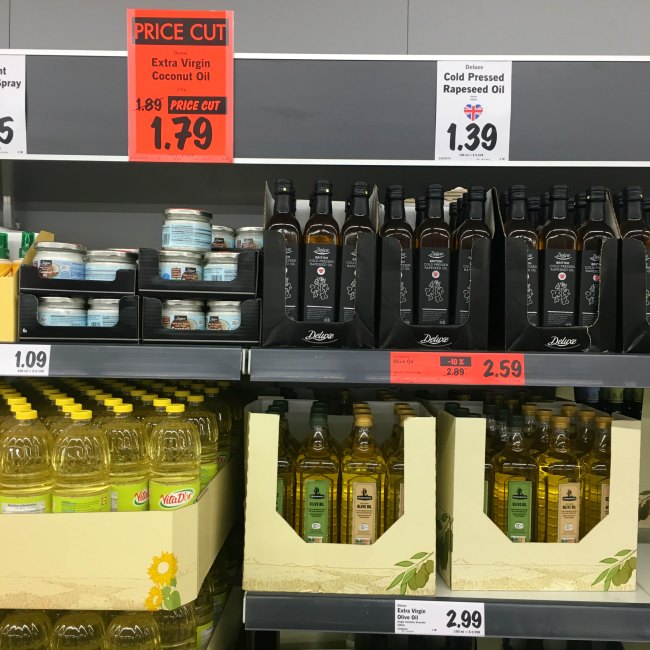 When you're on a low carb diet like the keto diet, the majority of your meals will comprise of healthy fats. (Here are heaps of keto tips for beginners.)
These are healthy fats to look out for when you're at LIDL:
Coconut Oil
Coconut Milk
Extra Virgin Olive Oil
Butter
Mayonnaise (read the nutrition labels for hidden sugars/carbs)
Avocado Oil
Keto Fruit & Vegetables List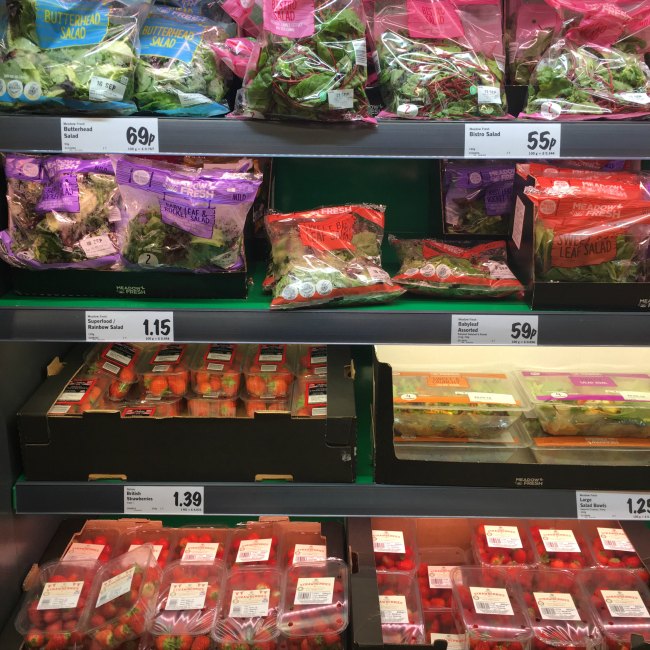 You can find most of the fruit and vegetables you need at LIDL.
There's a wide choice of fresh, frozen and canned fruit and vegetables. Just always read the nutritional panel of any packaged food to make sure sugars or carbs aren't added.
Don't overlook the frozen vegetables. For example, I keep frozen broccoli on hand for an extra vegetable portion for through the week or for when needed.
Here are fruit and vegetables to put onto your LIDL Keto Shopping List:
Spinach
Kale
Lettuce
Celery
Mushrooms
Broccoli
Cauliflower including ready riced cauliflower
Brussels Sprouts
Asparagus
Cabbage
Tomatoes
Pumpkin
Butternut
Green Beans
Garlic
Onion
Peppers
Zucchini including ready spiralized zucchini noodles
Avocado
Lemon
Lime
Strawberries
Raspberries
Blueberries
Blackberries
Dairy & Eggs Options at LIDL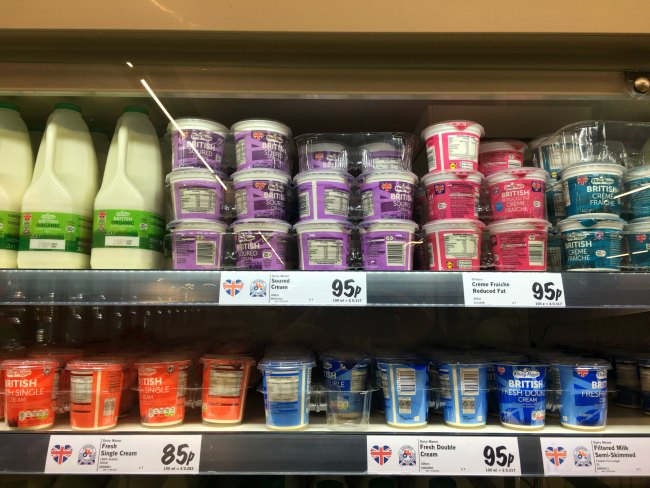 There's a HUGE choice of keto diet friendly dairy at LIDL. And, depending on your LIDL there may be choice of different eggs and even duck eggs too.
Here's the dairy I usually include on my LIDL Keto List:
Butter
Cream – pouring, heavy, whipping
Grated Cheese
Wedge of cheese
Mascarpone
Brie
Feta
Parmesan
Ricotta
Cream Cheese
Sour Cream
Yogurt – Plain/Natural/Greek is usually the lowest in carbs
Keto Meat, Chicken, Fish & Seafood At LIDL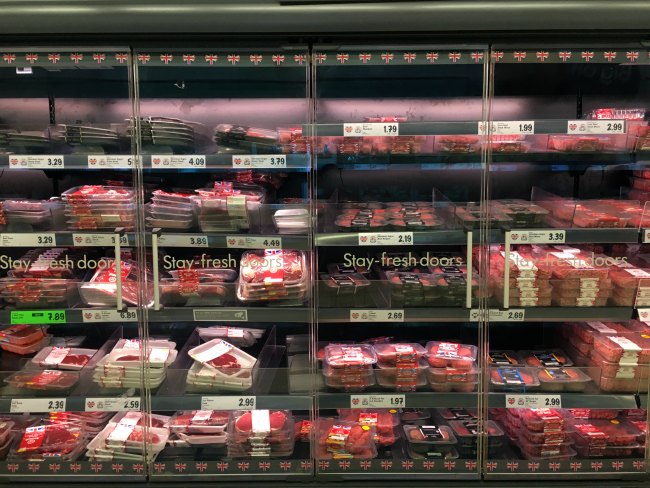 You can get most of your protein needs on a budget at LIDL. And, Keto doesn't have to be complicated.
There are heaps of easy meals that you can make in less time than it would take to order a take away. (Here are 25 Keto Dinners ready in under 30 minutes!)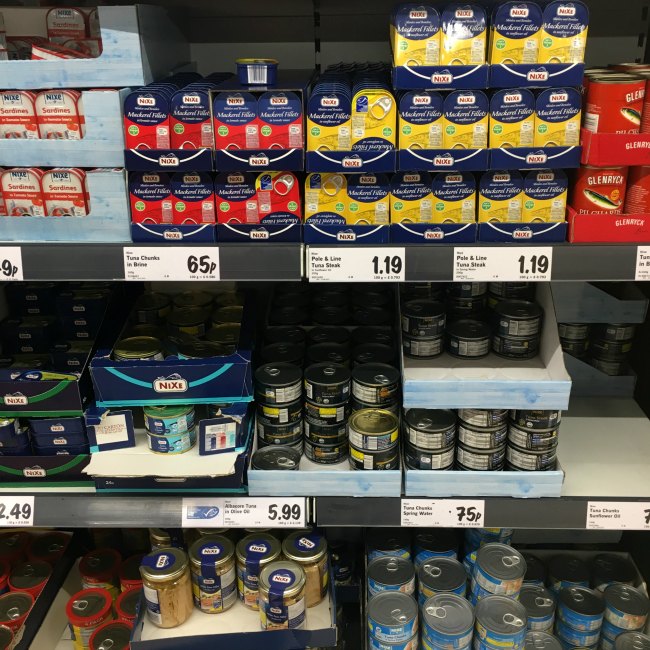 Here are some ideas of items to put on your shopping list:
Beef – mince, steak, diced, corned beef
Lamb – mince, chops, leg
Chicken – whole, legs, breasts, thighs, wings, diced, mince
Turkey – mince, burgers, diced
Bacon (check ingredients for sugars)
Sausages (also check ingredients carefully!)
Salami, pepperoni, meat sticks – as above – check ingredients.
Salmon – smoked, fillets, canned
Canned – tuna, mackerel, sardines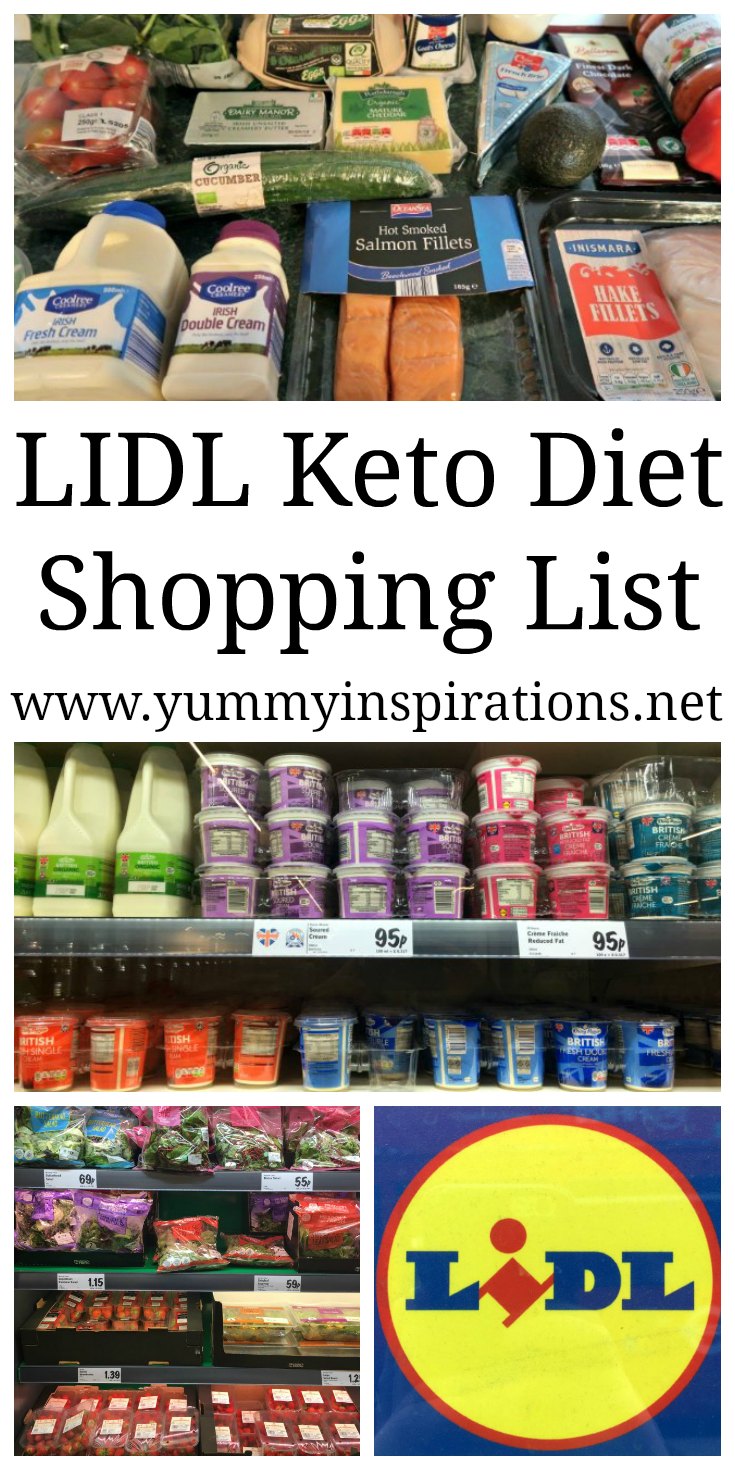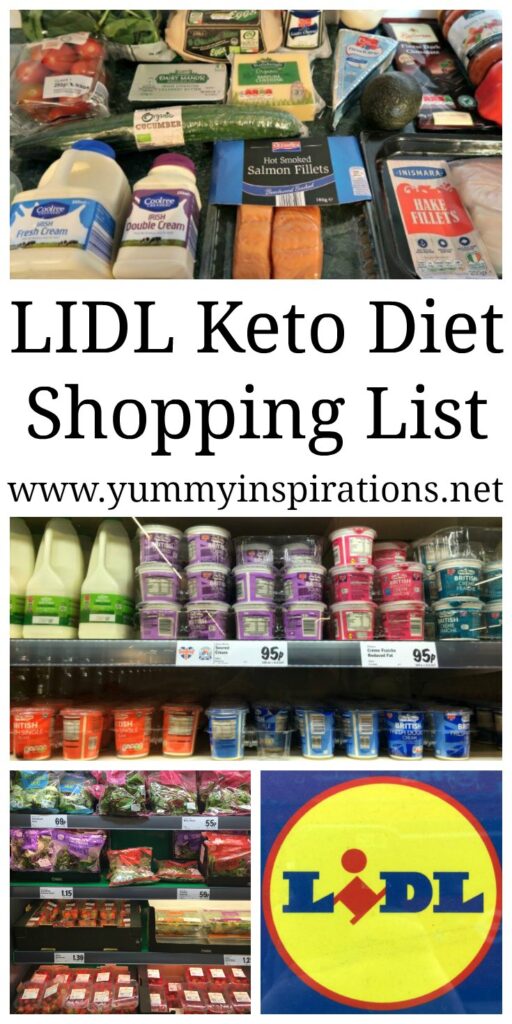 LIDL Keto Shopping List Video
Here's a video of a grocery haul of Keto foods from LIDL. Hit play below or click here to watch on YouTube.
As you can tell, it's easy to stock your fridge, pantry and whole kitchen with the above LIDL Keto Shopping List.
If you need a little help with meal planning I suggest Balanced Keto Weekly Meal Plans, where you'll get weekly Keto Diet Meal Plans delivered straight to your Inbox. Get 7 days of meal planning every week – all done for you! Click here to learn more.
More Low Carb Inspiration
3 Cheap Keto Dinner Recipes
Keto On A Budget Tips
Top 10 Keto Foods at ALDI
Disclaimer – this post is meant for informational post only and should not be construed as medical advice. Please consult with your health professional before making any dietary changes.
Disclosure – this post contains affiliate links.