Low Carb High Fiber Breakfast Foods – recipes, meals and ideas that are keto friendly and high in natural fiber – with video.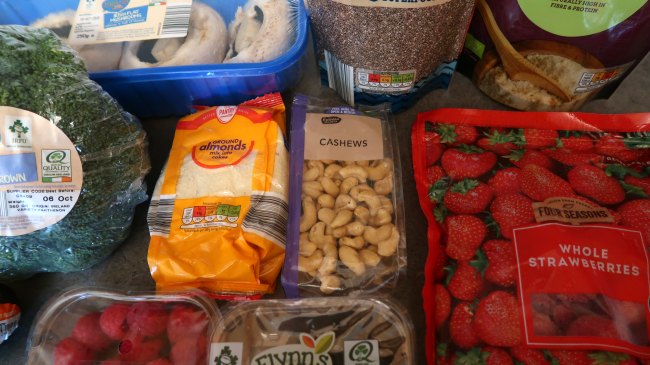 Low Carb High Fiber Breakfast
These low carb high fiber breakfast foods can be mixed through the week to create tasty keto friendly, nutritious meals to start your day with.
There are numerous benefits of eating more fiber and it can be tricky to get enough fiber when you're on a low carb diet. So, I like to start my day with a couple of portions to get ahead with my intake for the day.
Important note – if you're concerned about your fiber intake, please speak with a health professional to ensure you're getting adequate fiber in your diet.
Avocado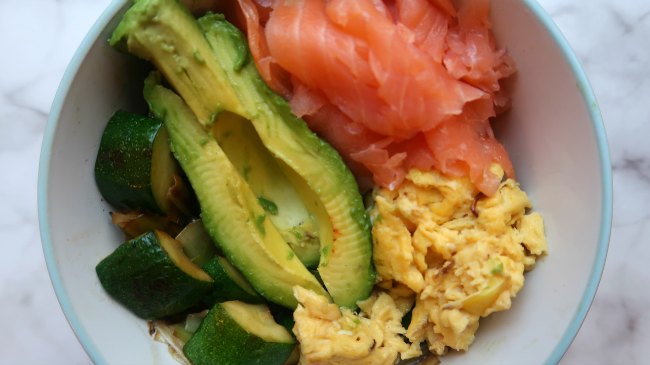 Avocado is the ultimate high fiber low carb food that you can enjoy with breakfast.
You can either enjoy sliced avocado as a side with your breakfast eggs or blend avocado into a creamy breakfast smoothie or make a superfood bowl for breakfast.
Low Carb Vegetables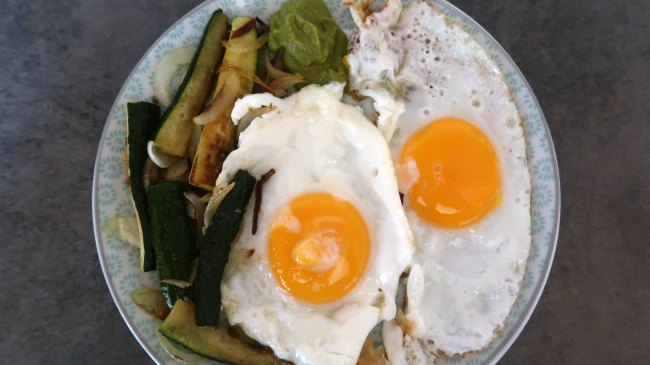 You can fry up vegetables to enjoy with eggs, make a cheese and veggie omelette or a breakfast scramble with sauteed vegetables.
Here's a list of low carb vegetables to choose from:
Mushrooms
Broccoli
Cauliflower
Spinach
Zucchini
Asparagus
Radish
Onion
Garlic
Low Carb Fruit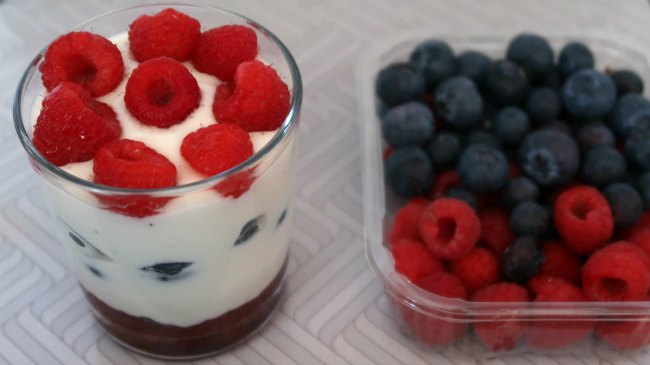 When it comes to fruit on a low carb diet, you're limited to a hand full of berries, including strawberries, raspberries, blueberries or blackberries.
You can enjoy fruit in a smoothie, parfait, as a topping for low carb waffles or pancakes or in chia seed jam.
Nuts & Seeds
Nut and seeds are low in carbs and high in protein and fiber. You can enjoy the nuts and seeds whole, in flour or as butter.
Here's a list to keep your kitchen stocked with:
Chia Seeds
Pumpkin Seeds
Sunflower Seeds
Almonds
Cashews
Macadamia Nuts
Hazelnuts
Brazil Nuts
Pecan Nuts
Walnuts
You can enjoy nuts and seeds in a chia pudding, breakfast cookies, waffles or pancakes.
Coconut Flour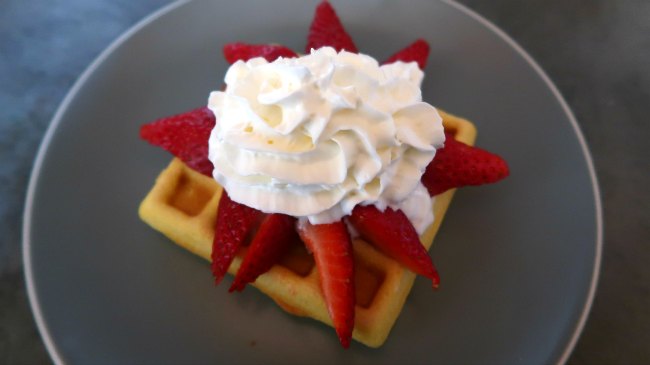 Coconut flour is a fiber rich ingredient that you can use to create low carb waffles or pancakes for a keto friendly breakfast.
A little goes a long way with coconut flour and I find that a bag lasts me ages and is used in all sorts of low carb treats.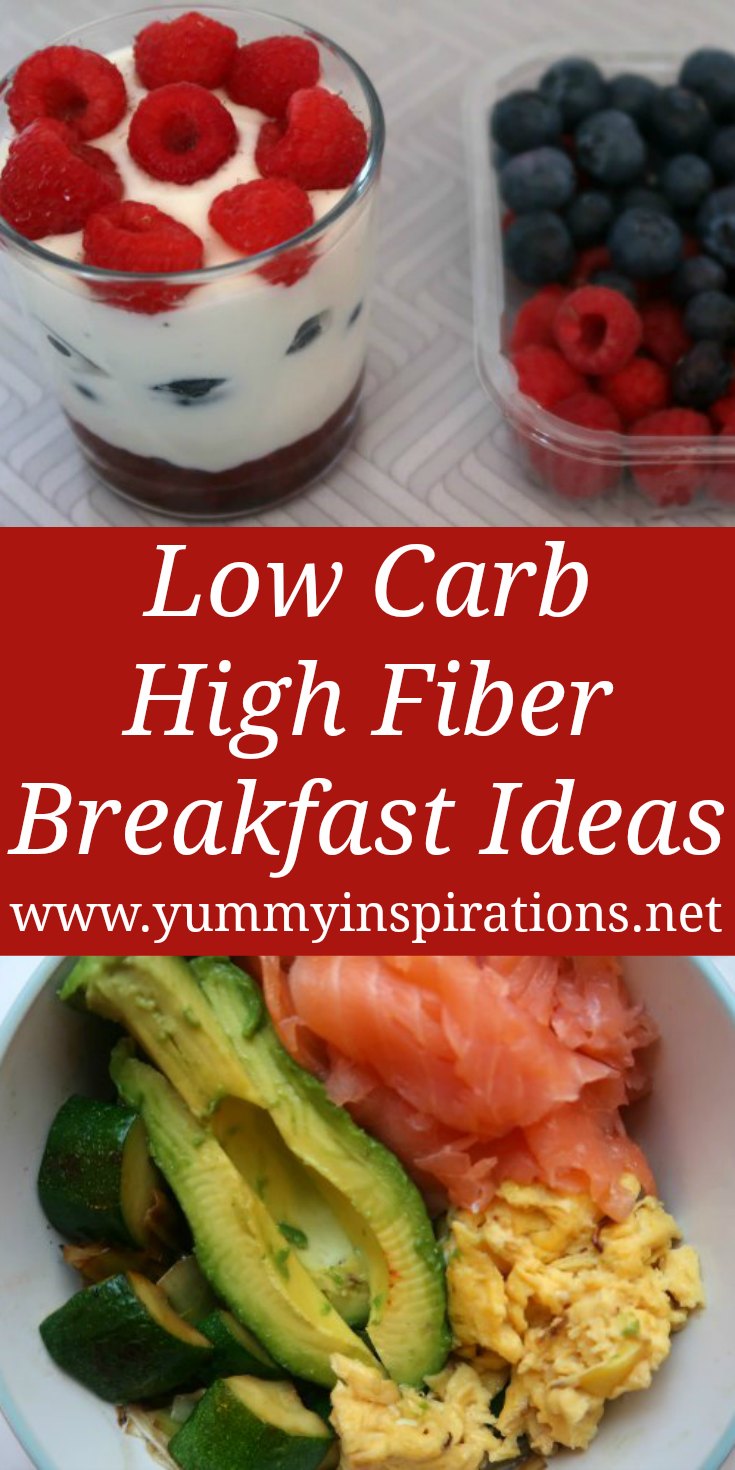 Low Carb High Fiber Breakfast Video
Here's the video where I talk you through the low carb high fiber ingredients I keep in my kitchen and ideas for easy keto breakfasts. Hit play below or click here to watch on YouTube.
For even more breakfast inspiration than I share in this post, check out Breakfast in 5. You'll get 30 Easy Keto Breakfast Ideas – all with 5 ingredients, 5 net carbs and 5 simple steps with each recipe. (Click here to learn more.)
More Easy Low Carb Breakfast Ideas
3 Cheap Keto Breakfast Ideas
15 Keto Breakfast Without Eggs Ideas
Pizza Omelette
Disclaimer – this post is meant for informational post only and should not be construed as medical advice. Please consult with your health professional before making any dietary changes.
Disclosure – this post contains affiliate links.
<!–
–>