Low Carb Lunch Box Ideas – Simple & Easy Keto Packed Lunches To Go for work, school, college or university – with video.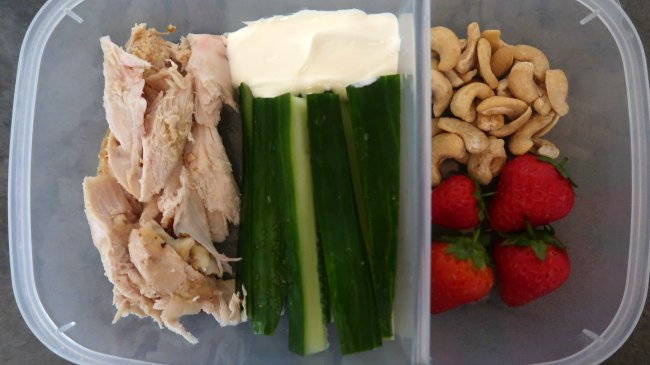 Low Carb Lunch Box Ideas
These low carb lunch box ideas will help you prep simple and easy keto friendly packed lunches for work or school.
You can create a lunch box to suit your very own tastes, budget and dietary requirements.
Protein Options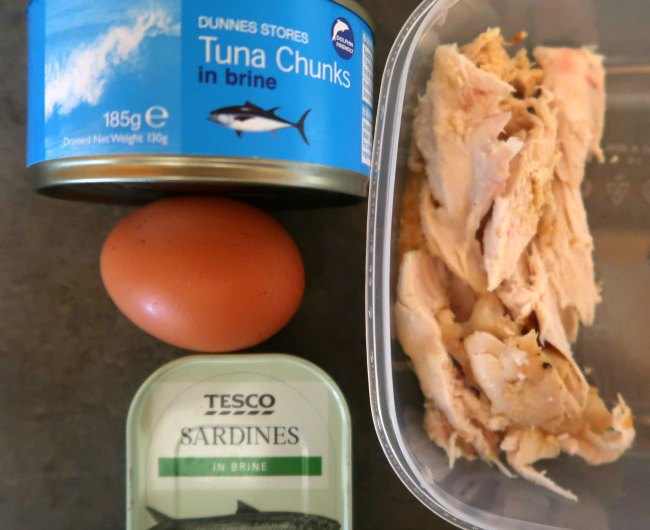 Start by thinking about what you'd like to include as your lunch protein. Here are some ideas for you:
Hard Boiled Egg – you can hard boil a pot full of eggs over the weekend as a quick protein. You can enjoy the egg as is or mix into egg salad or deviled eggs.
Tuna – a tuna salad makes and easy low carb lunch option. Or, you could mix it together with hard boiled eggs for a high protein lunch dish. (Here's the recipe.)
You could also include sardines, salmon or any other fish or seafood you like.
Leftovers – incorporate leftover roast chicken or any other meat in your lunch box. You could also cook up a roast over the weekend to enjoy through the week for lunches.
Cheese – top your lunch with grated cheese or crumbled feta for added protein, dairy and healthy fats.
Low Carb Vegetables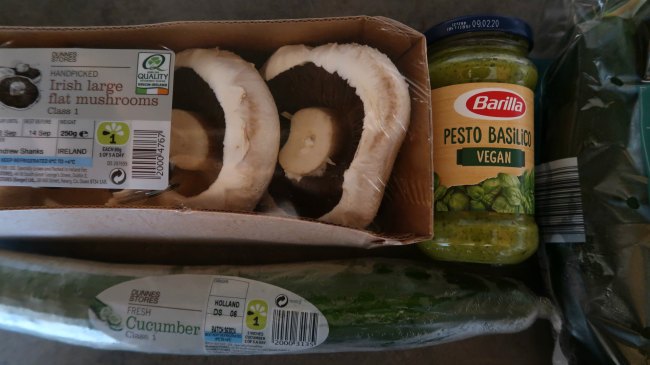 I always like to include a portion of vegetables in my lunches, for balance and the nutritional benefits.
You can go for raw, fried or roasted vegetables that you can easily prep ahead of time to include in your lunches through the week.
Here are low carb vegetables to choose from:
Cucumber
Celery
Zucchini
Mushrooms
Cauliflower
Broccoli
Spinach
Kale
Lettuce
Tomatoes
Peppers
Pesto
Keto Fruit Choices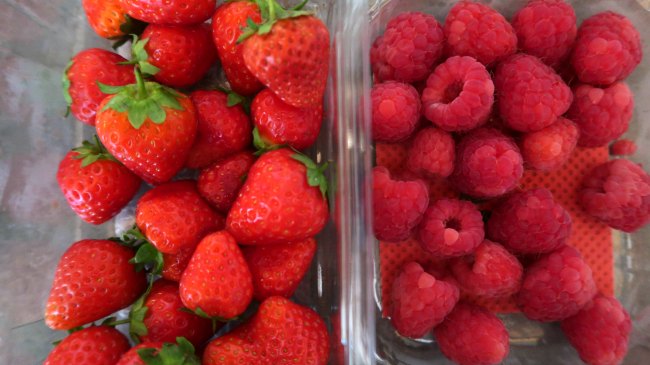 You're limited when it comes to fruit with the only keto friendly fruit being berries.
Choose from strawberries, raspberries, blueberries or any other berry you can find and include a handful for a little sweetness in your lunch box.
Healthy Fat Options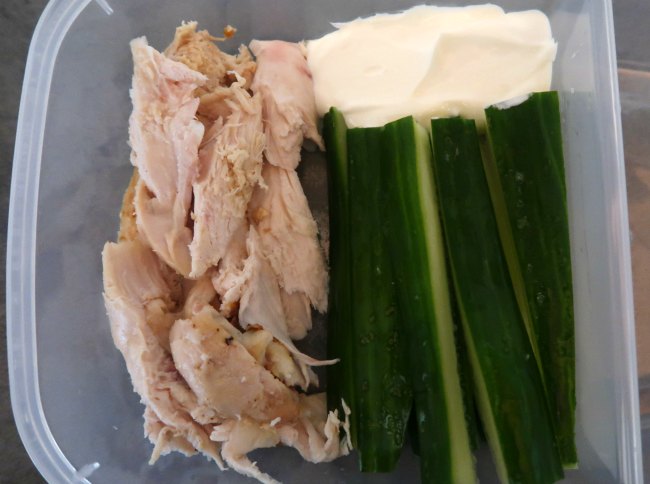 To elevate the healthy fat content of your lunch box, consider adding one or more from the following options:
Sour Cream
Mayo
Natural/Greek Yogurt
Extra Virgin Olive Oil
Avocado
Nuts & Seeds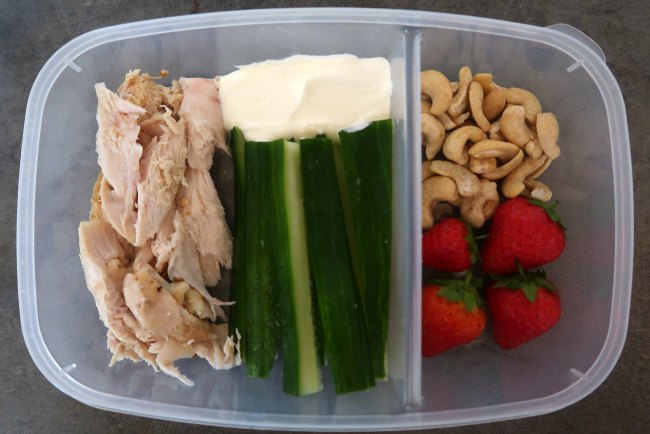 Then, it's just a matter of choosing your own adventure – pick a couple of foods from each group and put together a beautifully balanced low carb lunch box.
Keto Lunch Box Ideas Video
Here's a video talking you through how to put together an easy low carb lunch box. Hit play below or click here to watch on YouTube.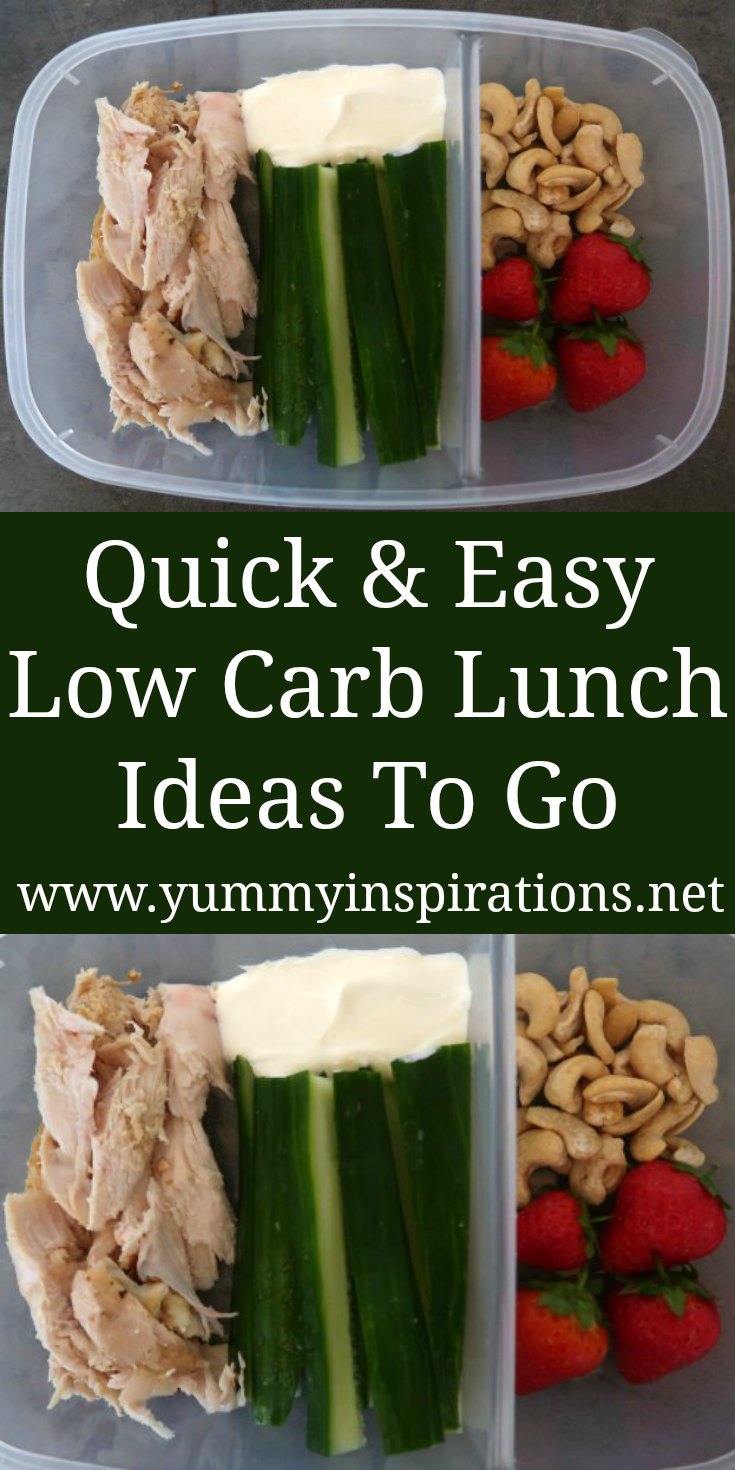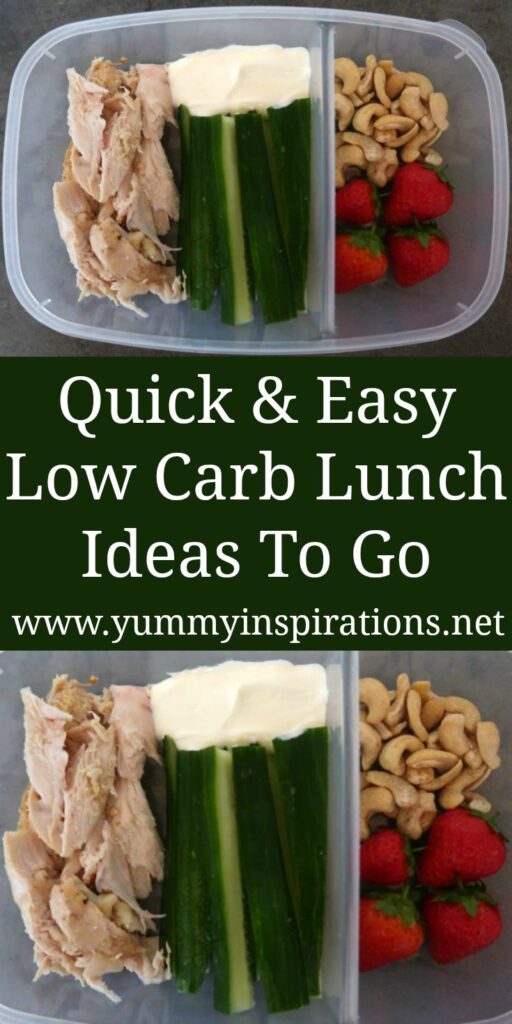 More Easy Low Carb Lunch Ideas
7 Quick Keto Lunch Recipes
15 Easy Low carb Salads For Lunch
Keto Packed Lunch Ideas
Subscribe to receive the FREE weekly newsletter, packed full of easy recipes and food inspiration plus exclusive, subscriber only content. Click here to Subscribe by Email.
Disclaimer – this post is meant for informational post only and should not be construed as medical advice. Please consult with your health professional before making any dietary changes.
Disclosure – this post contains affiliate links.