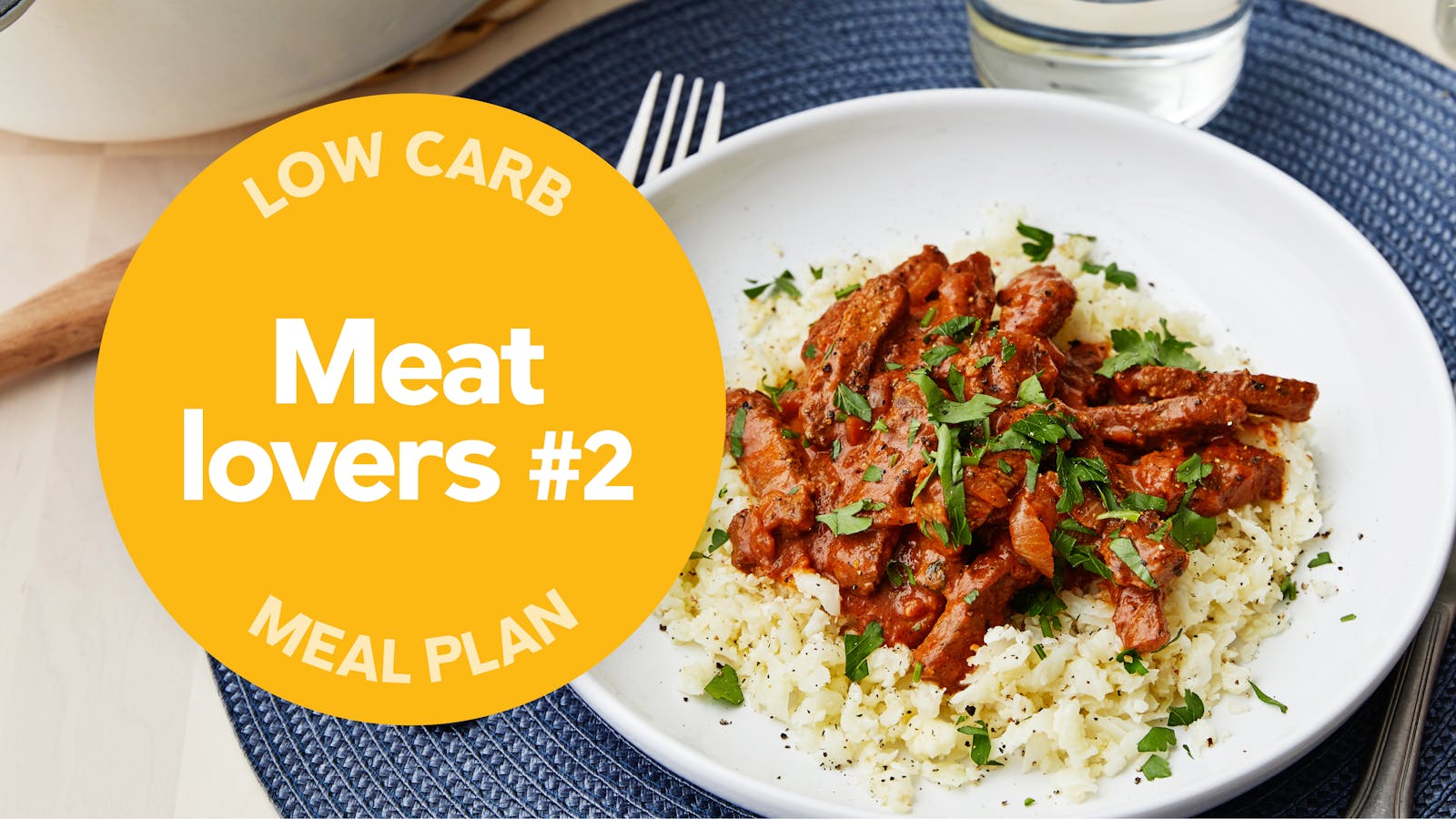 If you're a meat lover, then this plan is for you. The dishes we have planned for the coming week feature beef, lamb, or chicken.
You'll enjoy some of our best protein-packed recipes, including hearty lemon lamb skewers with keto radish and daikon salad, delicious taco meatza, and our very popular Asian cabbage stir-fry.
There's no need to worry about going over your carb limits with this plan. It'll keep you below 27 grams of net carbs per day.
And remember, you can feel free to adjust, change, or skip any recipe in this meal plan. It's entirely up to you!
More meal ideas
Looking for more recipes? We now have 174 low-carb meal plans available – including ones that are keto-approved, quick & easy, budget-friendly, vegetarian compliant, as well as, Team DD favorites. With so many options, there's no reason you should have to feel bored or uninspired while eating low carb or keto.