Low Carb Trail Mix – How to make a low carb, keto and sugar free DIY homemade trail mix snack ideas. With the video tutorial.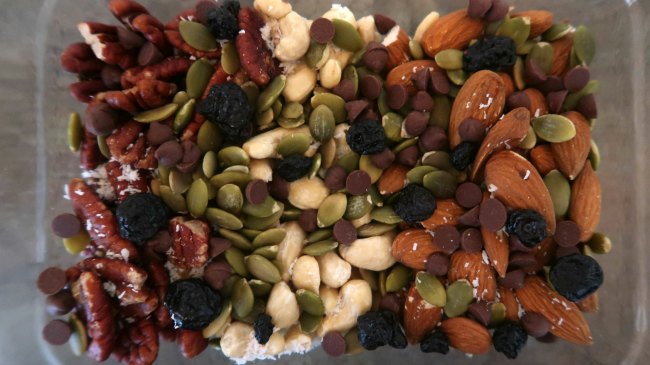 Low Carb Trail Mix
This low carb trail mix is quick and easy to put together and you can easily adapt it to meet your own dietary requirements. (And tastes!)
You can create your own mix of either sweet or savory snacks – or even make your trail mix sweet and savory or salty.
You can mix the snack together in a large bowl and then portion it out into ziploc bags for the week.
Or, you can prep the trail mix into a meal prep container to snack from during the week. I like these meal prep containers on Amazon.
Keto Trail Mix Ideas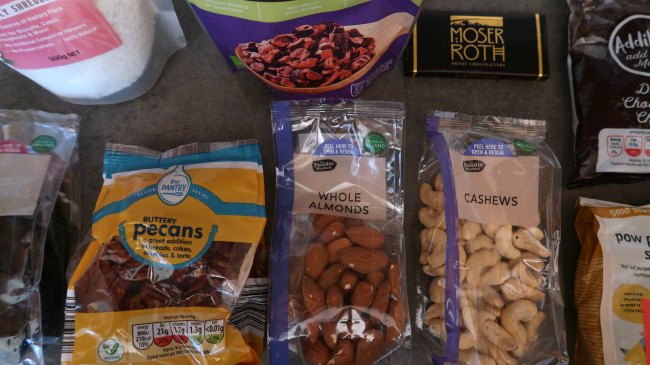 Here are ideas for foods to include in your DIY homemade trail mix:
Nuts – you can include plain, salty or sweet nuts, such as these homemade cinnamon roasted almonds.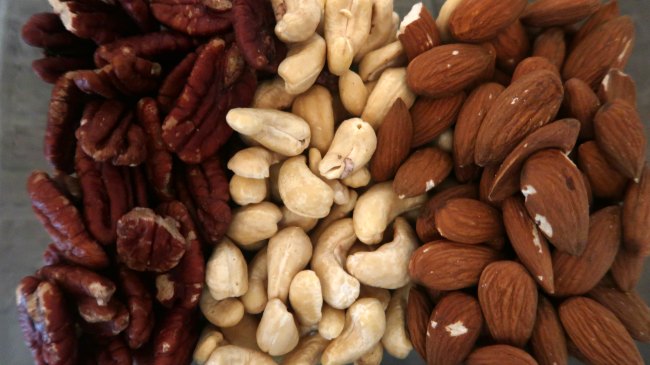 Choose from whatever nuts you like such as almonds, cashews, pecans, macadamias, peanuts or hazelnuts.
Include half a cup to a cup of a variety of nuts for a high protein snack.
Seeds – chia seeds, sunflower seeds and pumpkin seeds make a nutritious inclusion.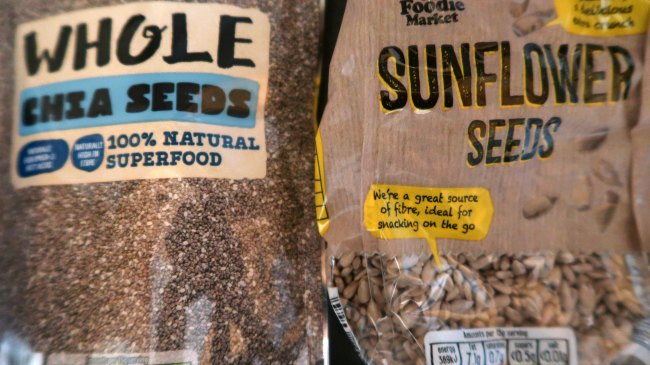 Coconut – shredded, desiccated or coconut chips add in healthy fats and flavor.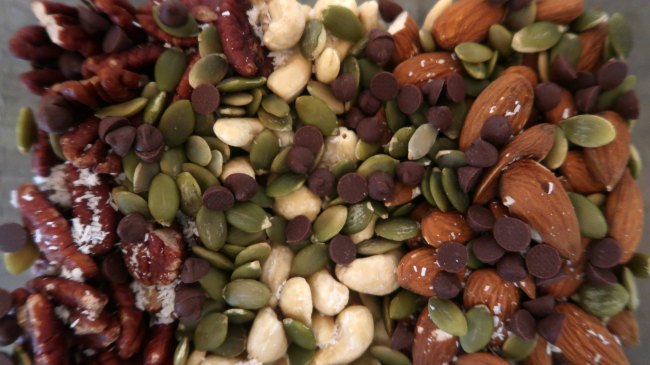 Chocolate – cacao nibs, chocolate chips or your favorite low carb, keto friendly chocolate can bring a sweet, chocolatey element to the trail mix.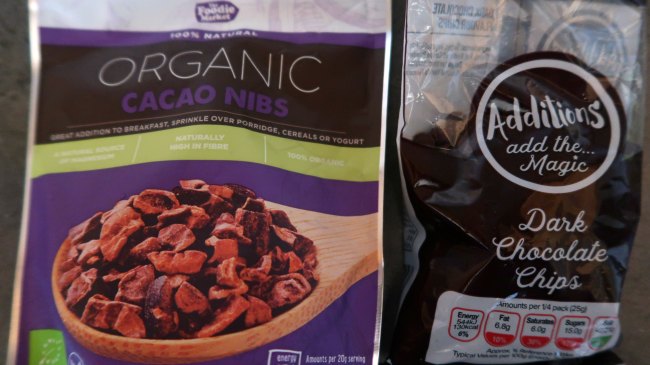 Just be mindful of the weather when including chocolate. If the mix will be enjoyed outdoors or in warm weather there's a risk of the chocolate melting into and among the rest of the ingredients.
Dried Fruit – this is a more contentious inclusion because dried fruit tends to be high in carbs and sugars. Opt for dried blueberries, goji berries or another berry.
Include only a small handful so each portion has barely a berry or two.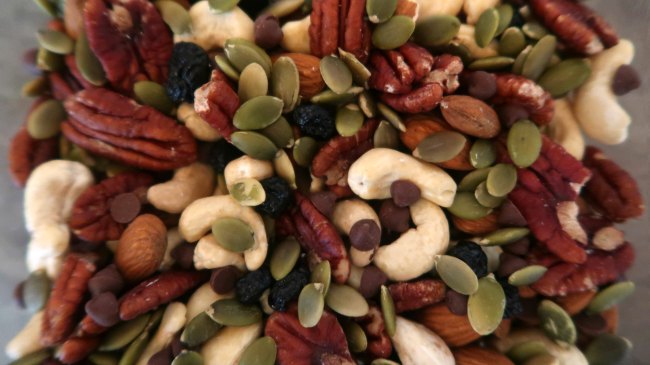 You can either mix together a handful of each ingredient for a single portion or mix together bags of ingredients for a large trail mix to pic from through the week.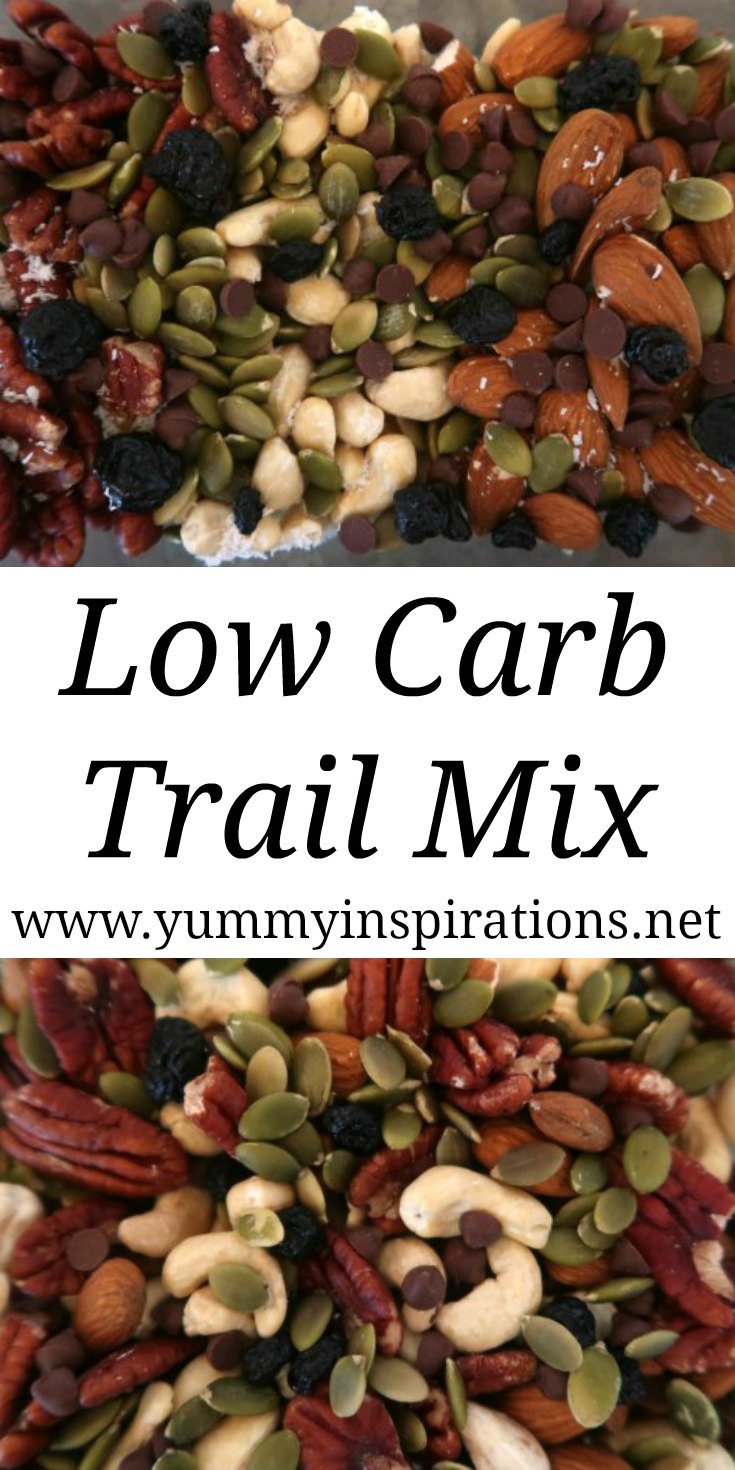 Video Tutorial
Here's the video with my go to trail mix inclusions. Hit play below or click here to watch on YouTube.
More Easy Low Carb Snack Ideas
Low Carb High Protein Snacks
Keto Travel Snacks
Sweet Low Carb Snacks
Subscribe to receive the FREE weekly newsletter, packed full of easy recipes and food inspiration plus exclusive, subscriber only content. Click here to Subscribe by Email.
Disclaimer – this post is meant for informational post only and should not be construed as medical advice. Please consult with your health professional before making any dietary changes.
Disclosure – this post contains affiliate links.