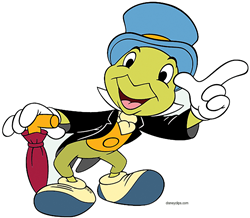 "We are now asked to engage in the existential struggle between darkness and Light, animal and Divine. The forces of Light can dispel the darkness only when each of us convinces our ego, senses and unconscious to follow the unerring wisdom of our Conscience." Leonard Perlmutter
AVERILL PARK, N.Y. (PRWEB) October 20, 2020
The American Meditation Institute's National Conscience Month observance has announced a special opportunity for all high school seniors to participate in the 2nd Annual Conscience Essay Contest. This year one high school senior will receive a $1,000. scholarship for the best essay written that explains their personal experiment with employing or disregarding the wise and good counsel of the conscience.
In daily life people are moving and reacting quickly, rather than making discerning choices. At present there is no school curriculum focused on teaching students how to evaluate options or how to use their Conscience as a practical resource tool. In part, this national essay scholarship contest intends to help establish an awareness in today's youth of the positive value of regularly using their Conscience as a trusted guide that will lead them toward a happy, healthy, creative and productive life.
High school seniors can enter the scholarship contest immediately, and submissions are accepted through January 21, 2021. The contest winner will be announce the last week in January, 2021.
The mission of National Conscience Month is to foster a national conversation that inspires individuals of all ages, and governments, school systems, faith leaders, non-profits, community organizations, corporations, atheists and agnostics across the United States to consciously experiment with using their Conscience in choosing their thoughts, words and deeds. The month-long observance identifies January 2021 as the perfect time to clarify our vision by using the Conscience as an inspired and trustworthy guide to making better decisions.
According to Leonard Perlmutter, founder of The American Meditation Institute and originator of National Conscience Month, "If we can learn to follow the sage advice of our Conscience in determining which thoughts to think, words to speak, and actions to take, we have the power to create a more perfect union in our lifetimes."
About the American Meditation Institute

The American Meditation Institute is a 501(c)3 non-profit educational organization devoted to the teaching and practice of Yoga Science, meditation and its allied disciplines as mind/body medicine. In its holistic approach to wellness, AMI combines the healing arts of the East with the practicality of modern Western science. The American Meditation Institute offers a wide variety of classes, retreats, and teacher training programs. AMI also publishes "Transformation" a quarterly journal of meditation as holistic mind/body medicine. Call 518.674.8714 for a mail or email subscription.
Media Contact:

Robert Washington
60 Garner Road

Averill Park, NY 12018
Tel: 518.674.8714

Fax: 518.674.8714
Share article on social media or email: