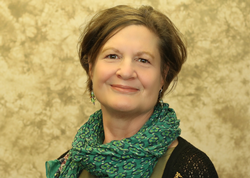 LIMEPORT, Pa. (PRWEB) December 10, 2020
New Vitae Wellness and Recovery is pleased to announce that President and CEO Judith Yanacek, LCSW has been named among the Lehigh Valley Business 2020 Game Changers Most Admired CEOs. Yanacek is one of four individuals honored as a Most Admired CEO in the category of privately held businesses. The Game Changers awards recognize business leaders and businesses that make a positive impact on the Lehigh Valley. CEO honorees demonstrate leadership, integrity, values, vision, and a commitment to excellence.
"As our President and CEO, Judy continues to set the example for our staff, offering supportive direction while facilitating excellent residential and clinical care for our residents," said New Vitae Executive Administrator Donna Devlin. "Judy utilizes the lens of our corporate mission and values as well as her own integrity to make the difficult decisions that can be associated with business practices. She also has helped others achieve a variety of goals as a result of her dedication to service to others. We are so pleased to celebrate this outstanding achievement along with her."
Yanacek continues to facilitate New Vitae's organizational growth while ensuring individualization in behavioral health, addiction, and brain injury services. A critical voice throughout the challenges associated with the COVID-19 pandemic, Yanacek has dedicated herself to ensuring the health and safety of New Vitae's residents and staff. She continues to examine options to expand services in Lehigh, Bucks, and Philadelphia counties while remaining loyal to her passion for providing the best in behavioral healthcare. She continues to guide New Vitae Wellness and Recovery through a variety of challenges, always reflecting her commitment to provide excellent person-centered, holistic care.
"I am honored to have received the Lehigh Valley Business 2020 Game Changers Most Admired CEO Award," Yanacek said. "It has been an incredible experience to work with our residents and staff to stretch us all to fulfill our corporate vision. I feel grateful to have the opportunity to offer a supportive environment where both residents and staff work together to achieve shared goals."
Yanacek and the other Game Changers honorees will be featured in an awards magazine and through highlight videos. The magazine will be inserted into the Lehigh Valley Business edition on Dec. 21.
About New Vitae Wellness and Recovery: New Vitae Wellness and Recovery is dedicated to providing comprehensive behavioral health care services and supportive residential opportunities for adults. Our array of services promotes holistic wellness through varying levels of residential supports that are combined with clinical services for individuals who experience mental health, addiction, brain injury, and intellectual disability challenges. With sites in Bucks, Lehigh, and Philadelphia counties, New Vitae works with individuals and families to utilize personal strengths, develop personal independence, and provide opportunities for community connections. To learn more about our services, please visit http://www.newvitaewellness.com.
Share article on social media or email: