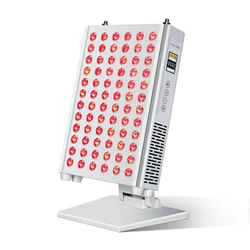 "Our MitoADAPT series will provide unprecedented access to personalized red light therapy and we are proud to be part of bringing this next generation red light therapy technology to the health and wellness community."
SCOTTSDALE, Ariz. (PRWEB) November 24, 2022
Mito Red Light, an industry leader in red light therapy, has announced the release of its most modern red light therapy panel technology to-date. The much-anticipated MitoADAPT series is a multimodal red light therapy platform that is designed to work with app-based technology to adapt to the needs of the user.
The technologically-advanced MitoADAPT provides the most personalizable red light therapy technology currently available. MitoADAPT achieves this by combining two key innovations:

11 unique wavelength combinations that provide a wide variety of potential session options.
A therapy-tracking app that allows the user to personally track each session and its outcome.
This new technology will allow MitoADAPT users access to many different session options and the ability to track which sessions are most effective for their specific needs.
"Red light therapy is becoming increasingly recognized as an effective and safe method of improving general wellness and overall health," said Scott Chaverri, CEO of Mito Red Light. "Our MitoADAPT series will provide unprecedented access to personalized red light therapy, and we are proud to be part of bringing this next-generation red light therapy technology to the health and wellness community."
MitoADAPT series panels will be available online through the Mito Red Light website.
About Mito Red Light
Mito Red Light was founded in 2019 with the goal of making high-quality red light therapy affordable for anyone. Mito Red Light has rapidly become an industry leader with multiple lines of red light therapy products that have advanced and expanded the types of red light therapy available today.
About Red Light Therapy
Red light therapy leverages the natural benefits of red and infrared wavelengths of light that are thought to stimulate subcellular organs, called mitochondria. Red light therapy has become popular over the last two decades as a natural means of improving skin quality, reducing pain, improving sleep, and optimizing muscle recovery after workouts.
Share article on social media or email: