Raspberry Brownies Recipe – How to make easy low carb gluten free chocolate brownie dessert with almond flour – with the video.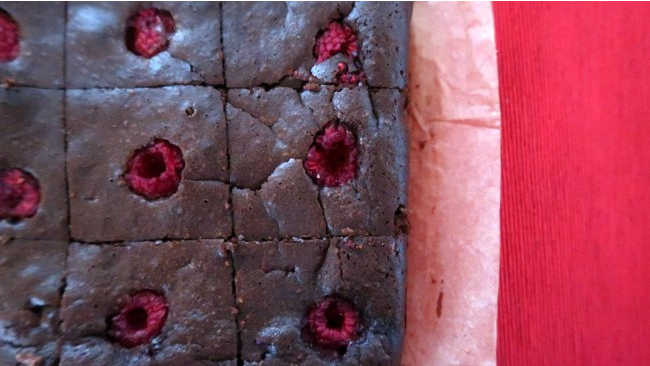 Raspberry Brownies Recipe
This raspberry brownies recipe makes a decadent chocolate dessert that's gluten free and can be low carb friendly too. Raspberry and chocolate baked together bring out the best in the ingredients and are a flavor match made in culinary heaven.
I love how these brownies come together in one pot – you melt the chocolate and butter together and then whisk all of the ingredients in, one a time. Makes them quick and easy to prepare, and minimises washing up!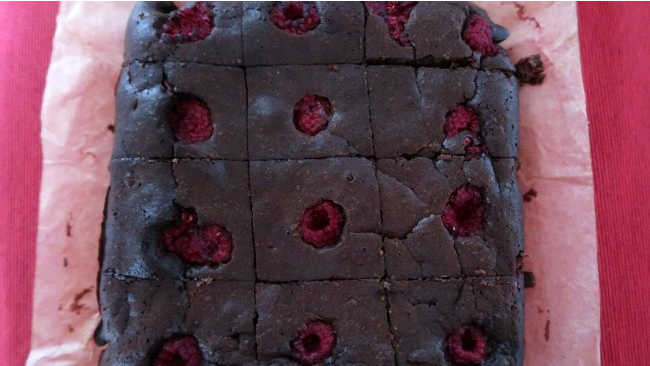 If you're wanting to make the brownies low carb friendly, just be sure to use 85% or 90% dark chocolate, (like this one) to ensure that the sugars and carbs are kept as low as possible.
Also, keep in mind that the more raspberries you include in the dessert, the higher the carbs will be. So, you can chop up to distribute smaller pieces if you want a smaller amount of berries to go further.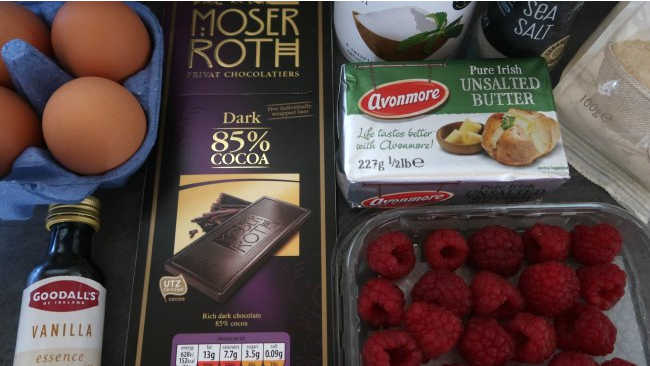 You can adjust the sweetness accordingly and add more stevia, sugar or your sweetener of choice, for perfectly sweetened brownies to your tastes.
Using almond flour will result in a finer brownie while almond meal or ground almonds will result in a denser brownie texture. Whatever way you choose to enjoy your brownies, you'll be in for a decadent dessert which is sure to be a real crowd pleaser.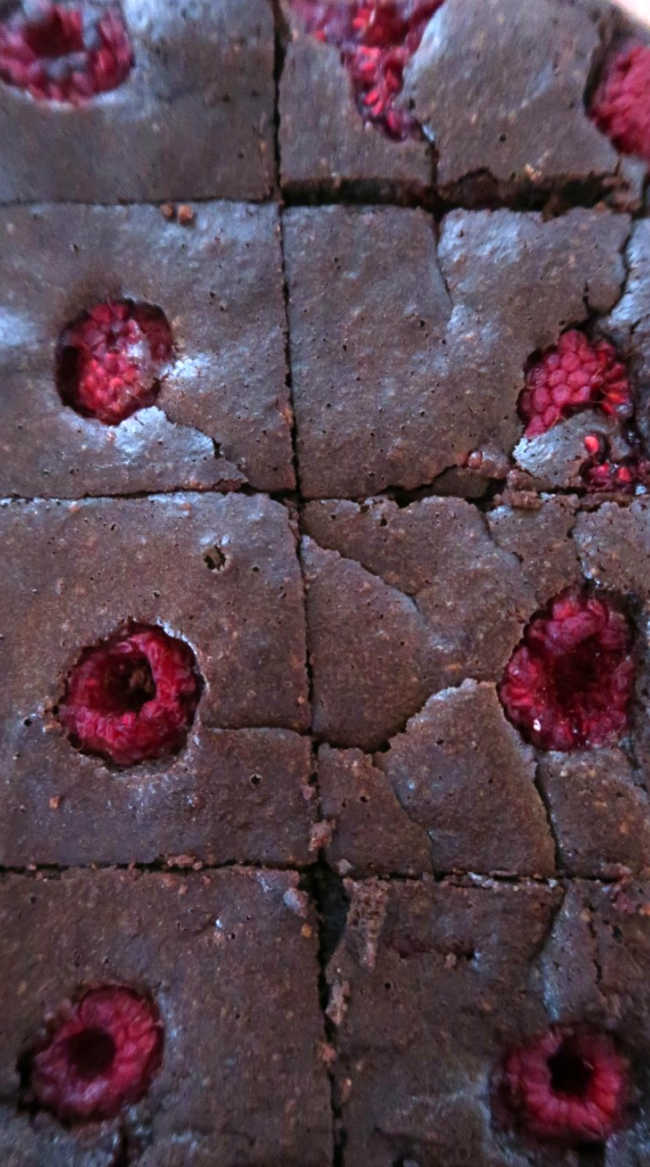 Raspberry Brownies Recipe
100g/3.5 ounces Dark Chocolate
200g/7 ounces Unsalted Butter
1 teaspoon Vanilla Essence
Pinch of Salt
1/4 Cup Stevia
4 Eggs
100g/3.5 ounces Almond Flour or Ground Almonds
1/2 to 1 Cup Raspberries
Preheat the oven to 180C/350F and line a square baking tin with well greased baking paper.
Melt the chocolate and butter together in a saucepan over medium heat.
When melted, remove from the heat and whisk in the vanilla, salt and stevia.
Whisk in the eggs, one at a time until smooth.
Stir through the almond flour or ground almonds.
Chop half of the raspberries and fold through the brownie batter
Pour into the prepared baking tin and scatter the remaining raspberries evenly over the top.
Place into the preheated oven for 20 to 25 minutes or until done to your liking.
Remove from the oven, allow to cool then remove from the baking tin and cut into brownies.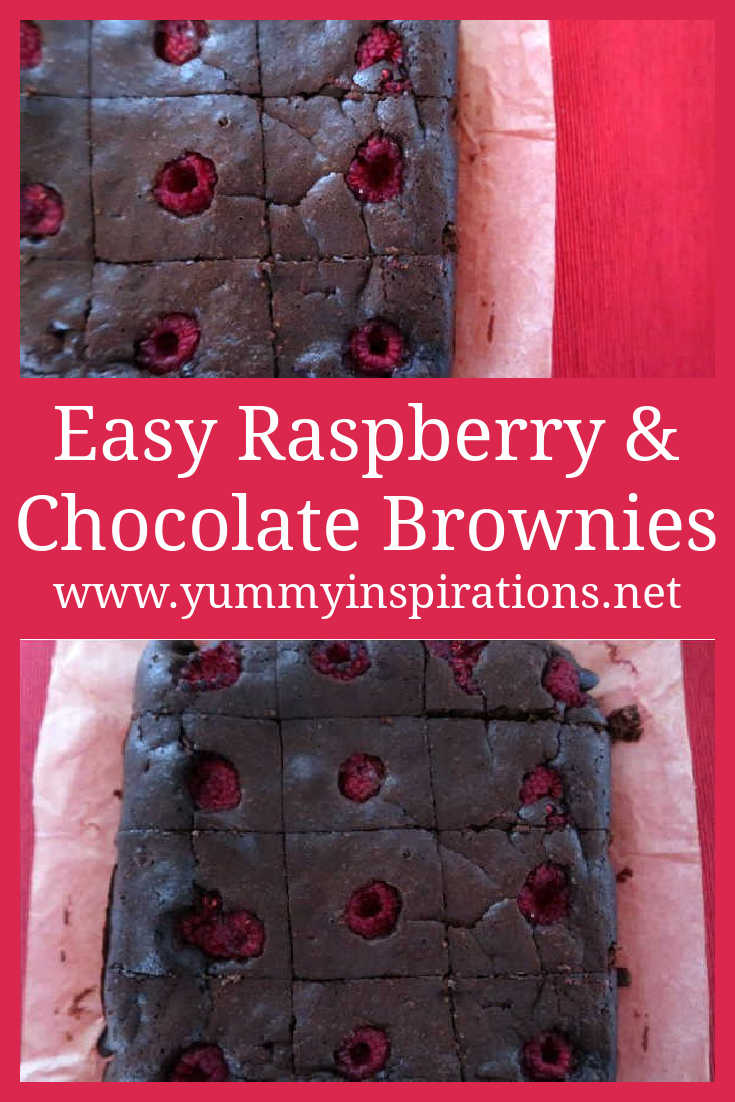 Recipe Video Tutorial
Here's the video where you can watch the easy recipe being prepared, step by step. Hit play below or click here to watch on YouTube.
More Easy Gluten Free Baking Recipes
Gooey Chocolate Orange Cake
Lemon Custard Cake
Peanut Butter Bread
<!–
–>