Raspberry Cheesecake Mousse Recipe – Best Easy No Bake 4 Ingredient Desserts without gelatin and with fresh raspberries – with the video tutorial.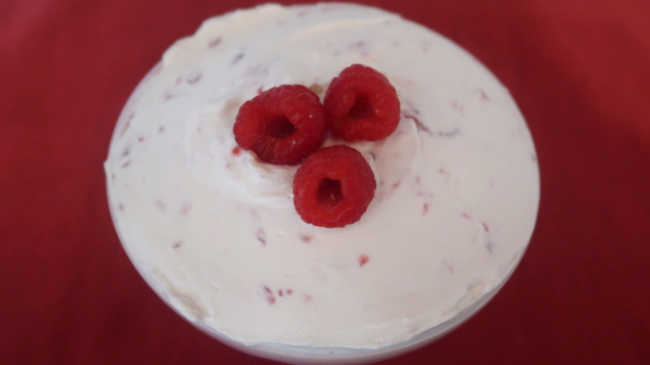 Raspberry Cheesecake Mousse
This raspberry cheesecake mousse makes a light, creamy no bake dessert that has only 4 ingredients.
The dessert makes the perfect summer dessert to celebrate a bounty of berries. I've used raspberries in this instant, but you could use strawberries or a mix of berries if you'd like.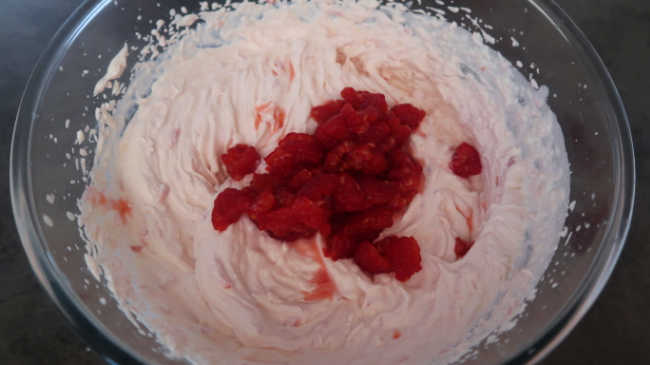 The 4 ingredients you'll need are:
Cream – you can use any cream that you can whip into thickened whipped cream. That may be heavy, double or whipping cream.
Cream Cheese – adds cheesecake flavor and a luxurious creaminess to the mousse, without the need for gelatin.
Sugar or Stevia – you can use sugar or stevia in the dessert, depends if you'd like it to be sugar free. Also, use as little or as much as you like, depends on how sweet you usually like your sweet treats to be.
Raspberries – I like to enjoy raspberries in three ways in the mousse – I tend to keep a handful whole to use as topping, then chop the rest of the berries, blending some and folding others, so you have a mixture of berry textures through the mousse.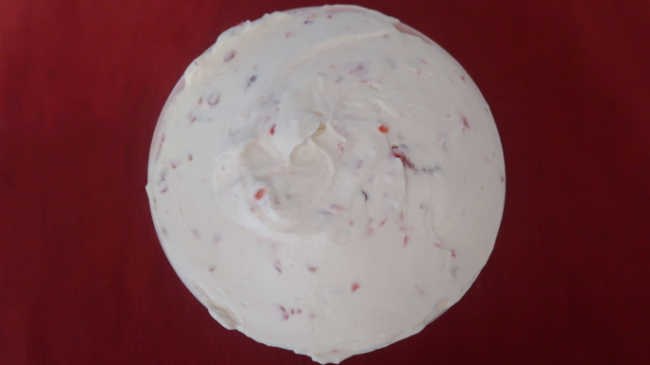 Raspberry Cheesecake Mousse Recipe
1 Cup Cream
2-4 Tablespoons Sugar or Stevia
200g/7oz Cream Cheese
1/2 to 1 Cup Raspberries
Pour the cream into a bowl and, using electric beaters, whisk until starting to become thickened whipped cream.
Add the sugar or sweetener and whisk until fully mixed through.
Add the cream cheese and whisk until you have a creamy mousse.
Chop most of the raspberries, whisk some of the berries into the mousse, fold more into the mousse and finally, top with a handful of berries.
Pop into the fridge for a few hours to thicken, then enjoy.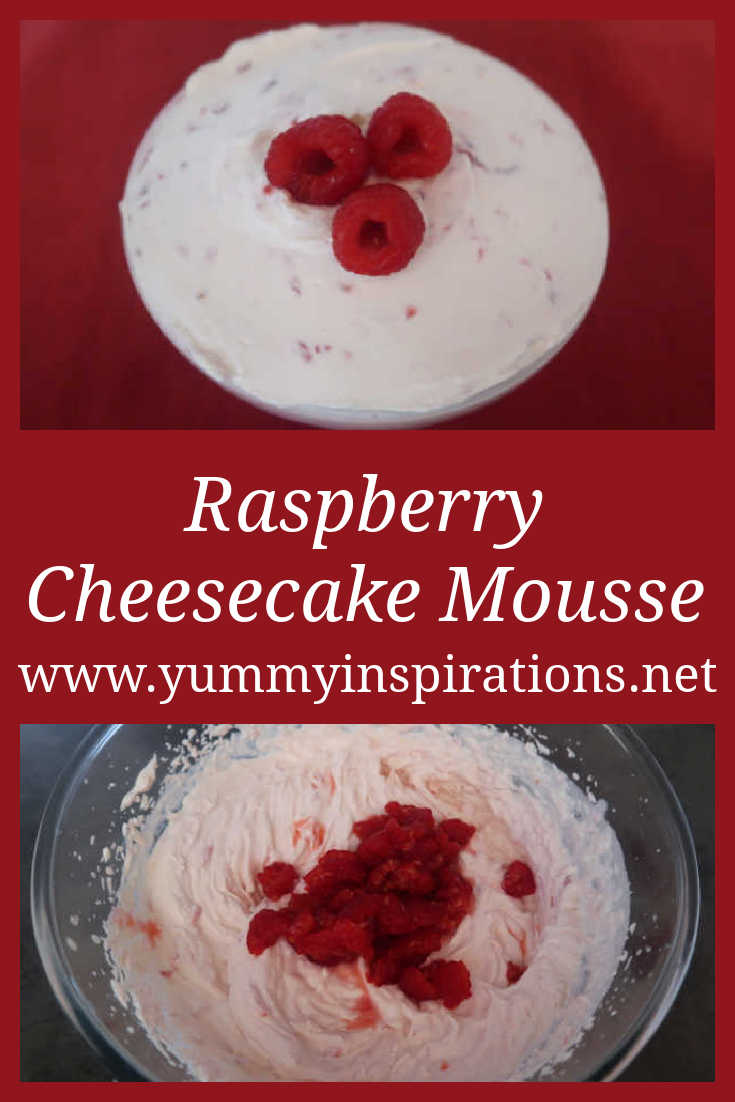 Recipe Video Tutorial
Here's the video where you can watch the easy recipe being prepared, step by step. Hit play below or click here to watch on YouTube.
More Easy No Bake Desserts
Chocolate Orange Mousse
Chocolate Panna Cotta
Easy 3 Ingredient Fudge
Disclaimer – this post is meant for informational post only and should not be construed as medical advice. Please consult with your health professional before making any dietary changes.
Disclosure – this post contains affiliate links.
<!–
–>