Ricotta Panna Cotta Recipe – How to make an easy no bake dessert with ricotta cheese and gelatin – with the video tutorial.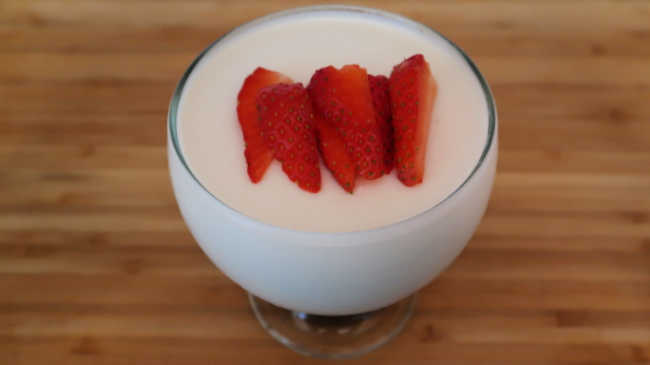 Ricotta Panna Cotta
This ricotta panna cotta makes a light dessert that's quick and easy to prepare ahead of time so that there's a sweet treat ready and waiting in the fridge for you to enjoy for dessert. (Or any time!)
To actually make the panna cotta dessert, start by blooming the gelatin or agar agar by mixing it with water and leaving it for a few minutes to thicken.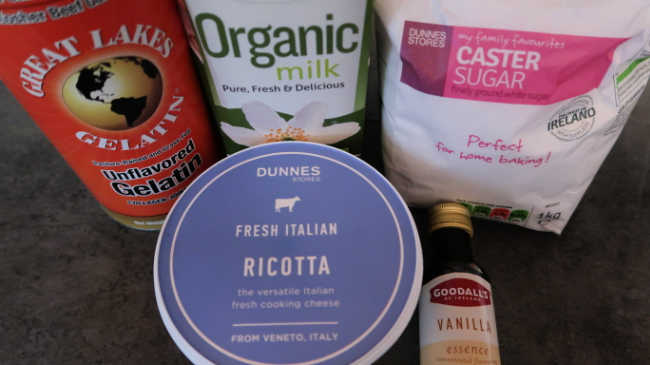 I tested using both and it just depends on which you prefer to use. (And whether you'd like the dessert to be vegetarian friendly.)
Then, mix together ricotta, milk, vanilla and stevia in a saucepan over medium heat until warmed through but not bubbling.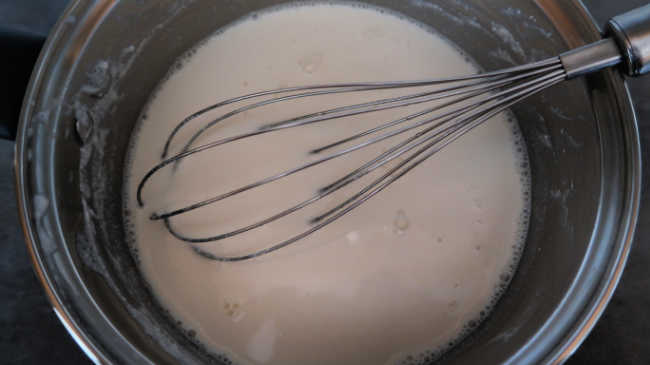 You want to be sure the ricotta mixture is warm enough for the gelatin to easily mix through and dissolve in.
Once the ricotta has warmed, take off the heat, pour in the bloomed gelatin and whisk until completely smooth and the gelatin has been completely incorporated.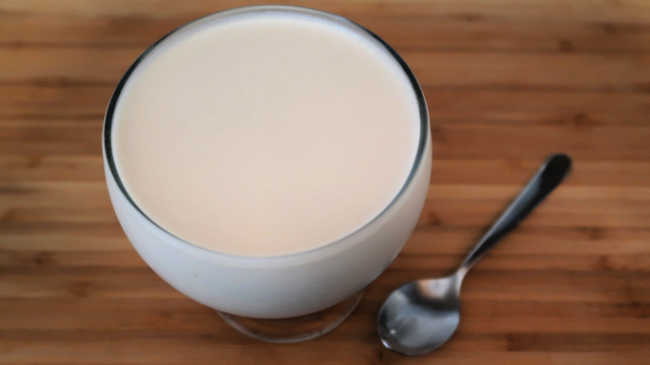 Then, it's just a matter of allowing the mixture to cool enough to move into a bowl or bowls for serving and popping into the fridge for a few hours to set.
You can top your panna cotta with fresh berries or with homemade strawberry chia jam, which perfectly balances the richness of the panna cotta.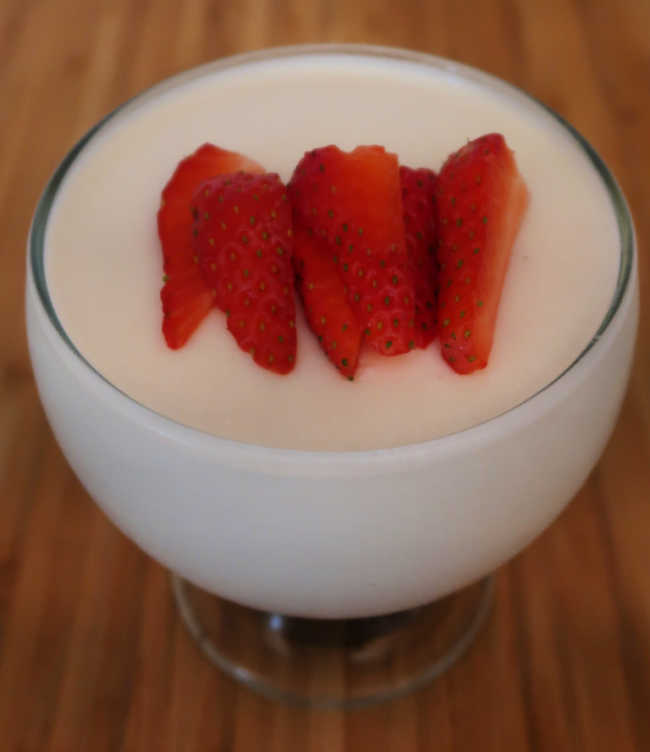 Ricotta Panna Cotta Recipe
2 teaspoons Gelatin or Agar Agar Powder
1/3 Cup Water
1/2 Cup Milk
1/4 Cup Sugar or Stevia
1 teaspoon Vanilla Extract
250g/8.8oz Ricotta Cheese
Mix the gelatin or agar agar and the water together in a small bowl until the gelatin has dissolved.
Set the gelatin aside for 5-10 minutes to bloom.
In a small saucepan, combine the milk, sugar or stevia, vanilla and ricotta.
Place over medium heat and cook until warmed but not bubbling.
Remove from the heat and whisk through the bloomed gelatin until completely combined.
Pour into a serving bowl and move to the fridge for a few hours to set, then enjoy.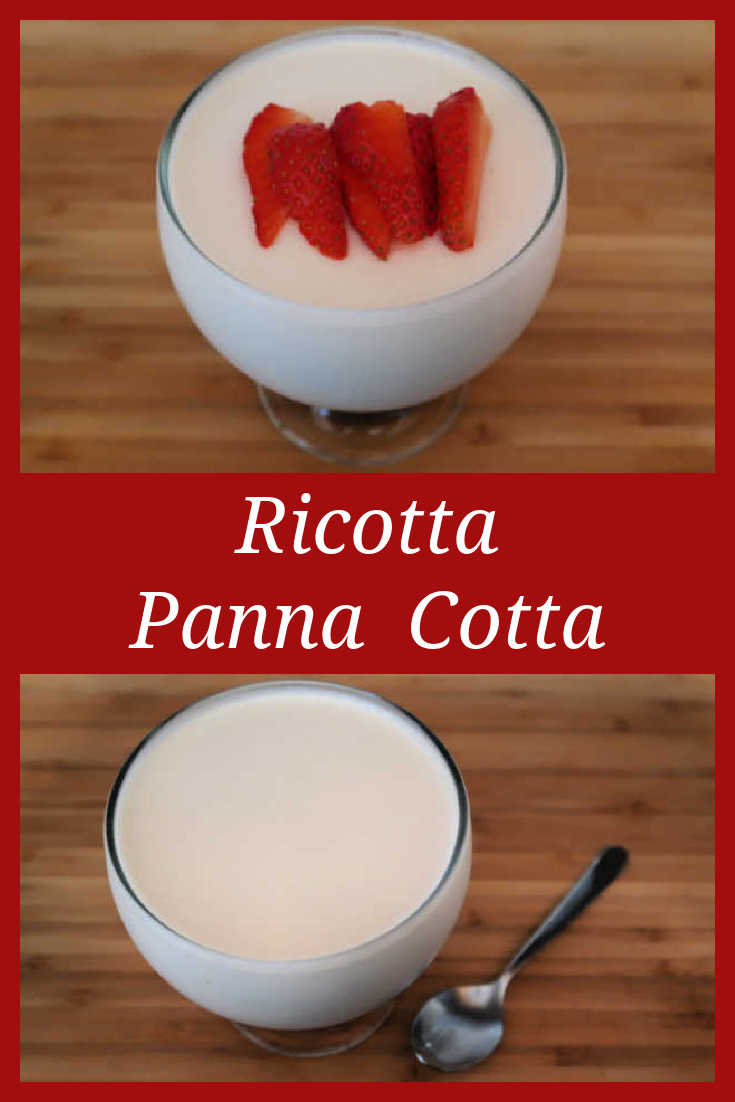 Recipe Video Tutorial
Here's the video where you can watch the easy dessert being prepared, step by step. Hit play below or click here to watch on YouTube.
More Easy Ricotta Dessert Recipes
Chocolate Ricotta Mousse
Lemon Ricotta Cake
Strawberry Ricotta Cake
<!–
–>