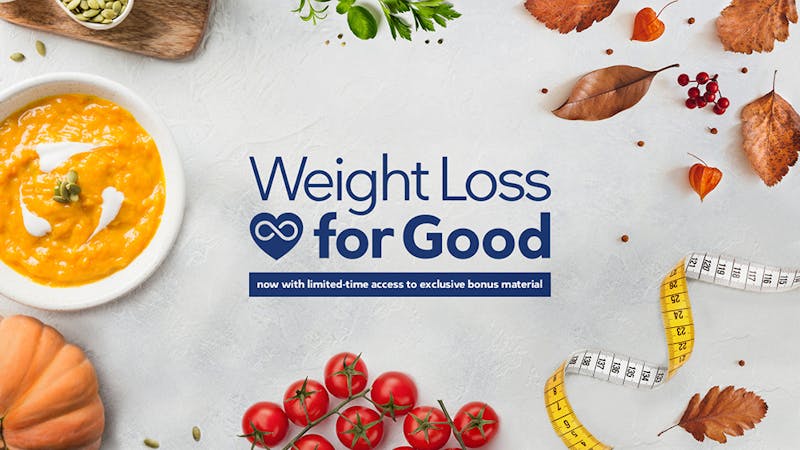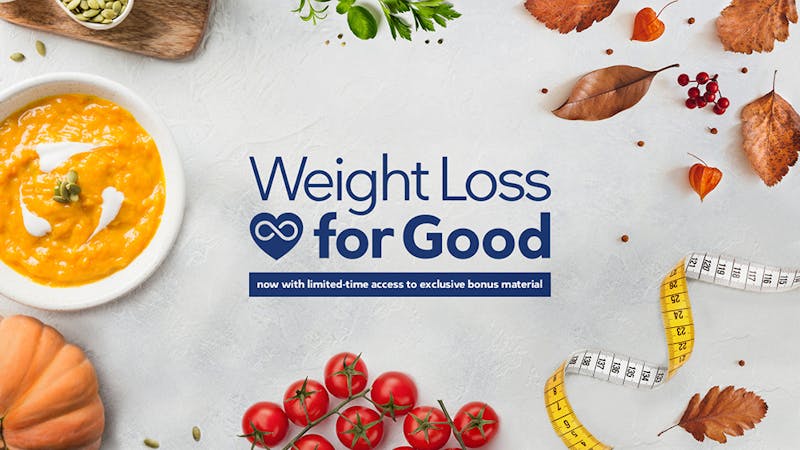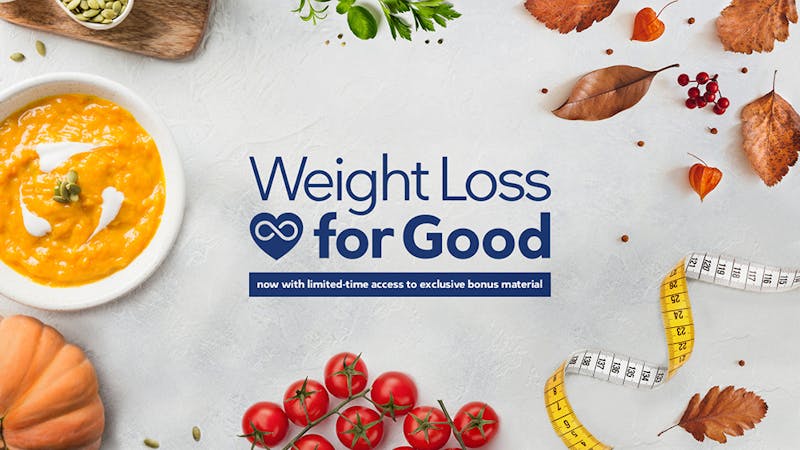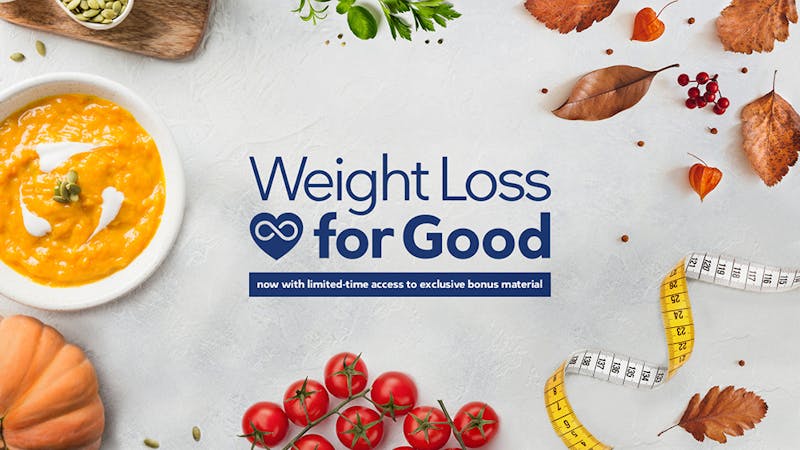 Now's your chance! Sign up for our Weight Loss for Good program, and get immediate access to exclusive material designed to help you lose weight in the coronavirus era.
About the program
Now is the perfect time to start a weight-loss journey. As summer comes to an end, it can feel like the start of a new year. What better time to kickstart new healthy habits? Make the most of autumn by signing up for our Weight Loss for Good program today.
Over the next 10 weeks, you'll get daily support and advice from doctors, dietitians, and other experts. You'll also learn how to cook healthy keto meals and get hands-on tips to help you lose weight safely, sustainably, and effectively.
In weeks one, two, and three, you'll get a daily crash course into one weight-loss topic. Then, in weeks four through ten, you'll do a deeper dive into the same themes. The end result? You'll come out of the program as a total weight-loss expert.
This program is not another crash diet. Instead, it helps you establish effective habits that are rooted in science — all so you can lose weight, and keep it off, for good.
Weight Loss for Good breaks down the science behind weight loss into practical tips that you can start using right away. You'll learn how to outsmart cravings, manage hunger, and master what to eat in every situation. We'll also teach you how to address important lifestyle factors like sleep, stress, exercise, and much more.
You'll be provided with weekly meal plans throughout the whole program. That way, you don't have to think about which foods you should (or shouldn't) eat. All you have to do is bring the provided shopping list to the grocery store each Sunday and follow the outlined recipes for the coming week.
Exclusive bonus material
For a limited time only, when you sign up for Weight Loss for Good, you also get access to exclusive bonus material. Together with Lauren Bartell Weiss, PhD, we've created the ultimate guide to approaching weight loss during the coronavirus pandemic.
In this game-changing PDF, you'll get expert advice on how to change your mindset and improve your habits.
You'll be presented with worksheets that will help you to design a plan for success. With each exercise, you'll gain inspiration for what lies ahead — while also working through any obstacles that may have stunted your progress in the past.
With the behavioral tactics you'll learn, we feel confident that your journey toward weight loss will be made easier — even while in the midst of a stressful pandemic.
To claim your bonus material, keep an eye out for the first email you get after signing up. That's where you'll find the downloadable file.
The program is available through Diet Doctor Plus. Not a member? Sign up for a FREE one-month trial. After free trial ends, only $9.99/month or $99/year.
Start FREE trial
Don't wait! Go ahead and sign up to begin your weight-loss journey today.