Ground beef is one of the most versatile protein options out there and works great when it comes to weekly meal planning. Not to mention, it's super budget-friendly! Here is a great, informational guide filled with freezing tips, ideas, and delicious recipes for ground beef meal prep!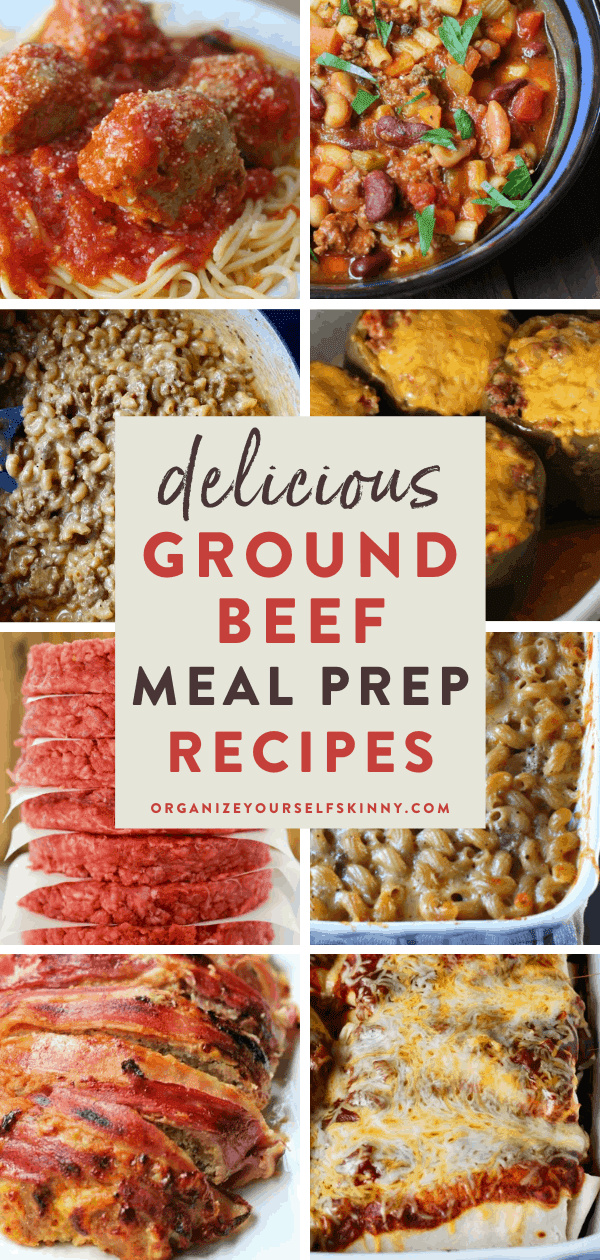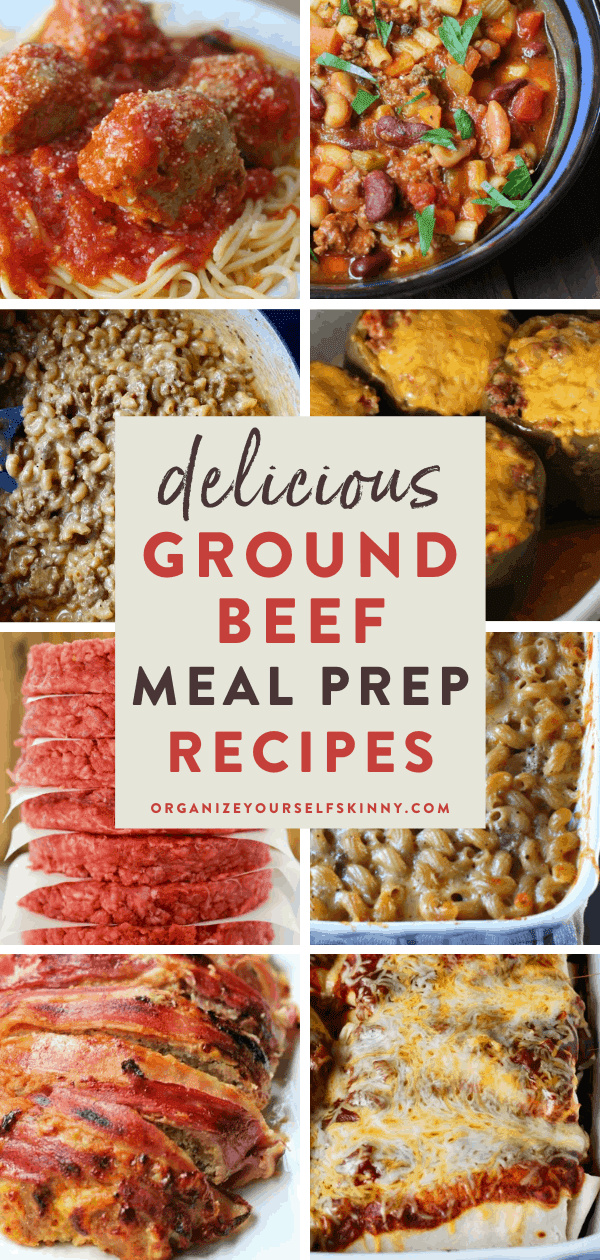 Prior to knowing anything about meal prep, I used to purchase ground beef on a weekly basis without any real plans for it. It was just one of those ingredients that I figured would be easy to use during the week. I'd have big ideas to put together some type of gourmet recipe but by the middle of the week, the package of meat stared at me until I gave up and just made tacos yet again.
Not saying that I don't love tacos or that they don't make a quick weeknight dinner, but there are so many other ways that you can use ground beef. I just didn't know how to make anything else and really couldn't think of anything creative under the pressure of little kids and husband starving for dinner.
Thankfully, I've come a long way since then and have learned that many delicious dinners can be made with ground beef.
Also, I've learned that not only can ground beef be used for easy recipes but just about every ground beef recipe can be prepped ahead of time in some way shape, or form!
So now, I never purchase ground meat without a plan.
In this post, I want to share with you some of my favorite tips for cooking with ground beef and some of my tips for meal prepping ground beef. Then, I'm going to share some of my favorite make-ahead ground beef meal prep recipes!
Frequently Asked Questions About Ground Beef Meal Prep
Before we get into exactly how to make some of these delicious ground beef recipes, here are some commonly asked questions about ground beef meal prep.
Where to purchase organic ground beef?
Let's start with purchasing ground beef! If you've been around my blog for some time, then you know I make it a priority to purchase high-quality organic beef.
When I started to eat a cleaner diet around 10 years ago, one of the first changes I made was the meat I purchased and consumed. That meant I went from conventional meats to purchasing organic grass-fed ground beef.
Organic grass-fed proteins are better for you and better for the environment. I also feel the quality of the meat you purchase is going to have a direct impact on the quality of the recipe. Basically, the better the ingredients, the better tasting the recipe is!
Of course, higher-quality beef is going to be more expensive than conventional beef but it's worth the extra cost in my opinion.
The good news is the price has come down a lot over the last 10+ years. I remember when a package of grass-fed beef was close to $10 or more a pound. Now, you can purchase in bulk for less than $6 a pound.
Where can I buy grass-fed ground beef?
Let me just say- there is more accessibility to organic grass-fed beef than there used to be.
Back when I first started to eat clean, the 2 places I could get organic meats were Wegmans or if I purchased beef locally from a farm. Now, I can get it from Wegmans, BJ's Wholesale, Whole Foods, and even Aldi's!
However, my favorite place to purchase grass-fed beef is online from Butcher Box meat delivery. It's some of the most delicious meat I've ever had! All of their meats are locally sourced and of the highest quality. Their prices are very comparable to Whole Foods and Wegmans plus you don't have to leave your house because the meat gets delivered to your door.
You can read my Butcher Box review for more information!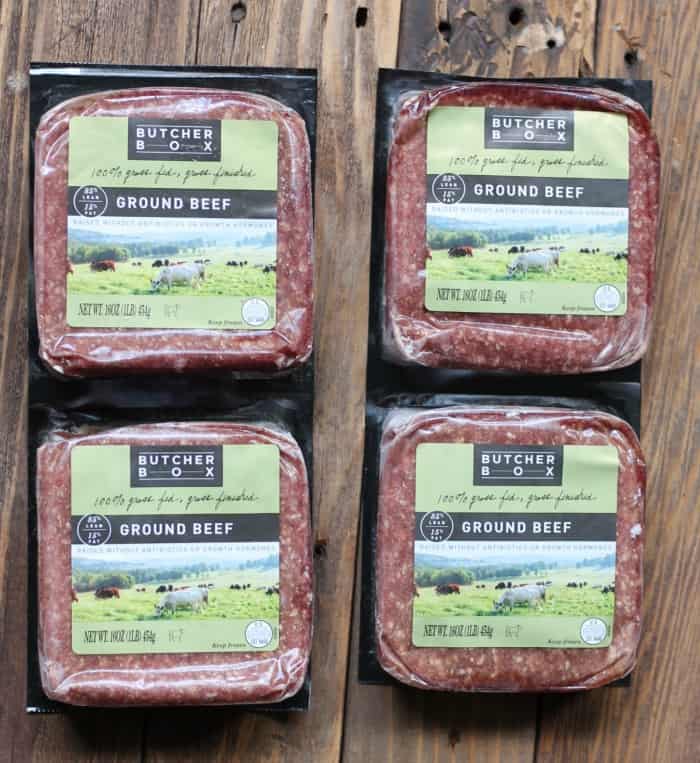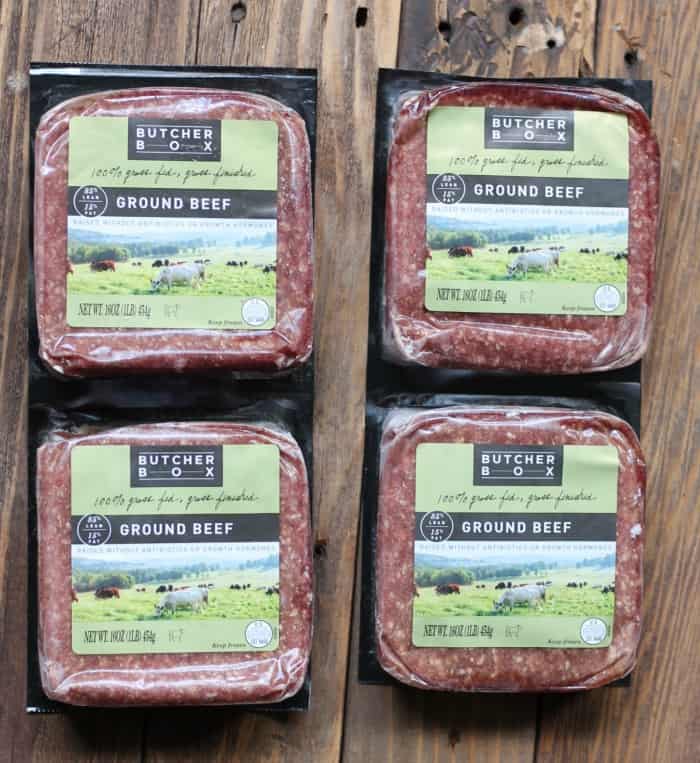 Can you freeze ground beef recipes?
Yes, and you should.
I will admit- One of my rules is to never put meat in the freezer without it being prepared. This can mean cooking the beef into a complete recipe or portioned out to be used in a recipe. I don't ever put ground beef (or any meat) in the freezer without a plan.
Keep on reading to find out all of my favorite ground beef freezer recipes and tips in this post.
How long does ground beef meal prep recipes last in the refrigerator?
Cooked ground beef recipes will last up to 4 days. To be honest, I've eaten cooked ground beef recipes at 5 days with no problems but as a good rule of thumb, plan to eat them within 4 days.
If you know you won't get to eat in time then freeze the recipe into portions to eat at a later date.
If you have a couple of raw ground beef recipes meal prepped, I'd cook them within 3 days and if not, then freeze it all to cook later on.
Tips On How To Meal Prep Ground Beef For Dinner
Before I jump into some of my favorite ground beef meal prep recipes, I want to go over some basic meal prep ideas for ground beef. Like I said earlier, I never purchase ground beef without having a plan and I never start the week with a package of ground beef sitting in my refrigerator. I always prep it ahead of time so it's ready for the week.
These are some of the basic meal prep ideas I keep in mind every time I purchase ground beef.
Cook And Season The Beef Ahead Of Time
I know cooking ground beef in a pan is super easy. It's just easier to cook it on the weekend to heat and eat during the week. Ground beef actually heats up really well! If I have tacos on the menu or cheeseburger wraps, I'll make the seasoned ground beef ahead of time. This way, we can have tacos or wraps made within minutes.
Or, if I want to get creative during the week I can use the cooked seasoned beef in a salad, on a pizza, or even in macaroni and cheese or a rice bake.
Prepare Into Stuffed Peppers
Stuffed peppers are not something I'd make from scratch after work. However, these can be put together and cooked on Sunday to be made during the week or you can simply put the ingredients together to have ready to cook during the week.
Make Meatballs
Who doesn't love meatballs?!
I think meatballs are my go-to ground beef recipe when I'm at a loss for what to make. I love this meatball recipe with ground turkey or ground beef. I'll whip together some meatballs and use them in subs or over pasta during the week.
You can even make a double or triple batch to freeze for a future meal.
Prepare A Meatloaf
We LOVE meatloaf in my house. Which is kind of funny because this used to be my least favorite meal when I was a kid. But, since discovering all kinds of new recipes, I've fallen in love with this classic.
You can fully cook the meatloaf and then heat up all week or you can prepare the meatloaf and either refrigerate up to 3 days or freeze. You can see my instructions on how to freeze meatloaf in this post.
All of my turkey meatloaf recipes can be substituted with beef. My favorite is this bacon cheeseburger meatloaf or this zucchini feta meatloaf recipe!
Stir Beef Into Rice Or Pasta Bake
Not only is this a great way to meal prep ground beef but it's also one of my favorite ways to stretch a 1lb of beef. You can cook the entire bake ahead of time and just heat and eat or you can prepare the ingredients and refrigerator up to 3 days. Continue with the recipe when you're ready to cook.
Fun fact: You can also freeze a rice or pasta bake! See my instructions for freezing casseroles in this post.
Form Ground Beef Into Hamburger Patties
Yes, I know hamburger patties are really easy to make but I prefer to handle raw meat as little as possible during the week. If hamburgers are on the menu, then I make sure to prep the patties ahead of time and refrigerate up to 3 days or freeze.
Here are my instructions for freezing hamburger patties!
Add Ground Beef To A Chili Recipe
I think chili is one of the best meal prep recipes around. Not only does chili taste better by the day but when it heats up, it tastes like you just made it. And, it freezes and reheats beautifully. It's also a great way to stretch a 1lb or so of ground beef.
How To Store Ground Beef Recipes
I store all ground beef meal prep recipes (cooked and raw) in glass containers. In my experience, glass keeps all foods (including ground beef) fresh the longest. My favorite containers for storing in the refrigerator are Pyrex Simply Store glass containers. You can see all my favorite meal prep glass containers in this post!
In addition, I also tightly wrap recipes like raw meatloaf or uncooked bakes in foil or plastic wrap. The more air you can keep away from the recipe, the longer it will stay fresh.
Best Ground Beef Meal Prep Recipes To Make
Time to get cooking! Here's a list of ground beef meal prep recipes that I make all of the time.
Cheeseburger Wraps
These come together so quickly when the ground beef is made ahead of time. All you need to do is warm up the beef the night you're going to make it and then put the wraps together.
Grab the recipe here!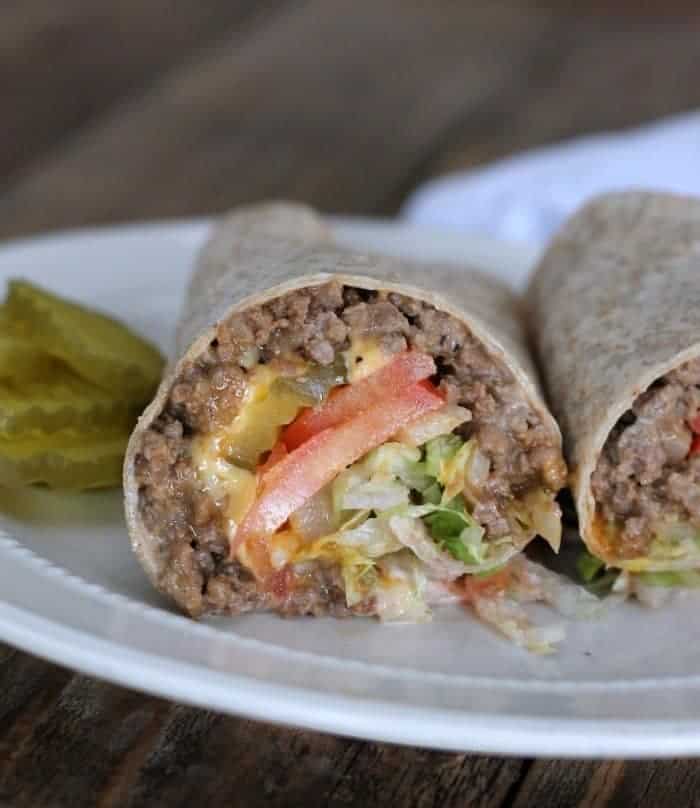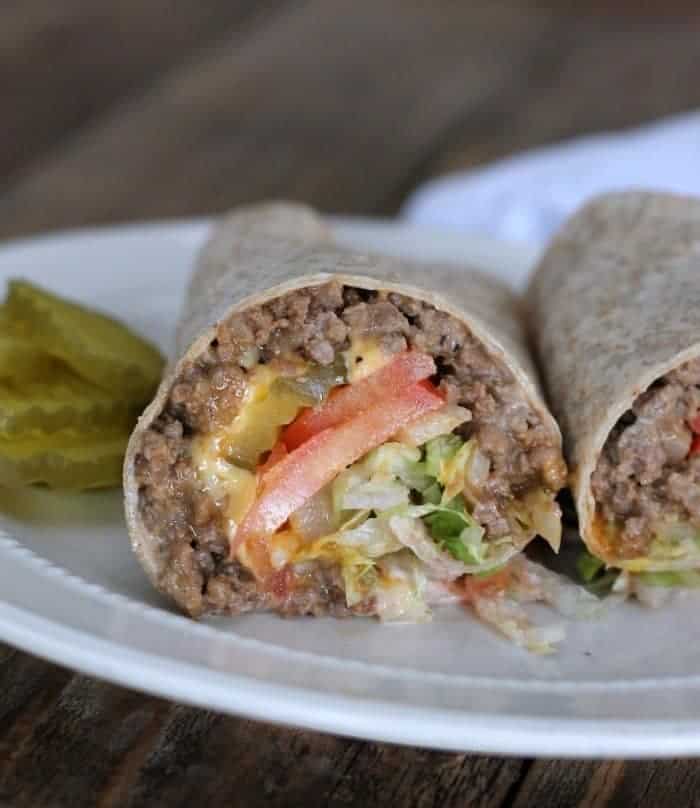 Sheet Pan Nachos
Even though my cooking skills have reached beyond tacos, I still make taco meat on a regular basis. Having taco meat ready to eat means I can whip up some sheet pan nachos in less than 15 minutes.
Grab the recipe here!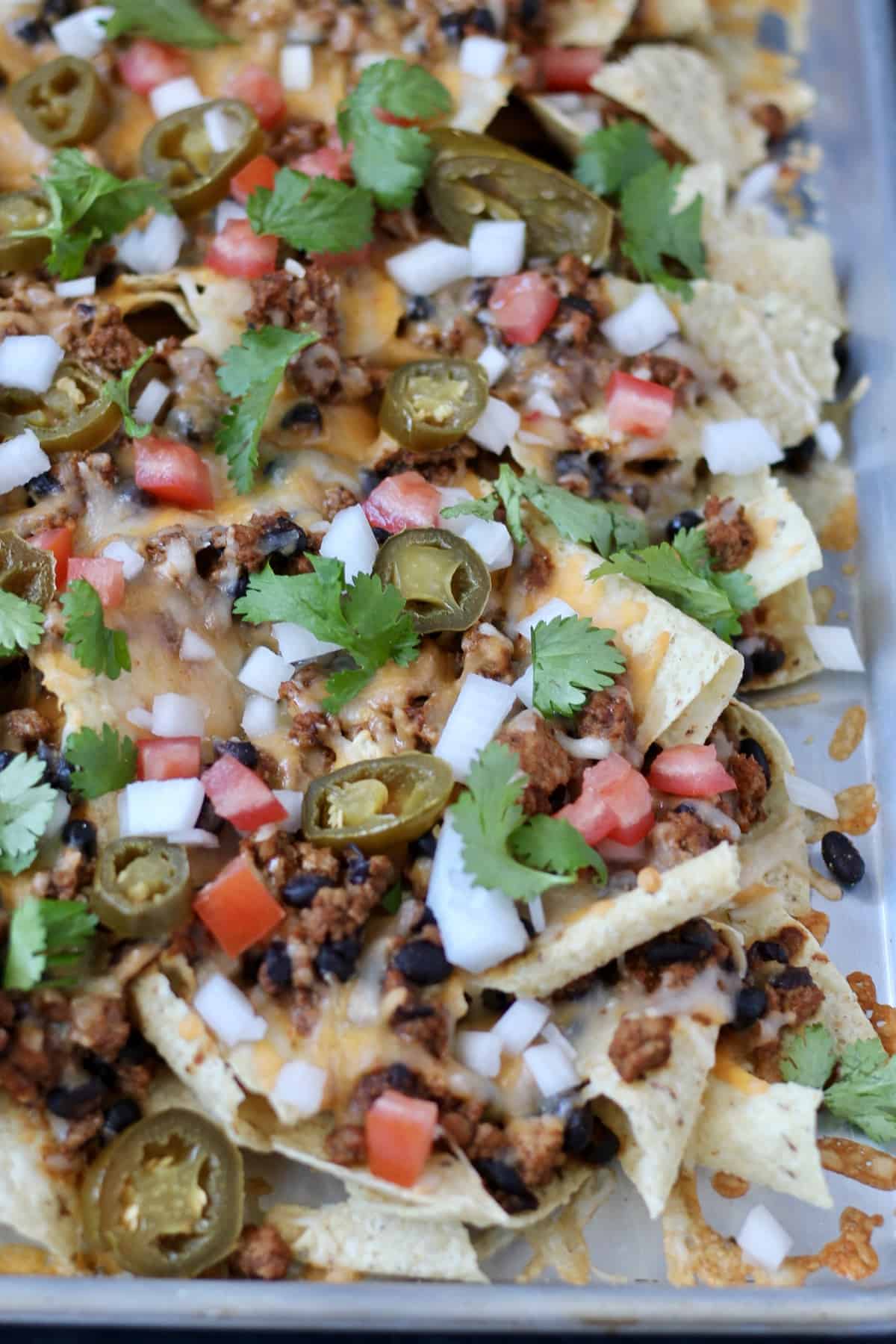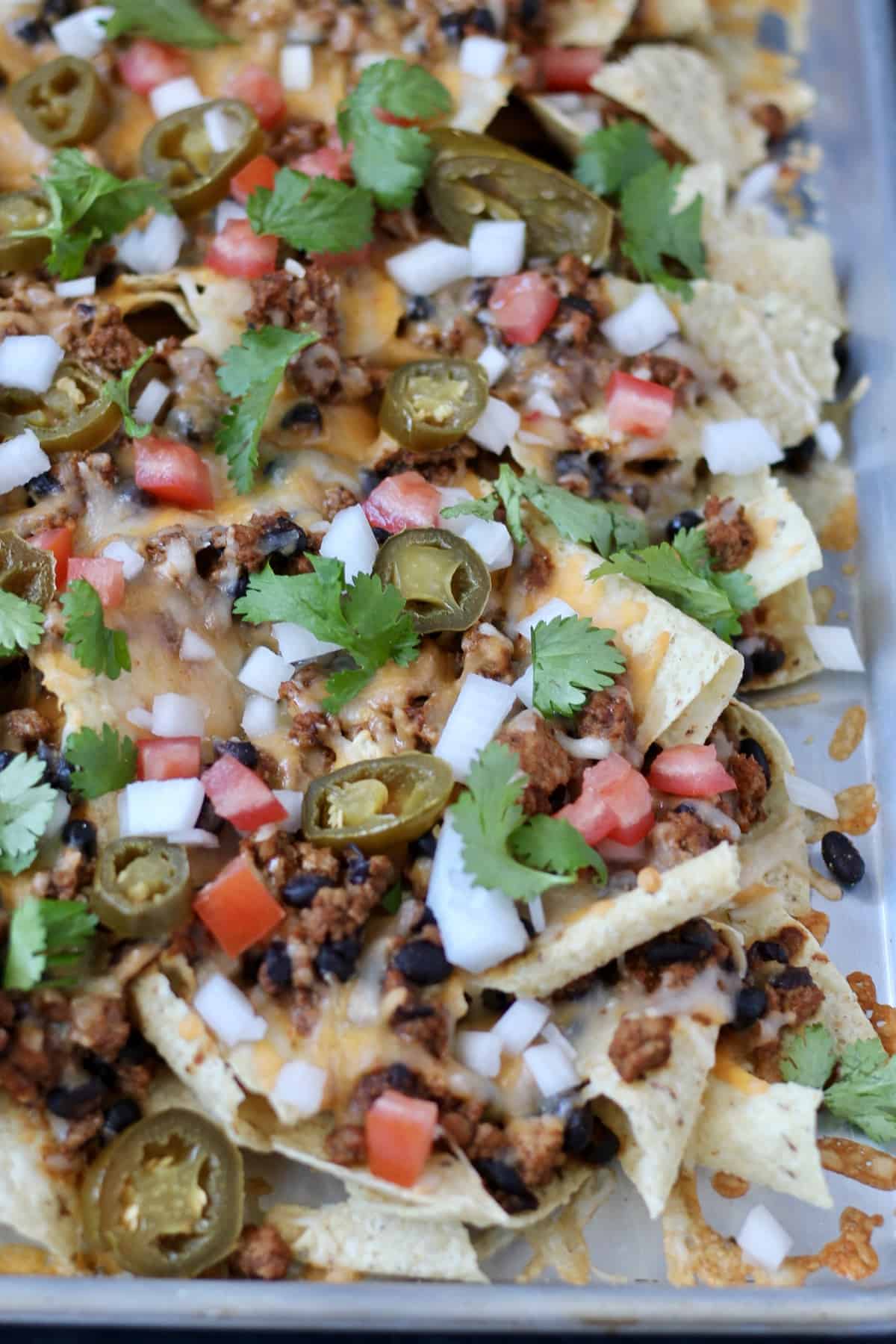 Cheeseburger Stuffed Peppers
This stuffed pepper recipe is one of the best you'll ever eat. Personally, I love to make these on Sunday to just heat and eat all week. But, you can also prepare the peppers and then bake fresh during the week. You can even freeze these stuffed peppers!
Regardless you'll be so happy to have these ready to eat during the week.
Grab the recipe here!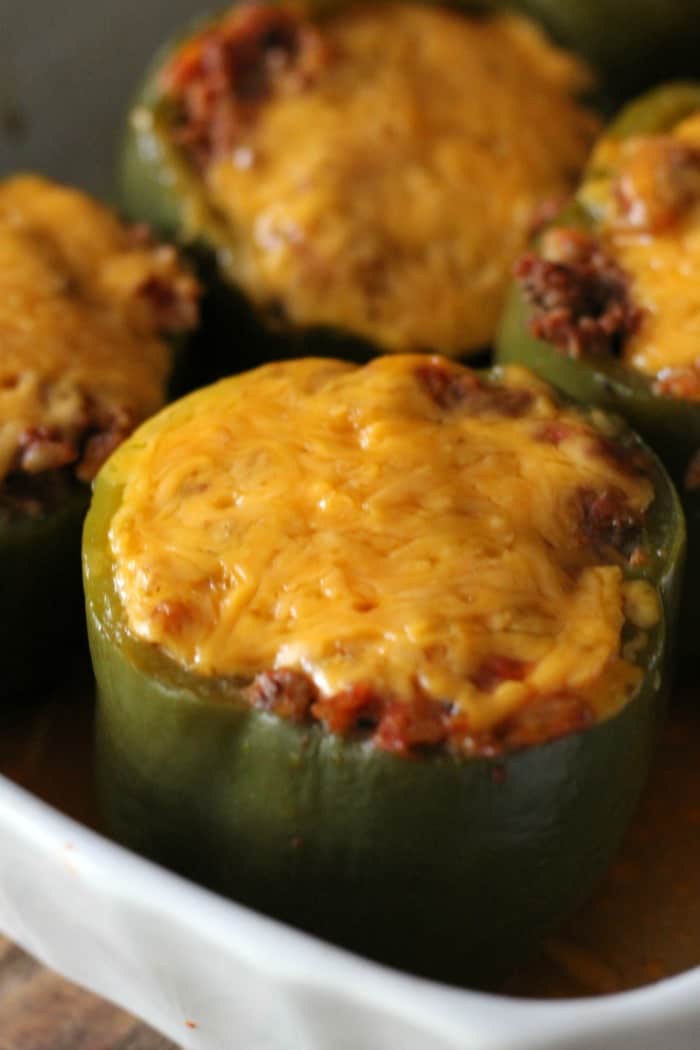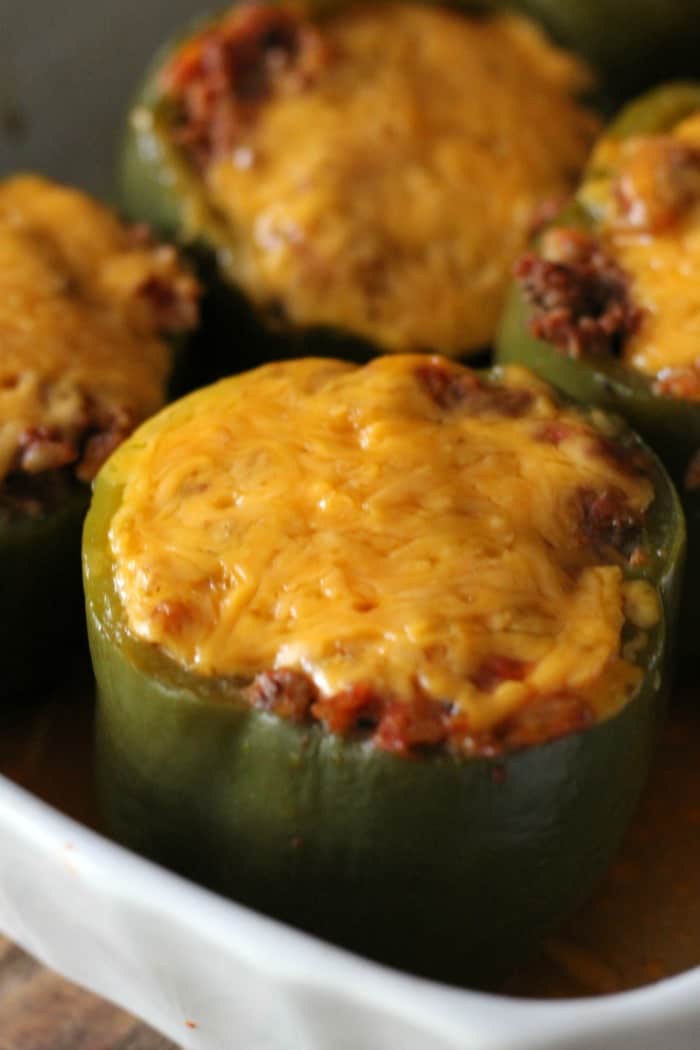 Homemade Hamburger Helper
If you need comfort food, then this is it! You can prepare this recipe completely on Sunday to heat and eat all week. I also recommend making the seasoned beef ahead of time and then put together the rest of the recipe when you're ready to have it for dinner.
Grab the recipe here!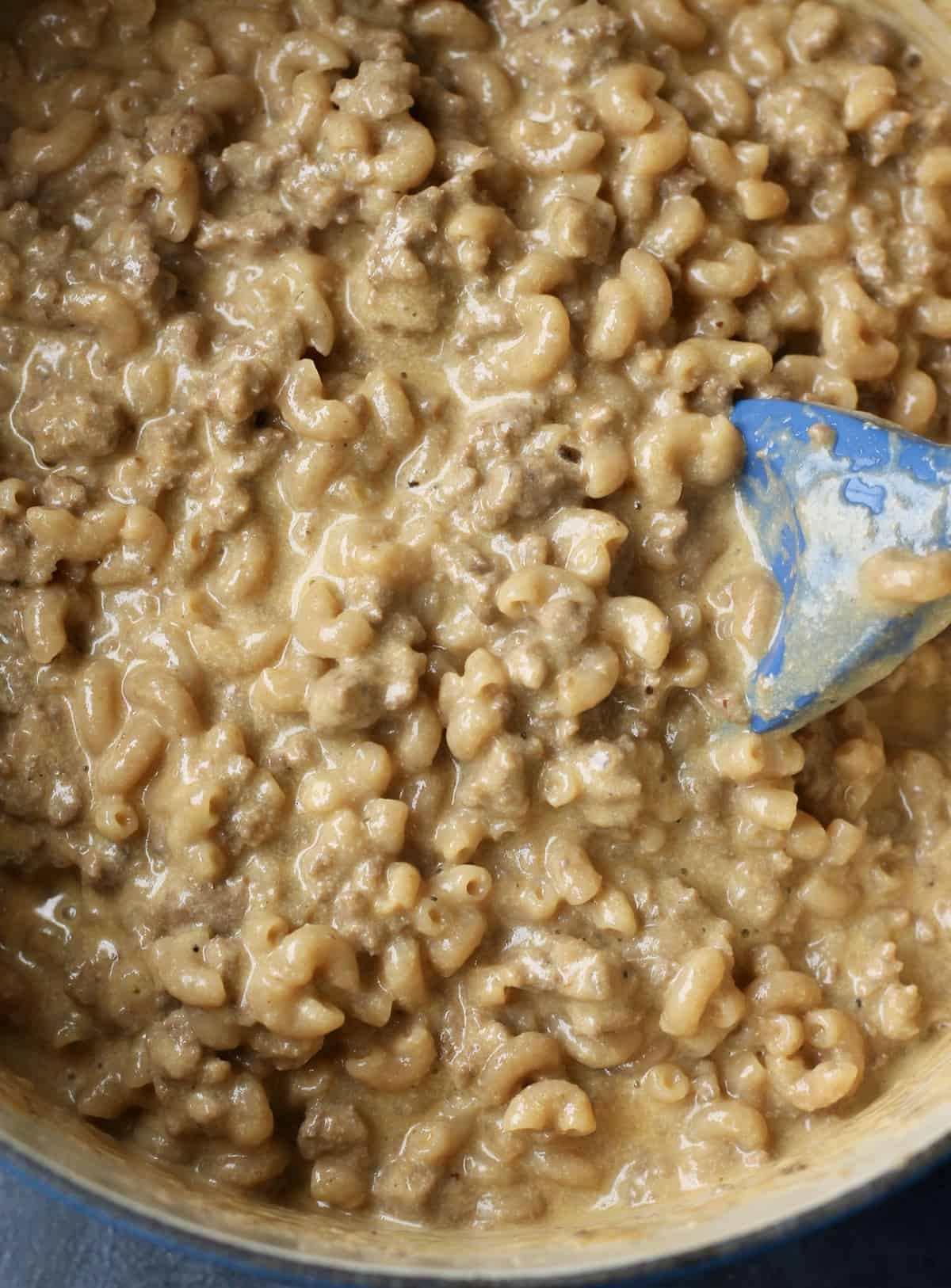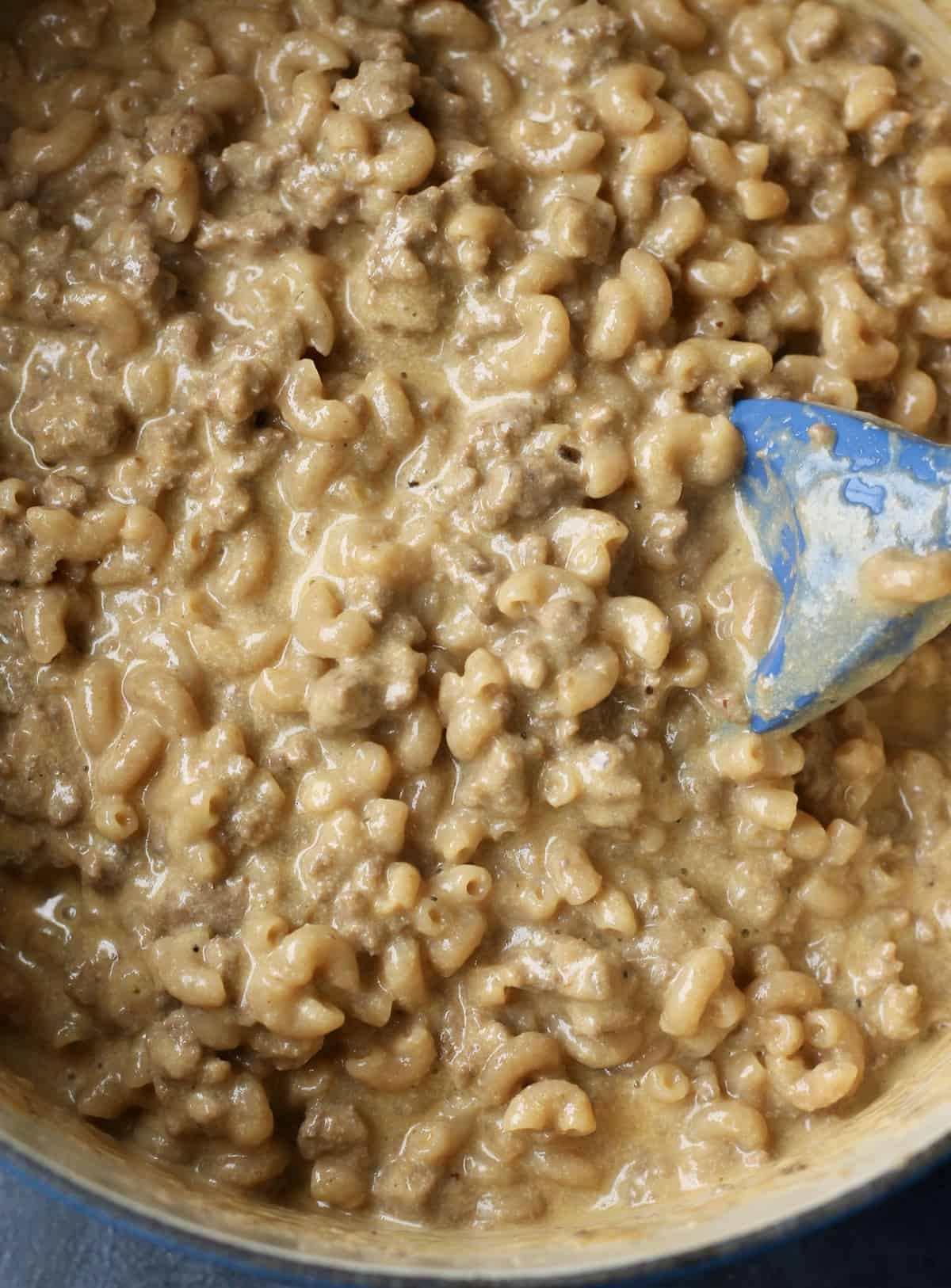 Pizza Meatloaf
I originally made this recipe with ground turkey but I've made it with ground beef too and it's so delicious. Hands down, one of my favorite meatloaf recipes!
I prefer to prepare this completely on Sunday to heat and eat all week but you can also put together the loaf, place it on a plate or small pan, wrap in foil and refrigerate up to 3 days. Continue with the recipe when you're ready to eat.
Grab the recipe here!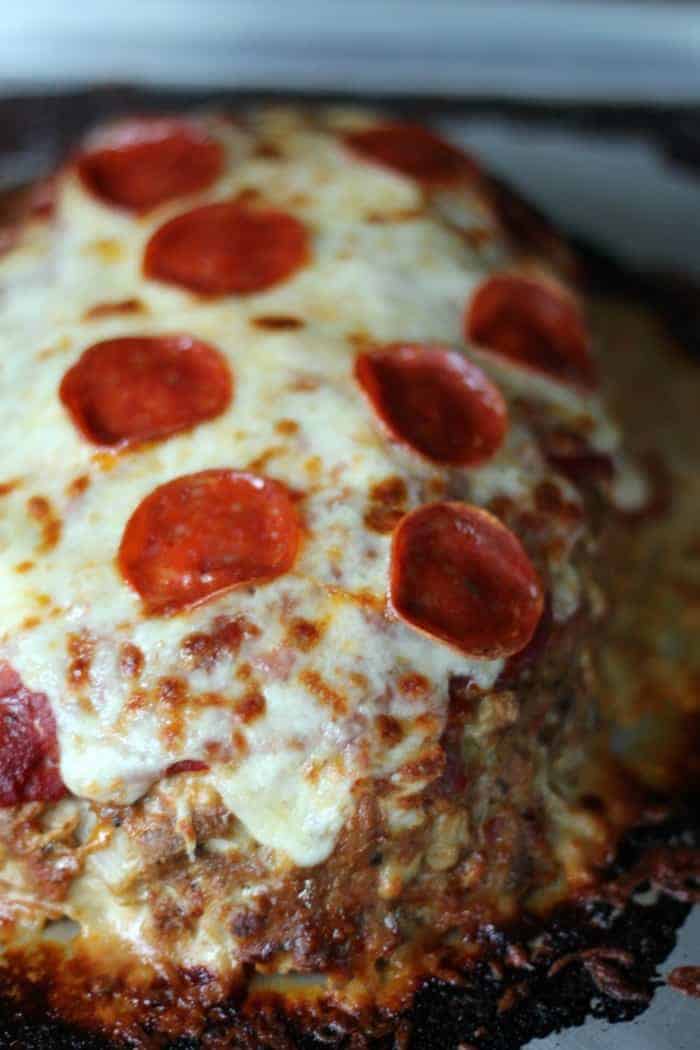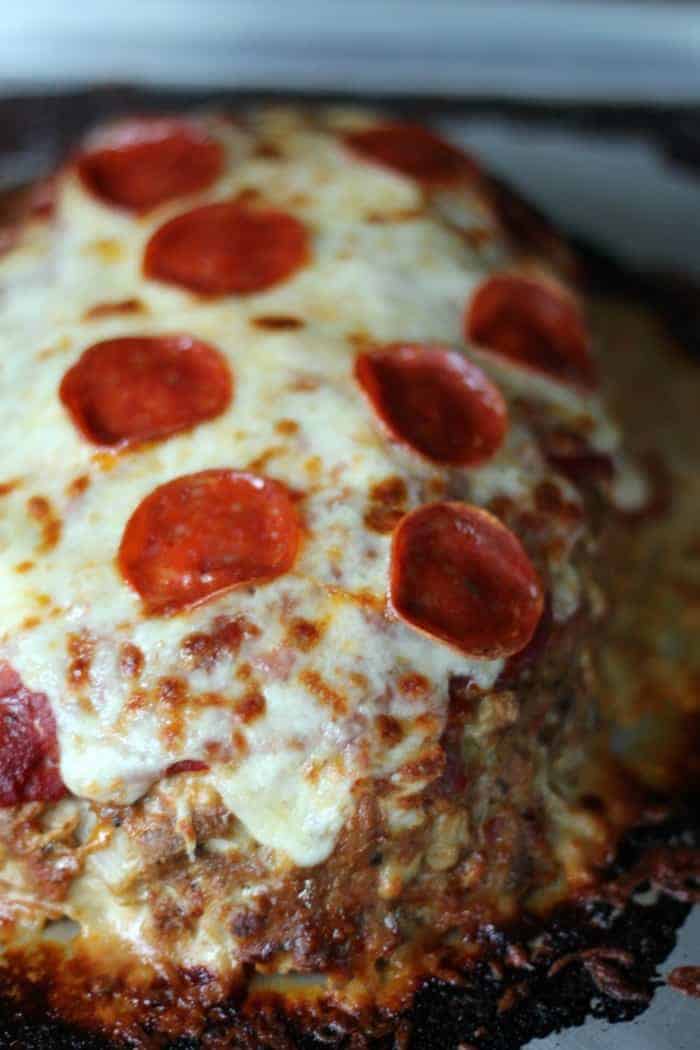 Meatballs
This is the best meatball recipe ever! I've made it with turkey and beef. You can make ahead of time and use them in recipes during the week or freeze for a future meal. Either way, I'd cook them completely ahead of time. You can freeze raw but they heat up so nicely you're fine to cook ahead of time to make it easier.
Grab the recipe here!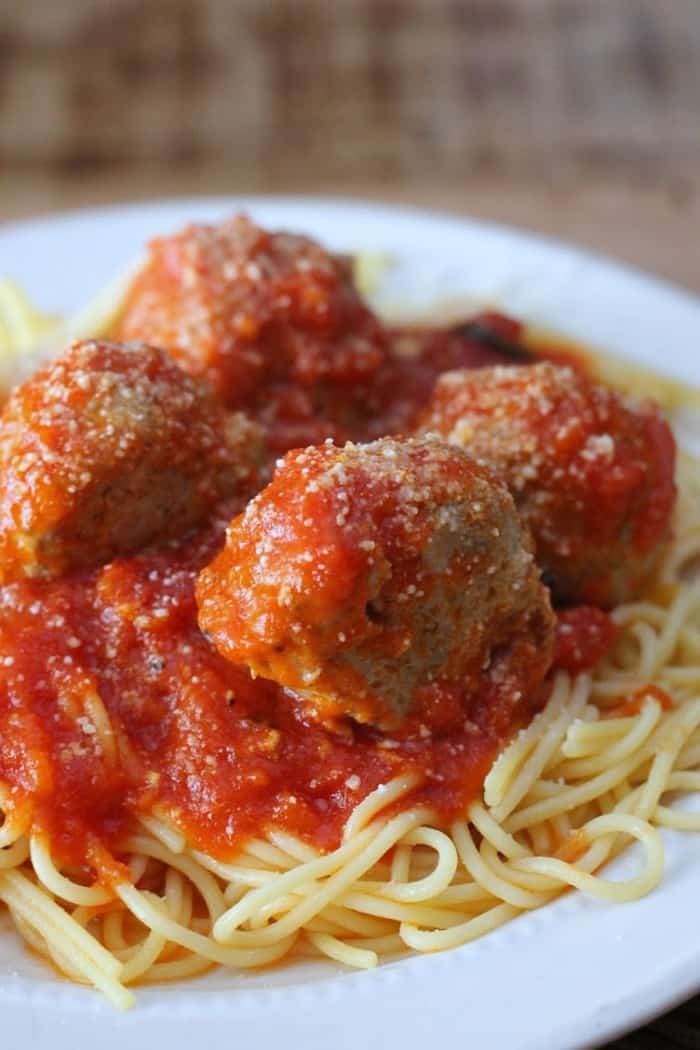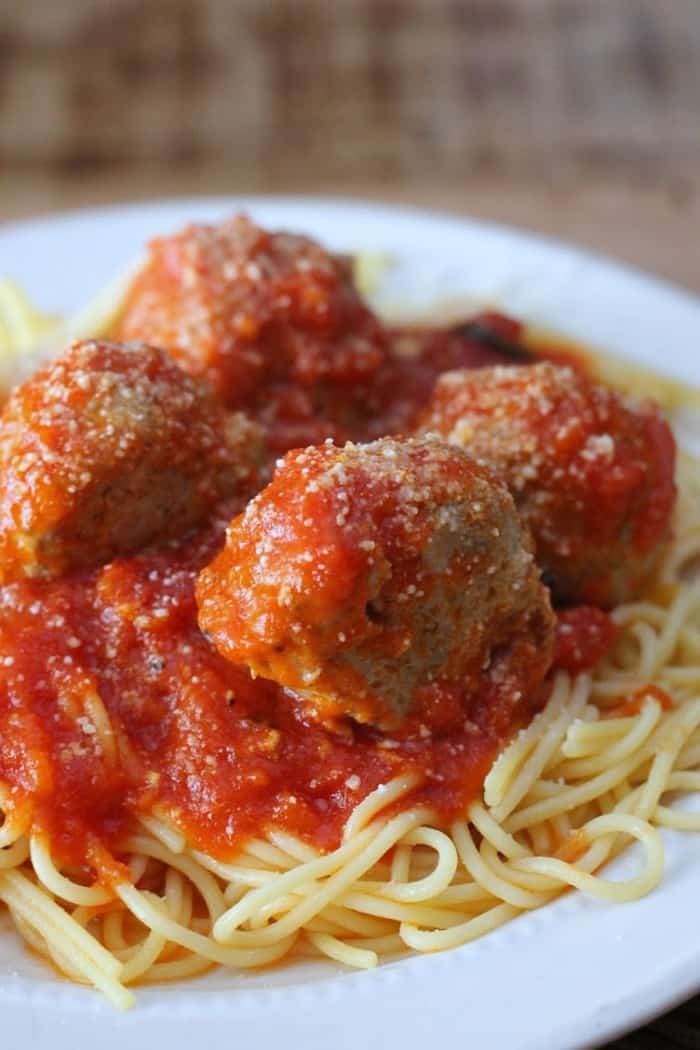 More Ground Beef Recipes
Try adding some of these other ground beef meal prep recipes to your meal plan:
Following any of these ground beef meal prep ideas and recipes will make your weekly meal plan 10x easier to keep up with! Share a picture and tag me on Instagram or Facebook if you decide to try any of these ground beef recipes!
Get Instant Access to My Best Weight Loss Tips & Strategies!
Sign up now for a free step-by-step 7-day email course that I created exclusively for my email subscribers! That's you. I will teach the best habits, strategies, and insider tips so you can enjoy a lifestyle that encourages and supports weight loss! Stop relying on willpower and take control back over your life! You can do this. Let me help!