Whether you are just starting your weight loss journey or have been on it a while and want to step it up, I think it's super important to incorporate healthy make-ahead lunches into your meal prep day. I took WAY to long to do this and once I did- everything changed. It really was a huge stepping stone for me and my progress! Here are some of my best tips and recipes for making healthy AND delicious make-ahead lunches!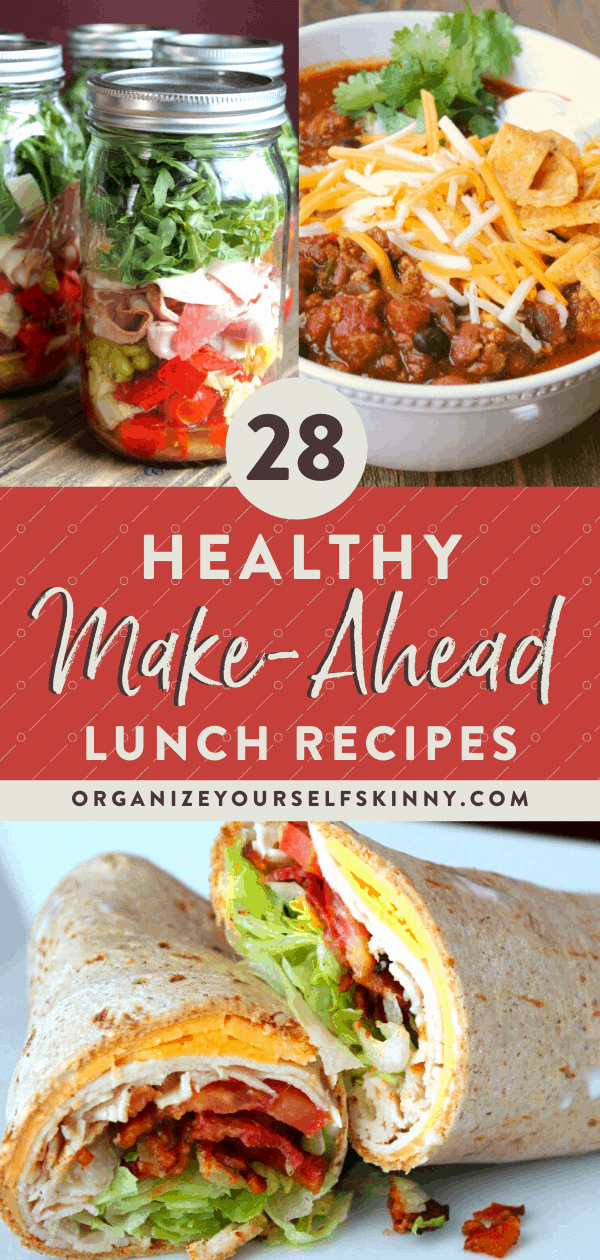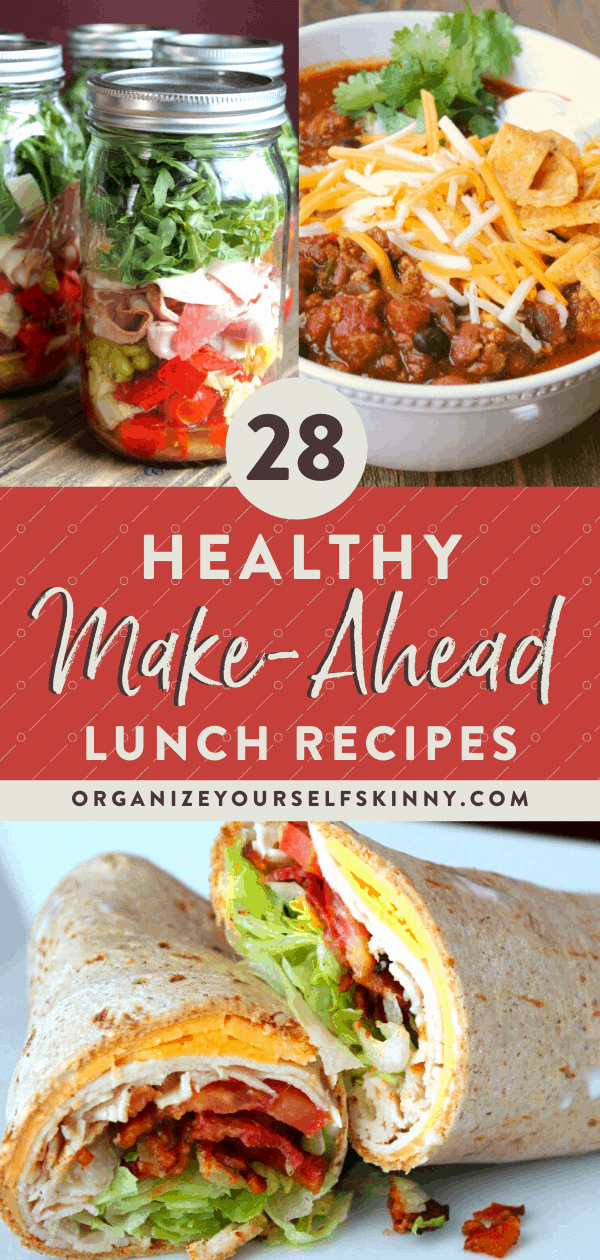 When I first started my weight loss journey, lunch was my biggest issue. At the time, I worked full-time outside the home and either forgot my lunch or didn't even bother to make it.
I remember starving by 10:00 am (because I didn't pack snacks either) and heading over to the campus coffee shop to drop $10 on a sandwich and bag of chips. Or, grabbing pretzels and a candy bar.
Lunch played a big role in keeping me overweight.
I know lunchtime is also a big issue for many of you, especially if you work outside the home. It's easy to get caught up in the chaos of everyday life and forget about lunch until it's too late.
If you can relate to this, then I highly suggest taking time to meal prep lunches every Sunday for the whole entire week.
That's exactly what I did.
How Meal Prepping Make-Ahead Lunches Helped Me
Every Sunday, I'd prep my lunch for the week so all I needed to do in the morning was grab and go. This made a huge difference!
I…
Ate healthier
Felt better throughout the day
Saved tons of money!!!
I share all of my secret hacks in this beginner's guide to meal prep! You should really take a look when you get a chance.
For today's post, I compiled a list of my favorite make-ahead lunches that I prepare during my Sunday meal prep. Some of these recipes take less than half an hour to make and others can simmer in the crockpot while you do other things.
Each one is healthy and can be prepared ahead of time for the week. Make-ahead instructions come with each recipe!
If you want to learn to get started with meal prep this weekend then download my free Quick-Start Meal Prep Guide with a meal plan, recipes, and grocery list!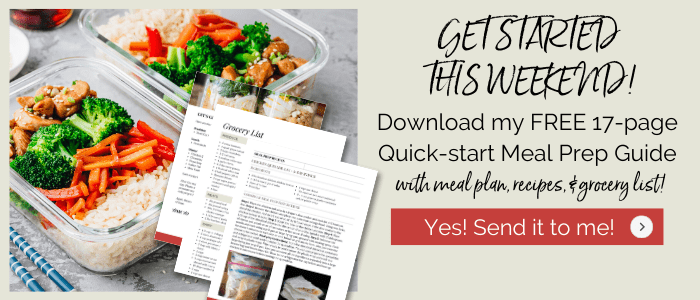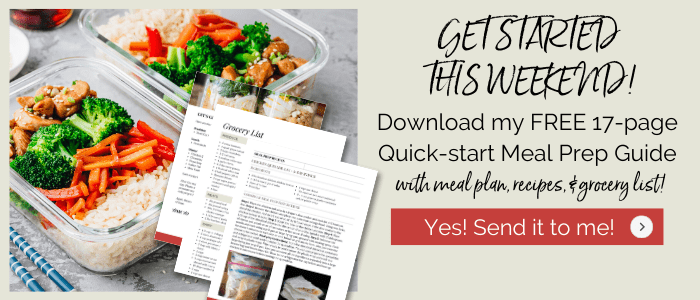 The Best Healthy Make-Ahead Lunches For The Week
If you struggle with lunches, then I know these make-ahead lunches will be the solution you need to make a healthy lunch a priority.
If you need snack ideas to go along with them, then check out my favorite clean eating snacks. I even put together a list of my favorite low carb snacks I buy when I KNOW I'm going to have a super packed week.
Maybe breakfast is a bigger issue for you? Then, you should definitely head on over to this post full of healthy make-ahead breakfast recipes AFTER you finish reading this post 😉
Alright, let's get to it!
Supplies for Make-ahead Lunches
Here's a list of supplies I use to prepare my lunches for the week.
Pyrex Simply Store Glass Containers
36-ounce 1-compartment Glass Containers
Mason Jars – I use 32-ounce and 16-ounce containers. Don't forget to grab some plastic mason jar lids too.
Slow Cooker – I have this Programmable 6-quart Hamilton Beach Slow Cooker and love it.
Souper Cubes – these are great for freezer soup and chili ahead of time into portion-controlled sizes.
** You can read more about all the glass meal prep containers I use in this post.
Mason Jar Salads
Okay, are we really surprised I decided to start with mason jar salads? You guys know how much I love these! I make them every week for the past 10 years and I honestly never get bored. I just switch them up weekly so I can avoid any boredom.
If you need more tips on how to make the perfect mason jar salad then check out my tutorial. You can even check out my tips for putting together a keto salad in a jar recipe.
Here are my favorite mason jar salad recipes
Protein Power Mason Jar Salad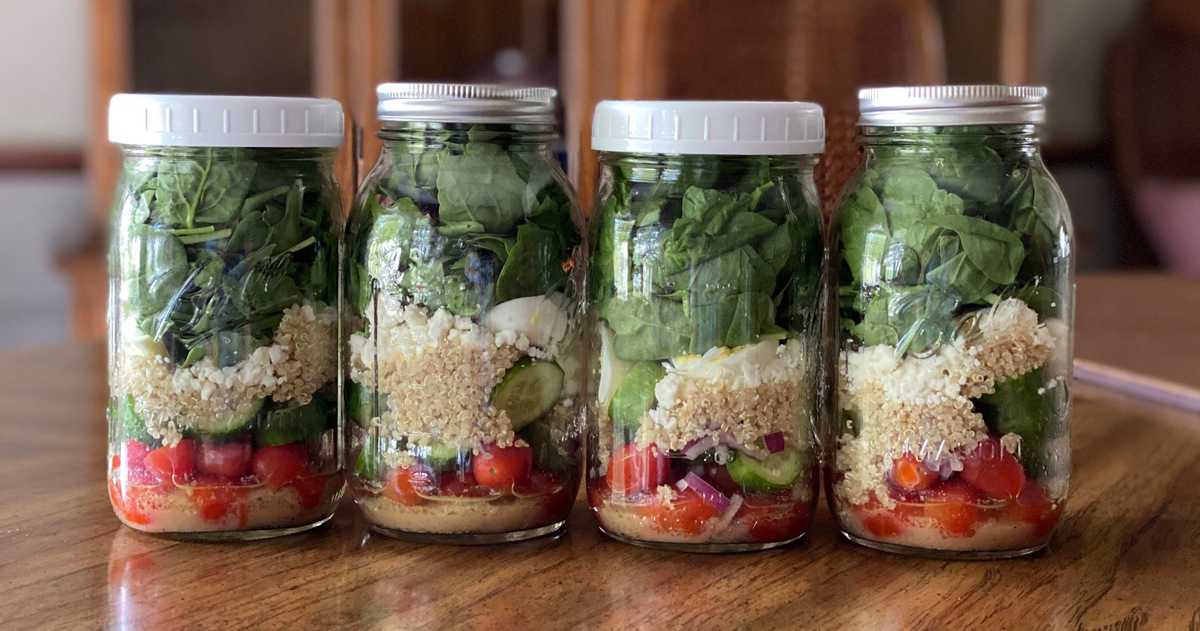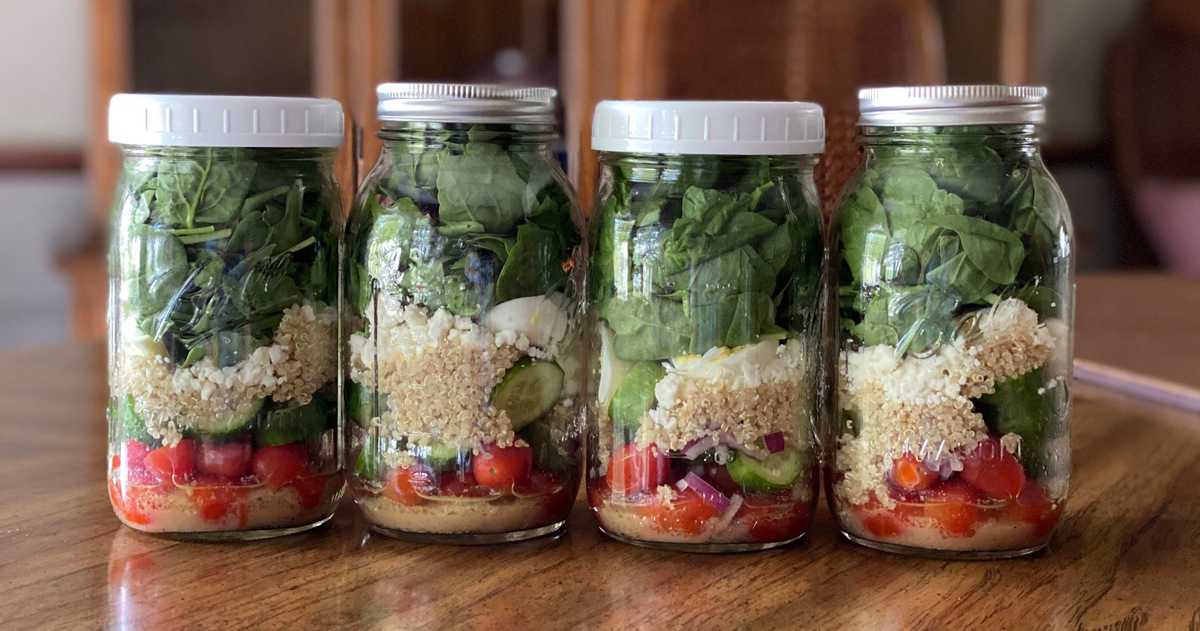 Taco Mason Jar Salad (or try this vegan taco salad)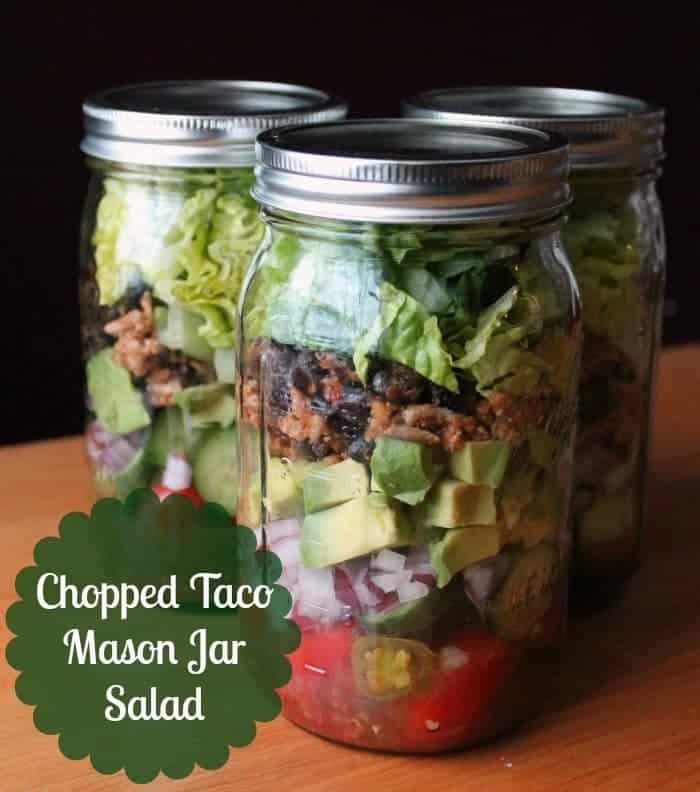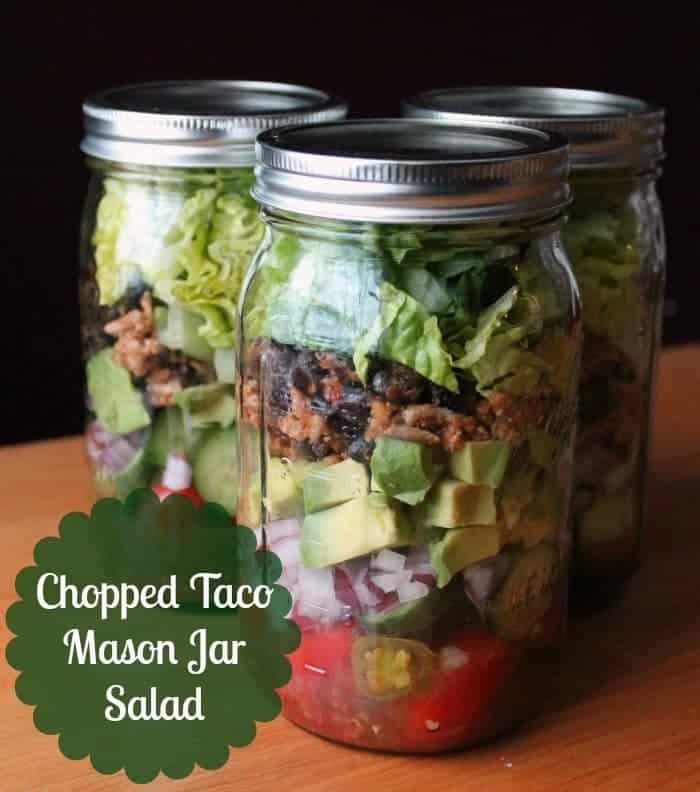 Looking for more? Here are a few more salad recipes you are sure to love:
Wraps
Wraps really are great healthy lunch options if you are looking for something that is quick and easy to make AND eat. Not to mention, wallet-friendly!
Wraps are a little trickier to make-ahead of time. Typically, I don't make them completely on Sunday for the week.
Instead, I'll do something like this:
Prep the filling in advance. For example, I'll make bacon for club wraps on Sunday this makes it super easy to make the wraps the night before.
Make the wraps the night before. Most wraps keep great overnight so I can still make them ahead of time for a quick grab and go lunch in the morning.
Leave dressing on the side. If a wrap uses mayo, dressing, or hummus I'll leave that on the side and put it on when I eat the wrap.
These are my top 5 favorite lunch wrap recipes I like to meal prep for the week:
Turkey Bacon Ranch Club Wrap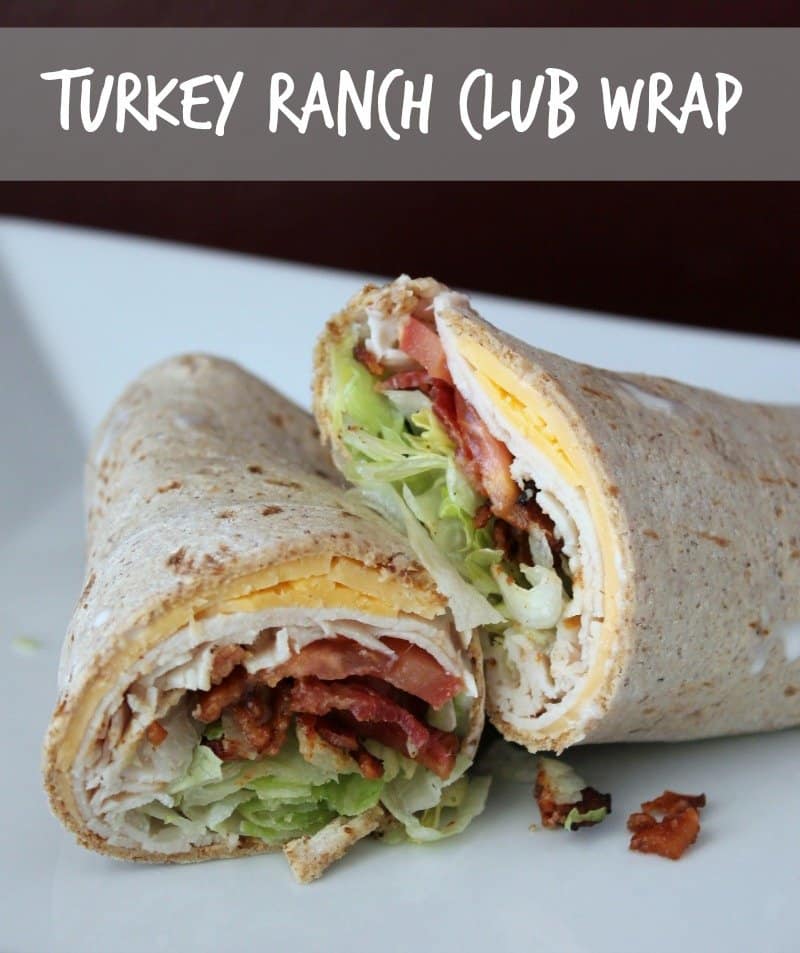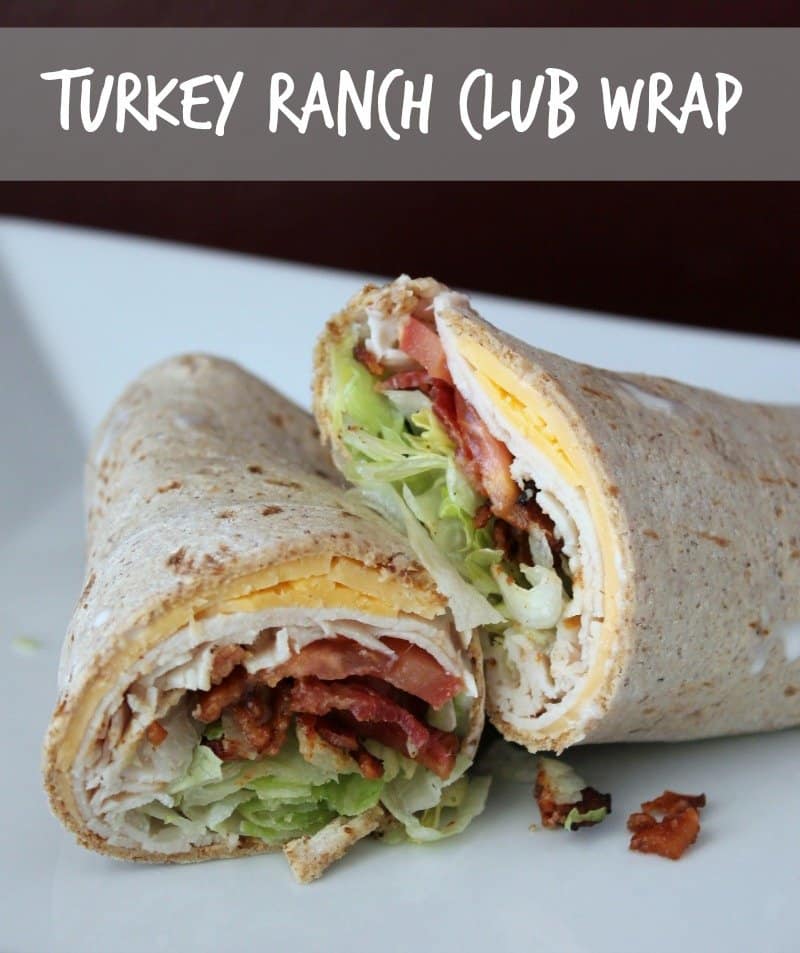 "No Mayo" Chicken Salad Wrap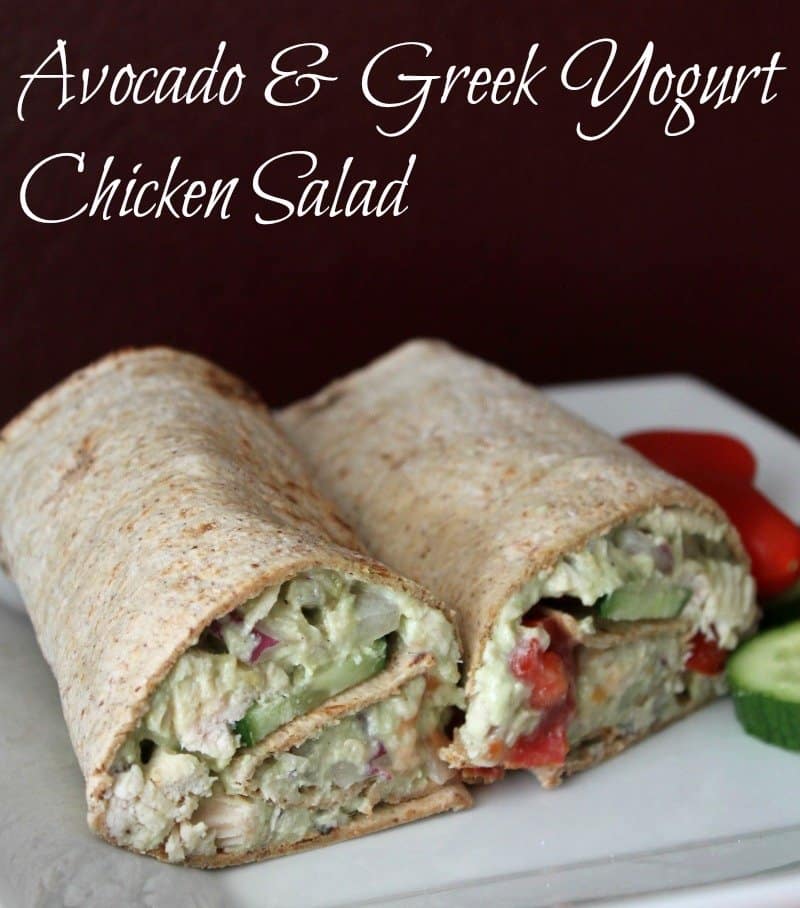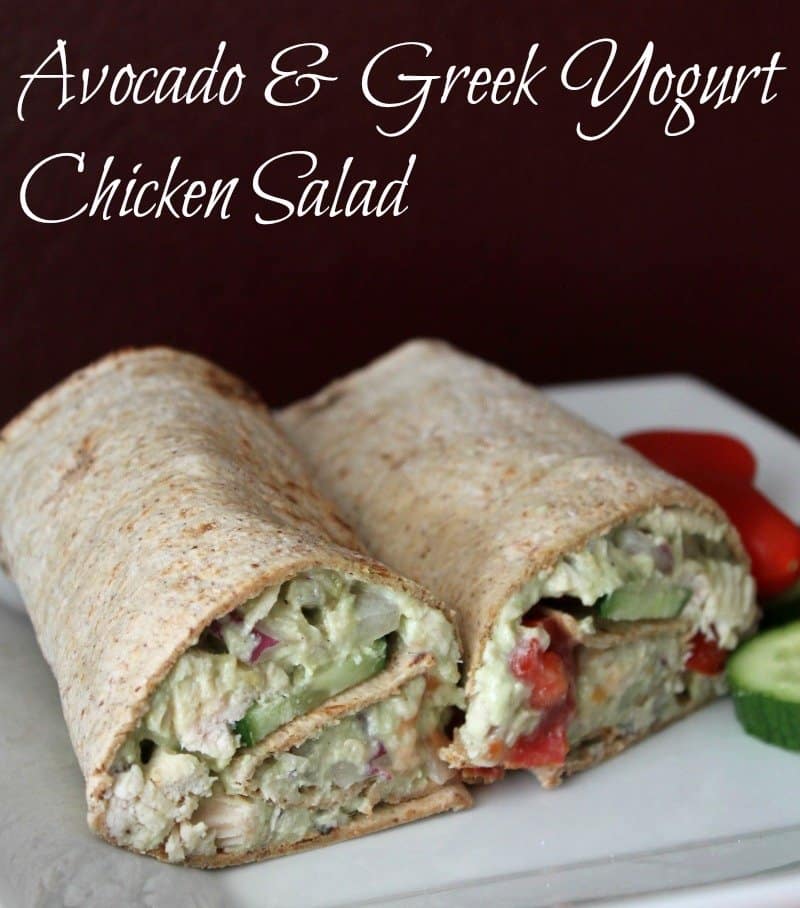 Italian Roast Beef Wrap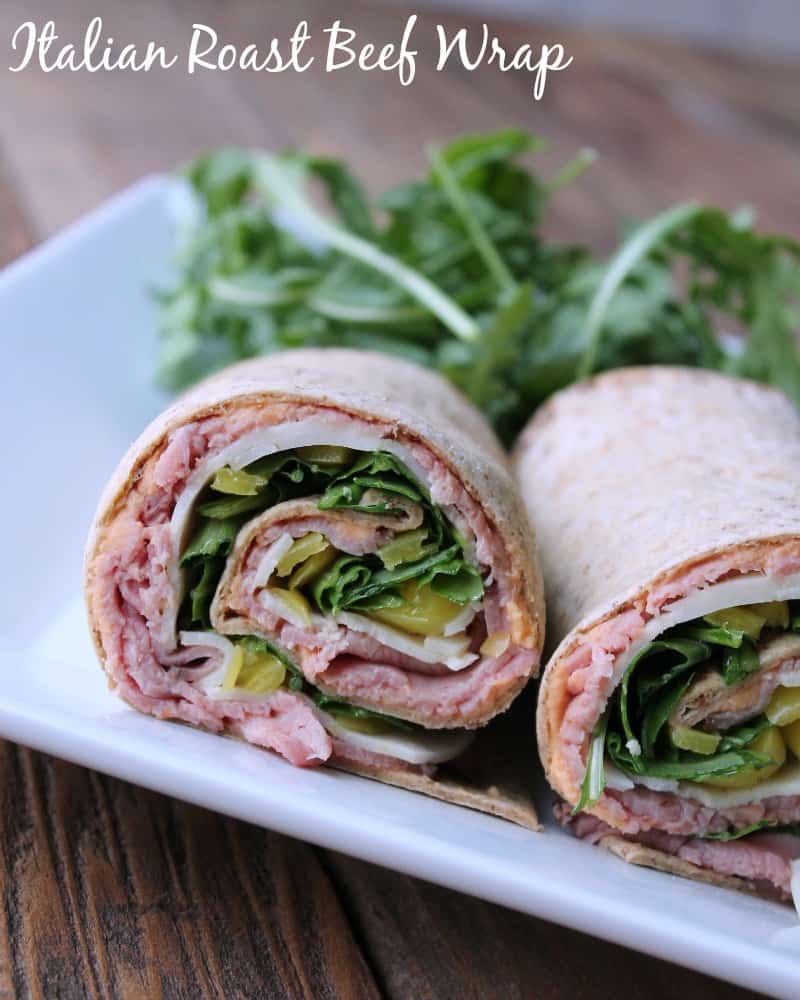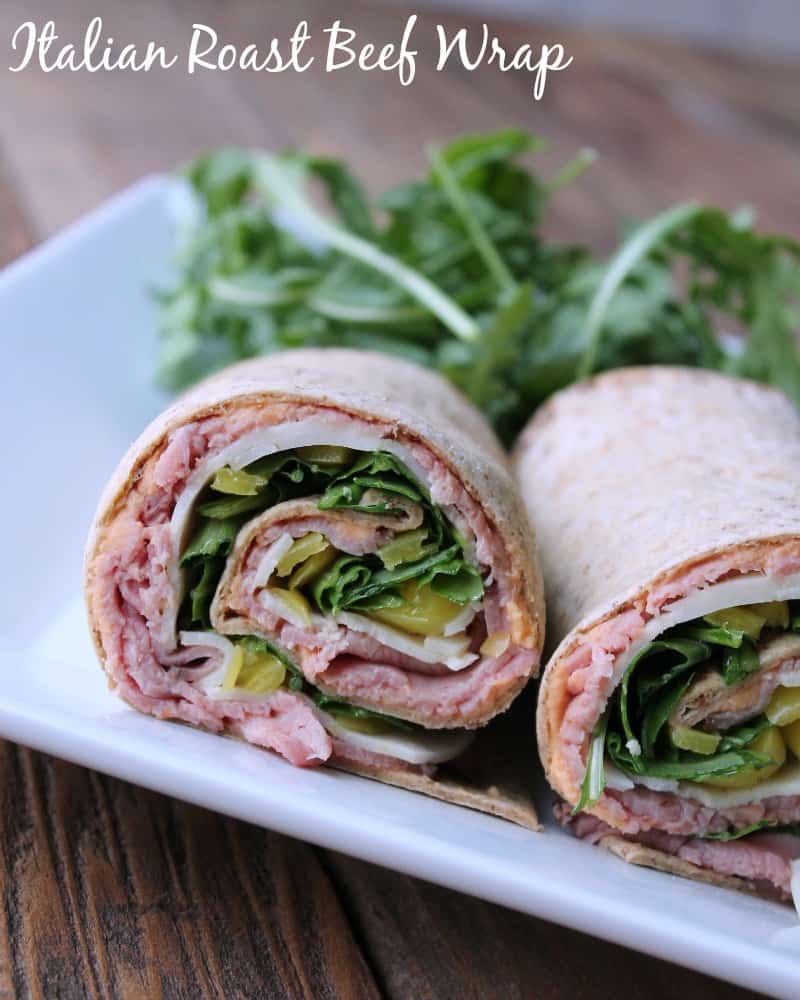 Greek Turkey Wrap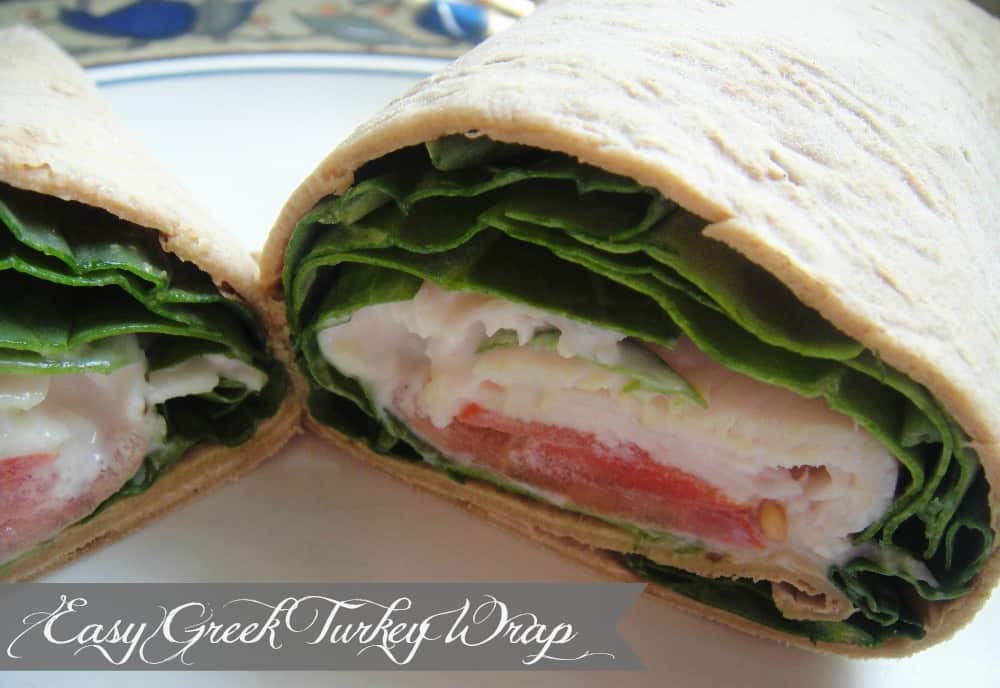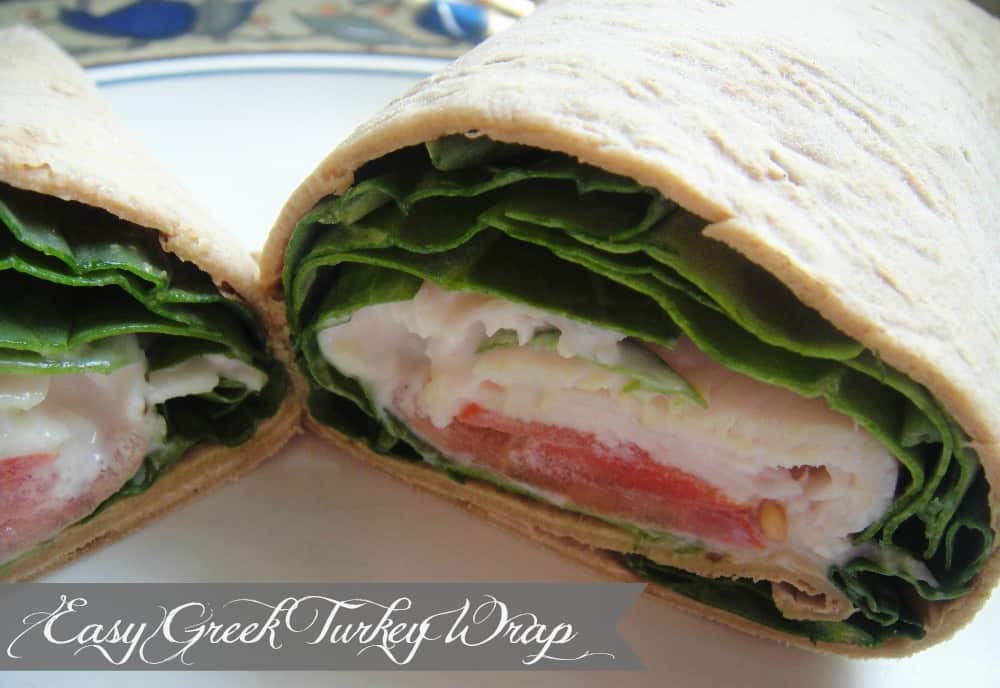 Looking for more? Here are a few more wrap recipes you are sure to love:
Low-Carb 'No Bread' Wraps
If you are looking to keep your carbs to a minimum or following the keto diet, this would be a great make-ahead lunch option for you. You get the best of a sandwich or wrap, without all the bread!
These are great to make-ahead because there's no bread to get soggy. Although I find they keep best if made up to 3 days ahead of time.
These are my top 5 favorite 'no bread' wraps I like to meal prep for my lunch:
Greek 'No Bread' Turkey Wrap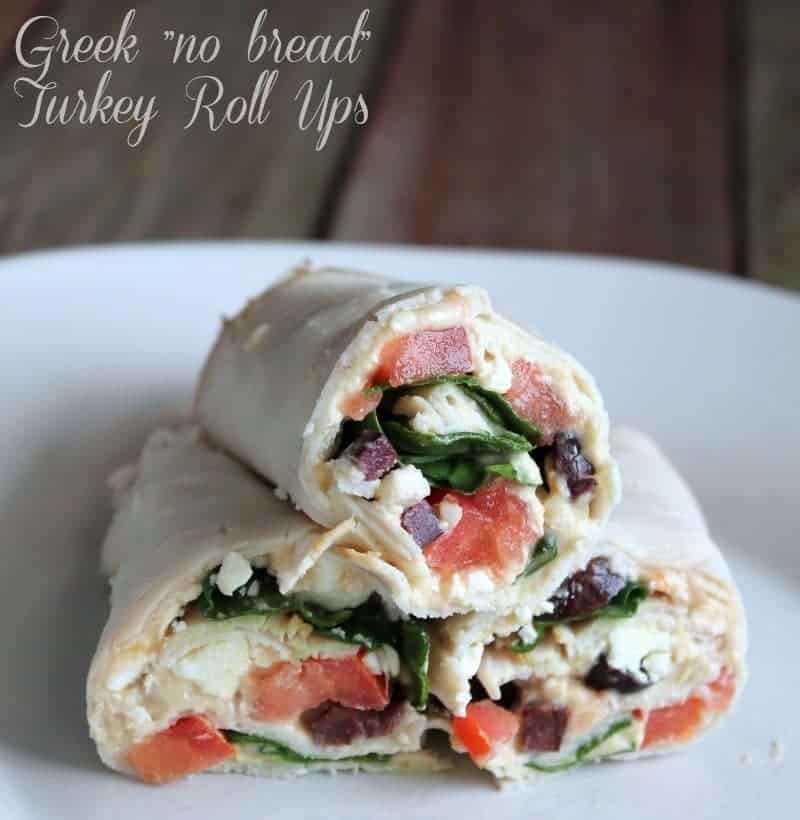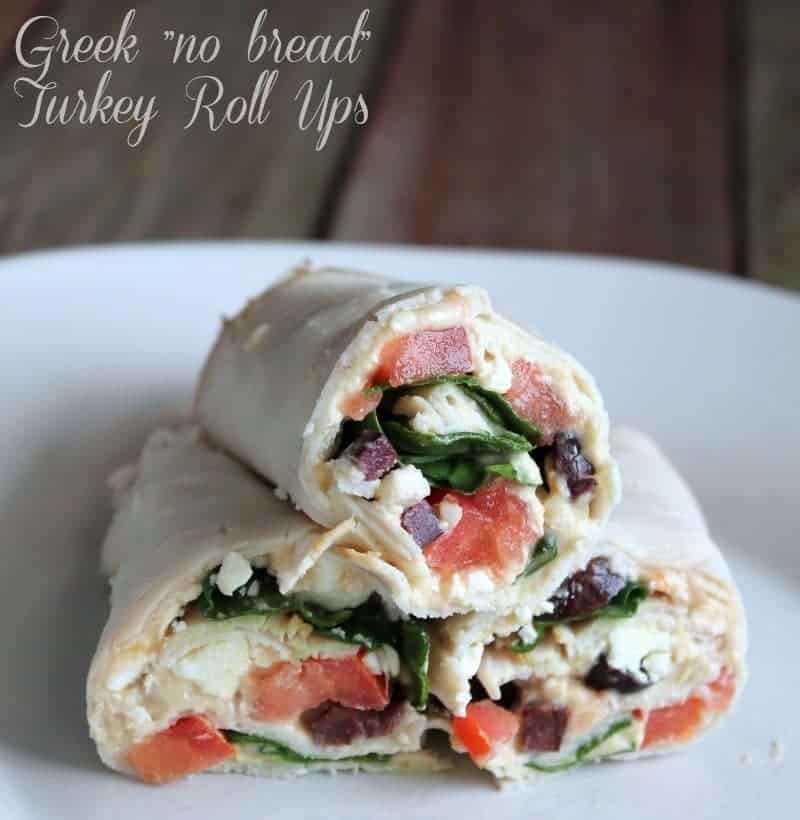 Low Carb Italian Beef Roll Up 'No Bread' Recipe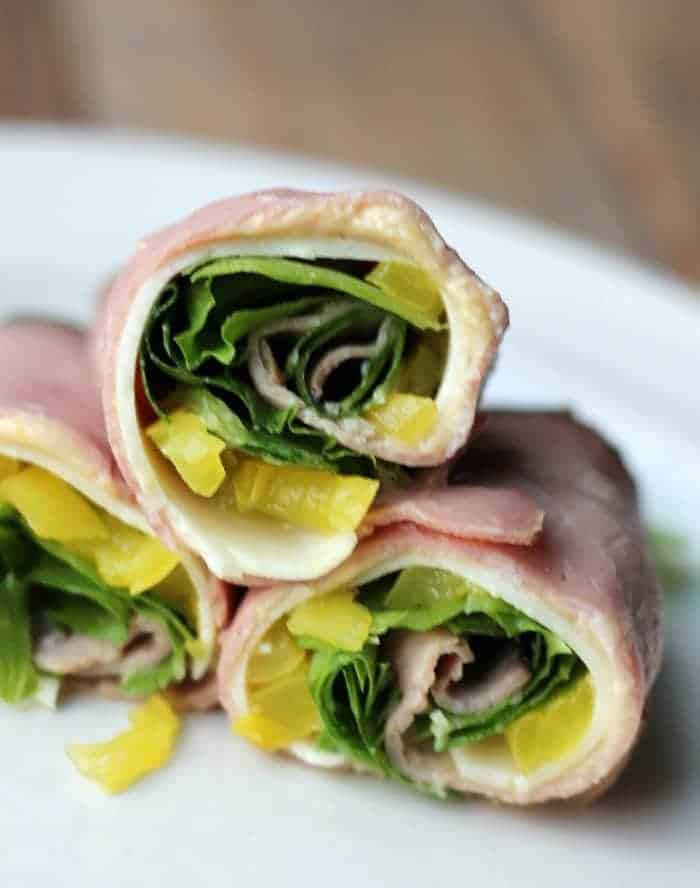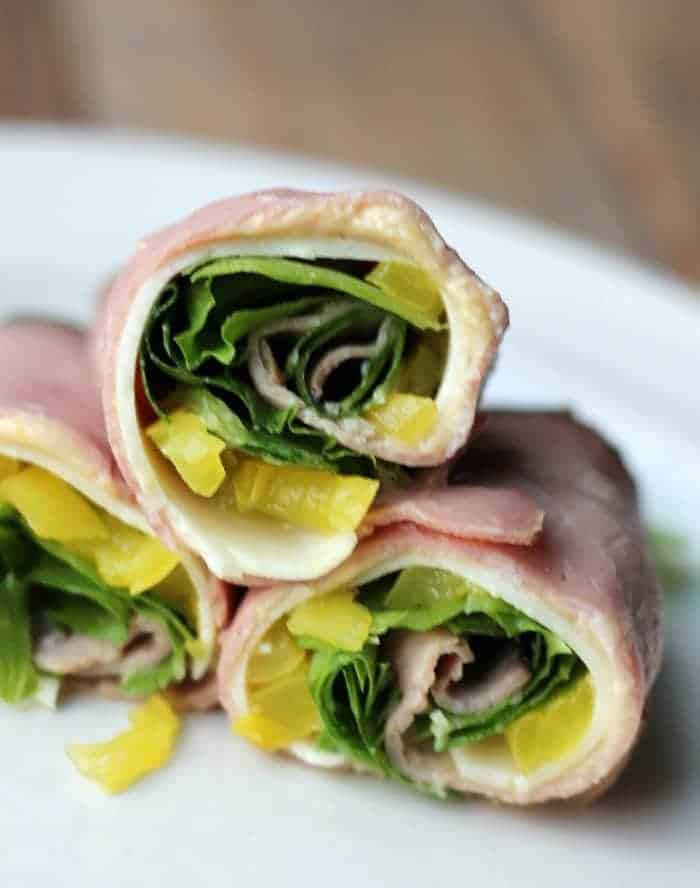 Turkey Caprese 'No Bread' Wrap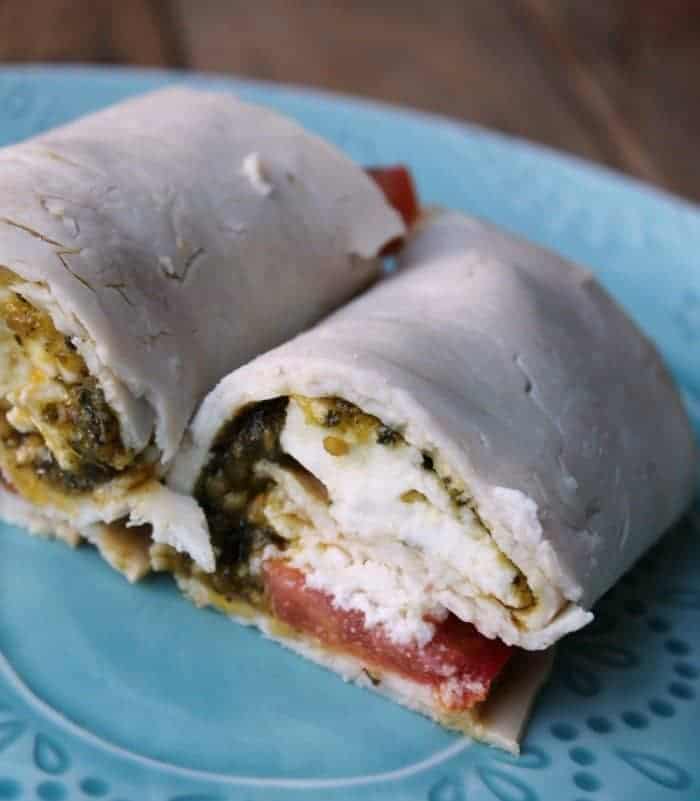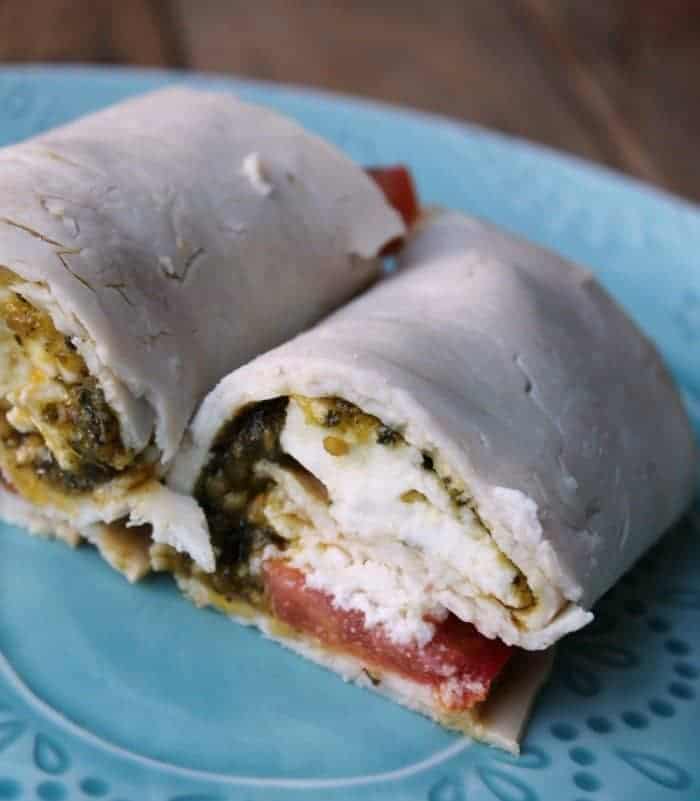 Ham, Swiss, and Spinach 'No Bread' Wrap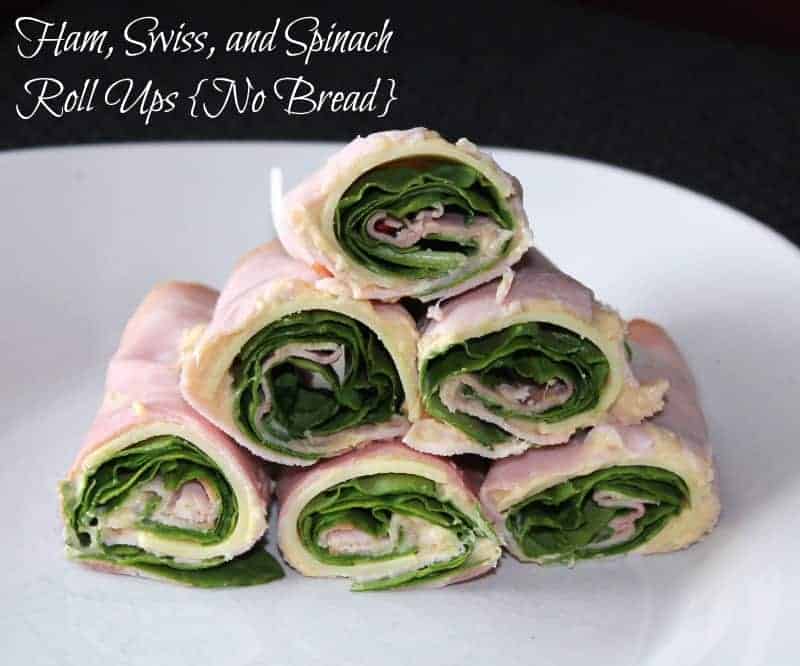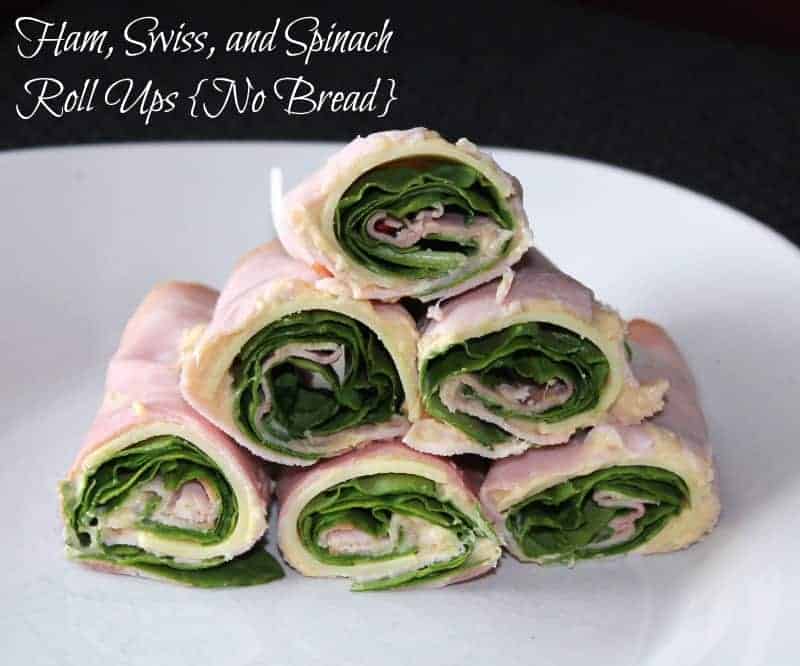 Turkey and Sundried Tomatoes 'No Bread' Wraps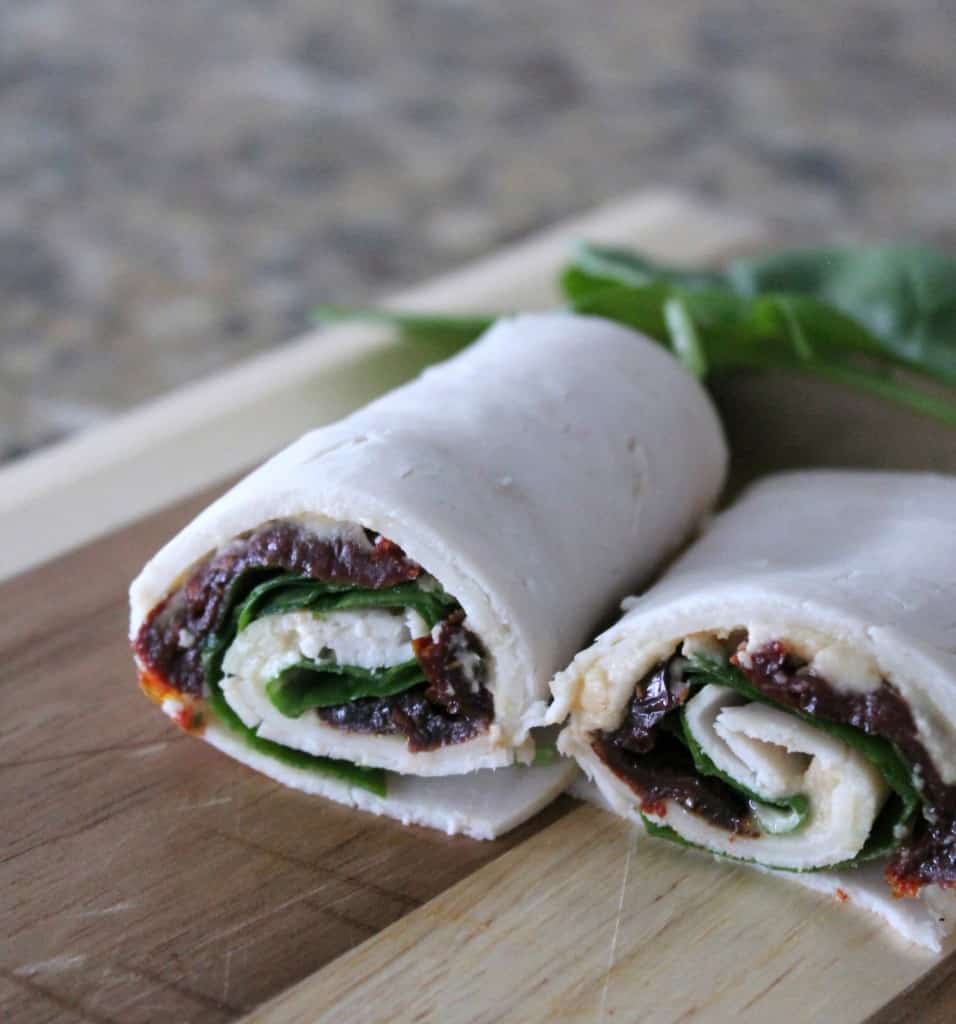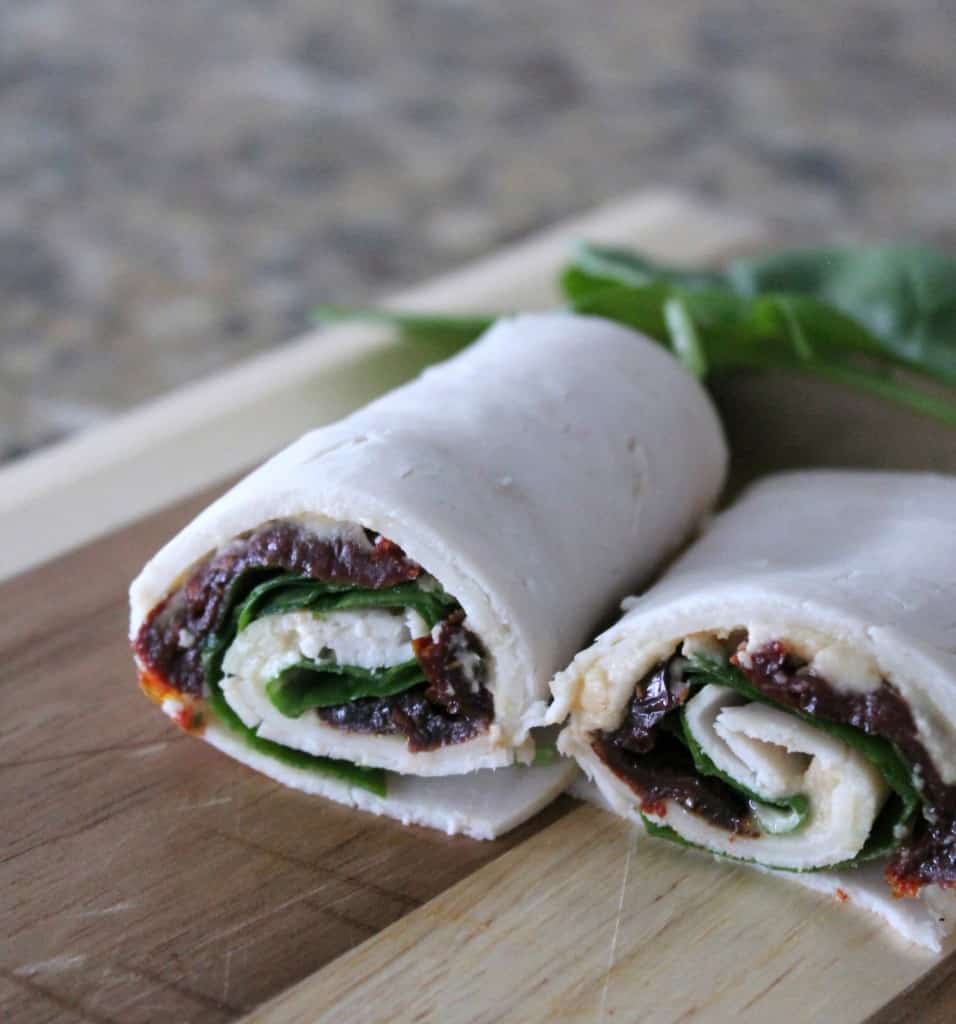 Looking for more? Try some of these lettuce wraps as a low carb lunch option as well! With lettuce wraps, I store the filling and lettuce wrap separately and then eat together at lunch. The filling for these wraps can be made on Sunday for the week.
Soups
So, I have a confession… I love soup all year round!
I know, it's kind of weird but even when it's hot out- sometimes, I just crave it, especially slow cooker recipes. They are SO simple to make. All you have to do is dump all the ingredients in the pot and just walk away.
I mean, can lunch get any easier?
To make soup ahead of time simply make a batch of soup on the weekend and then portion out and store into individual containers (16-ounce mason jars work great).
Another way is to freeze portions ahead of time. One way I LOVE to do this is by using Super Cubes. Super Cubes are portioned out silicone trays. Just fill the trays with soup and then freeze. When the soup is frozen then pop it out of the tray and freeze the blocks in freezer bags.
When it's time to eat the soup then heat the soup up on the stovetop or in the microwave. You can also take a block out the night before and put it into a container to thaw overnight in the refrigerator. Just heat and eat when you're ready for lunch!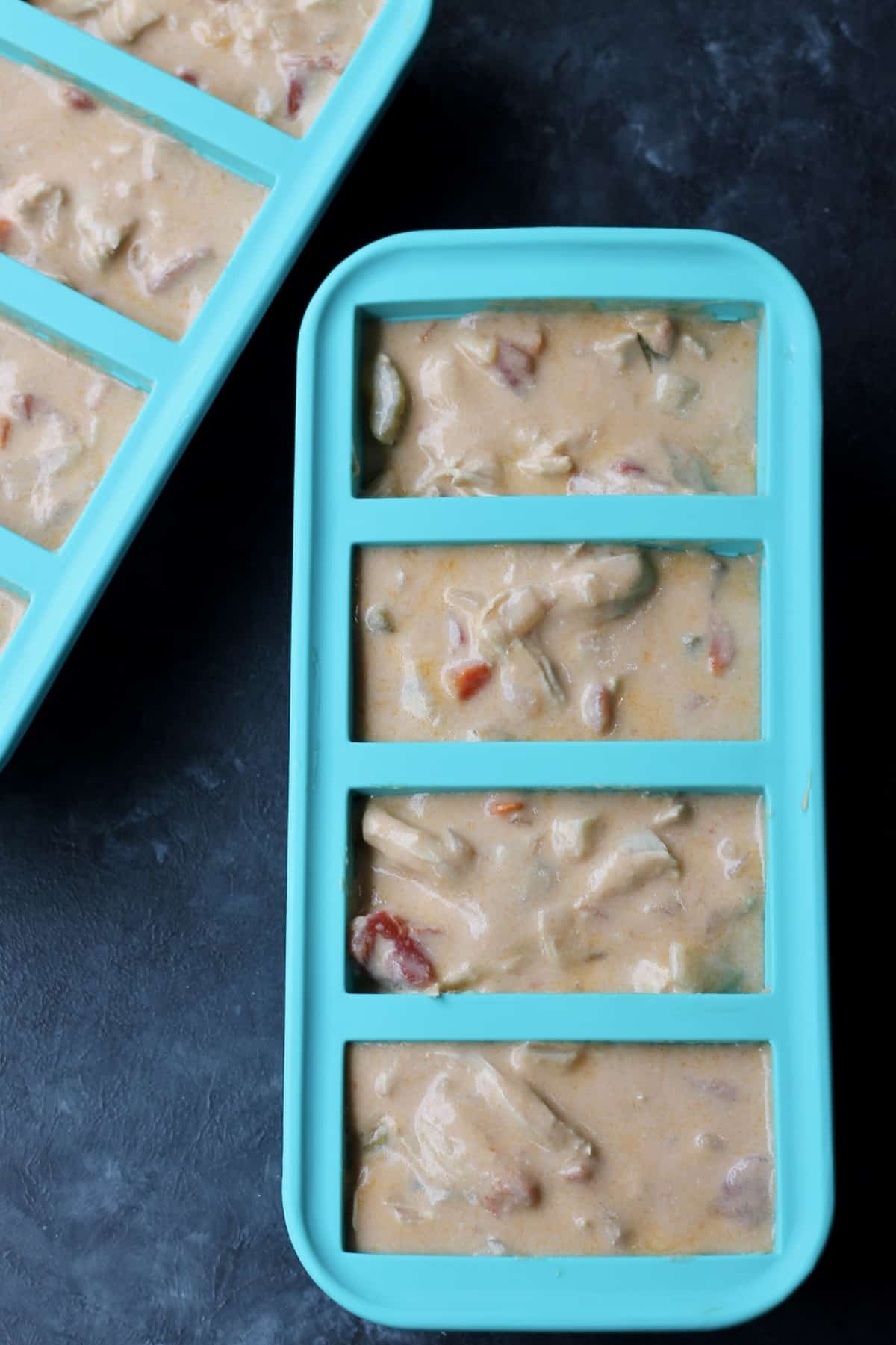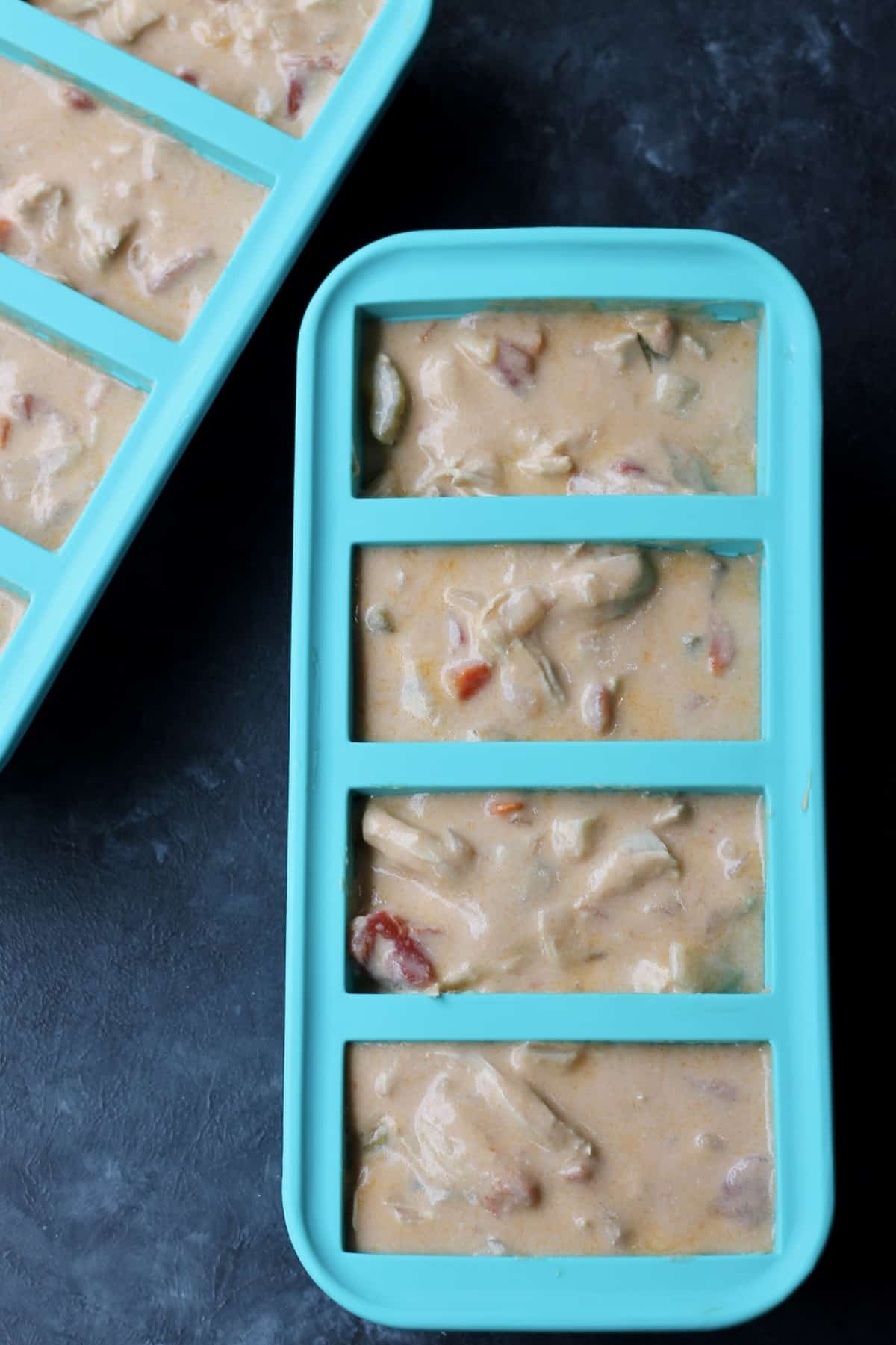 These are my top 5 favorite slow cooker (or stovetop) soups I like to meal prep for my lunch:
Low Carb Pizza Soup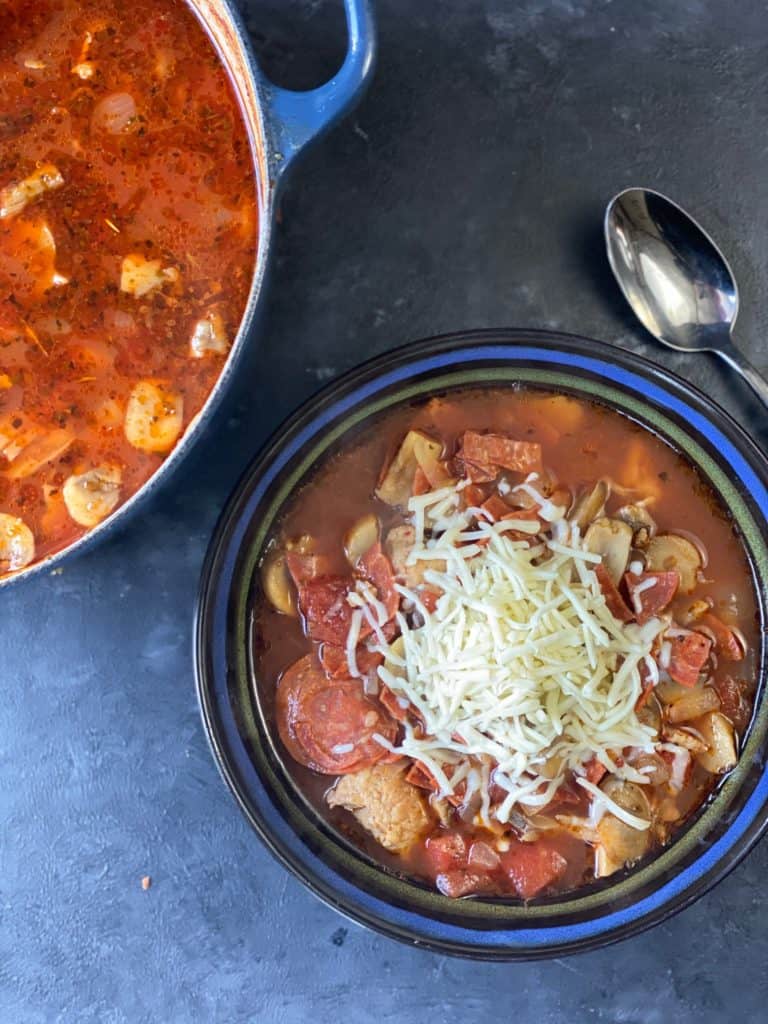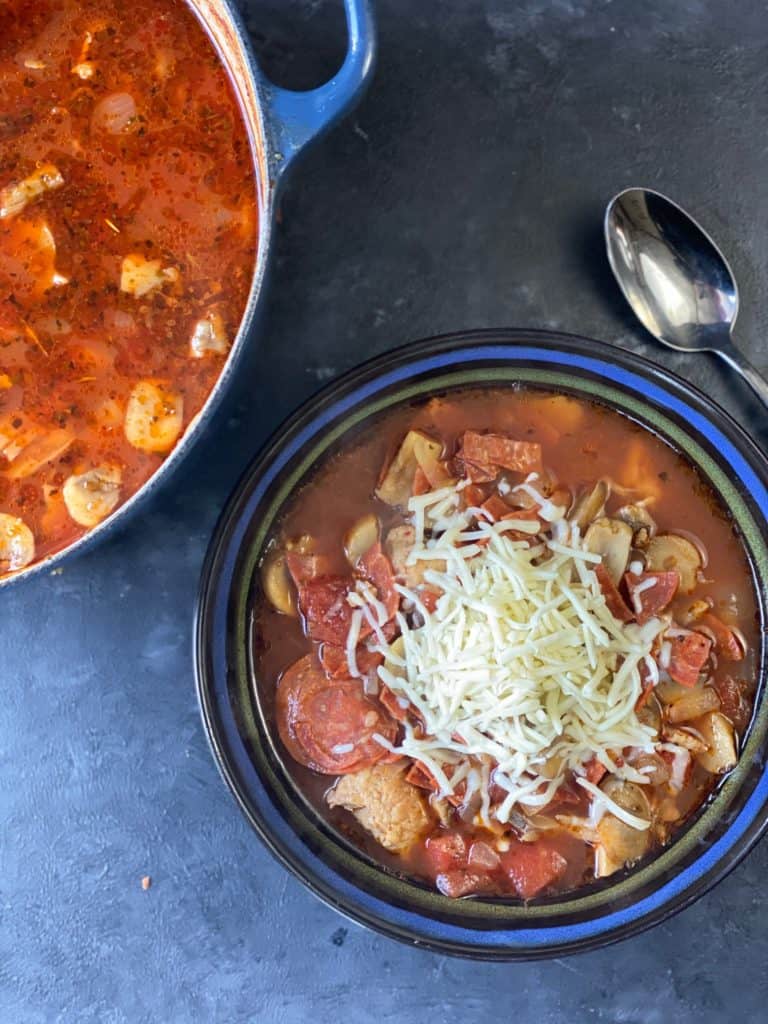 Healthy Stuffed Pepper Soup
Detox Chicken Soup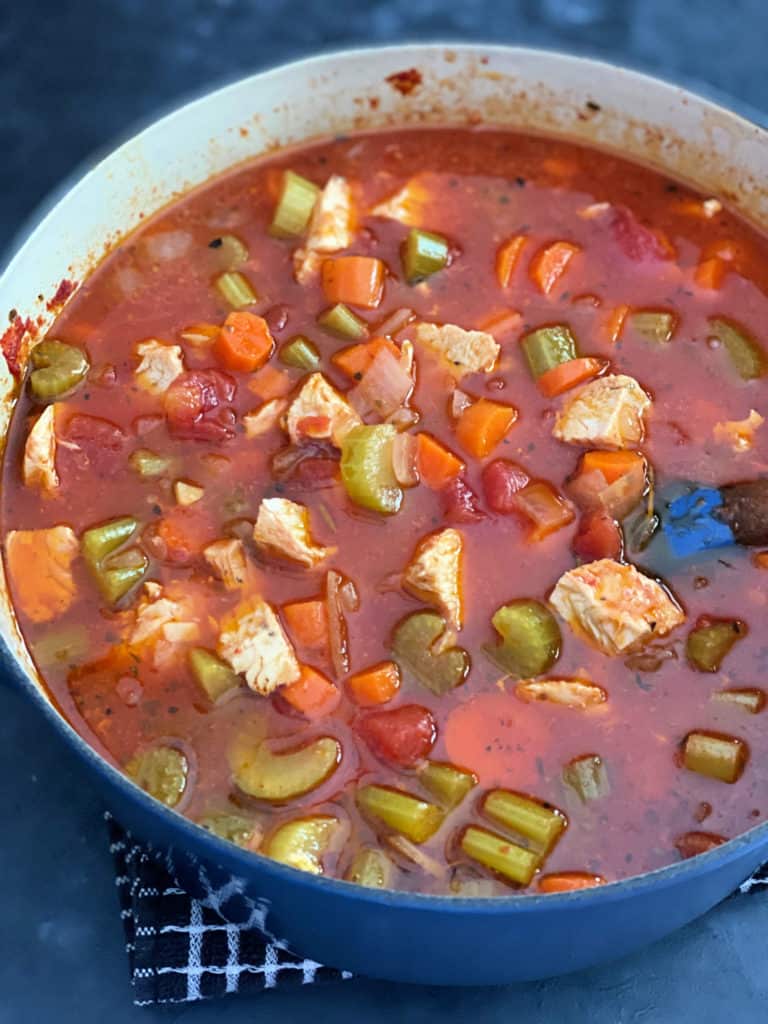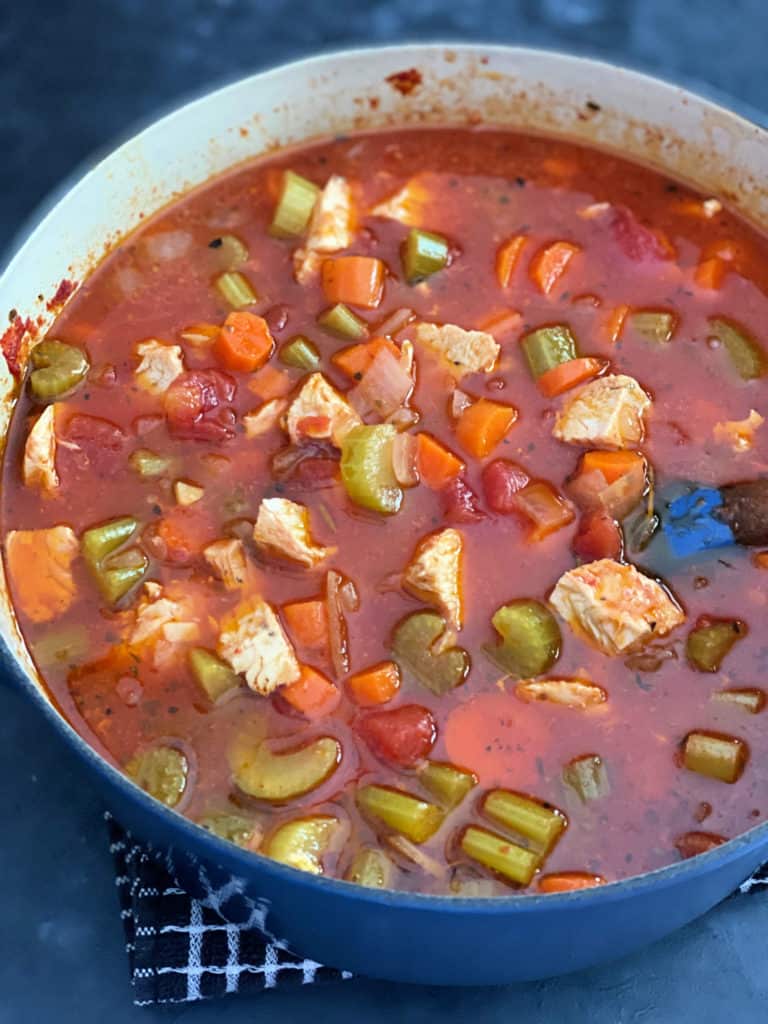 Broccoli and Cheddar Soup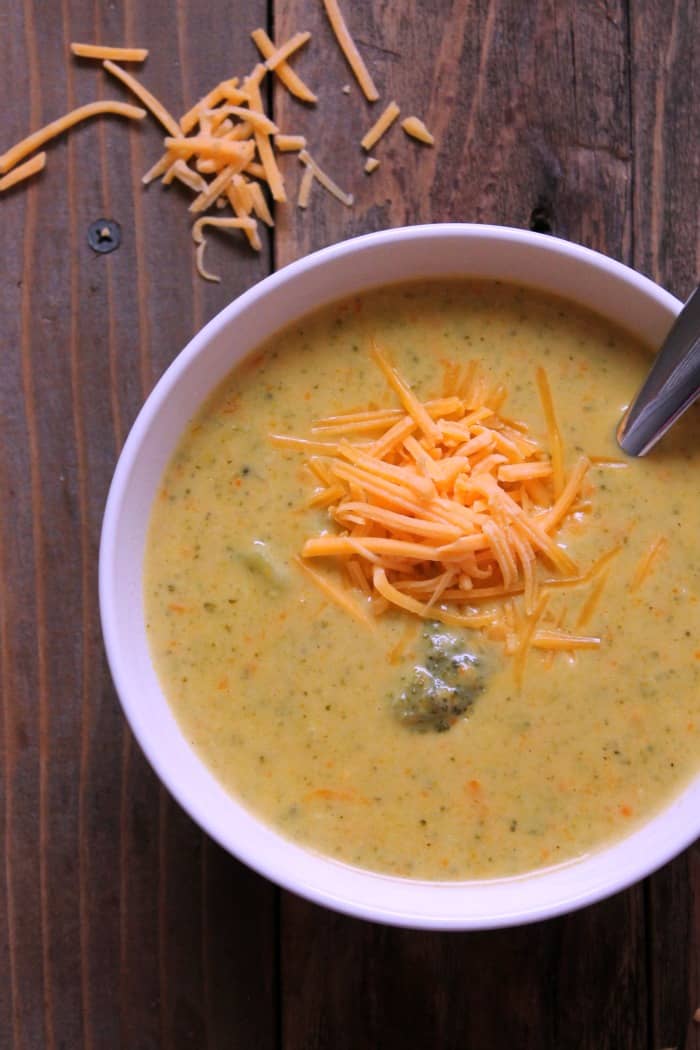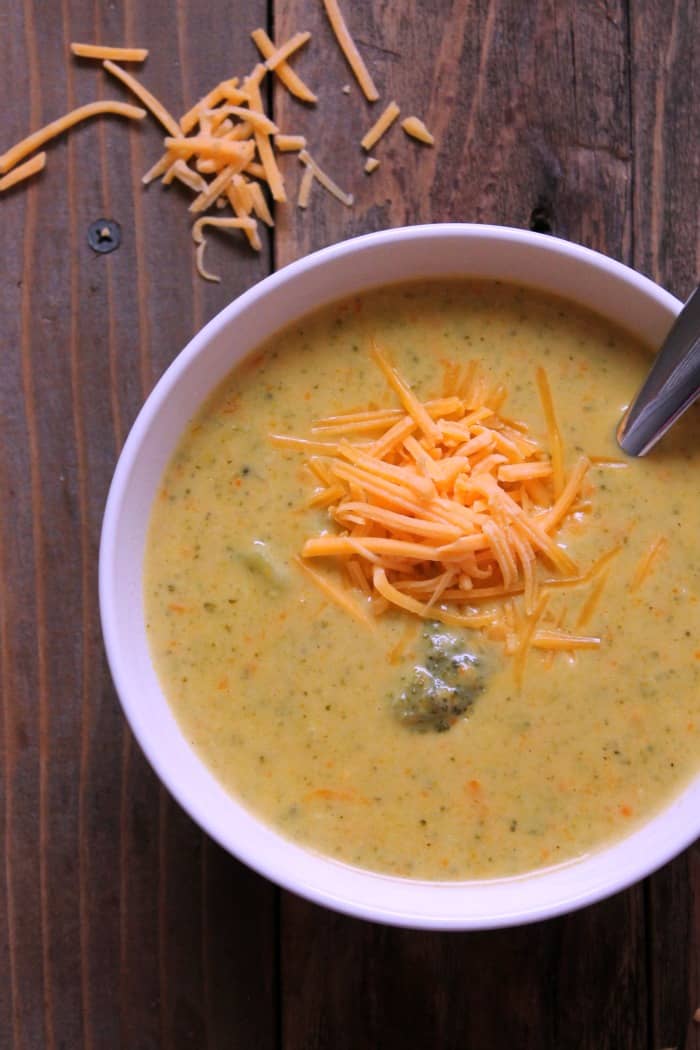 Zuppa Toscana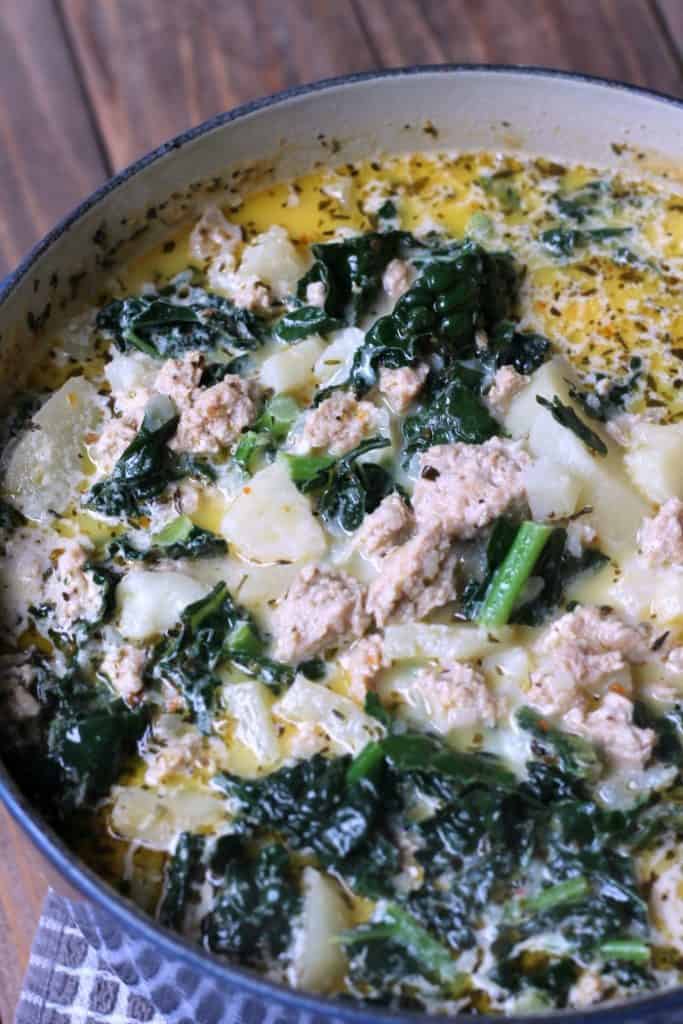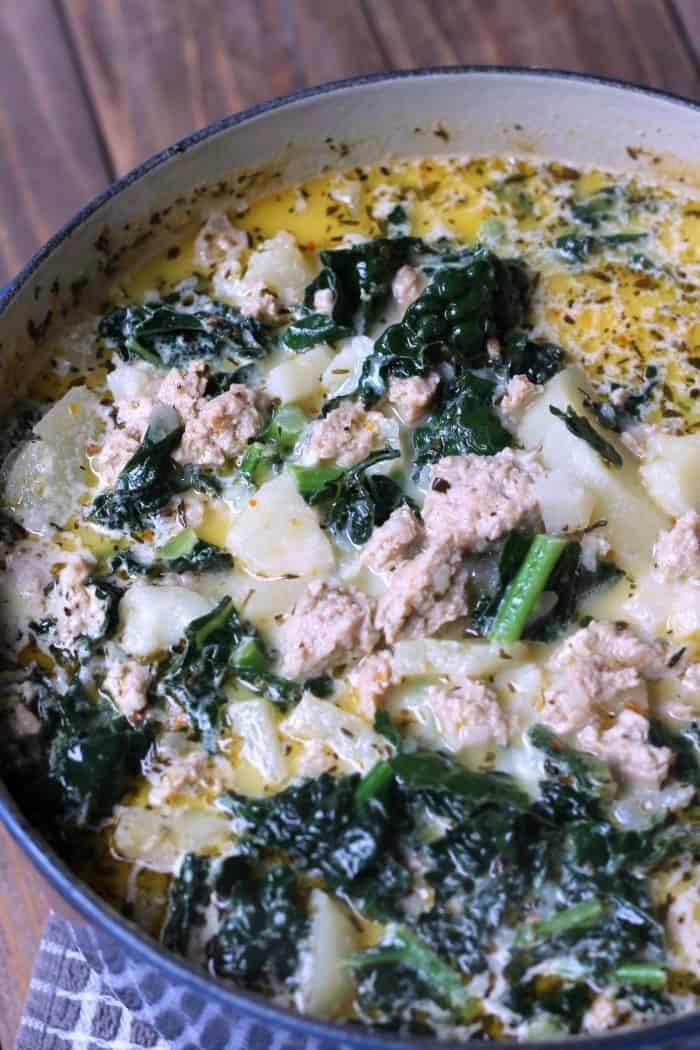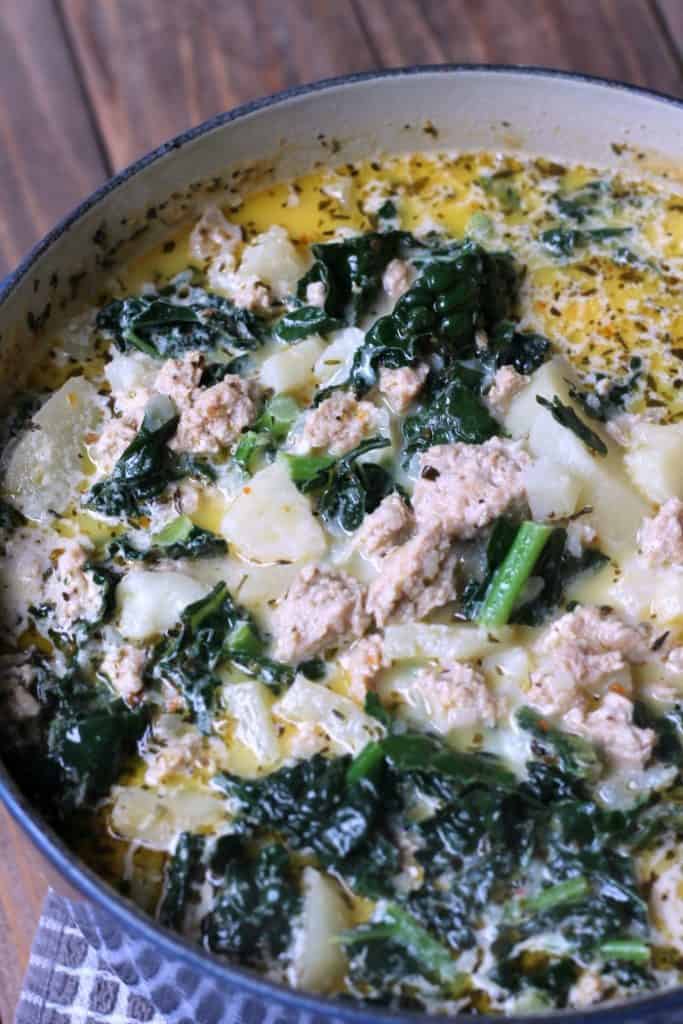 Looking for more? Here are a few more simple soup recipes you are sure to love:
Slow Cooker Chili
Last but not least- chili.
The thing I love most about cooking chili for lunch is that I have everything I need in one bowl. My protein, veggies, healthy fats- everything!
Chili can be made ahead of time and frozen the exact same way as soup. So don't be shy about making a bunch to freeze for lunches or dinners down the road.
These are my favorite chili recipes I like to meal prep for my make-ahead lunches:
Buffalo Chicken Chili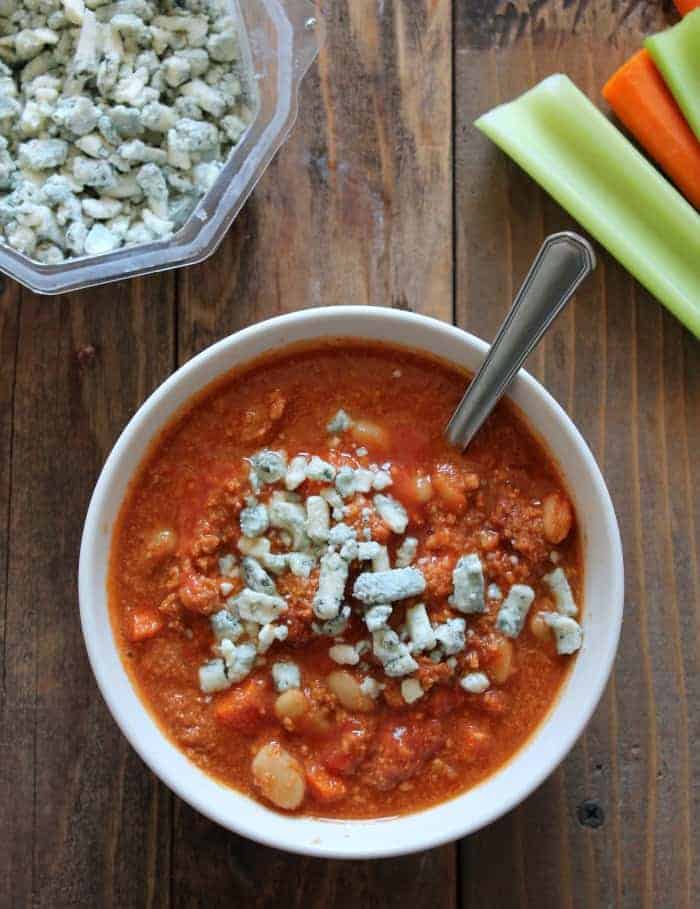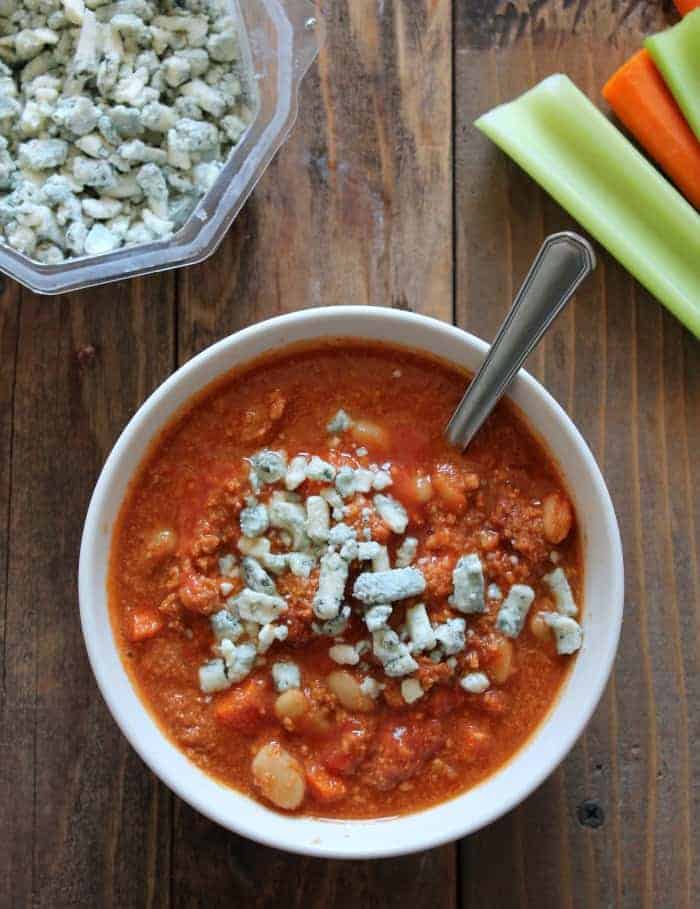 Spicy Sweet Potato and Black Bean Chili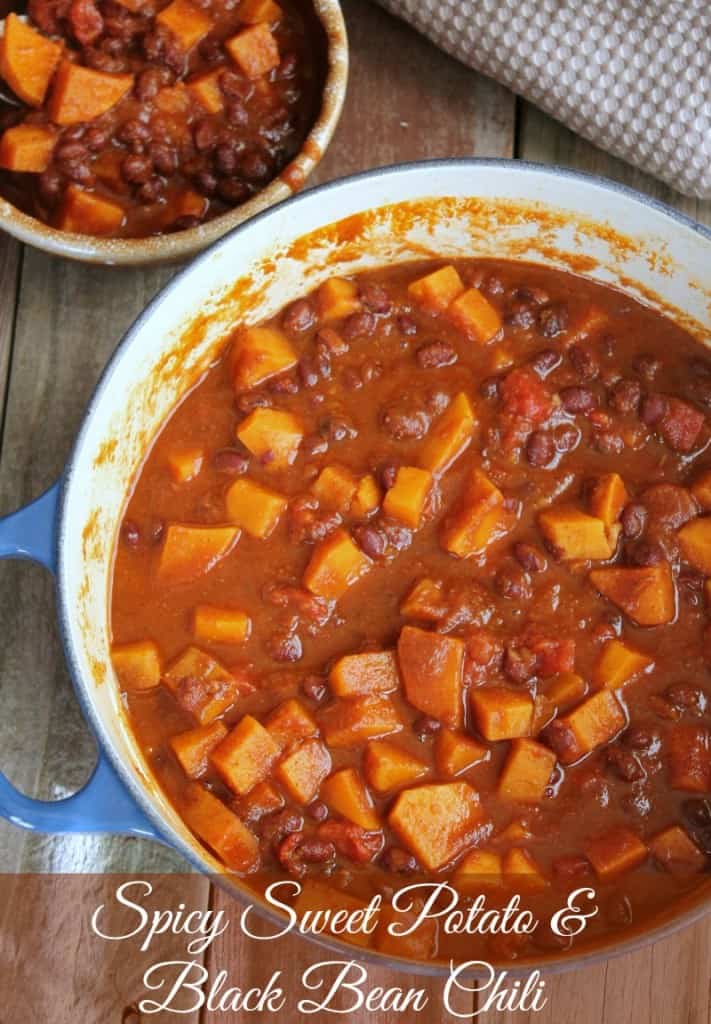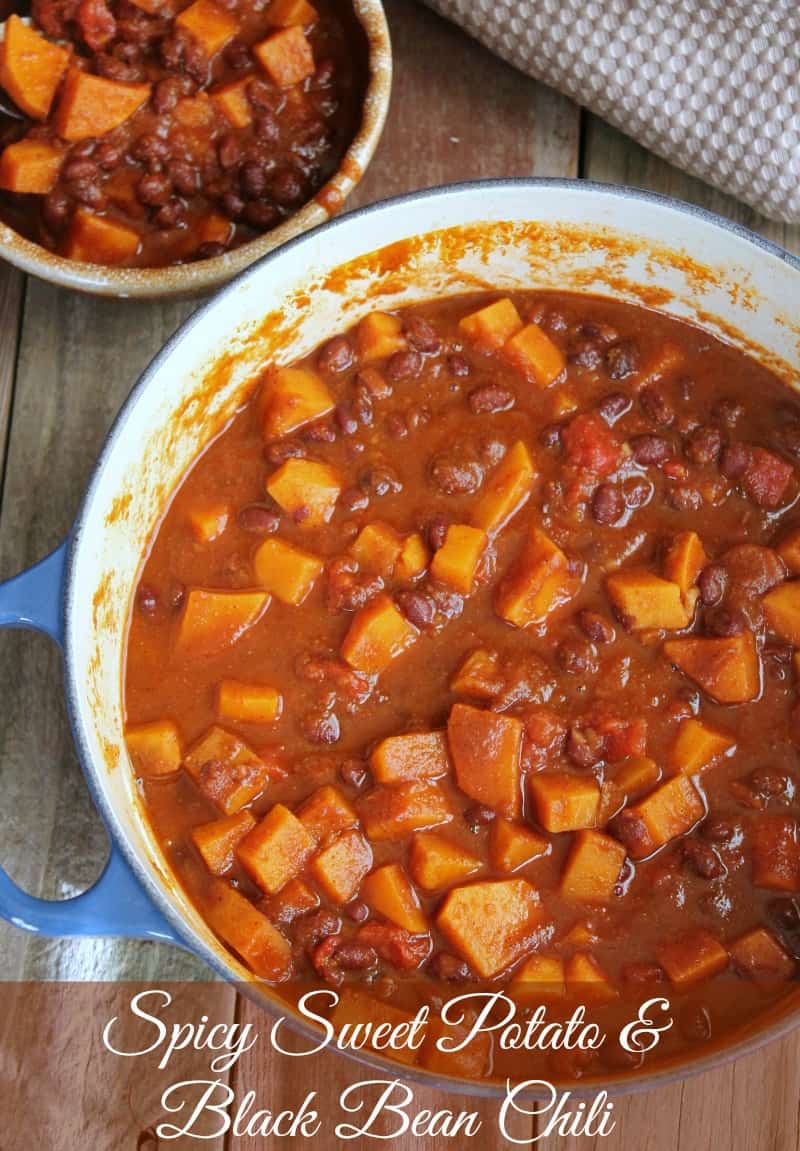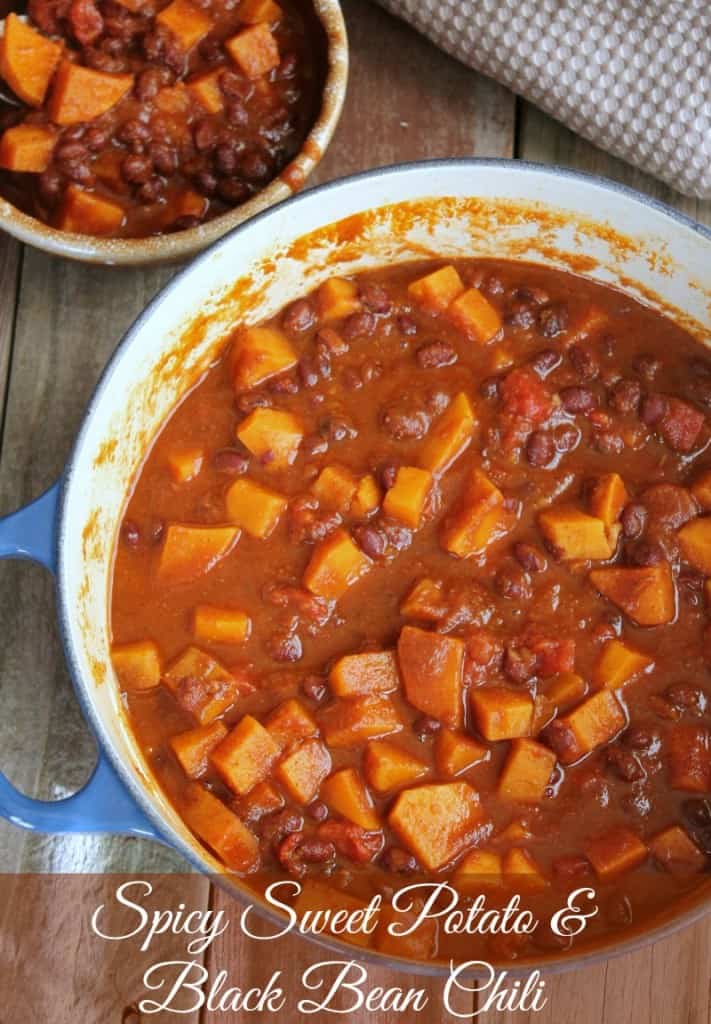 Turkey Sausage and Poblano Chili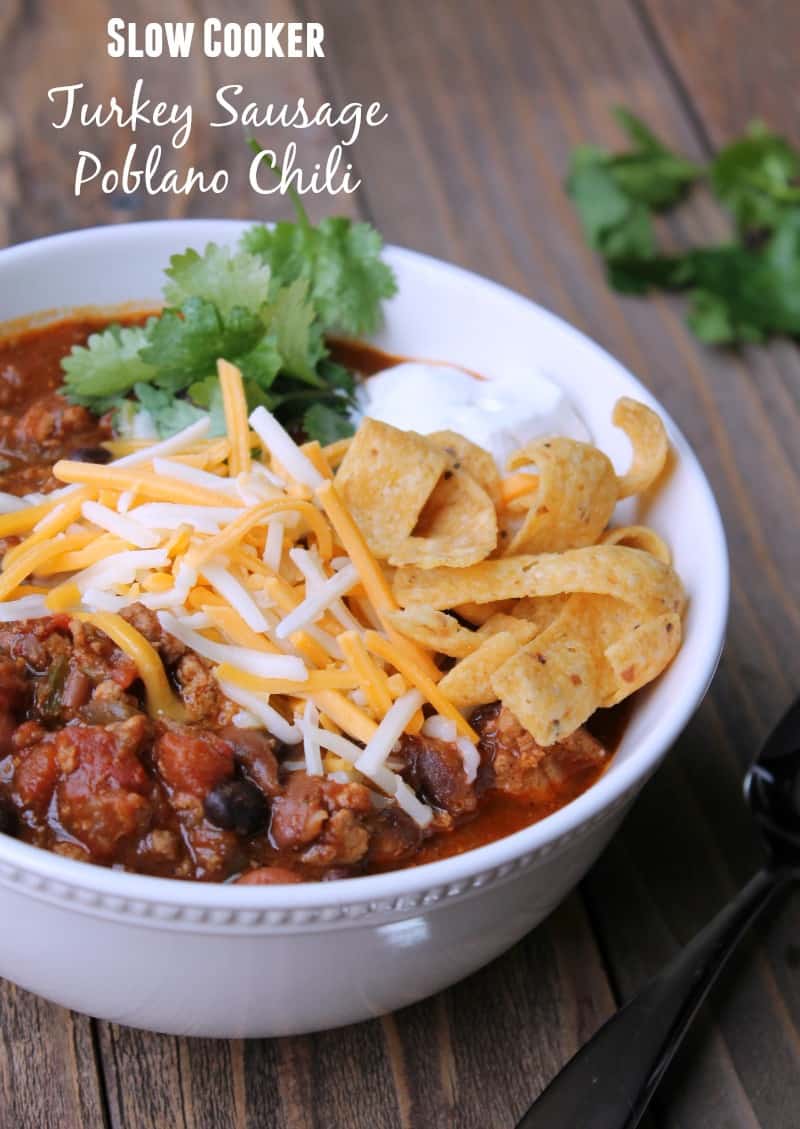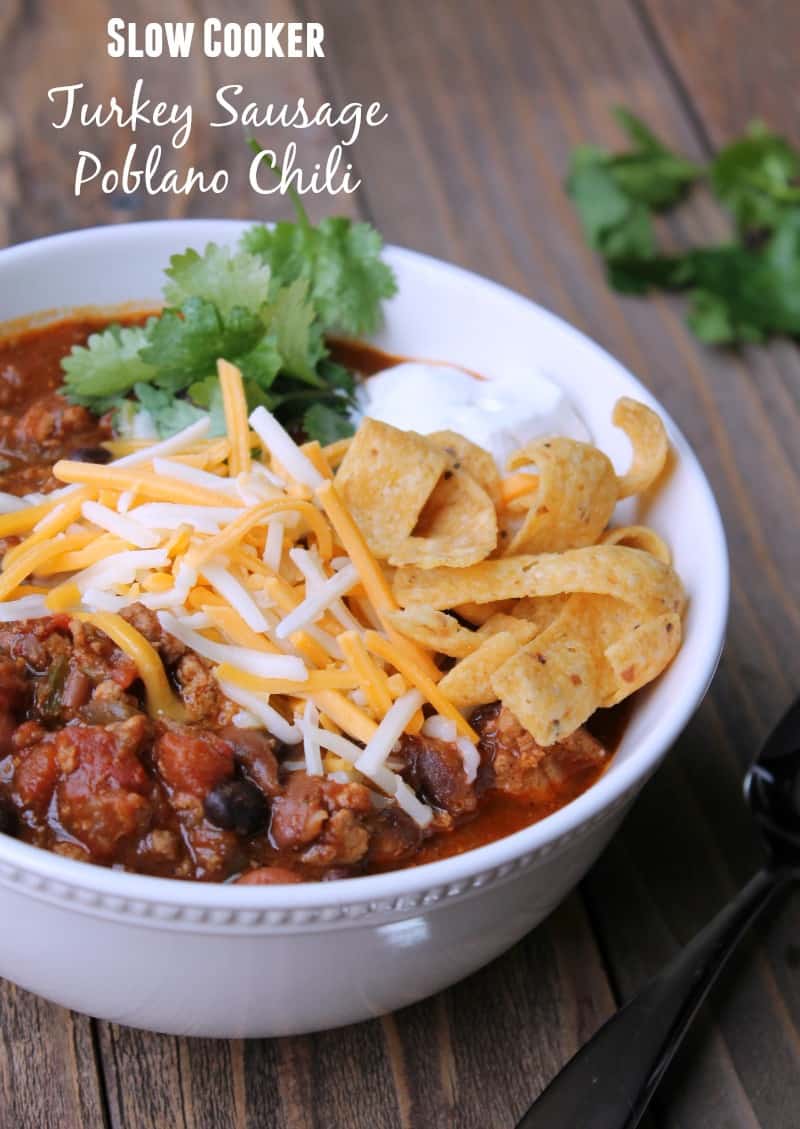 Classic Beef and Beans Chili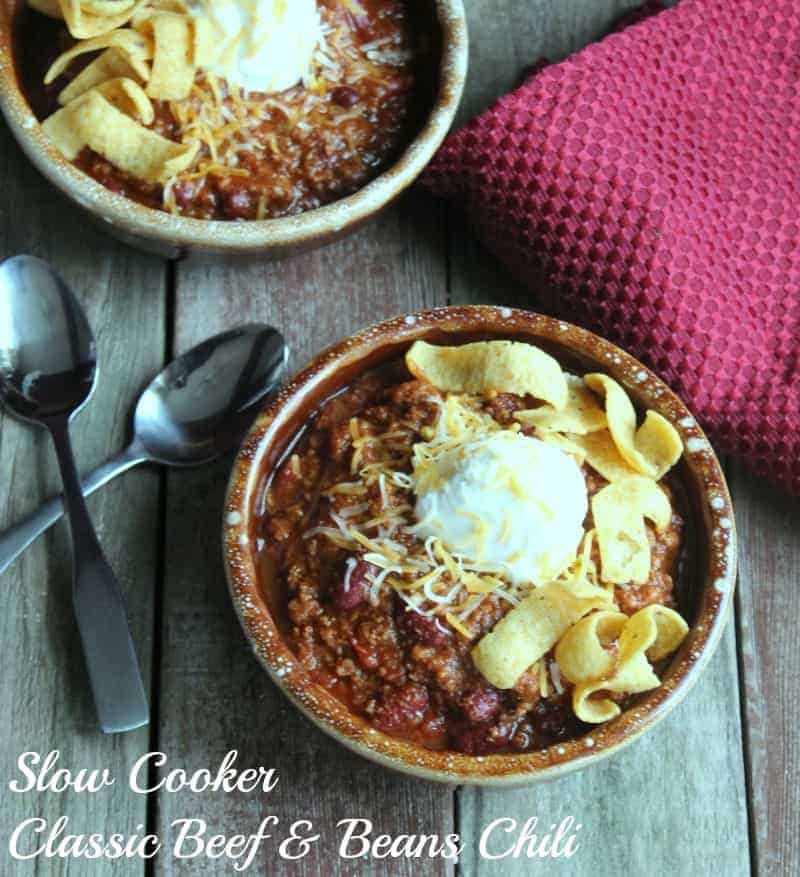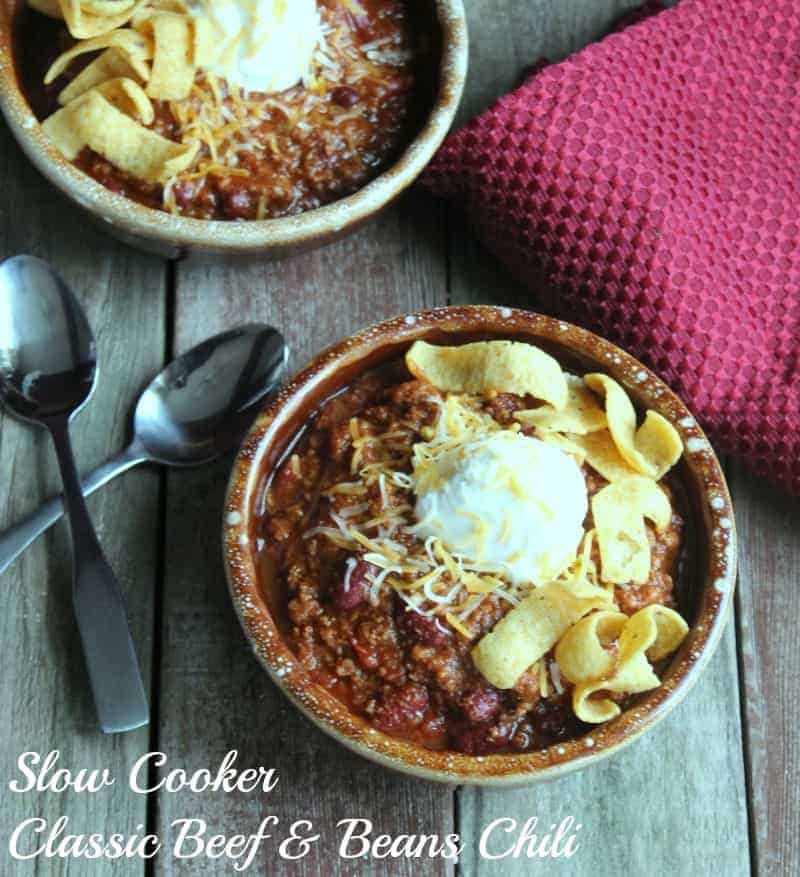 When it's all said and done, the best thing you can do is pick a healthy meal you know you are going to enjoy and meal prep that as your make-ahead lunches. That way, you won't fall off the wagon and it will help you stay on track with eating healthy and losing weight.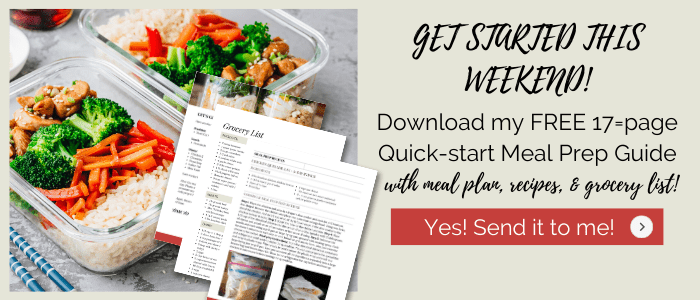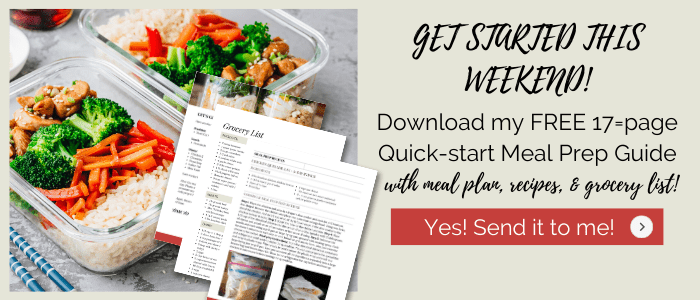 Share a picture and tag me on Instagram or Facebook if you decide to try any of these healthy make-ahead lunches!