I'll never forget the first time I used Thieves. I tucked my littles in to bed the first night with the smell of cinnamon lingering in their room- since my friend told me to put Thieves on their feet. The cinnamon smell undid me- I knew I was hooked permanently. Forever. Sign my name on the dotted line. I knew there was something different about these oils!
In doing research on the amazing benefits of these oils- I realized what a powerful weapon for extraordinary health I now held in my hands. These medicinal grade oils, given to us as a gift from God, when used in conjunction with a healthy, organic lifestyle on the Maker's Diet are an incredibly powerful combination!
These weapons are all the more important in times like these, when our immune systems need to be functioning at their very best!
Thieves is more than an essential oil blend; it's an experience. That's why you'll find it infused into the products you and your family use every day. You'll make everyday moments more memorable with naturally derived, plant-based favorites formulated with you, your family, and the environment in mind.
Here are some easy ways to get the immune boosting benefits of Thieves in your everyday life, courtesy of Young Living:
Pop open a bottle of Thieves® essential oil blend and you'll be transported by a powerful combination of Lemon, Clove, Cinnamon Bark, Eucalyptus Radiata, and Rosemary oils.
Each drop contains the naturally occurring constituents limonene, cinnamaldehyde, and eucalyptol (among others) in a concentrated dose of "yes, please" perks for body and spirit. With a warm, sweet scent that'll have you hooked at first drop, you'll want to have it everywhere in your life—and you can!
This infographic will give you some more ideas of how to use Thieves in your daily routine!
To hygiene and beyond
Although Thieves is a natural choice for your diffuser, you'll love all the other ways it can transform your daily to-dos. The sweet, spicy blend has already been added to the core products that keep our lives on track, but you can also add a few drops of this fave to your routine when you need some extra-cozy comfort.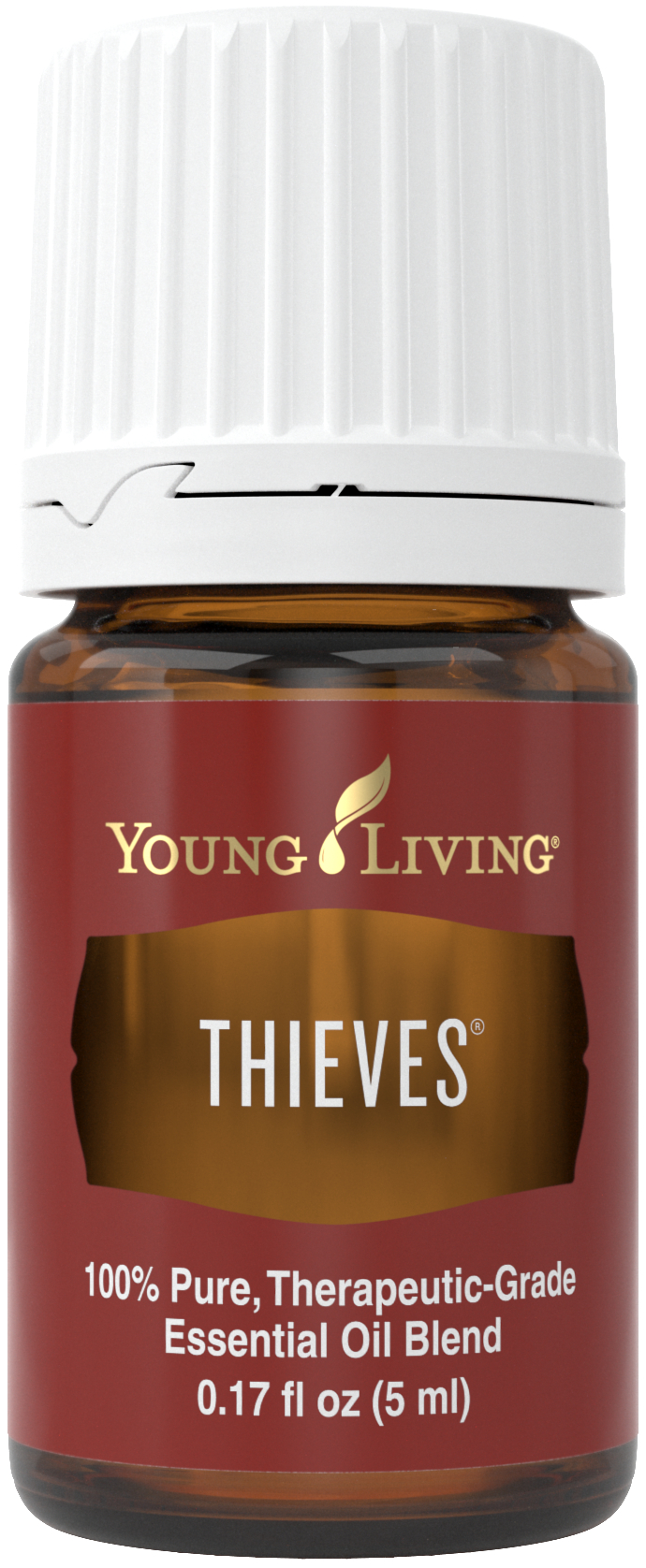 Take a relaxing breather. Add a few drops of Thieves essential oil blend to a basin or bowl of hot water and cover your head with a towel for an at-home pampering session.
Win your morning! Dilute with V-6™ Enhanced Vegetable Oil Complex and apply to the bottoms of the feet for an invigorating start to your day.
Wave goodbye to germs! Snag Thieves® Hand Sanitizer for refreshed, clean hands anytime, anywhere.
Thieves' aroma is so yummy, you'll want to taste it—and you can! Thieves® Vitality™ essential oil blend is specifically labeled for using in foods, teas, and as a supplement. Flavor your favorites sips and treats with a touch of sweet and spice.
Spice up your herbal tea by adding a few drops of Thieves Vitality for a warm and tangy flavor. You can also make your own Thieves tea by heating up water, adding some organic honey and lemon juice, and topping it off with a few drops of Thieves Vitality.
Cozy up with an immune-supporting treat.* Add a few drops with cinnamon to your kettle corn and indulge guilt free.
A blend for a cozy night in
Set the stage for a quiet evening when you use diffuse this blend!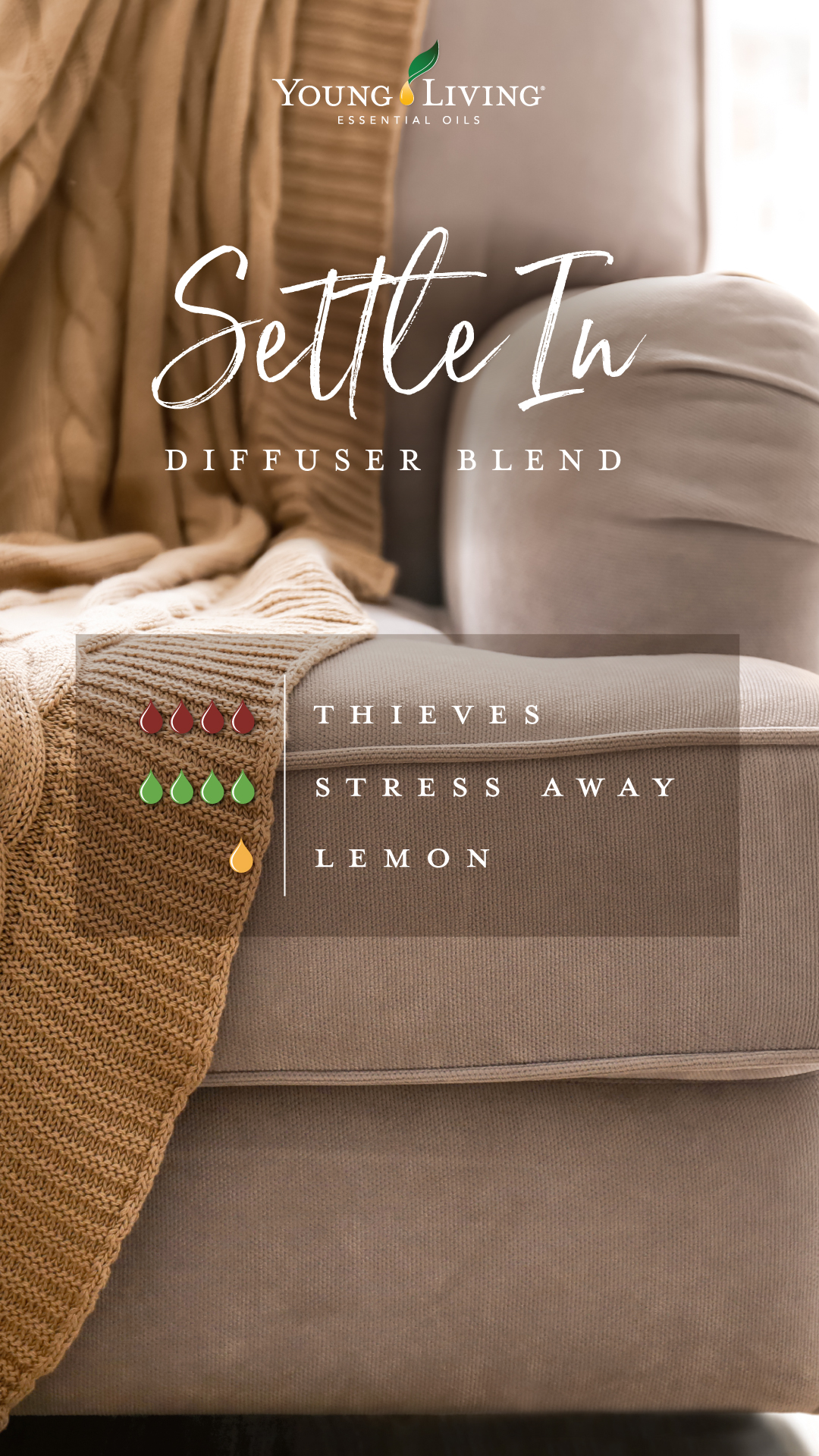 Then email me at catherine@theorganicmomma.com to let me know you did, so I can get you added to our private Facebook group for learning how to use these powerful oils!
With love!!!!
Catherine Slezinger