Cicily Goodwin's life changed forever four years ago when she embarked on a weight loss journey that saw her lose a whopping 53 kilos in 18 months. Since then, she has overcome personal challenges that led to some weight creep back, but with help from her Healthy Mummy lifestyle and experience, she was able to get back on track and has maintained her initial weight loss since. She's now living her healthiest and happiest life.
"The Healthy Mummy has bought me so much quality of life. It has helped me to gain a freedom in myself that I've never felt before. I am genuinely happy in myself, confident in my body, and live a healthy life!"
Cicily is now starring in the Healthy Mummy's Brand New Real Mum's Workouts in The Healthy Mummy App, inspiring and helping other mums reach their weight loss goals.
Find out about these great new workouts and Cicily's story below!
Cicily's Incredible Weight Loss
Mum of two Cicily started her journey with The Healthy Mummy in July 2016. In the first few months, she lost 20kgs by using The Healthy Mummy Smoothies twice a day and making the 28 Day Weight Loss Challenge meals. She lost another 35kgs over the next year.
Cicily says "I started the year at 110kgs and got to 75kg!! The lifetime goal I've dreamed of my whole life! "
Cicily admits that her when she started her journey it was all about weight loss but after living a healthy lifestyle it became a lot more about happiness.
"The Healthy Mummy has given me so much happiness, confidence and self-love. I have so much more energy and for the first time in my life feel truly happy in myself."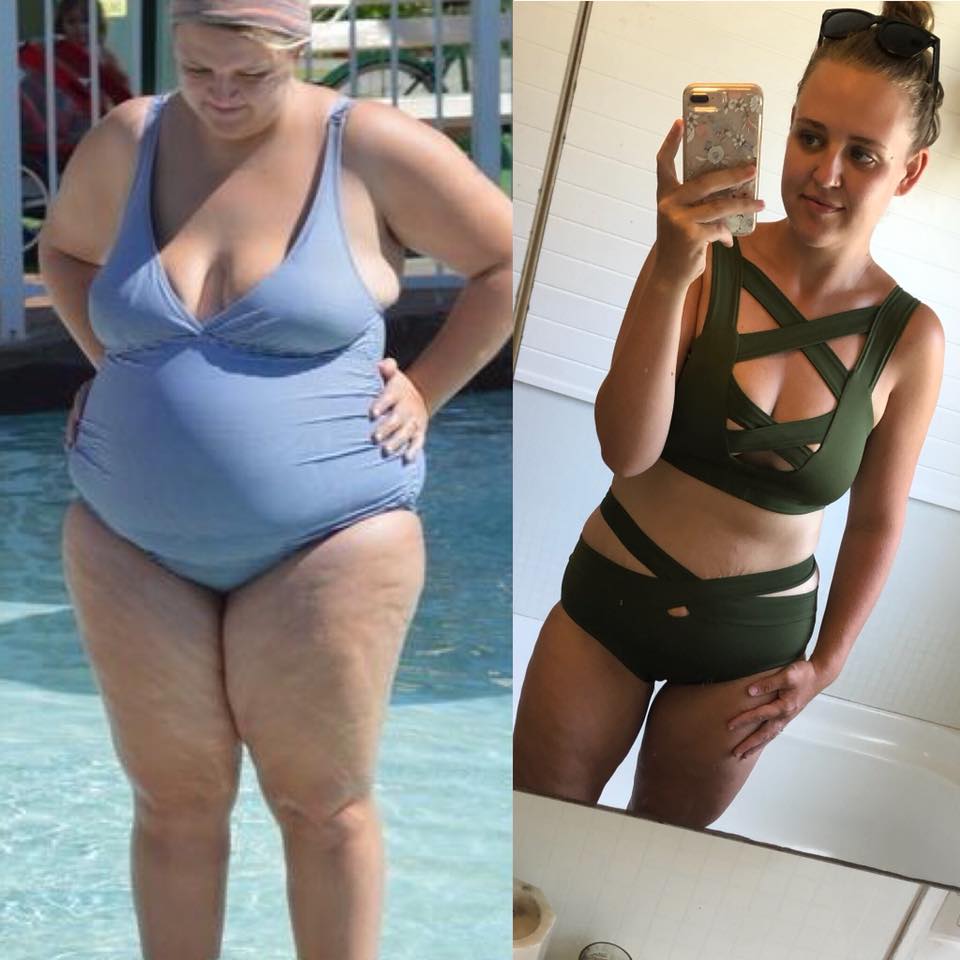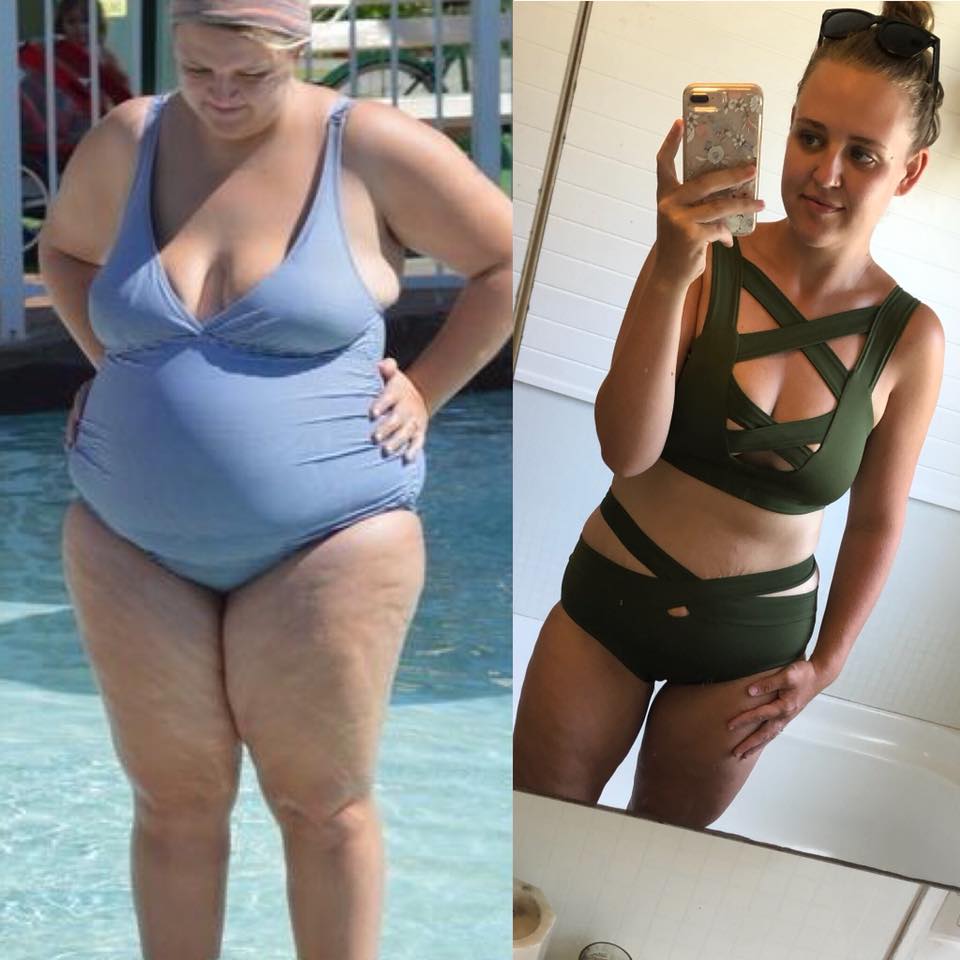 Maintaining the weight loss
Whilst losing a large amount of weight is one part of the story, maintaining that weight loss is another.
Cicily shares, "Maintaining weight loss is a whole different ball game because the natural response to weight loss is weight gain. So I won't deny I've fluctuated a few kgs. Trolls would say to me "you'll just gain it all back again and then some in a year", but an amazing thing about The Healthy Mummy is that you are not restricted to 1200 calories, I ate over 2000 calories a day to lose this weight!!
Dealing with Life's Challenges
As we all know, life gets in the way with unexpected challenges. For Cicily, this year brought some personal issues that effected her lifestyle, weight and how she felt about herself.
She shares, "After going through a divorce this year and gaining some weight back, I was feeling pretty terrible in myself. But with persistence and consistency, I've managed to lose again what I gained back. I feel a huge sense of body love and confidence within myself.
"So I'm now a single mum, juggling work, university and kids, but I always make time for a walk on the beach to keep active."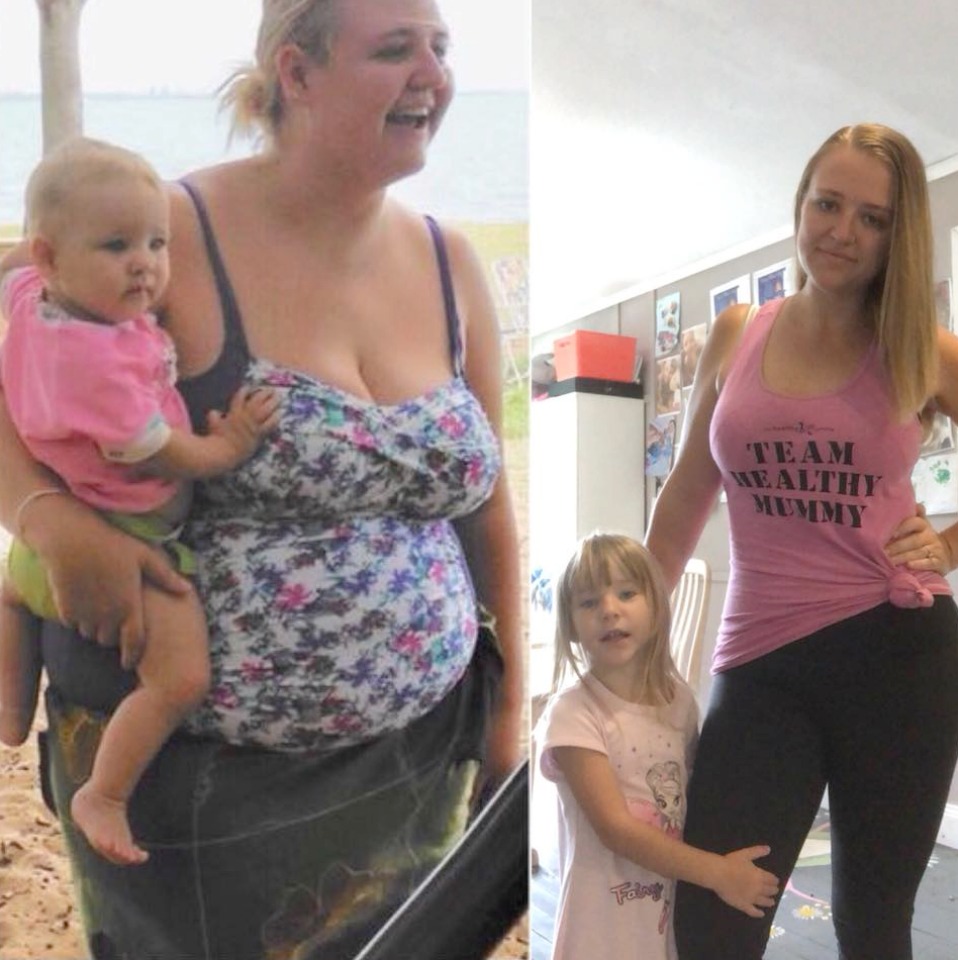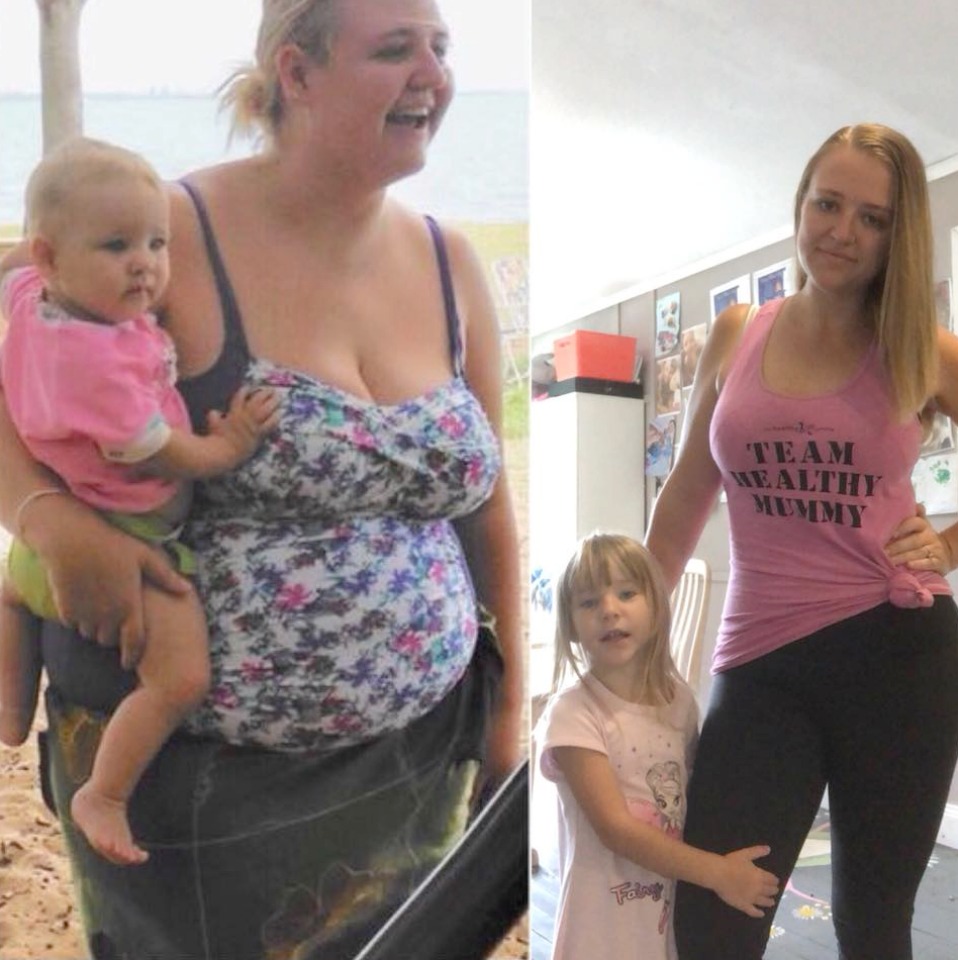 "The Healthy Mummy has bought me so much quality of life. I've pushed myself beyond comfort and done things I've never dreamed of. I can hike up mountains, run around playing with my kids. My life is amazing and I'm so incredibly happy in myself now."
Fat-burning Beginner Workouts with Cicily
Now Cicily is appearing in our BRAND NEW REAL MUM's Workouts with our amazing Fitness Trainer Wendy where she will inspire other mums to workout and smash their weight loss goals!
Cicily is working out with Wendy doing fabulous fat-burning beginner workouts that will get real results!
Wendy says, "These 10 workouts with Cicily have fun and easy moves that are perfect for mums new to exercise or after postnatal level. You have the option to increase the intensity by using light weights or even 2 cans of food or water bottles!"
"The workouts I'm doing with Cicily will make you feel better, give you more energy, reduce stress, support you as a mum, and give YOU some YOU time! The hardest part is STARTING!
Both Cicily and Wendy know all too well the hurdles that mums sometimes face when exercising, and will be with you in these workouts every step of the way!
Cicily's Tips to Stay Motivated
Cicily even has a great tip to stay motivated when you don't always feel like exercising.
"Getting dressed in my favourite activewear! Also choosing a fun style of exercise like paddle boarding or beach walking."
"Find something you love. You still burn calories walking! Grab your bestie and go for a walk, you get to move your body. These workouts with Wendy are a great way to get your body moving!"
Be Inspired by Ciciy and get access to these AWESOME Real Mums Workouts and hundreds more in the 5* Rated App Healthy Mummy App – home to the 28 Day Weight Loss Challenge!
If you are inspired to get moving with Wendy, our The Real Mums and our other amazing trainers and want to take charge of your own health and weight – then join our 28 Day Weight Loss Challenge TODAY.
With more than 4,500 delicious (and healthy) recipes, 350 exercises & 24/7 support – the 28 Day Weight Loss Challenge is designed (and proven) to help busy mums like you lose weight!
For more information on the 28 Day Weight Loss Challenge, click here.