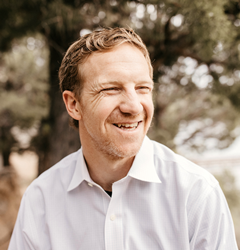 It's exciting to integrate the accessibility and community of in person teaching with livestream and recorded content that students from around the world can enjoy from the convenience of their living room
LOS ANGELES (PRWEB) July 12, 2021
YogaWorks, the world's premier provider of yoga instruction, will live stream classes worldwide from their new studio based in Santa Monica, California starting July 12. The announcement was made by YogaWorks President Matt Shechtman.
"We're bringing the country's best yoga to the world, from one of yoga's preeminent studio locations," says Shechtman. "It's exciting to integrate the accessibility and community of in person teaching with livestream and recorded content that students from around the world can enjoy from the convenience of their living room."
Adds YogaWorks SVP, Operations Maya Magennis, "As the pandemic wanes, we see great value in the 'hybrid' model of in-home and in-studio yoga instruction. Our entire mission is centered around giving students the tools to learn and adapt to the ever-changing world around them. Never before has the YogaWorks community had so many options to develop and maintain a consistent yoga practice, and we continue to be inspired by the positive feedback from our teachers and students around the globe."
The new Main Street Studio has been outfitted with special lights, camera stations and everything needed to livestream/record yoga classes with leading instructors teaching real students.
About YogaWorks:

YogaWorks is a leading provider of progressive and quality yoga that promotes total physical and emotional well-being. YogaWorks caters to students of all levels and ages with both traditional and innovative programming. It is also an international teaching school, cultivating the richest yoga talent from around the globe and setting the standard for teaching. For more information on YogaWorks, visit yogaworks.com.
Share article on social media or email: