This time of year is all about comfort, all the time. Comfortable clothes, comforting movies, and—most of all—comfort food. But what about those of us with dietary restrictions/preferences? Today, we're exploring vegan comfort food recipes that ensure no one is left behind during the season of comfort. Because everyone should be able to fill their plates at every potluck, party, and gathering.
These vegan comfort food recipes are all about making you feel good from the inside out. With healthier ingredients that don't skimp on the cozy vibes, you can indulge in every cheesy, chocolatey, buttery flavor that doesn't actually contain those ingredients, but sure does taste like it. Vegan comfort food recipes, people! Dig it.
Featured image by Michelle Nash.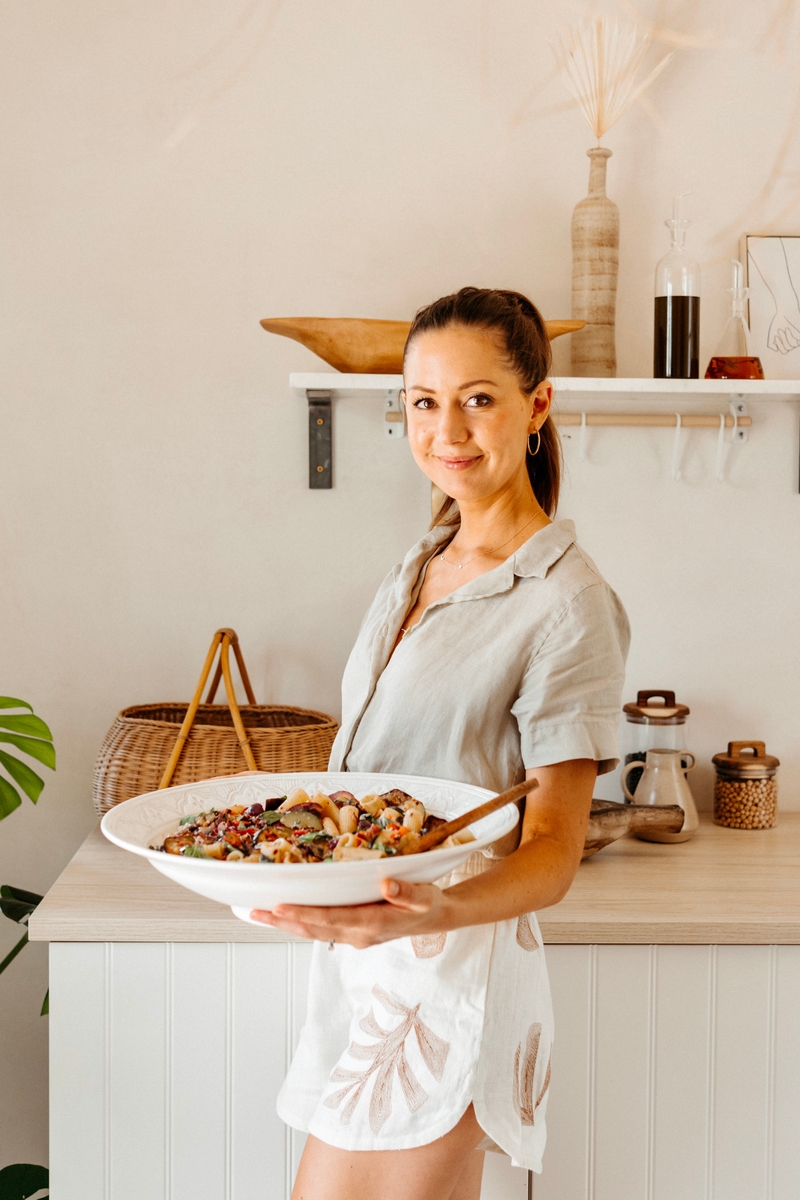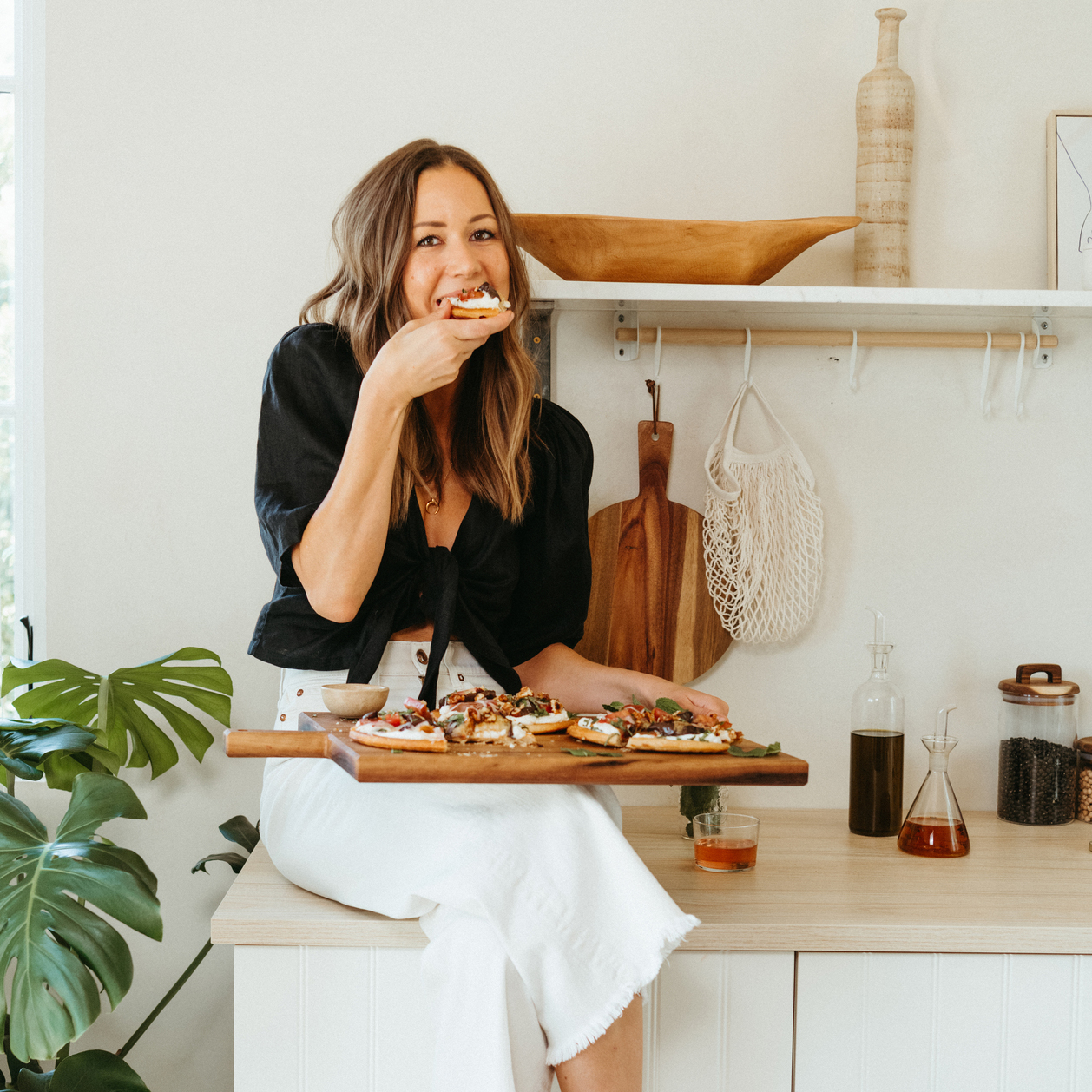 Subscribe
Our Top 10 Recipes
Sign up to receive a FREE E-BOOK of my top 10 most popular recipes of all time!
Thanks for Signing Up!
Oops!
Looks like you're already signed up or your email address is invalid.
Oops!
Looks like you unsubscribed before click here to resubscribe.
When you think comfort food, your mind probably goes in a lot of different directions… I know mine does. Comfort food can be savory, sweet, or anything in between so long as it's warming, satisfying, and chock full of cozy vibes. Comfort food is food that feeds the soul just as much—if not more—than it feeds the body. And while everyone has their own picture of what the "perfect comfort food" is, these vegan comfort food recipes do a pretty spectacular job of encompassing everything there is to love about comfort food.
If you're vegan yourself, hosting a gathering, or looking for a pick-me-up delivery to a friend in need, give one (or a few) of these vegan comfort food recipes a try as you sink into the slow serenity of the season. Fuzzy socks, slippers, and sweaters required.
Savory Vegan Comfort Food Recipes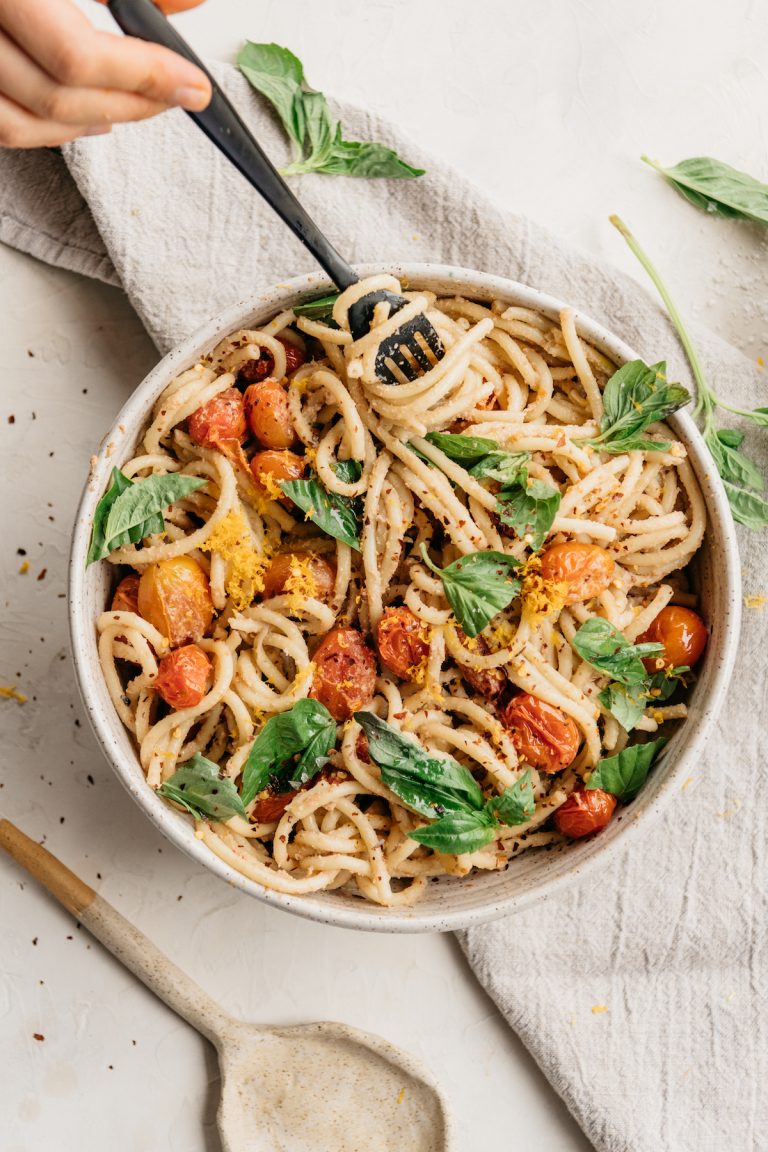 Creamy Vegan Pasta with Tomatoes and Basil
Why We Love It: Easy, filling, and full of flavor, this creamy vegan pasta is a dish to behold. (And keep in your back pocket for chilly nights in.) It uses a creamy walnut sauce to give it the perfect mouthfeel and satiating texture, while just-burst tomatoes bring an acidic bite to each tasty forkful. To finish it off, fresh lemon zest, red pepper flakes, torn basil, and lots of flaky salt are the edible accessories that make the pasta complete.
Hero Ingredient: Highly recommend prepping that creamy walnut sauce in advance. That way, all you have to do is boil those noodles, sauté your tomatoes, and finish with all the good stuff.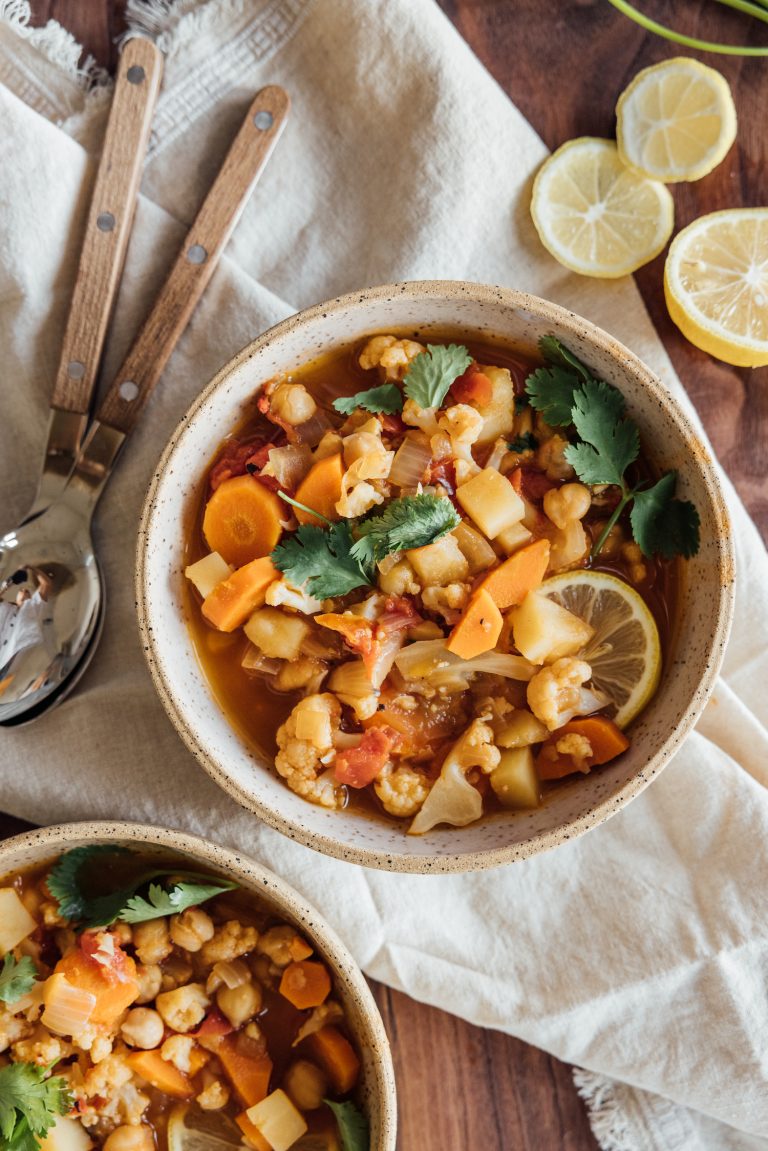 One-Pot Vegetarian Moroccan Stew
Why We Love It: This One-Pot Vegetarian Moroccan Stew is a meatless main that's full of stick-to-your-ribs fiber and protein. With chickpeas, carrots, potatoes, cauliflower, and more, it's loaded with plant-based nutrition that you can feel great about. It's also super easy to throw together and spends most of its time cooking itself. What more could we ask for?
Hero Ingredient: Turmeric and ginger work their anti-inflammatory magic in this broth that will have you glowing from the inside out.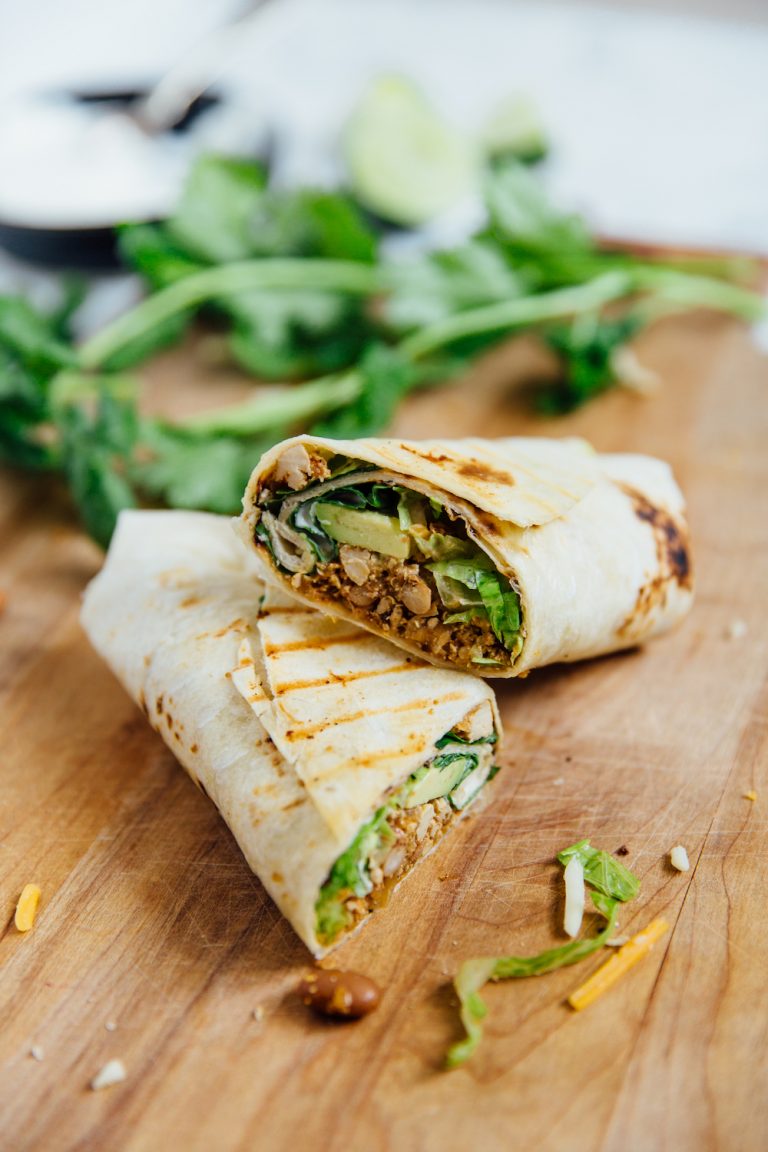 California Style Tofu Scramble Burrito
Why We Love It: Veggie scramble composed of tofu, pinto beans, quinoa, and more gets wrapped in a whole wheat tortilla blanket to craft a meatless burrito that's—dare I say again—comforting to the fullest. With warming spices like cumin, chili powder, and oregano, it's full of flavor and ready to be customized. Finish off with any toppings your heart desires, but some suggestions are romaine lettuce, sliced avocado, cilantro, and lots of lime juice.
Hero Ingredient: Plant-based sour cream brings a tangy creaminess to the burrito that you just can't skip out on.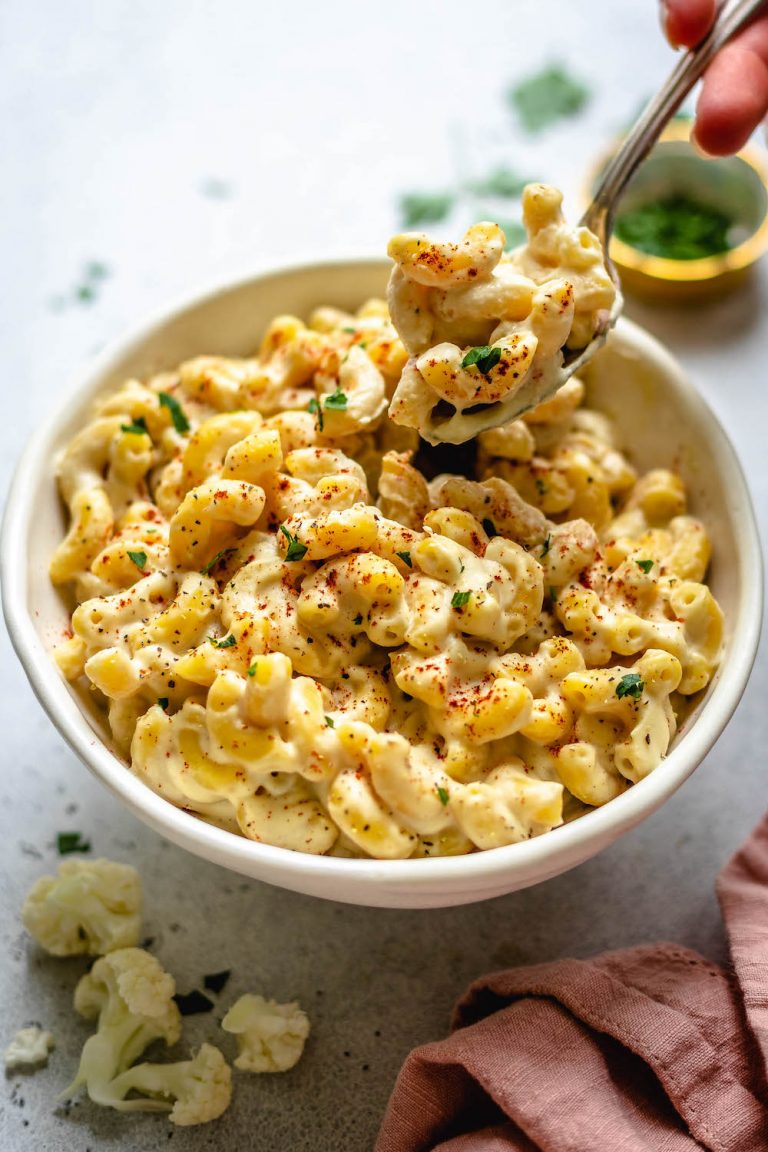 Vegan Cauliflower Mac and Cheese
Why We Love It: Does it really get more comforting than mac and cheese? I think not. This grown-up version features a thick, velvety vegan cauliflower cheese sauce that lovingly coats each al dente macaroni noodle. It's creamy, cheesy, warm, and totally comforting any time of day. Plus, it's a great way to sneak some extra veggies into your kids' diet (with or without them knowing).
Hero Ingredient: Dijon mustard gives the sauce just the right amount of tang.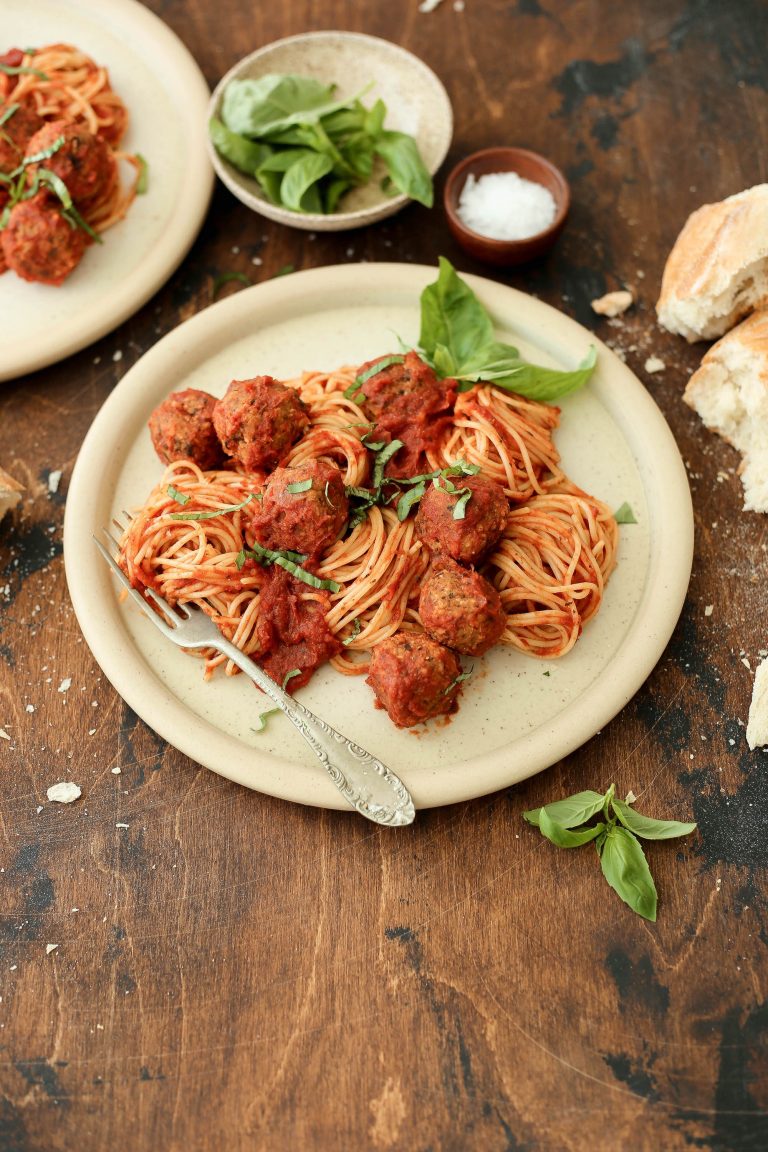 Mushroom and White Bean Vegan Meatballs
Why We Love It: This vegan meatball recipe is just what pasta night called for. Shiitake mushrooms and cannellini beans form the "meaty" base that's full of texture and umami flavor that's just perfect for spaghetti topping. Both of these substantial substitutes are full of protein and nutrients that you can feel good about incorporating into your diet. They're also baked in the oven for the best combination of texture and ease. A total score.
Hero Ingredient: Hero method: You can make these meatballs entirely in advance. Add them to your Sunday night meal prep and enjoy on their own, over pasta, or over a bed of mashed potatoes all week long.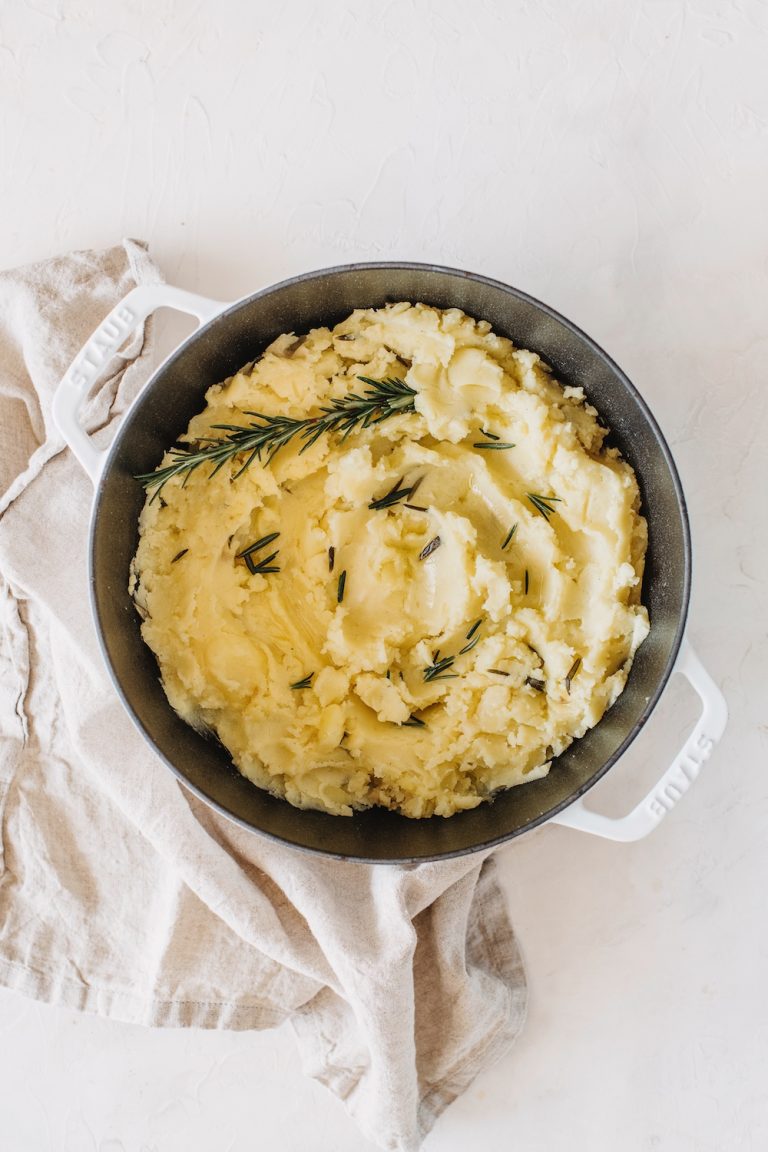 Make-Ahead Vegan Mashed Potatoes
Why We Love It: When it comes to vegan comfort food recipes, mashed potatoes just might corner the market. There's nothing quite as soothing as digging into a side of creamy, "buttery," and fluffy mashed potatoes. This recipe uses Yukon gold potatoes, a generous dose of olive oil, and a dash of seasonings to craft a delicious side for any occasion. And while some vegan mashed potato recipes call for a long list of butter wannabes, this one lets those golden tubers shine like the superstars they are.
Hero Ingredient: Fresh rosemary introduces the perfect amount of floral flavor to take these to the next level. Be sure to save some sprigs for garnishing.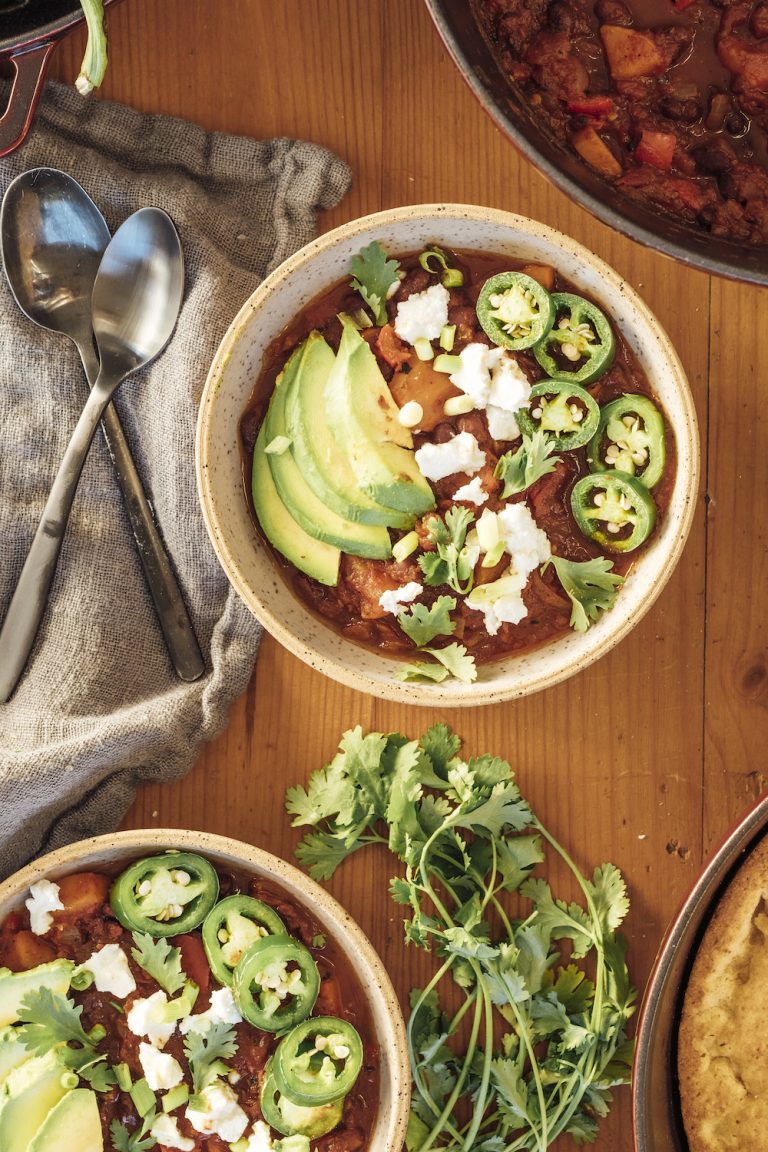 Vegetarian Black Bean & Sweet Potato Chili
Why We Love It: It's tough finding recipes that fit a variety of dietary needs and appease those without restrictions, but this recipe proves that it's possible. This Vegetarian Black Bean and Sweet Potato Chili is so loaded with plant-based nutrition and hearty flavor that even the most enthusiastic meat lovers won't miss a thing. Tender sweet potatoes, hearty black beans, copious amounts of garlic, and a slew of spices give this chili lots of flavor to be savored. Ladle yourself a big bowl, kick your feet up by the fire, and soak up all the comfort coming your way.
Hero Ingredient: To keep things vegan, be sure to sub in agave for the honey.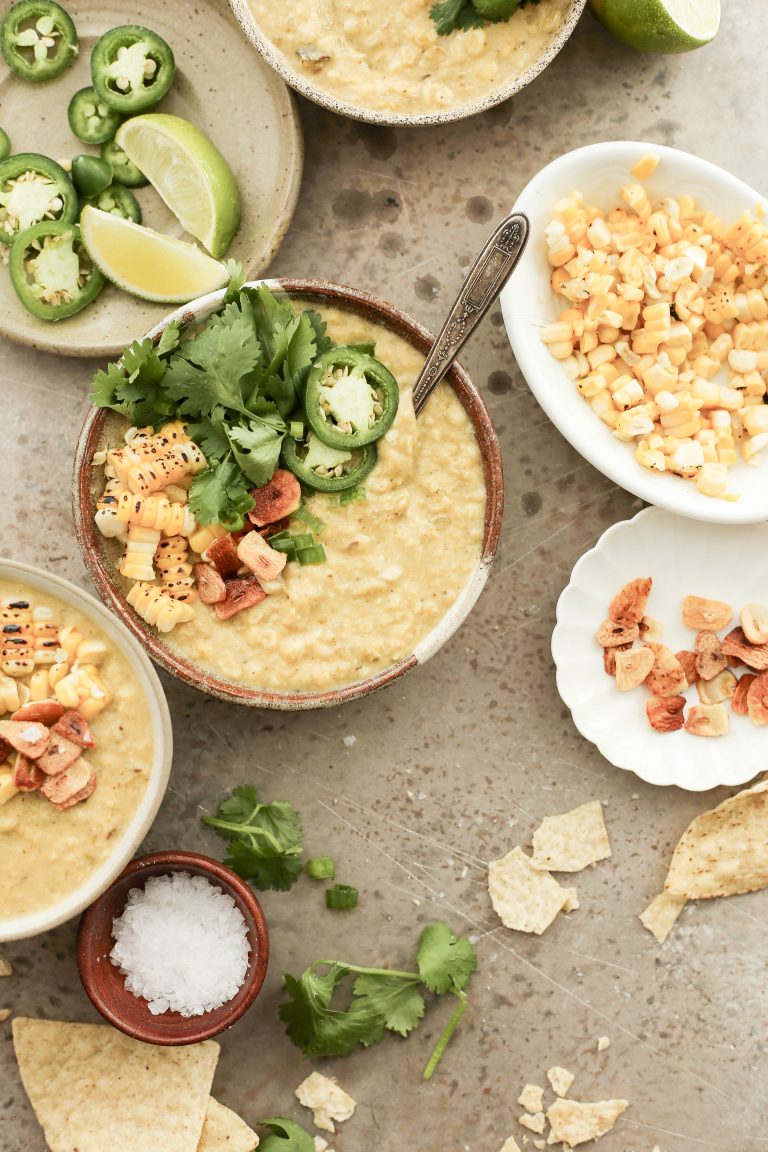 Vegan One Pot Spicy Corn Soup
Why We Love It: This cozy corn soup is exactly what chilly fall nights ordered. While a lot of corn soups can lean too far on the sweet side, this recipe packs a heavy punch of spice to ensure the flavors are balanced. With roasted poblano peppers, jalapeño, and sriracha, you're getting lots of warmth and spice to complement those sweet, corn-fueled flavor notes. I you like a little texture, don't blend too much. Or, blend until completely combined for a silky smooth texture. The possibilities are endless.
Hero Ingredient: If you're new to roasted poblanos, don't fret. It's easy to get that perfect smoky flavor without using too much elbow grease. Simply roast the peppers until they become blistered, cover to seal in the steam, peel off the skin/remove the seeds, and voilà! You've got smoky flavor for days.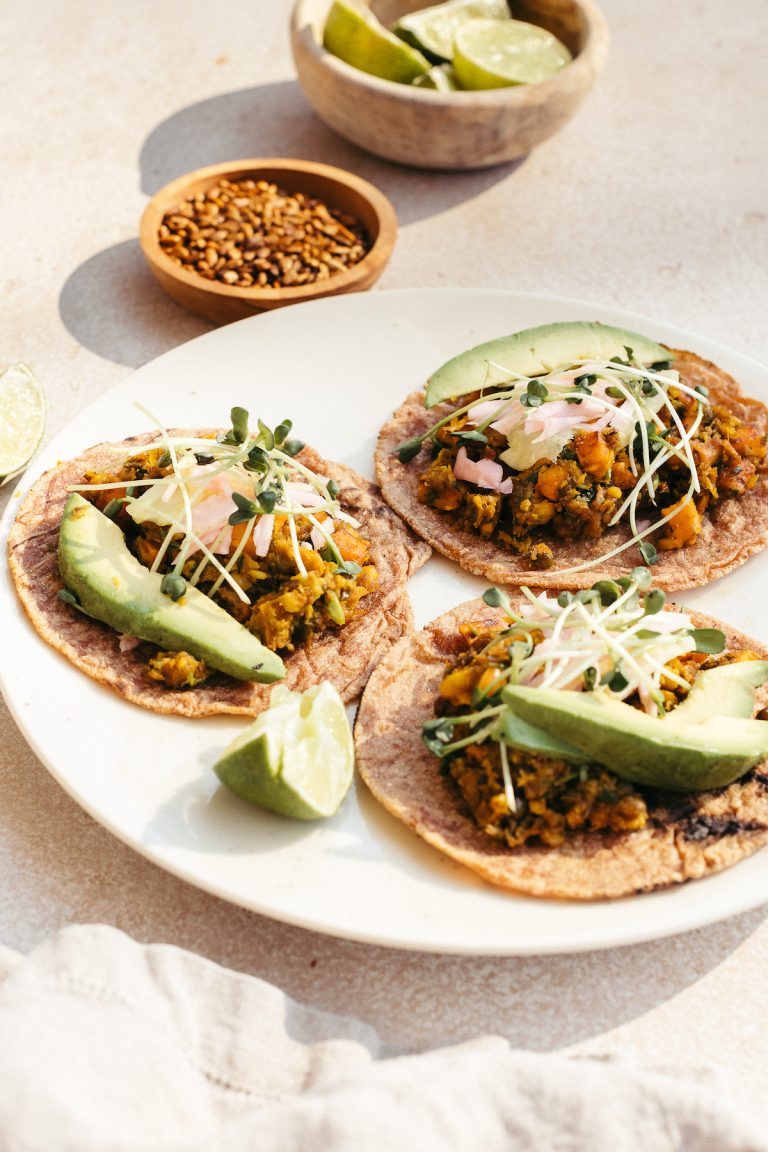 Vegan Chorizo Tacos
Why We Love It: Taco Tuesday is about to get a major upgrade. These vegan chorizo tacos are next-level delicious and combine lots of beautiful flavors and textures. A chickpea and lentil mix form the base of the filling that's ready to be topped with anything you can conjure up. Sliced avocado, pickled red onions, fresh cilantro, sprouts, lime juice, the list goes on…
Hero Ingredient: Chorizo oil is the secret to success. It infuses the filling with a chorizo-esque flavor that's packed with umami and savory notes.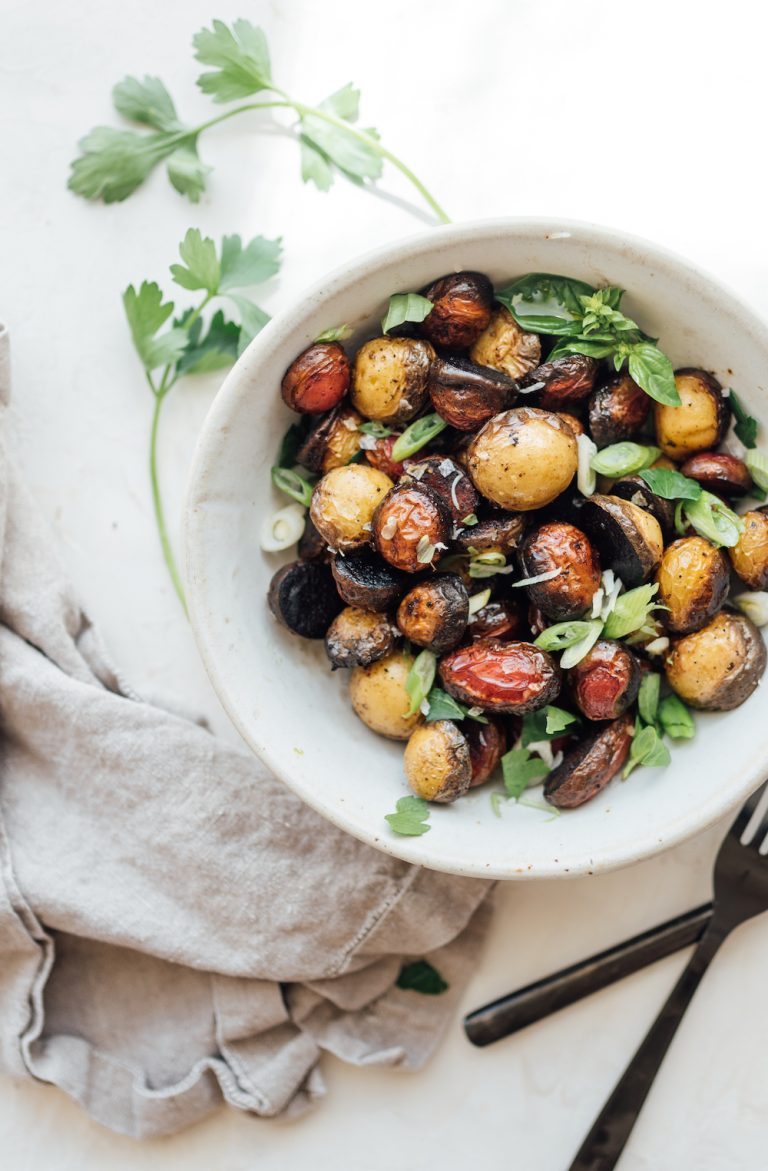 Salt and Vinegar Crispy Potatoes
Why We Love It: Potatoes come in a lot of forms. French fries, mashed potatoes, baked potatoes, hash browns, potato pancakes, and so many more. It begs the question: is there anything a potato can't do? And while I don't have an answer for you there, I can tell you that these Salt and Vinegar Crispy Potatoes are my new favorite way to enjoy the veg. The recipe uses only four ingredients to create something truly magical. Try them for yourself and see—you might just be as hooked as I am.
Hero Ingredient: Patience is key with these little gems. You might be tempted to sneak a peek, but don't! You'll be compromising the formation of their crispy crust.
Sweet Vegan Comfort Food Recipes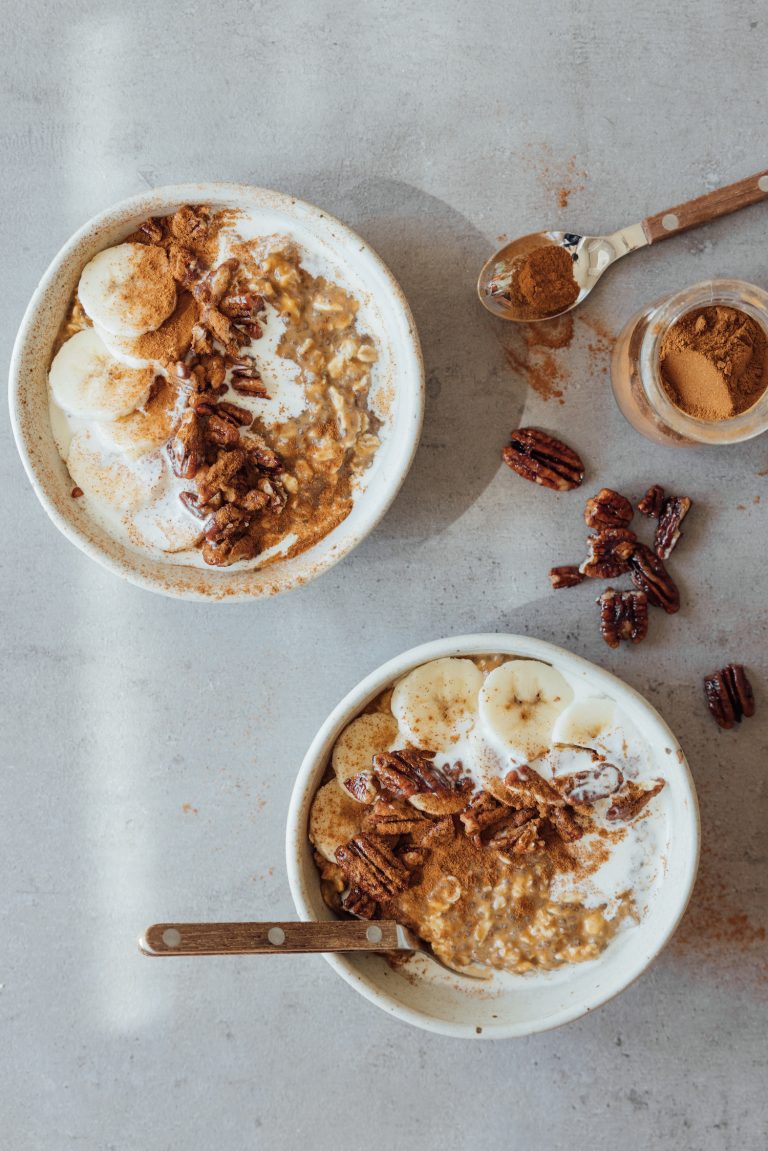 Pumpkin Overnight Oats
Hero Ingredient: Busy mornings, meet your match. These Pumpkin Overnight Oats take literally five minutes to throw together and make themselves entirely overnight. It's one of life's greatest wonders. Pumpkin, cinnamon, maple syrup, and vanilla bring all the fall vibes to these oats that are simply addictive. Plus, you can enjoy these on the go by packing them into cute little mason jars.
Why We Love It: Candied pecans win the "best topping" award. They're crunchy, sweet, a little salty, and a whole 'lotta delicious.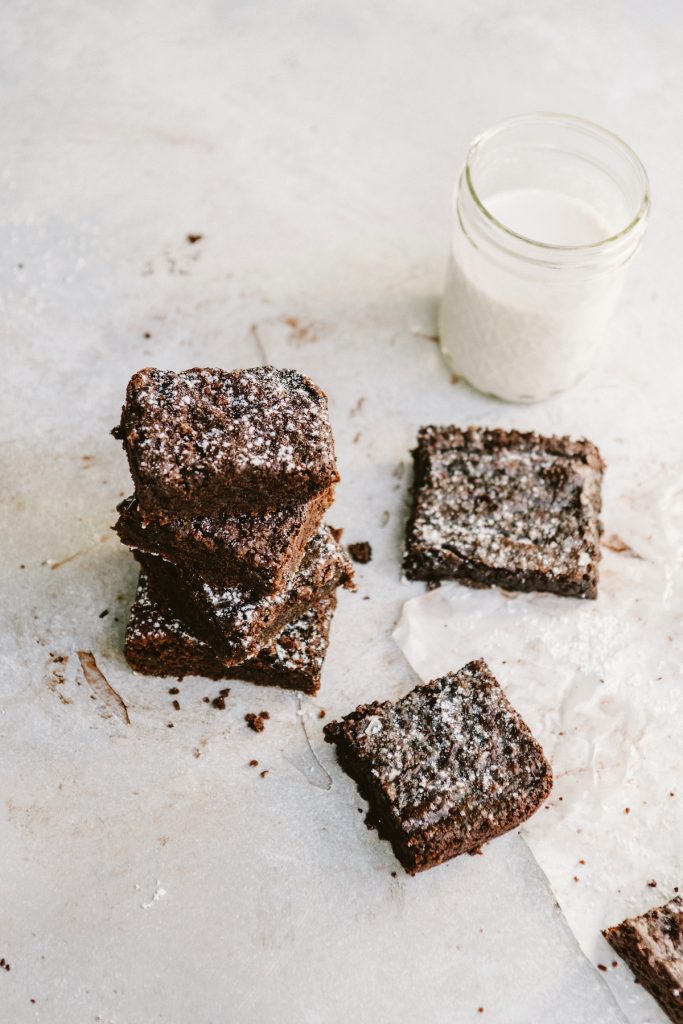 Gluten-Free, Dairy-Free Brownies
Why We Love It: A vegan brownie that's actually delicious? Sign me up. These Gluten-Free, Dairy-Free Brownies are the real deal. With just a few swaps for all the classic ingredients, this recipe is undetectably vegan, which is truly impressive. It uses flax eggs, dairy-free milk, vegan butter, and a combination of alternative flours to provide the perfect texture and flavor. One bite and there's no going back—you've been warned!
Hero Ingredient: Whether you're for chocolate chips in brownies or against them, the vegan chocolate chips threaded throughout these brownies elevate each square to new heights. Plus, they give them that satisfyingly gooey, melted chocolate pull.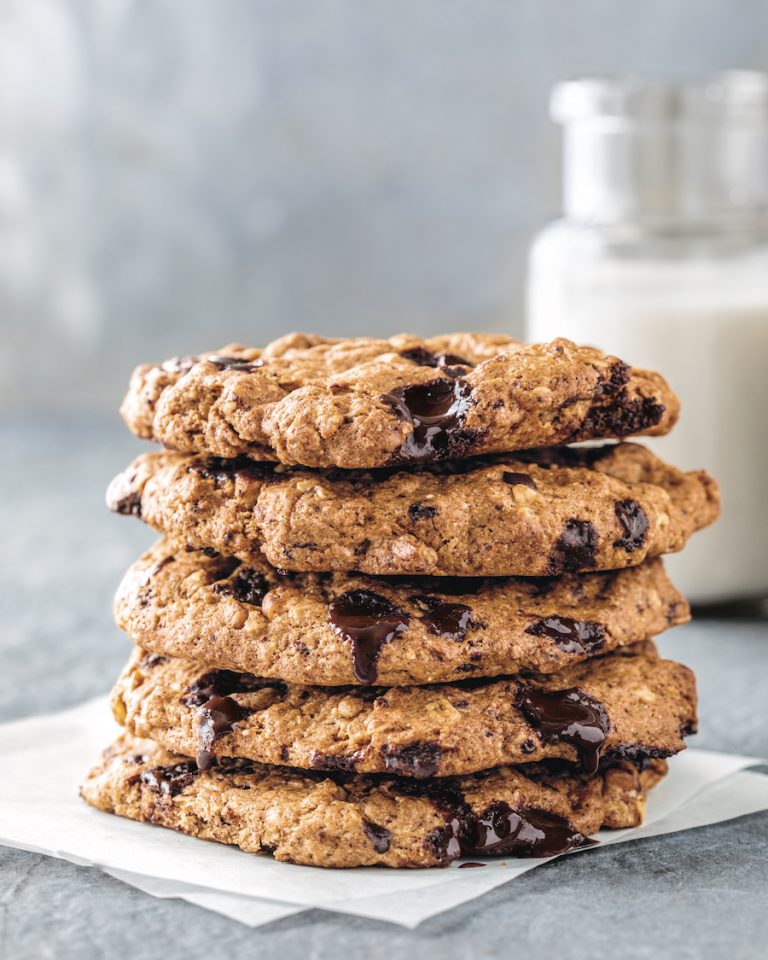 Vegan + Gluten-free Chocolate Chip Cookies from Café Gratitude
Why We Love It: Camille coins this recipe the "ultimate vegan cookie," and I'd have to agree. These cookies maintain the perfect balance of chew, moistness, and texture, plus they're full of melty chocolate chips and crunchy walnuts. They're ideal for gifting to a friend or enjoying in your own home!
Hero Ingredient: Toasting the walnuts before mixing them into the dough is essential. It introduces a richer, more nutty flavor to the cookie that's just divine.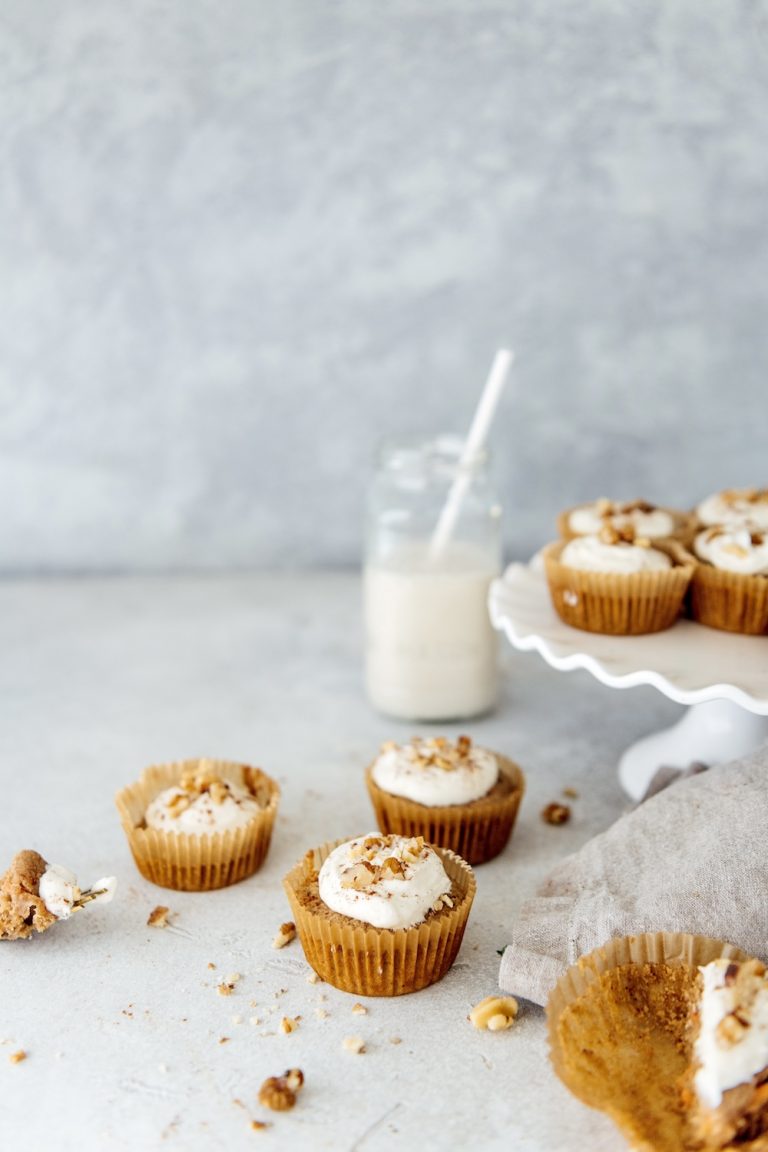 Gluten Free, Vegan Carrot Cake Cupcakes
Why We Love It: This cleaned-up carrot cake recipe is what dreams are made of. And in cupcake form? Oh my. These handheld carrot cakes are full of spice, fluffy texture, and creamy icing that you'll want to eat straight out of the bowl. They're a fun take on an old-fashioned classic that ensures everyone in your circle can enjoy them without hesitation.
Hero Ingredient: To enhance the visual appeal, lather on that icing and top with chopped walnuts, cinnamon, and/or shredded carrots. You'll be glad you did.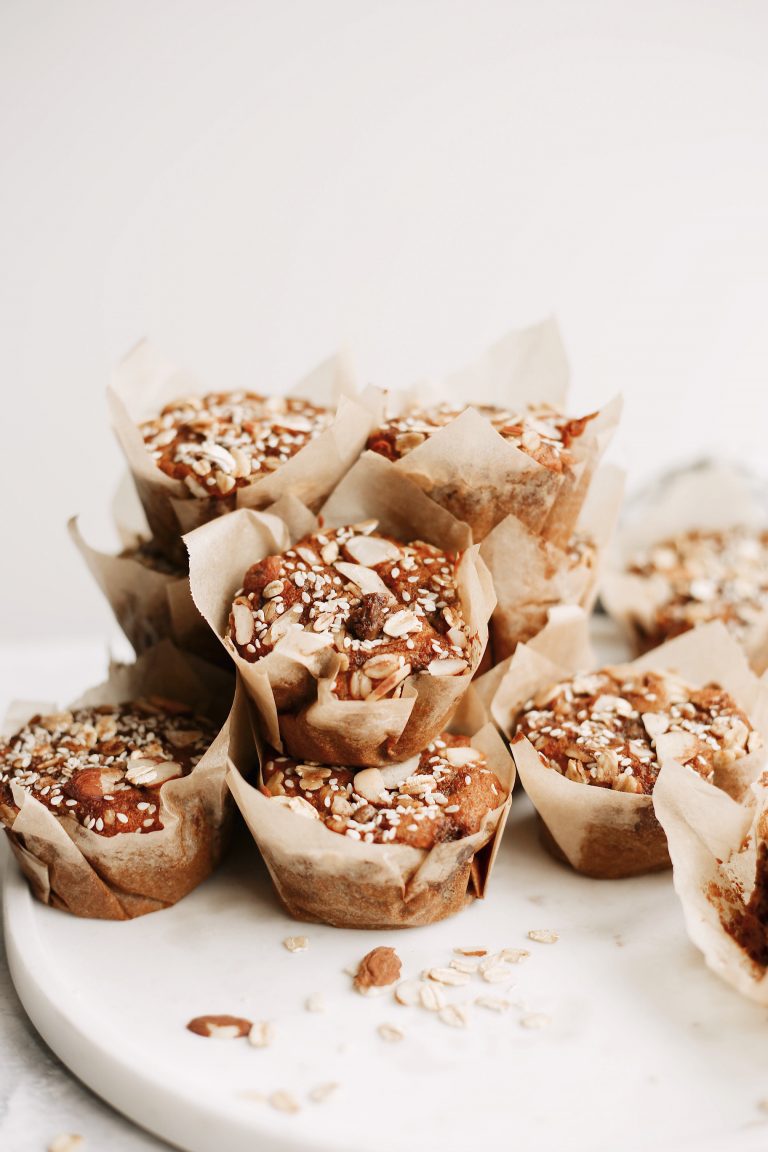 Vegan Nutty Banana Muffins
Why We Love It: Back to on-the-go breakfasts, these banana bread muffins are the cutest way to fuel your mornings while embracing the all important comfort factor. They're full of warming spices that celebrate everything there is to love about fall cooking and feature an oat-based crumble that's to die for. With just the right ratio of fluffy muffin to crunchy topping, you can't go wrong with these Vegan Nutty Banana Muffins.
Hero Ingredient: Seriously, the crumble is everything. It uses oats, sliced almonds, sesame seeds, brown sugar, cinnamon, and salt to send these muffins over the top.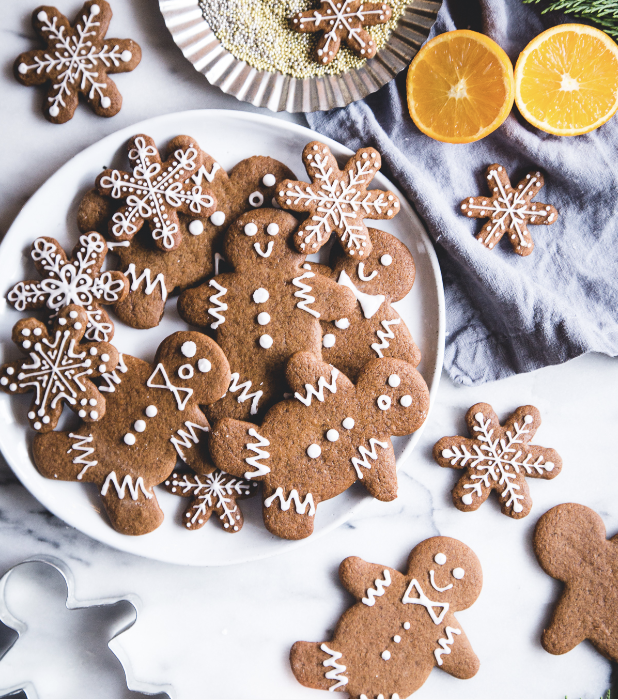 Vegan Orange Gingerbread Cookies
Why We Love It: OK, how cute are these little gingerbread men? Since I was little, gingerbread cookies have been my favorite around the holidays and this vegan variety is no exception. Not only are these so fun to bake, but they're just waiting to be decorated by you and yours. Bake up a big batch, call your people, and prepare for endless hours of pure entertainment and bliss.
Hero Ingredient: The orange zest and juice combined with those staple warming spices is a match made in heaven. It's officially gingerbread season! Celebrate accordingly.
Got any favorite vegan comfort food recipes? Share them with us in the comments!